This post may contains affiliate links for your convenience. If you make a purchase after clicking a link we may earn a small commission but it won't cost you a penny more! Read our full disclosure policy here.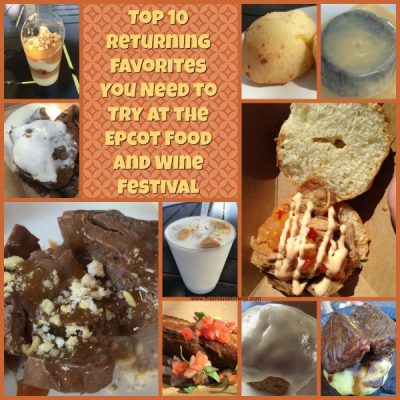 It is time! The most delicious time of the year is upon us. No….I'm not talking about pumpkin spiced everything (though that is delicious). No, instead, I am talking about the Epcot Food and Wine Festival!
This year's festival will be the longest running festival to date. It will run from August 31 through  November 13, 2017. That's 75 days of yummyness! And while there is a lot more to do at the Epcot Food and Wine Festival besides trying the different food and drinks (like premium dining events, the Welcome Center, great shopping, and more) the small bites and beverages are really the star of the show.
This year, there will be a number of new things that you should try (more on those when I actually get to attend the event later) but I wanted to highlight some of the favorites that you shouldn't miss that will be there at this year's event! So, let's get to the fun!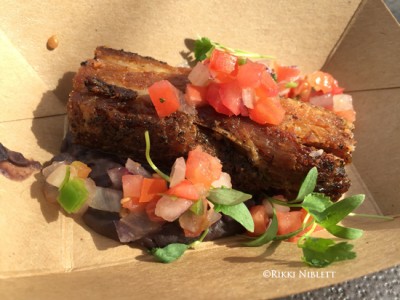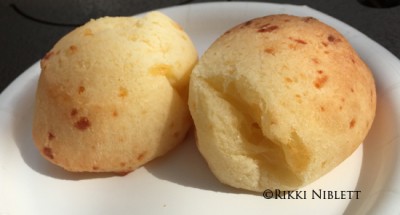 Brazil has two items that make this list. Because they are both fantastic. The first is the incredible Crispy pork belly with black beans and tomato. It's salty and fatty in all the right ways. You should also try the Brazilian cheese bread, which is just the right amount of doughy and gooey.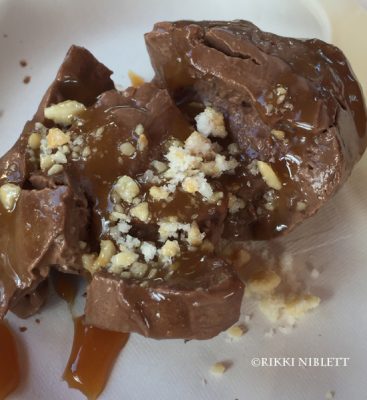 At The Chocolate Studio, one of the most unique dishes is the Liquid Nitro Chocolate-Almond Truffle with Warm Whiskey-Caramel. It's served cold, thanks to the liquid nitro. It's not really ice cream, not really mousse. But it's got a rich chocolate flavor and the caramel adds a nice garnish….so much so, you'll want to lick the plate after!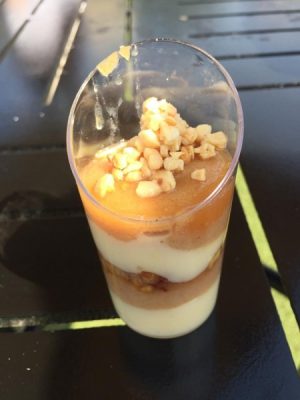 From the Earth Eats Booth, you'll want to make sure and try the Peanut Butter and White Chocolate Mousse with a Caramel Drizzle. This treat debut last year and while it looks small, it packs a flavorful punch. The melding of the peanut butter and the white chocolate is fantastic.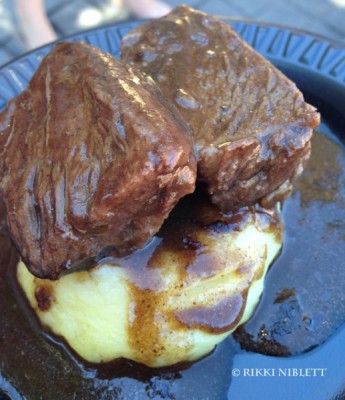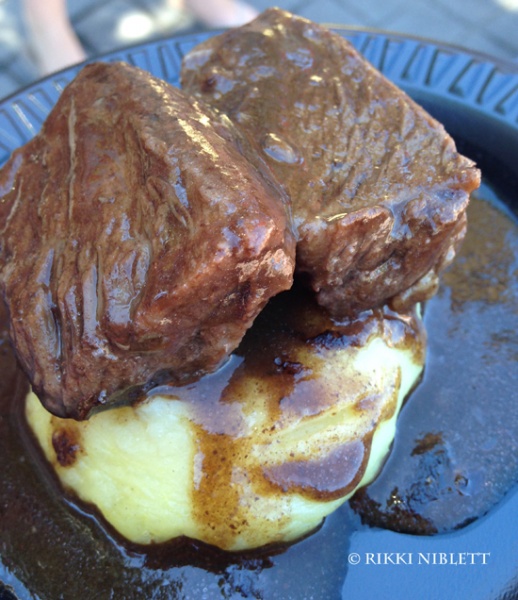 France has a wonderfully meaty dish with its Boeuf Bourguignon. It's Braised short ribs in cabernet with mashed potatoes. Now, sometimes, I do find this hit and miss (it can be a little fatty occasionally) but overall it's a solid, stick to your ribs option.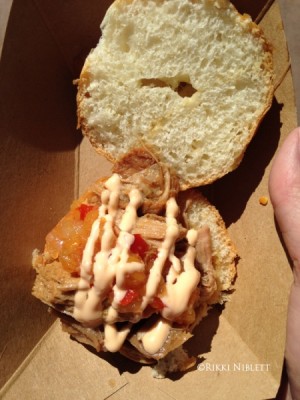 You can't mention Epcot's Food and Wine Festival without mentioning the Hawaii booth's Kalua Pork Slider with Sweet and Sour Dole Pineapple Chutney and Spicy Mayonnaise. This has been a hit since it debuted due to the tender pork and the great mixture of the sweet pineapple sauce and spicy mayo.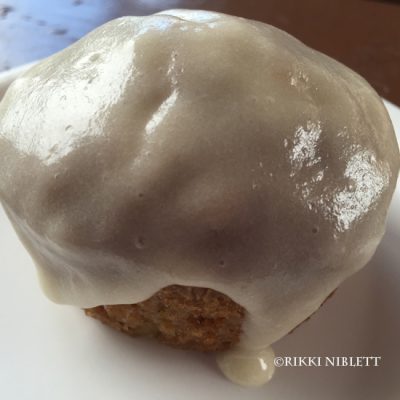 I cannot oversell this next one enough. (Well, in my opinion.) The fresh baked carrot cake and cream cheese icing from the Hops and Barley booth is, hands down, my favorite sweet dish. It's served warm and loaded up with cream cheese icing mixed with the delightfully spicy sweet flavor of the cake. There really is nothing better.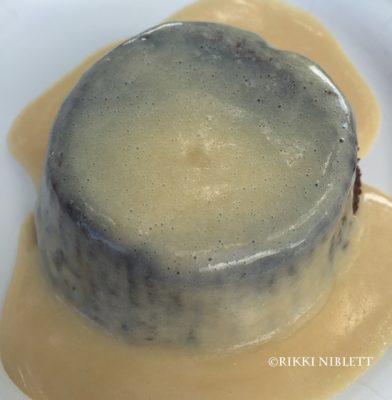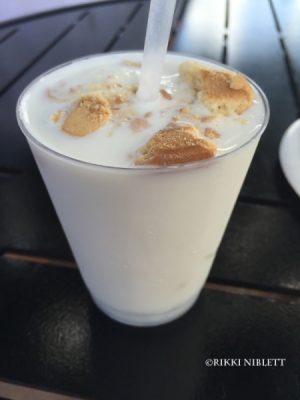 Ireland also gets two mentions, and no one of them isn't what Epcot Food and Wine Festival fans think. (Actually, this year, Ireland isn't offering the Fisherman's Pie. Gasp!) Actually my picks for this year are the Warm Chocolate Pudding with Irish Cream Liqueur Custard which is so dense and chocolatey. It is a chocolate lovers paradise. The surprise hit for me last year was the Twinings Pumpkin Chai Tea Frozen Cocktail with Caramel Vodka. This was a fall lover's dream. Plus, with how hot it is usually touring around World Showcase during the festival, it's a welcome refreshing treat.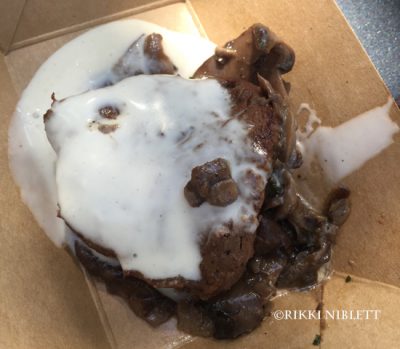 The Canada Pavilion. It's a fan favorite and for good reason. Namely the Cheddar Cheese Soup. But I particularly like the "Le Cellier" wild mushroom beef filet mignon with truffle butter sauce. Again, sometimes the beef quality can be a little fatty, but overall, it has a good flavor thanks to the truffle butter sauce and this booth is one of the few where I don't mind eating mushrooms!
So, those are my picks for the returning favorites that you need to try at this year's Epcot Food and Wine Festival, but I know there are a LOT more items that are returning, so that's where you come in! Let me know in the comments which other dishes that are coming back again that are must tries for you! Oh and if you want to see all the menus and pricing for this year's Epcot Food and Wine Festival, we have them here.
Did you like this article? Make sure to share it with your friends! Check below for easy ways to share!