This post may contains affiliate links for your convenience. If you make a purchase after clicking a link we may earn a small commission but it won't cost you a penny more! Read our full disclosure policy here.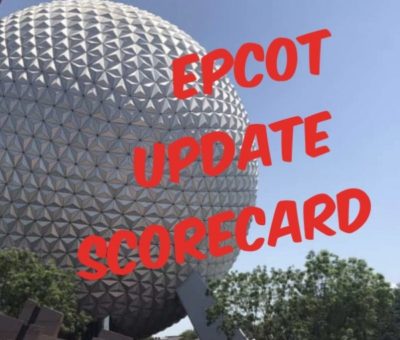 There are so many Epcot Updates  announced it's difficult keep track of what's going on.  Therefore, to help out, we've created the Epcot Update Scorecard so that you can see all the major changes in a quick glimpse.  To be sure,  all opening dates are estimates.  We'll provide an update after the D23 Expo announcements.
Here's our guide to the quick list Ions:|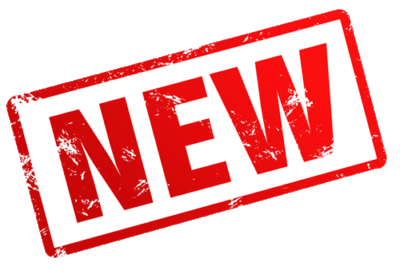 New Update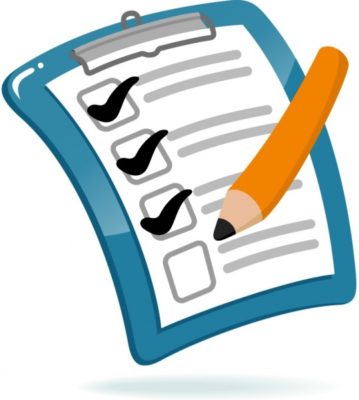 Planning Stages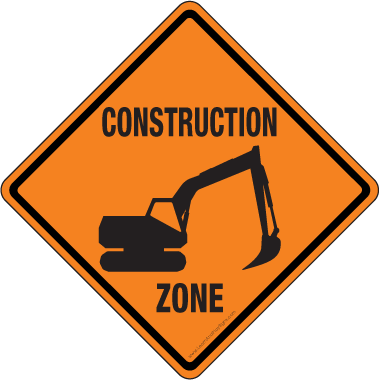 Under Construction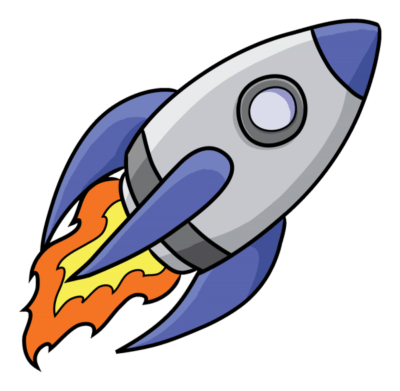 Coming Soon
Epcot Updates: Attractions
Guardians of the Galaxy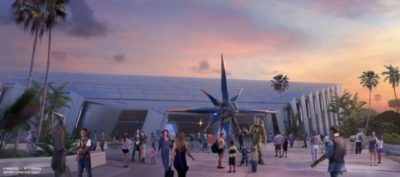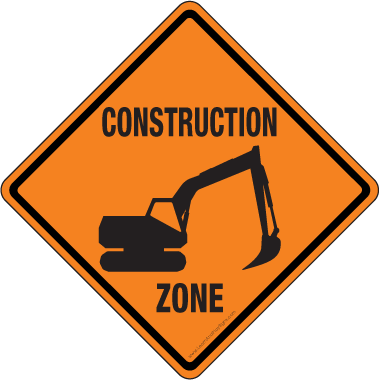 Guardians if the Galaxy will be Epcot's first roller coaster.  Plans call for one of the longest enclosed roller coasters in the world. The ride will use a brand-new ride system that points the vehicle, and the riders, toward the story.  Check out the Disney Video on the construction progress.
Where: To the right of the main opening (where Ellen's Energy Adventure was)
Announced: 7/15/2017
Estimated Opening: Fall 2021
Remy's Ratatouille Adventure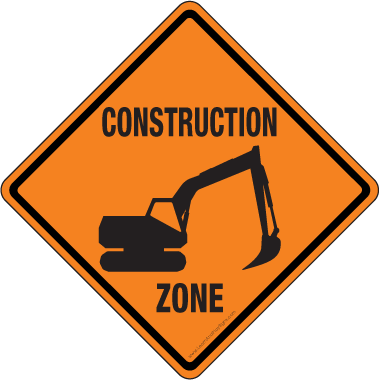 This ride will be similar to the 4-D attraction Ratatouille: The Adventure opened in Paris in 2014.   Guests will be able to shrink to Remy's size and scurry to safety in a dazzling chase.  The chase takes you across a kitchen filled  with the sights, sounds and smells of Gusteau's legendary Parisian restaurant..
Where: World Showcase – Behind France
Announced: 7/15/2017
Estimated Opening: Spring/Summer 2020
Play Pavilion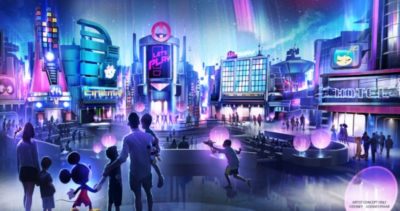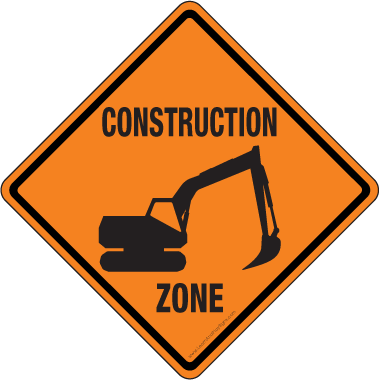 The former Wonders of Life Pavilion will be devoted to playful fun and feature an innovative city.  Plans for the Play Pavilion include interactive experiences, Disney characters, hands-on activities and engaging entertainment.  This is an entirely new, family forward experience in Epcot.
Where: The former Wonders of Life Pavilion
Announced: 2/21/2019
Estimated Opening: 2021
"Beauty and the Beast" sing-along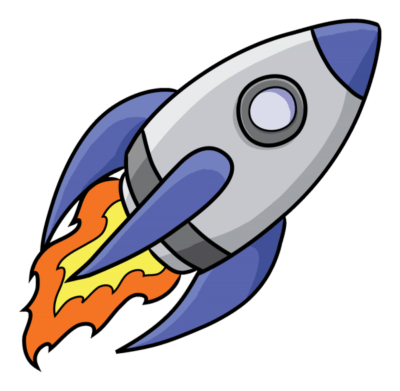 France will welcome a new "Beauty and the Beast" sing-along created by Don Hahn.  Don Hahn is the producer of the animated and live-action "Beauty and the Beast" films. This show will alternate with "Impressions de France".
Where: World Showcase – France
Announced: 11/17/2018
Estimated Opening: Early 2020
Epcot Updates: Nighttime Spectacular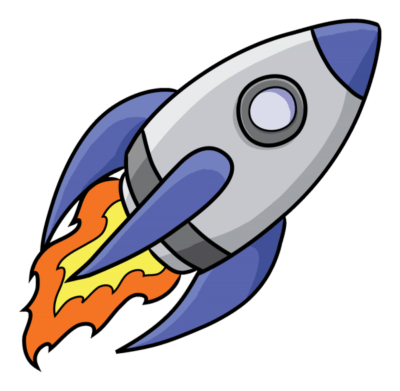 The limited-time show will be a celebration of the past, present and future of Epcot.  The show features the magical soundtrack guests have come to know and love at the park. The new show features fireworks, lighting, lasers and choreographed, special effects kites.
Where: World Showcase Lagoon
Announced: 9/17/2018
Estimated Opening: 10/1/2019
Future World
Epcot Entrance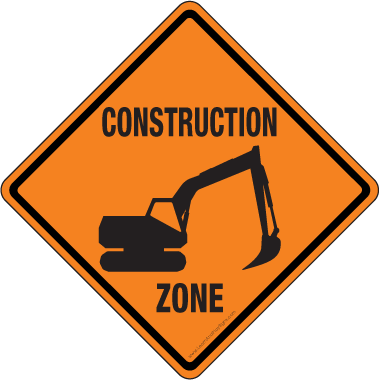 The Entrance will be updated with new pathways, sweeping green spaces and a newly reimagined fountain. Additionally, the Leave A Legacy photos will move into a beautiful setting just outside the park's gateway. The space between Spaceship Earth and the World Showcase Promenade will undergo significant redevelopment.
Where: Epcot Main Entrance
Announced: 2/21/2019
Estimated Opening: 2021
Central Area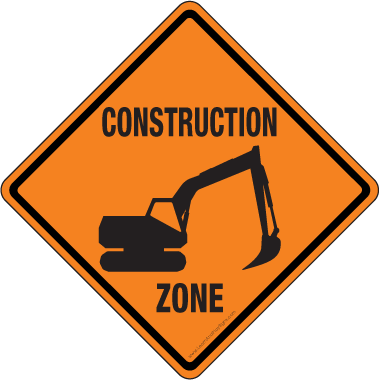 The central area will be going through wholesale renovations in preparation for the 5oth anniversary of Walt Disney World.  For the next couple of years the area behind Spaceship Earth will be either closed or moved to a new location.  Clockwise, from Spaceship Earth, here is what is happening:
Innoventions East: including the Colortopia exhibit and the Nanooze Break area are scheduled to close on September 8.
Electric Umbrella: is scheduled to close this winter.
Mouse Gear: will move to a temporary location. The current location will be refurbished.
Fountain of Nations: will close permanently on September 8.
Club Cool: will be moved shortly to an undisclosed location.
Fountain View (Starbucks): will be moved to a temporary location later this year.
Epcot Character Spot: will close on September 8 but the characters will be still be in the park.

Minnie Mouse will move into the World Showcase Gazebo.
Daisy Duck will move to The American Adventure.
Mickey Mouse and Goofy will temporarily appear in Innoventions West until a new location in the imagination Pavilion is developed for Mickey.  Goofy will then get his walking papers (around the park that is).
Joy will be found in a new location.
Winnie the Pooh will come in from the 100 Acre Wood and reside in Christopher Robin's bedroom in the United Kingdom Pavilion.

Art of Disney: will be moved to a temporary location later this year. Heritage Manor (located in the American Adventure pavilion) will eventually become the permanent home.
Pin Central: will close before the end of the year. The Camera Center become a new home for Pin Central.
Camera Center: To close before the end of the year.
Epcot Updates: New Restaurants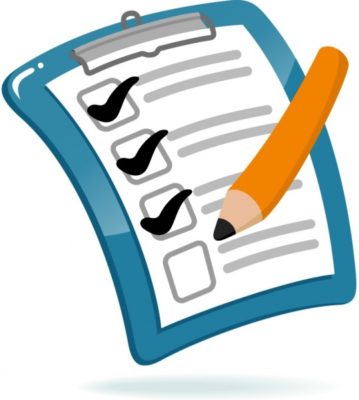 The restaurant will be a table service location but there will also be a quick service window for. Celebrity chef Jérôme Bocuse, who brought us both Chefs de France and Monsieur Paul, is designing the menu.
Where: World Showcase – France
Announced: 3/17/2019
Estimated Opening: 2020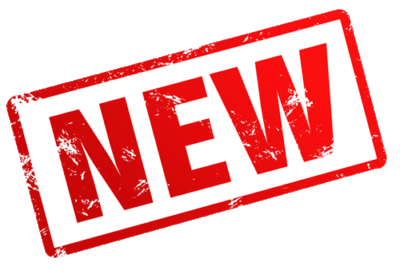 This signature dining experience celebrates the relationship between Japanese craftsmanship and the natural world. The name of the restaurant means house of the artisan. The dinner menu will highlight wagyu beef. Guests will be able to indulge in a multi-course tasting menu featuring traditional tea service. Signature cocktails and premium sake will be available along with a wine and craft beer menu.
Where: World Showcase – Japan
Announced: 1/19/2018
Estimated Opening: Summer 2019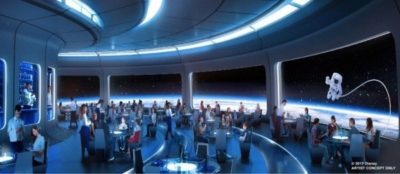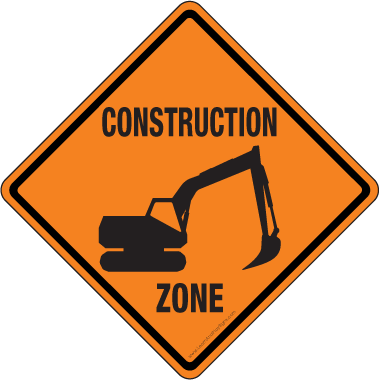 The unnamed  restaurant promises to take you to space and provide spectacular views from space.  Also, the Patina Restaurant Group will manage the restaurant. This group currently operates Morimoto Asia, The Edison, Maria & Enzos, and Via Napoli at Walt Disney World.
Where: Between Mission: SPACE and Test Track
Announced: 7/15/2017
Estimated Opening: Late 2019
Other Epcot Updates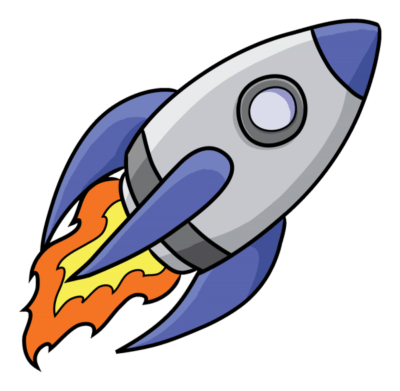 New or updated movies will be offered in three locations in Epcot.
Where:
World Showcase – China Pavilion (Circle Vision-360).  This film will feature a new generation digital camera system.
World Showcase – Canada Pavilion (Updated O'Canada! Circle Vision-360)
The Land  – "Awesome Planet" will feature incredible nature photography.  The film was created by Industrial Light & Magic.  These are the folks behind Star Wars cinematography.
Announced: Various
Estimated Opening: Early 2020
Experience Center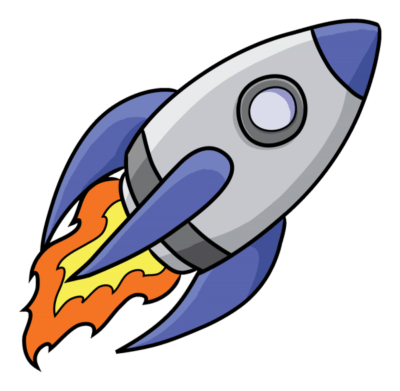 Are you looking to learn more about the Epcot Updates?  Then, stop by the new Experience Center later this year. The Experience Center will feature interactive exhibits to help visualize park projects.
Where: the Odyssey Events Pavilion
Announced: 2/21/2019
Estimated Opening: Late 2019
Incoming search terms:
epcot update
updates to epcot