This post may contains affiliate links for your convenience. If you make a purchase after clicking a link we may earn a small commission but it won't cost you a penny more! Read our full disclosure policy here.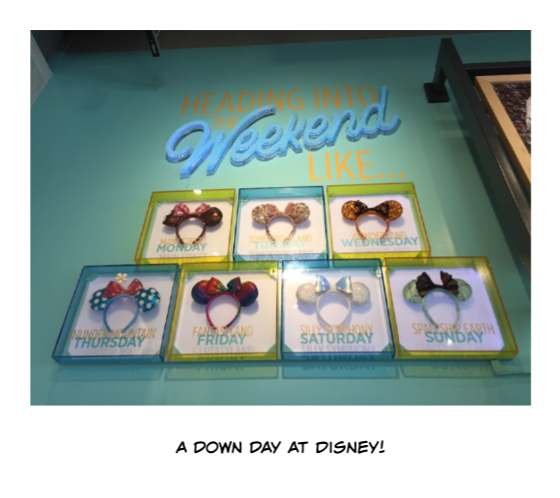 Editor's Note: We would like to welcome new MFL Blogger, Kylie to the team!
There is not even a slight questioning that a Walt Disney World vacation is heaven. It is an action packed, pure magical thrill ride for all the senses. A trip to Disney is unique, including something for all ages and it tugs at the heart strings so hard that it is just heartbreaking when it is time to return back to reality. There's nothing like visiting Walt Disney World. 
However, among the constant moving and fantastic event of a Walt Disney World vacation, there could possibly be a point where fatigue starts settling in about mid-trip. You've rope dropped every popular attraction, arriving at the parks way before opening, booked it to shows and parades, and have stuffed your face with every delicious Mickey Mouse shaped food you could lay your hands on. Now, your eyes have become droopy, and all you want to do is sit and breath. But you don't want to miss any of the magic!
I'm here to tell you a few options for you to have a down day at Walt Disney World. The thing about Walt Disney World is that, no matter what you do, the time of day, moving fast or moving slow, it is always magical. Often, I say, walking on any sidewalk anywhere on property is magical. The air you're breathing is magical. There are so many activities on property that vacationers can do on a relaxing day in the middle of the week while not feeling like they are missing anything. 
Sleep In with Breakfast
First off, take the opportunity to sleep in! After rushing to the parks early in the morning, it'll feel nice to take a day and wake up a little later. Once you take your time to wake up and get ready, make your way down to your resort's food court! We can all agree Disney's food is spot on, and you don't have to go far on property to get it. If your resort has a food court, walk down to it for a fantastic and filling breakfast, usually different options are provided for every dietary need, so you'll have plenty to choose from. Go outside and sit by the pool and listen to music as you eat as you watch everyone head to their adventures for the day. Taking the time to slow down and savoring your breakfast can be a relaxing and enjoyable start to your day!
Resort Hopping
One  of my favorite midweek Disney vacation activities to do is to go explore other Disney resorts. Everyone has their favorite Disney resorts, and depending how often one goes, how many resorts they've stayed in during their visits, their favorite one, etc., visiting other resorts you've never stayed in before can be really fun! 
If you've never stayed at a certain resort, you of course would probably want to check them out first! Each resort has their own unique theme, with different, restaurants, stores, attractions, and activities. Some of the most popular resorts to visit are the Magic Kingdom resorts, the Contemporary, the Polynesian, the Grand Floridian, and the Wilderness Lodge. Go for a ride on the monorail to check out the Contemporary, and then from there you can take a boat over to the Wilderness Lodge for a bison burger at Geyser Point (highly recommend this!) or you can go walk around the Grand Floridian making your way over to the Polynesian for dinner at Captain Cooks to finish just in time for watching Happily Ever After from the beach overlooking Seven Seas Lagoon.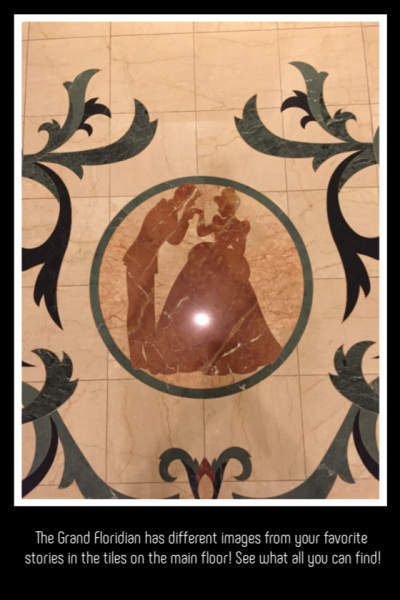 Each resort has something different to offer, so go check some out and perhaps find a new place to stay for your next trip!
Enjoy Your Resort's Pool
Have a pool day! Take the day, or at least part of the day, and enjoy your resort's pool! Unsurprisingly, the Walt Disney World pools are immaculate, each to match the theme of its surroundings. The Big Blue Pool over at the Art of Animation Resort is the only pool on property where you can hear music underwater with Nemo and all his friends. The Hippy Dippy pool over at Pop Century will leave giving signs to everyone walking by, or explore the fortress at the pool at Disney's Caribbean Beach Resort. No matter what pool you're spending the day, there are poolside activities during the day such as trivia and hula hoop contests! And, adult exclusive of course, the poolside bars are always a must-do. 
Disney Springs
This place has everything! If you want to shop, take your pick; if you want to eat, take your pick; listen to music, see a show, see a movie, enjoy the nightlife! Disney Springs can be hustle and bustle, but it is also a place where you can slow down and go your own pace and still be a part of all the action.
It is safe to say that one of the highlights of Disney Springs would be The World of Disney, the ultimate Disney shopping center, and the biggest one in the world. If you're looking for souvenirs, chances are, you'll find them here! The store just went through a massive renovation, and all the special effects and Easter eggs throughout the store are so enchanting! Then there is the new Disney Style for all your disneybounding needs and the various other shopping centers holding high end brand names such as Lily Pulitzer and Alex and Ani. 
If shopping is not your thing, pick any restaurant with any type of food you are craving. One of my favorite places for dessert lovers is Sprinkles cupcakery! Their flavors are unique while having delicious frosting and cake that's at the perfect consistency. No matter your palette though, there are so many delicious restaurants, sit down and quick service that it can be really difficult to choose!
After your meal, check out Marketplace Stage. You never know who might be performing here; school choir, dance recitals, different bands could be giving a show to all the patrons visiting. The stage is right outside the World of Disney, so why not grab a cup of coffee at the Starbucks nearby and take a gander at who is performing that day?
All this and more is located at Disney Springs making it a destination that is perfect to go explore on a day off from the parks. You honestly never know what you mind find!
Mini Golf
This has become somewhat of a hidden gem on Disney property. It is still very popular, but it is not an activity most think of when they think of Walt Disney World.
There are two mini golf locations: Disney's Fantasia Gardens miniature Golf Course and Disney's Winter Summerland. Fantasia Gardens is, of course, based on Walt Disney's 1940 masterpiece with fun special effects and musical fun! Winter Summerland is right next to Disney's Blizzard Beach with a theme that is right in the name! A winter wonderland with summer sunshine "melting" all the "snow." Mini golf is a classic activity everyone of all ages can enjoy with the magic of Disney mixed in. 
Your trip to Walt Disney World is your own unique experience that will last in your memory forever. There are endless amounts of fun activities to do, places to explore, and food to eat. Through all of this excitement, it might not hurt to take a day and relax. If you choose to do so, there's plenty of choices that are relaxing but still as magical!
Bonus!
*As an extra bonus, here are some reviews of the amazing restaurants within the Walt Disney World Resort that you should definitely try*
How you you spend a down day at Walt Disney World? Share your favorite ways in the comments, or on Facebook or Twitter!
Did you like this article? Make sure to share it with your friends! Check below for easy ways to share!
Want to visit Walt Disney World? Contact The Magic for Less Travel for more information and a free, no-obligation quote.