This post may contains affiliate links for your convenience. If you make a purchase after clicking a link we may earn a small commission but it won't cost you a penny more! Read our full disclosure policy here.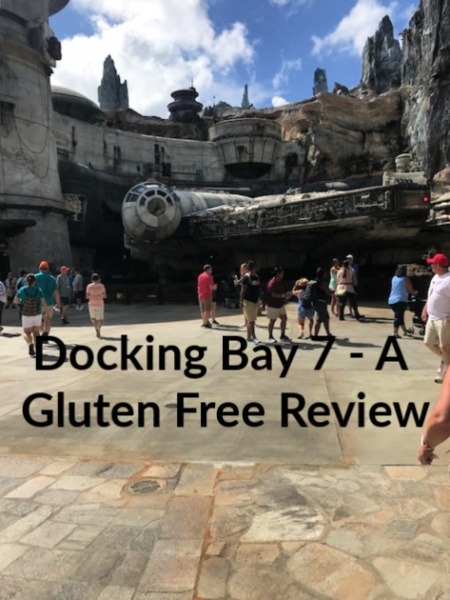 Docking Bay 7- A Gluten Free Review: On a recent trip we were fortunate to be able to attend the Annual Passholder preview of Star Wars Galaxy's Edge. I mean, how often does one get invited to visit a different planet? What would the planet be like, would there be food and drink there? Does gluten exist there? Maybe there is no wheat on Batuu so I wouldn't have to be worried? These were all questions on my mind as we toured this wonderful planet. As we made our way across the terrain of this strange new place, we did find ourselves looking for a snack. There were plenty of marketplaces that we could go to, but we just wanted a little bite that wouldn't take us away from riding the Millennium Falcon for too long.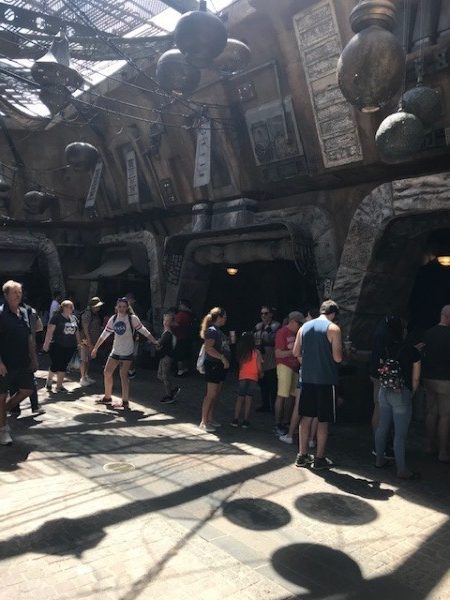 We chose to share an entree at Docking Bay 7. This is the quick service location in the land. We were greeted outside with menus. Here is a look at the Allergen menu: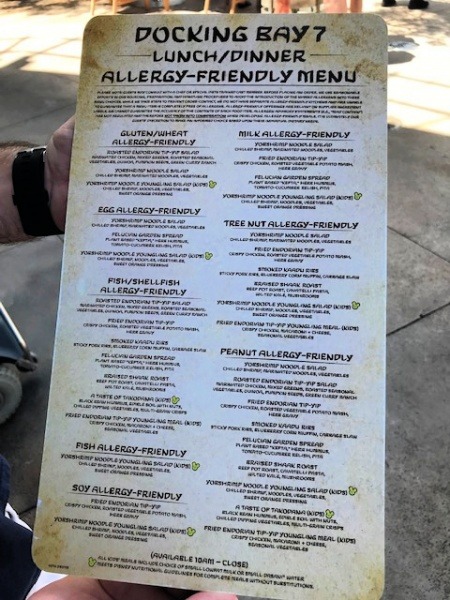 We chose the Roasted Endorian Tip-Yip Salad (marinated chicken, mixed greens, roasted seasonal vegetables, quinoa, and pumpkin seeds, tossed in green curry ranch) for $13.99.  Overall it was a tasty dish. For the seasonal vegetables it seemed to be sweet potatoes or butternut squash. I wasn't completely sure which, but did have nice flavor along with the green curry ranch. The pumpkin seeds added a nice crunch. It was mid-August and I'm from New England, so sweet potatoes and butternut squash mean autumn to me, but if they want to call them seasonal in mid-Floridian summer, I guess that works. Or, maybe on Batuu that is the appropriate season!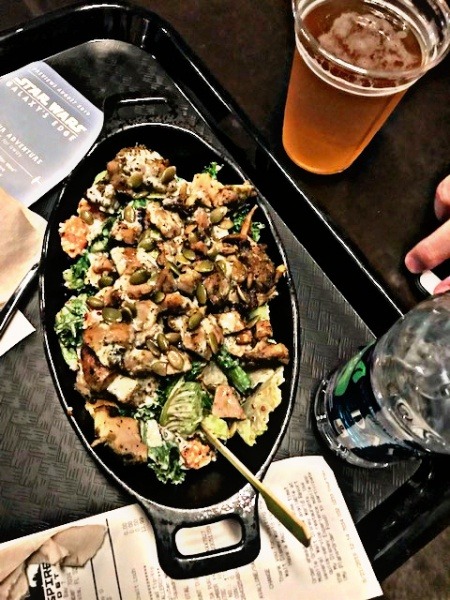 I drank a water with it, which I had brought with me.  My husband, who is not gluten-free, had the Gold Squadron Lager – Blue Point Brewing Co. It is a Golden Lager with Lavender and Plum Flavors. He did not love the beer but did drink it. He didn't love the "fruity" taste it had, but did manage to finish it. At $13.25 for a 16 oz draft, he felt he had no choice but to finish it. His beer cost almost as much as the entree we shared. Boy, do I wish that the monetary conversion rate was a little more in Earth's favor on Batuu.
I hope you found 'Docking Bay 7- A Gluten Free Review' helpful. When you have food allergies it is nice to know what is available, even when on a different planet. We enjoyed seeing some interesting people on the planet, like Rey and Chewbacca! We had a wonderful time on this planet and would stop at Docking Bay 7 again!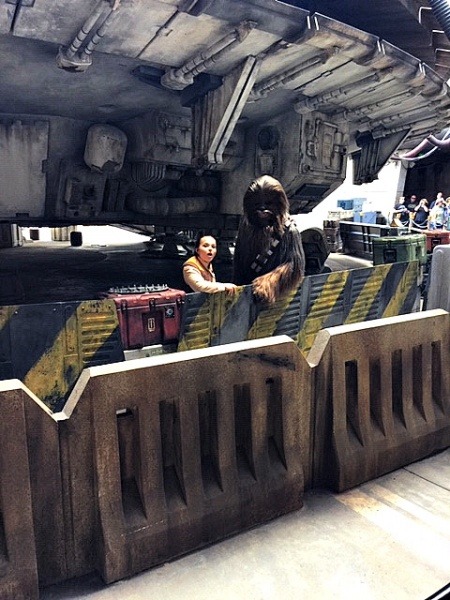 Have you tried Docking Bay 7 with a gluten free diet? Share your thoughts in the comments or on Facebook or Twitter!
Did you like this article? Make sure to share it with your friends! Check below for easy ways to share!
Want to visit Star Wars: Galaxy's Edge? Contact The Magic for Less Travel for more information and a free, no-obligation quote.