This post may contains affiliate links for your convenience. If you make a purchase after clicking a link we may earn a small commission but it won't cost you a penny more! Read our full disclosure policy here.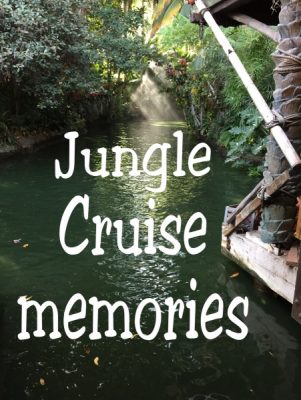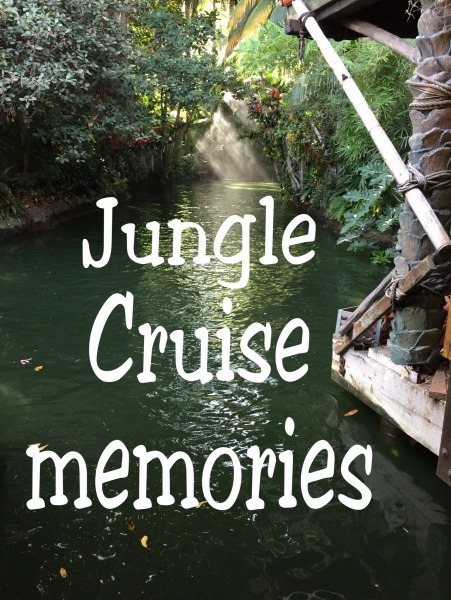 Disney's original "cruise line" is making some big changes. The Jungle Cruise at Disney World and Disneyland will be updated with new animatronics and new jokes. Disneyland's version stayed closed when the park reopened in April, and Walt Disney World's version is already being changed as Guests ride. With our classic Jungle Cruise sailing off into the sunset, here are some of my Jungle Cruise memories from my coast-to-coast voyages.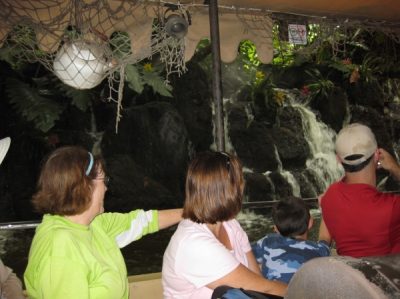 Same animals, new camera. We got a new digital camera days before a Disney World trip. Our first attraction on the first day was Jungle Cruise. My husband took (I kid you not) 23 pictures of the scenery, most no better than the photo above. That's one way to check the settings!
Watch those ears. I rode Disneyland's Jungle Cruise as a child quite a bit, and my animal knowledge is heavily influenced by what the skippers told me. I am still not entirely sure whether hippos wiggle their ears when they are mad, but I'll keep believing it, just to be on the safe side.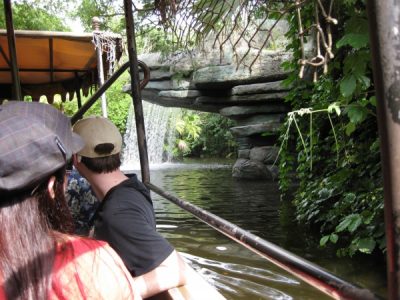 Which side wore it best? I don't care how many time you cruise the world's rivers. There's nothing quite like seeing the backside of water, which really should be declared the Eighth Wonder of the World. All other waterfalls are judged against this standard.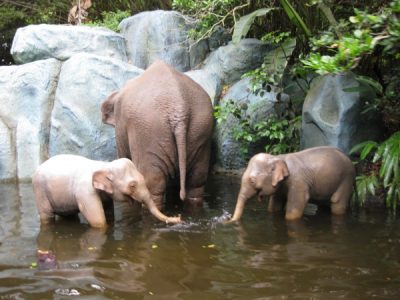 Not to be outdone, the backside of elephant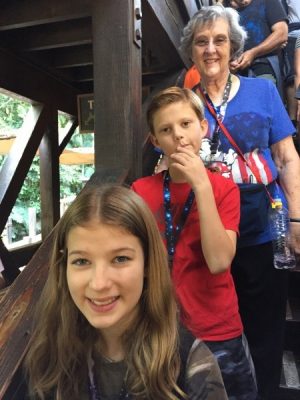 My rule/ruler: The line at Disneyland's Jungle Cruise is artfully hidden as it wraps around the attraction. One of my personal queue-judging techniques: never wait if the line goes up the stairs and back down. Of course that works best if they don't extend the queue upstairs after you are in it!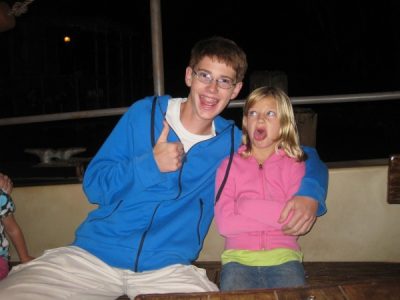 Two reactions. One of my kids loves the corny Jungle Cruise jokes. The other, not so much. There's something groan-inducing for everyone on this ride. And it has great re-rideability — sailing with a different skipper gives you new puns, and riding at night highlights the jungle in different ways.
Don't let the 6-year-old drive the boat. Kudos to this skipper, who let my youngest pilot the ship during the temple portion of the ride on our first evening in the Magic Kingdom. Our junior skipper took his job very seriously and the boat stayed on track the whole time! We love Cast Members who go out of their way to make extra magic.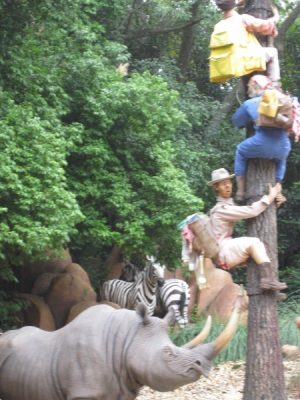 These poor guys might finally get a breather in the revamped attraction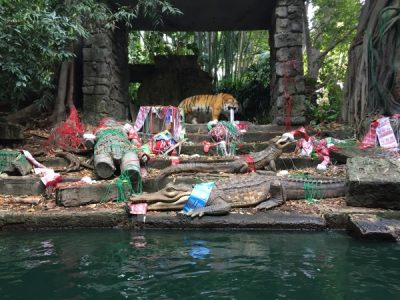 Seasonal special. A few years ago, Disney debuted the Jingle Cruise, a Christmas tour on which the jungle inhabitants have waylaid decorations and packages. Early porch pirates? Is that why the post office has had so many troubles? (See, the jokes write themselves!)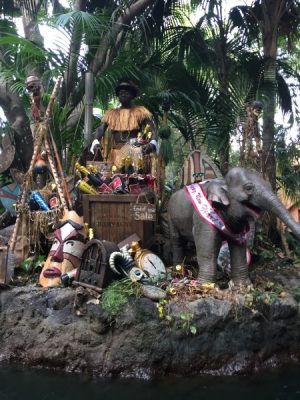 Exit through the gift shop. No word on whether the Jingle Cruise overlay will return, but we do know that Trader Sam will finally get some time to himself, as he will be off-property gathering items for his gift shop on the new Jungle Cruise.
As an opening-day attraction at both parks, Jungle Cruise jokes have made millions laugh over the years. This slow-moving boat ride holds the affection of many a child and child-at-heart. If you didn't ride the Jungle Cruise, did you even visit the park?
What are some of your favorite Jungle Cruise memories? Let us know what you enjoyed the most in the comments or on Facebook or Twitter!
Did you like this article? Make sure to share it with your friends! Check below for easy ways to share!  
Want to visit a Disney Destination? Contact The Magic for Less Travel for more information and a free, no-obligation quote.