This post may contains affiliate links for your convenience. If you make a purchase after clicking a link we may earn a small commission but it won't cost you a penny more! Read our full disclosure policy here.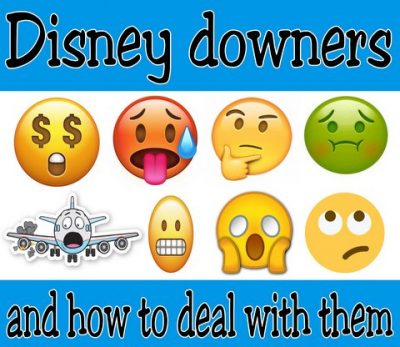 You love Disney, but someone you know doesn't. Not everyone is a fan! Perhaps they've had a bad experience, or maybe they've been given bad information. Regardless, they may disparage your beloved Disney, or resist going on a trip to Florida or California. If you're trying to convince Disney downers to put on a happy face, here are some ways to deal with them, and your chances of success with each type.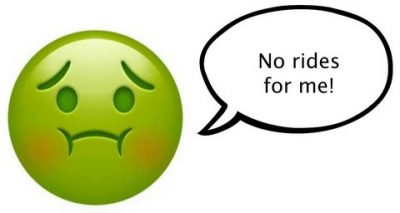 Attraction-averse
Some think Disney might not be for them after getting motion sickness on carnival rides or in cars. But Disneyland and Walt Disney World have so much more to offer than rides that spin or drop you. Since Walt Disney wanted his park to be for everyone, Disney's parks boast a lineup of attractions that any age or stomach-tolerance can ride. Throw in fabulous shows, fireworks, dining, and recreation — you could spend an entire day without getting into a ride vehicle. Chances of this Disney downer enjoying themselves: 9/10.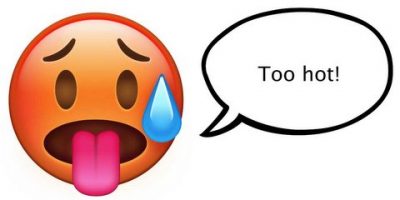 Overheated
Contrary to an urban myth, there is no dome over Disney World. Even a sorcerer can't control the weather. The stateside parks are in sunny locales for a reason, but that doesn't mean everyone feels comfortable in 90 degrees and 90 percent humidity! November through February should stay cool enough for anyone to enjoy. And if humidity is a concern, try visiting Disneyland. If you pick the right time of year, chances of this Disney downer enjoying themselves: 10/10.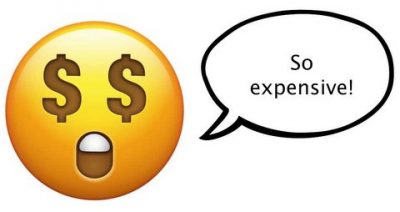 Price-conscious
If your friend or family member is used to camping or staying with family as a vacation, there's no hotel or park tickets in Anaheim or Orlando that will compare in price. But a Walt Disney World trip doesn't have to cost $10,000 unless you want it to. Have them talk with a travel agent about their options for lodging and tickets. They can give a realistic budget to save for a trip. In a Disney park, all of the entertainment is included, and there are many non-park activities to enjoy as well. If they will crack their wallet a bit, chances of this Disney downer enjoying themselves: 5/10.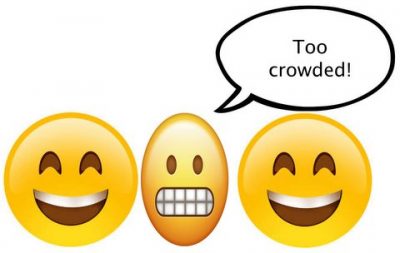 Personal space
This objection is probably based on a nightmare visit during a holiday week, or a story they've heard of a trip like that. And it's no secret that the parks can get very, very full at times. If they have any flexibility, encourage them to book during a week that most children are in school, not over a holiday break. Even if they are stuck visiting at a busier time, they can go early to the parks, make FastPass reservations, and take midday breaks when they get overwhelmed. If they pick a good date and plan ahead, chances of this Disney downer enjoying themselves: 7/10.
Moral objections
A feminist who hates princess stories. A religious believer who dislikes any reference to magic. A socialist who thinks Disney is a capitalist icon of greed. It's going to be tough to break those preconceptions. If they are willing to go with an open mind, they should find much more than their stock images of the theme parks. But if they feel the visit supports something they find completely against core values, chances of this Disney downer enjoying themselves: 2/10.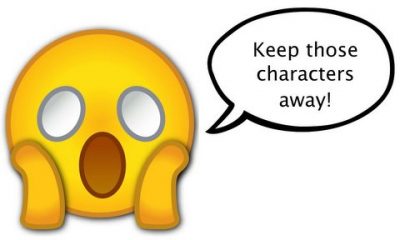 Character concerns
Costumed characters freak out some people, old and young. The idea of voluntarily consorting with a whole arena full of them gives some guests great anxiety. But no character at Disneyland or Walt Disney World will ever get in their face if they don't want them to. If they avoid character meet-and-greets, the front row of shows or parades, and character breakfasts, they will probably never have to get within 20 feet or a costumed character. Chances of this Disney downer enjoying themselves: 10/10.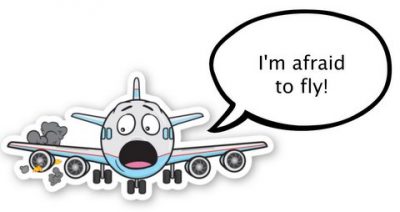 Fear of flying
If the distance to the parks is counted in thousands of miles, most people will need to fly for a Disney vacation. And anxiety over flying can derail a Disney trip before it ever starts. Some people are willing to drive much farther for a vacation to avoid flying if they can make it into a road trip or have more time off. Some can get over their fears with medication or therapy. But if it's flying or nothing, chances of this Disney downer enjoying themselves: 1/10.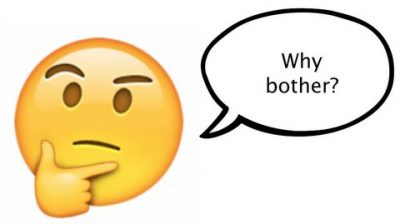 Happy at home
And then there are the ambivalent. They don't have any animosity toward Disney, or any anxieties. They just prefer their local theme park — it's close, easy to get to, and likely cheaper. If you find out what they like about their current park of choice, you can point out some of the great options Disney has in that area. Or sell them on the idea that a Disney vacation is nothing like a day at a local roller-coaster mecca. If they'll book the trip, chances of this Disney downer enjoying themselves: 8/10.
We don't have magic wands to fix every objection, but carefully studying someone's reluctance to take a Disney trip can help overcome their objections … or accept they'd be happier at home. Make the Disney downers in your life smile when they realize that you understand them!
What are some of the ways you've helped the Disney Downers in your life? Share your suggestions in the comments.
Did you like this article? Make sure to share it with your friends! Check below for easy ways to share!