This post may contains affiliate links for your convenience. If you make a purchase after clicking a link we may earn a small commission but it won't cost you a penny more! Read our full disclosure policy here.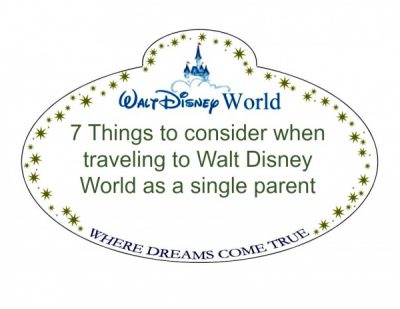 I was a single parent from the time that my son was 5 years old until he was 18. He is now a 22 year old man who has 10 plus trips to Walt Disney World, and one trip to Disneyland in California under his belt.  After my divorce, I moved closer to work and had recently bought my own home as a single parent. I decided I wanted to take my son back to Walt Disney World.  (We had been once when he was 2 years old). I needed an escape and I felt he needed it too. I had set a little money aside. He was now 7 and I thought that was great age to bring him.  I looked at the school calendar and decided we'd go during his April vacation. I didn't understand how to plan and it was only a few months before the trip when I made the decision. A mom of one of my son's friends was a travel planner and offered to book the trip for me.
As a single parent, the feeling that I felt knowing that I could take this trip with my son was almost a sort of vindication. I remember feeling really proud that I could bring my son on a vacation similar to those his friends were taking at the time and where he and I could build FUN memories. I wanted him to have a "normal" vacation to talk about with his friends despite the fact his parents divorced. That seemed really important to me. He was just happy to go to Disney! We had a blast!
We stayed at All Star Movies for that 7 day trip. We visited the four theme parks, spent a half day at each water park and even visited Disney Quest one evening too. That started a decade of annual trips that the two of us made to Walt Disney World ending with a trip to Disneyland in 2014.
Here are 7 things to consider if you will be a single parent, or in essence the only adult on an upcoming trip (or portion of your trip) with your child or children.
Waiting
If your child is old enough to have some understanding, explain ahead of the trip, that there will be times where you will do nothing but wait. In my case it was just him and me, so no sibling(s) to help amuse him. As the single parent, I was the only other person he knew and I would be expected to engage with him at all times. There was waiting at the airport, waiting on the plane, and waiting to disembark from the plane. Then more waiting for the transportation at the airport to go to the resort. Back then there was no Magical Express service, there was just the Mears Shuttle, hence no time killing Disney videos to help that ride move faster. Remember to bring small things to do for these occasions, like coloring books, reading materials, matchbox cars. In 2003, the hand held electronic game to have was a GameBoy game system, now we have smartphones and tablets. After that, there are the queues. The queues seem easier to deal with because of the payoff at the end of the queue.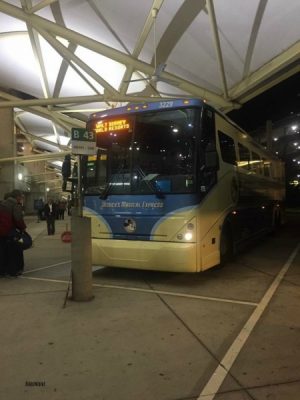 Rides
As the adult, please consider being willing to ride all the rides that your children want to (and meet requirements) to ride. Ok, we didn't do Summit Plummet at Blizzard Beach but did do Humunga Kowabunga at Typhoon Lagoon. I also said a prayer or two when we went on Tower of Terror for the first time at Disney's Hollywood Studios. I tried not to say no to rides/experiences based only on my fear or some other adult 'non' reason.
Research what the height requirements are prior to the trip so you will not even go near things that your child can't ride. I took my son to Disney Quest (no longer at Disney Springs) one night when it rained. At age 7, he could not experience many of the attractions there. This did not go over well with him and made for a tough evening. He did enjoy the arcade in the resort which was annoying to me but I'm glad I allowed it. Even though I'm sure I said something along the lines of "You can do these types of games at home. I did not spend good money on a Disney trip to do arcade games".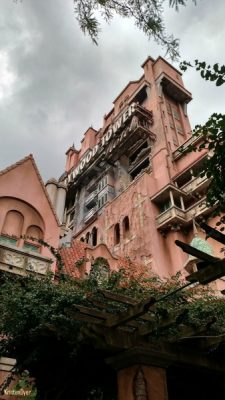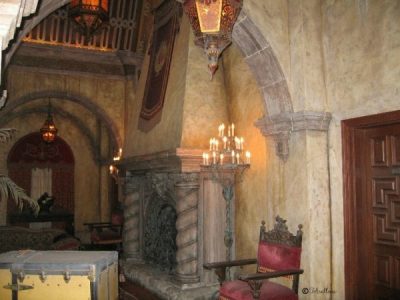 Understand that you may miss some adult things that you want to do on the trip
We did go to Epcot, but I had very little chance to enjoy time in the countries in any detail. My son just wanted to do the rides in Future World. We would get partially around World Showcase and  inevitably there would be a tantrum of some kind-either his tantrum about not wanting to go to the "boring buildings" or my tantrum about not being able to go to the "boring buildings".
I got wise to the Epcot thing and would attempt touring World Showcase starting at a different end on each visit so I could potentially see different countries each time before the melt down inevitably occurred. Eventually, I did get to see all of the countries but I don't think it was on the first trip. Seeing Illuminations became the elusive idol that I would not obtain until several trips later. We won't even discuss my inability to do any serious shopping at Disney Springs (Downtown Disney back then)- other than the World of Disney and Lego store.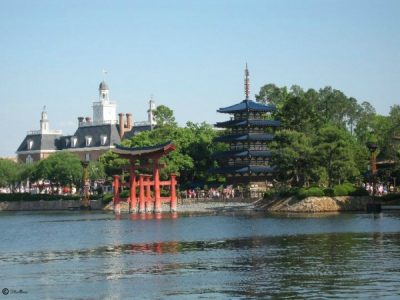 Eating
If getting your child to eat, or getting your child to eat healthy is a thing, consider letting loose for the trip. We did a character meal each trip, usually a breakfast buffet. The rest of the time we would wing it since he didn't particularly like to have down time during the trips for such mundane things like having a meal. On the first couple of trips I clearly remember saying something along the lines of "I paid xxx-many dollars for this buffet, you WILL eat more than one plate!!" Really? Did I just say that?
Also remember if you are the only adult you will not be able to go back to the buffet alone to get that second plate, you will have to bring junior with you, whether they want to or not. You will want to have a wallet or purse that attaches to you so you are not leaving it alone at a table, things like that. I spoke to someone recently who went as a single parent and did a couple of character buffets with her 3 and 7  year old children. She asked the host/hostess to seat her very close to the buffet so she could make the trips to the buffet easier, so feel free to ask. Disney will do their best to accommodate.
I clearly remember another night that my son and I ate a sundae at the Plaza Ice Cream Parlor at Magic Kingdom for dinner, and I'm proud of it.  Back then we could share a lot of meals too. I ate a ton of chicken fingers and fries that first trip whether I wanted to or not.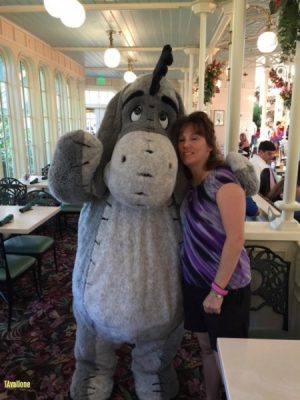 Swim and rest
If you look at the planning sites or read the blogs, you will read about taking a mid-day break to swim and rest. DO IT. It is worth it. If you are staying on site, you can get up early and get some park touring in then come back mid-day and swim and rest very easily. Kids love the pools.  The laundry facilities are typically right by the pool at the value resorts. I would take a load of laundry with me from the room. I would throw a load of wash in and let my son swim while it washed and dried. I would have him come in and out of the pool while I made the machine switch- even if a life guard was on duty. We would then nap for a couple of hours and be ready to hit another park that evening. You will find you might as well nap when your child does while you're in the room because you can't just up and leave them in the hotel room alone anyways.
Lost Parents
Have the conversation with your child prior to the trip on what to do if you get separated. Disney is well equipped to handle lost  "parents." I love how Disney puts the onus on the adult by calling it lost parents vs. lost child. If they are too young to understand, ensure they have some kind of ID on them at least with your cell phone number. If they do understand, try to come up with a plan. My son and I spoke about this often. This was a conversation we would have during some of our waits (see item number one above.) We did NOT set the Castle, the Tree of Life, Spaceship Earth or the Sorcerer's Hat (when it was there) for a meeting spot because it's just too big of an object to find each other near.
I instructed him to find a Cast Member and tell them his mom was lost. I'd tell him to look for a Cast Member that has a name tag on. When we got there, I would show him what the name tags looked like on the Cast Member as we checked into the hotel. You may think that it will not happen to you. It did happen to my son, although not on a trip with me I'm happy to say, but during a trip with his dad. They were at Typhoon Lagoon and riding  Castaway Creek  (essentially a lazy river type ride). He was on his own float ahead of his dad.The sky turned dark quickly and the Cast Members immediately cleared the pool for safety due to impending thunder and lightening. My son was asked to get out and when he did, he could not find his dad anywhere. There were huge crowds with the rush of getting off the floats and out of the water. He was scared and crying, but remembered what I said (he told me this later). He found a Cast Member with a Disney name tag right away and was reunited with his dad very quickly.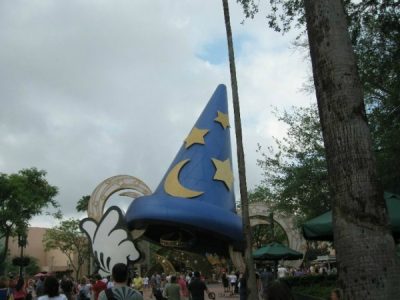 Potty Breaks
Think about how you will handle certain situations, like going to the restroom. Traveling alone with my son, I had to consider if he would be old enough to go into a men's room without me, or would I bring him into the women's room with me? The answer varied based on where we were.
Our first trip alone, he was 7. At an airport, for example, I was bringing him in to the ladies room with me no doubt. If we were at a less public place where there was one stall and one door, I'd wait outside and let him go in after seeing what the set up was. If there were companion bathrooms available we would use those together. Sometimes you have to go but he/she does not- then what? He had to come in with me. He didn't always agree that he had to come in with me, but as the mom, I knew best.
It may seem odd to think of this as part of planning a trip, but it's helpful to think of it and how you will handle it before you are in the situation. Discuss it with your child if they are old enough to understand.

Enjoy your trip. Going to the parks alone with my son created some of the best memories we have together and I am so thankful I took him.
What tips do you have for those traveling as a single parent to a Disney theme park? Share in the comments, or on Facebook or Twitter.
Did you like this article? Make sure to share it with your friends! Check below for easy ways to share!
Incoming search terms:
https://www themouseforless com/blog_world/consider-traveling-walt-disney-world-single-parent/
Disney alone with one child
disney tips single mom
disneyworld single mom
no parent trip to disneyworld
single parent 3 kids disney world
single parent bringing child to disney world
single parent disney world
single parent with childten going to disneyworld