This post may contains affiliate links for your convenience. If you make a purchase after clicking a link we may earn a small commission but it won't cost you a penny more! Read our full disclosure policy here.
Looking to run a race as part of your next Walt Disney World vacation? You are in luck! A variety of runDisney events are offered between November and April at Walt Disney World and I'm here to help you decide which race weekend is right for you!
Disney Wine and Dine Half Marathon Weekend
This food-themed race weekend typically takes place the first weekend in November each year. You have the option to run the Fall Feast 5K, the Wine and Dine 10K, the Wine and Dine Half Marathon, or the Disney Two Course Challenge (10K and half marathon). Kids' races are also offered. Last year's courses took runners through Animal Kingdom, Epcot, and Hollywood Studios. Which parks runners were able to run through depended on the race that they chose.
What I love about this weekend:  If you are interested in dressing in a costume for the race, you have so many options with the Wine and Dine. You can choose a food theme. You can choose to dress as a Disney character. I even dressed as food-themed Epcot attraction last year! Since the theme is so broad, the world is your oyster with this race!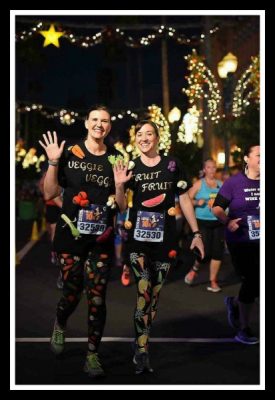 I also enjoyed last year's 10K course because it went through Hollywood Studios and Epcot. 5K runners were fortunate enough to run through Pandora! Overall, I enjoyed this weekend the most out of all of the weekends I have experienced.
Walt Disney World Marathon Weekend
Like the Wine and Dine Weekend, you have the option to run a 5K, 10K, and/or half marathon course during this weekend. You also have the option to run the biggest race of them all, The Marathon. If you are up for a real challenge, you can take on the Goofy's Race and Half Challenge or the Dopey Challenge. You have the option to run some serious mileage over the course of the Marathon Weekend!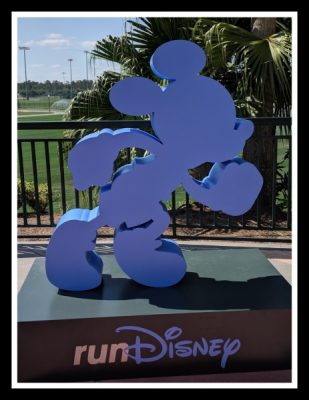 What I love about this weekend: Although I have yet to participate in the Marathon Weekend (that will change this year), I do love that this race is in January. With the holidays over for the year, this race weekend is an exciting event to look forward to. It's also an opportunity to burn off some of those holiday calories…am I right? If you are looking for a cooler race, this is your best bet in terms of temperature. Beware though. There is always the possibility that it will be REALLY cold!
All race weekends make for busy weekends in the parks, but this weekend definitely draws in a lot of people, making the parks extra busy. Also, because the Marathon takes place on Sunday, the other races are all shifted a day. The 5K takes place on Thursday instead of Friday like it does for the other race weekends. This results in the need to take an extra day off from work in many cases. Small price to pay though for an amazing opportunity to run through Disney World!
Disney Princess Half Marathon Weekend
Break out your tutus and tiaras ladies (and gents)! Here is your chance to embrace your inner princess and run through the Disney parks! Each year, thousands of runners dress up as their favorite characters and storm the castle during the Princess Half Marathon.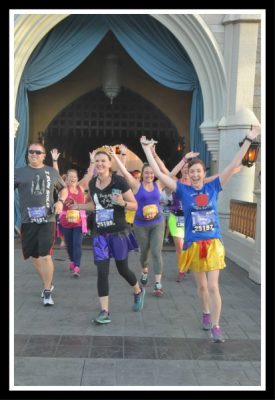 What I love about this weekend: This race weekend holds a very special place in my heart because it was my first runDisney event. I did my first race with my mom and I love that so many women take the opportunity to run with their daughters, mothers, sisters, aunts, friends, etc. Plus, who doesn't love the chance to dress up as a princess?
This race weekend seems to sell out at lightning speed. As runDisney makes some changes to the registration process, things may be a little different this time around. I don't expect this race weekend to decline in popularity though, so when registration time comes, be ready!
Star Wars Rival Run Weekend
If you are a runner and a Star Wars fan, this race weekend is obviously for you! Where else will you have the chance to speed through the Disney parks before dawn and stop for photo opportunities with your favorite Star Wars characters? With courses similar to the Wine and Dine (this could always change) runners have the opportunity to run through Hollywood Studios, Epcot, and Animal Kingdom depending on the races they choose to run.
Changes were recently announced regarding this Star Wars themed weekend, including the new Rival Run name (formerly Dark Side). The weekend will still include the 5K, 10K, half marathon, and challenge options. This time though, runners will have to make a choice: Dark Side or Light Side?  Which will you choose?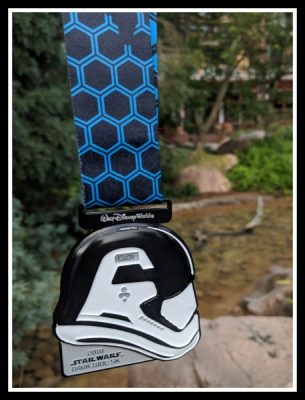 What I love about this weekend: Die-hard Star Wars fans and casual Star Wars fans are united in their quest to reach the finish line. Photopass stops are all centered around Star Wars, so if you are looking for Star Wars characters, this is where to find them!
If you hang around after the race, you have the added bonus of being able to check out Epcot's Flower and Garden Festival.  Temperatures are also generally warm enough to check out a water park. Lots of exciting options for after the race!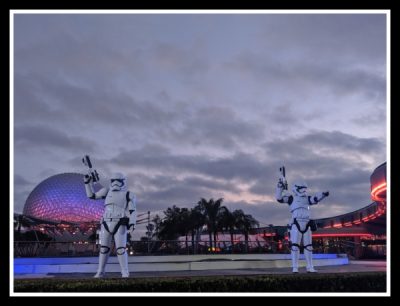 One thing to be aware of is that the timing of this race changes from year to year. This isn't necessarily a bad thing, but you definitely want to check the dates before planning. Next year's race will take place in early April.
Now that you have all the race options laid out, which runDisney race do you plan to run? Deciding can be tough! If you still can't decide, you can always do what I plan to do this year…sign up for all of them! I hope to see you there!
Which is your favorite runDisney race? Share in the comments, or on Facebook or Twitter.
Did you like this article? Make sure to share it with your friends! Check below for easy ways to share!