This post may contains affiliate links for your convenience. If you make a purchase after clicking a link we may earn a small commission but it won't cost you a penny more! Read our full disclosure policy here.
On a July afternoon in Anaheim, California, Disney hosted the Parks and Resorts panel at the D23 Expo.  In recent years, D23 has become the stage for the Disney company to announce the major changes coming to Disney Parks around the world.  This year, some of the announcements made weren't just big…they were HUGE!
If you missed some of the D23 Expo announcements, hold onto your hats and glasses!  Big Thunder Mountain may always be the wildest ride in the wilderness, but there are a lot of wild changes coming our way over the next few years.  It's going to be an amazing ride!
Though announcements were made regarding several Disney parks and the cruise line, I'm going to focus on the ones that I am most excited about.  Since I'm a Floridian, I am going to stay close to home and take a look new attractions coming to Walt Disney World that are at the top of my list.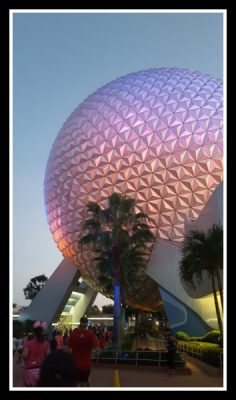 Guardians of the Galaxy-Epcot
Since Guardians of the Galaxy: Mission Breakout recently made its debut at Disneyland, many guests have been wondering if/when a similar attraction would be making its way to the east coast. Rumors flew, but nothing official was announced…until D23! We have now learned that Guardians will definitely be coming to Epcot.
Although no specific opening date has been given, a closing date of August 13th has been set for Ellen's Energy Adventure. This leads me to believe that construction on the new attraction will begin very soon. This change is bittersweet for me.  I grew up riding The Universe of Energy or "the dinosaur ride" as we called it back then. That was long before Ellen and Bill Nye the Science Guy joined the attraction. I have enjoyed both versions, and will miss them, but I am excited to experience something new.
Epcot is in desperate need of an "E ticket" (highly popular) attraction to help spread out the wait times for attractions that consistently hold 90 minute+ wait times, like Frozen Ever After. I am eagerly anticipating the new ride and still holding onto a little bit of hope that Disney Imagineering will find a way to tie in the energy concept that the Universe of Energy has always stood for. No matter what, this new experience is going to be one of the biggest changes Future World has ever seen.
TRON Coaster-Magic Kingdom
TRON is coming to the Magic Kingdom!  Wow! Since I don't think I will make it to the Shanghai Disney Resort anytime soon to experience the TRON Lightcycle Power Run, I am super excited that a similar attraction will soon find a home at the Magic Kingdom. If it is anything like the original version, it is going to be absolutely amazing!
The new TRON coaster will be located in a whole new area next to Space Mountain and is expected to be open in time for the 50th Anniversary in 2021. Fans of the Tomorrowland Speedway breathed a tentative sigh of relief, because although the rumors stated that TRON would replace the Speedway, it now sounds like their beloved attraction will stay in place, at least for now.
The addition of another coaster really adds a whole new element to the Magic Kingdom.  We often think of it as a kids' park and this really changes things. Although most of the coasters at the Magic Kingdom are on the tame side, they still provide some excitement for the thrill seekers. I think TRON may be just the attraction to draw in guests who are looking for something more intense.
Star Wars Hotel-Walt Disney World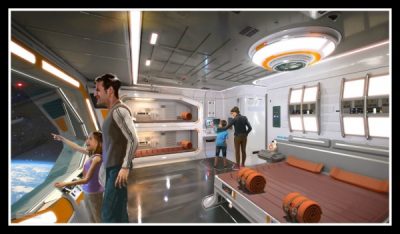 I will be the first to admit that I am just an "average" Star Wars fan.  I like Star Wars and I enjoy the movies, but I don't go crazy over every single Star Wars thing. With that said, you wouldn't think this one would be high up on my list, but it looks absolutely unbelievable!
This hotel is meant to be a complete, immersive experience from the moment you walk through the doors until you walk out into the real world. Concept art shows guests looking out the "window" not at the Walt Disney Resort, but outer space!  This resort will definitely take things to the next level. The only downside I see is this place is going to be pricey.  Some of the higher end Disney resorts are already breaking the $1000/per night price tag, especially at peak times. I can only imagine that this hotel will be way out of my price range.  Guess I should start saving now!
Ratatouille-Epcot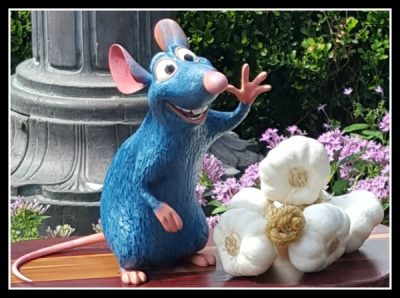 I love the World Showcase at Epcot as is, but have often wished there were more countries that featured rides. That's why I think the addition of Ratatouille is perfect. With fantastic food and one of my favorite films at Epcot, France is an amazing country already. The addition of the ride will make it the whole package.
This attraction will give guests the opportunity to shrink down to the size of rat and follow our beloved Remy around on a Parisian adventure. There is no doubt that this will be a major draw for younger guests. This is great news for families because as much as adults love settling in and relaxing for a few minutes to watch Impressions de France, most kids aren't overly excited about it. Now there will be an attraction the entire family can enjoy together. Already a major success at Disneyland Paris, I think Ratatouille will soon be one of Epcot's top attractions.  I can't wait!
Disney Skyliner-A connection between Hollywood Studios, Epcot, and various resorts
When I was a kid, one of my favorite attractions at the Magic Kingdom was the Skyway. The Skyway carried guests from Tomorrowland to Fantasyland in bucket-type cars, suspended high above the Magic Kingdom. It was such a unique vantage point and a fun way to get from one side of the park to the other.  I was so sad when it closed.
When I started hearing rumblings that a similar transportation system may be making its debut at Walt Disney World, I quickly dismissed them. Even though I loved the Skyway, it always seemed slow and inefficient.  I remember waiting in long lines to board. Disney wouldn't revive something like that.  Would they?
Sure enough, the official announcement was made at D23.  The Disney Skyliner is coming! Guests will soon be able to travel from the Art of Animation hotel, Caribbean Beach Resort, and additional resorts to Epcot and Disney's Hollywood Studios.  I am so excited to see Walt Disney World from high up in the sky once again. I can only imagine that a lot of Imagineering has gone into this project. Surely the Skyliner will be much more efficient than the old Skyway from my childhood. It will also offer a view like we have never seen before. This is going to be amazing!
Mickey and Minnie's Runaway Railway-Disney's Hollywood Studios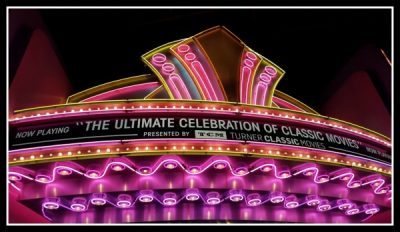 How is it that Disney's original and most iconic character still does not have his own attraction? Many fans have been asking this crazy question for years, but now they will finally get the attraction they have been waiting for at Hollywood Studios. Mickey will be front and center at the park as this ride will take the place of the Great Movie Ride. The Imagineers have promised that this attraction will be a delight for hidden Mickey fans! I'm certainly looking forward to that aspect of the ride.
As excited as I am for more Mickey and Minnie though, I am definitely sad to see the Great Movie Ride go. It was also a favorite of mine as a kid and an attraction that I still look forward to when I visit Hollywood Studios. I find the timing of the closure interesting too.  There is so much already under construction at Hollywood Studios. It doesn't seem like the best time to close something else, but I trust that the Imagineers know what they are doing and I am really looking forward to the opening of the ride.
There were so many more announcements made during the D23 Expo regarding Walt Disney World, Disneyland, and Disney Parks around the world!  I didn't even get the chance to mention them all. The next few years are going to bring so many big changes. It's an exciting time to be a Disney fan!
What new attractions or experiences that were announced at the D23 Expo are you looking forward to seeing in the Disney parks in the next few years?  Share what you are most excited about in the comments!
Did you like this article? Make sure to share it with your friends! Check below for easy ways to share!