This post may contains affiliate links for your convenience. If you make a purchase after clicking a link we may earn a small commission but it won't cost you a penny more! Read our full disclosure policy here.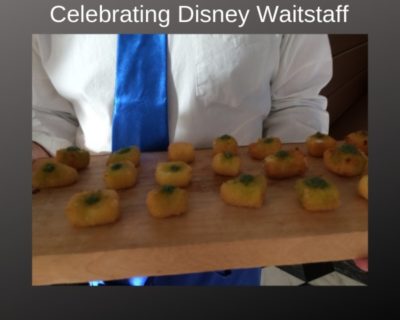 A friendly Disney server at Naples Ristorante e Bar
Think about all the Cast Members who make your Disney vacation special. There are so many, from the desk clerks who greet you at your hotel to the ride operators who make sure your safety harness is on correctly. But I think some of the most magical memories I've had while on a Disney trip have been with the waitstaff.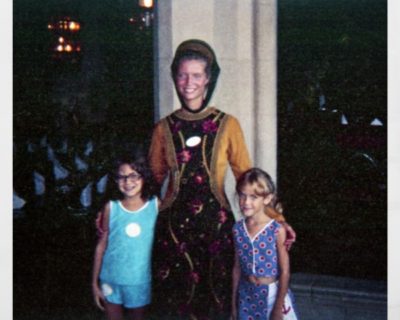 The author, her sister, and Mary, our favorite server at King Stefan's Banquet Hall
It started at Walt Disney World, way back in the 1970s and 1980s, when the restaurant inside of Cinderella Castle was called King Stefan's Banquet Hall. My Mom and Dad took my sister and me to this wonderful place many times. The first time we ate there, we were charmed by a lovely and gracious waitress named Mary. We liked her so much that every time we returned we asked to be seated in Mary's section. It wasn't until the 1990s that we weren't able to, since she retired!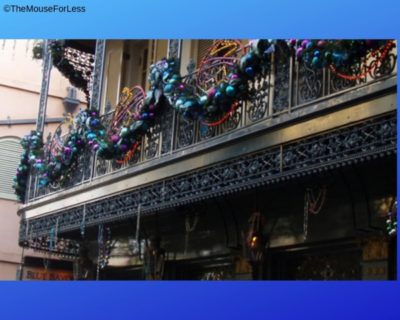 Blue Bayou, in New Orleans Square
Fast forward many, many years later, when I was grown and had a family of my own. I had moved to Los Angeles, and I was about to spend my birthday on Disney property for the very first time! (It was number 43, so I waited a long time to do this!)
We spent three days at Disneyland.  My birthday dinner was at the Blue Bayou, the Disneyland Park classic that overlooks the Pirates of the Caribbean boats as they gently float by. Our waiter made sure to wish me a happy birthday as soon as we were seated. (The giant Mickey birthday ears I was wearing was probably a dead giveaway.) He made the entire meal feel like a celebration, ending with a complimentary piece of cake!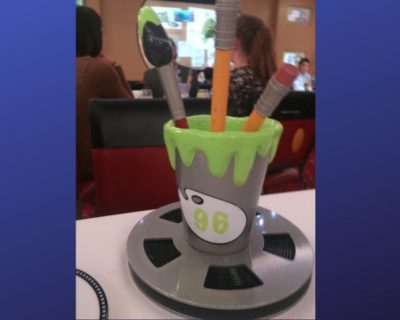 The Animator's Palate on the Disney Dream
Just a few years later, my family and I sailed on the Disney Dream, our first ever cruise. The Disney Dream has a great rotational dining service. Every night we were assigned to eat dinner at a different restaurant, but our waitstaff followed us. So our waiters learned early on that I'd want a nice California red wine with my meal, that my daughter despised vegetables, but ate them because she knew she had to, and that my husband wanted to try something new at each meal. Our waiters also knew how to entertain us. Every night, they would arrange my daughter's crayons in a puzzle and ask us to solve it. Some nights we did, and other nights, we were begging them for the solution by the time our 3rd course arrived.
Whether on the East Coast or the West Coast, on land or at sea, our Disney waitstaff Cast Members have always made us feel like VIPs, like we always had something to celebrate, and that is a major reason we love Disney dining.
What great stories do you have about the waitstaff Cast Members at the various Disney destinations. Share your memories with us in the comments or on Facebook or Twitter! 
Did you like this article? Make sure to share it with your friends! Check below for easy ways to share!
Want to visit a Disney Destination? Contact The Magic for Less Travel for more information and a free, no-obligation quote.