This post may contains affiliate links for your convenience. If you make a purchase after clicking a link we may earn a small commission but it won't cost you a penny more! Read our full disclosure policy here.
Sometimes you want to enjoy a boozy drink when strolling through
Walt Disney World
. The sun is beating down, you're looking for something refreshing and delicious, and hey, it's vacation, so you're looking for a treat! Walt Disney World is home to many unique adult beverages sure to quench your thirst, and among them are many frozen options. As part of my "Frozen Treats to Keep You Cool" series, I'm bringing you some of my favorite boozy frozen beverages to help you keep cool during the warmer months!
Fiesta Margarita, Choza de Margarita
This choice makes my list for a few reasons, so bear with me here! Reason number 1: it's located in the Mexico pavilion in the World Showcase at Epcot, which means it can be your first stop on a trip around the world. Reason number 2: it's a combination of three frozen margarita flavors (so you don't have to choose!): Wild Strawberry, Passion Mango, and Classic Lime. Reason number 3: you can order this drink with a side of chips and guacamole. I love the refreshing nature of a frozen margarita on a hot day, and the fact that I can enjoy 3 flavors at once makes it even more amazing! Another amazing thing (as if we needed more reasons than "its a margarita!"): there's rarely a line at
Choza de Margarita
!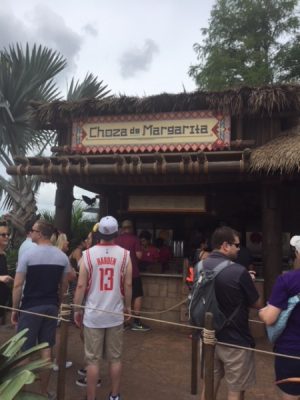 Frozen Elephant, Refreshment Outpost
I'm sure it doesn't surprise you that I'm bringing you another boozy beverage from the World Showcase, this time from the
Refreshment Outpost
in the Africa pavilion. This drink is a favorite of one of my foodie friends, so it naturally had to make the list! I'm a big fan of frozen Coca-Cola. Add some Amarula Cream Liqueur (a South African liqueur), and you've got a Frozen Elephant! You might detect tones of chocolate, caramel, or other fruity sweetness. It pairs great with the frozen Coke, and is sure to be favorite!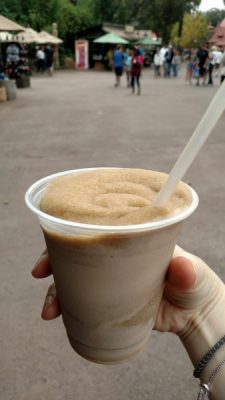 Orange Slush, Les Vins des Chefs de France
Head to the France pavilion on a steamy day and look for the long line; you'll likely be at
Les Vins des Chefs de France
, because the Orange Slush is a fan favorite that always draws a crowd! This drink is made with Grand Marnier, Grey Goose Orange, and orange juice. Simple, refreshing, and delicious, this is a crowd-pleaser for a reason!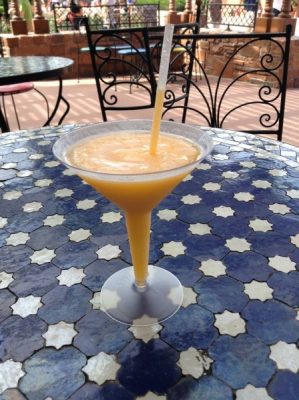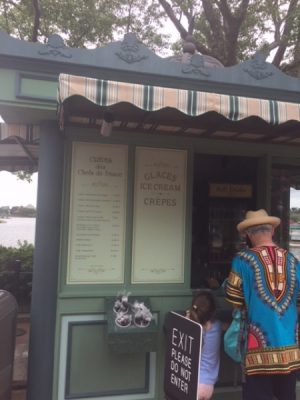 Kirin Frozen Draft, Kabuki Cafe
If you're looking for something cool and refreshing but without all the sweetness of a cocktail, head to the
Kabuki Cafe
in the Japan pavilion for a frozen Kirin. I know, it sounds bizarre, but it's an absolute win for beer lovers! Now, to be clear, you're not being served a beer slushy. You'll get a glass of beer topped with a frozen beer foam, which acts as chilly insulation for your brew, helping to keep it cool longer. The foam does eventually melt down into your beer, leaving you with a regular draft beer.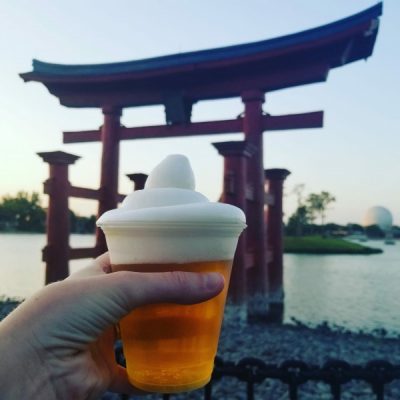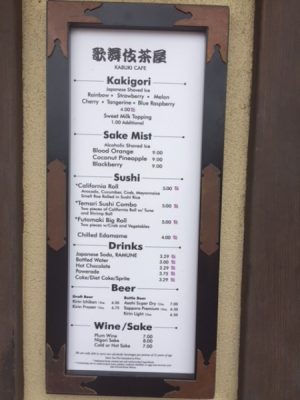 Mo'Ara Margarita, Pongu Pongu
I've got to give a little bit of love to the rest of WDW, so we're leaving the World Showcase in Epcot to visit
Pandora: The World of Avatar
in Disney's Animal Kingdom.
Pongu Pongu
translates to "Party Party," and I think it's due, in part, to the Mo'Ara Margarita! This margarita is strawberry and blood orange flavored, topped with strawberry boba balls. It's vibrant, gorgeous, and delicious!
Froze, The Basket at Wine Bar George
Wine lovers rejoice! You can now find slushy, refreshing wine goodness at another location in Disney Springs: the brand new walk-up spot called
The Basket
! This spot, part of Wine Bar George, has a beautiful menu, especially for those of you who love frozen rose as much as I do (I know, I know, so basic). I'm dying to try the Picnic Basket for 2 with my fiancé: olives, hummus, cheese, cookies, baguette, and of course, wine!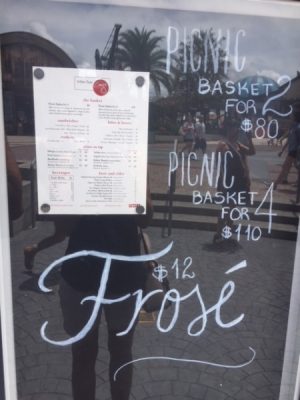 What are your favorite boozy frozen beverages at Walt Disney World?
Share in the comments
or on Facebook or Twitter so we can check it out.Did you like this article? Make sure to share it with your friends! Check below for easy ways to share!