This post may contains affiliate links for your convenience. If you make a purchase after clicking a link we may earn a small commission but it won't cost you a penny more! Read our full disclosure policy here.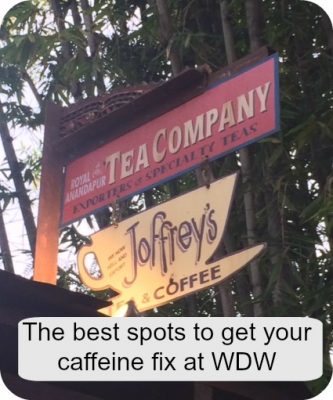 There's nothing better than a hot cup of coffee to start a chilly Disney morning, or an iced latte to sip while strolling down Main Street U.S.A. For a coffee lover like myself, finding the best cup of joe is an important part of a successful Walt Disney World vacation. Since WDW hasn't always been known for their coffee expertise (think back to the days of Nescafe), it's worthwhile to review some of the more memorable coffee and espresso beverages available! Here, I'll outline some of my favorite coffee, tea, and espresso stops throughout the Happiest Place on Earth!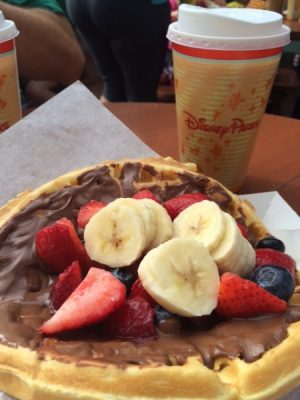 1. Kona Café
Coffee lovers rejoice! The
Kona Café
, located at the Polynesian Village Resort, serves up 100% Kona coffee. This coffee is rich, strong, and smooth, and will certainly get you moving first thing in the morning. A Bodum French press is filled with 100% Kona ground coffee and is brought to steep at your table. Your server will press the coffee after a few minutes and will serve you some of the best coffee on earth. The French press is intended for 2 guests, serving up 3-4 cups of coffee from each press, so don't worry about having enough for seconds. If you don't finish the coffee during your table service breakfast, your server will bring you a travel cup to take your drink into the parks! If piping hot coffee isn't your thing in humid Florida, you can request a café latte or mocha be served over ice! 
Bonus
: You can purchase the coffee beans at Kona Café to bring home and enjoy. The Café will sell the 100% Kona Coffee beans or a Kona blend (at a more reasonable price).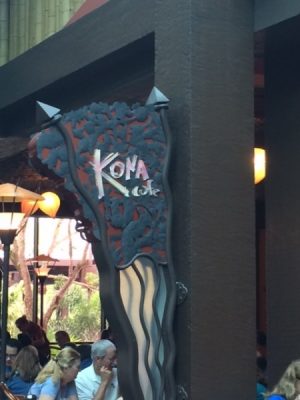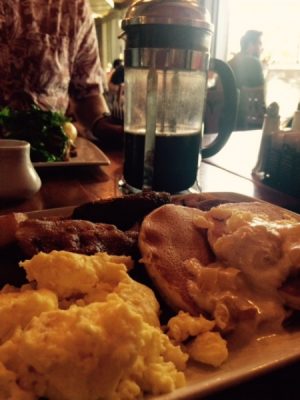 2. Tangierine Café
The Tangierine Café, found right at the entrance of the Morocco Pavilion in Epcot, is home to many of my favorite Disney foods! From falafel to the shawarma platters to baklava, this counter service spot serves up flavorful, unique theme park eats. Often overlooked, the Moorish Coffee is an absolute must for espresso fanatics! Head to the back of the dining area and you'll find the
coffee and pastry counter
. Cappuccinos, lattes, and other beverages are available here, but you should look no further than the Moorish Coffee. This espresso beverages is flavored with nutmeg and cinnamon, creating a creamy, delicious caffeinated treat (that happens to pair nicely with baklava, if you're looking for something extra special!). One of my favorite flavor combinations, I've taken to adding a dash of nutmeg and cinnamon to my espressos at home, though nothing beats sipping one of these in Epcot!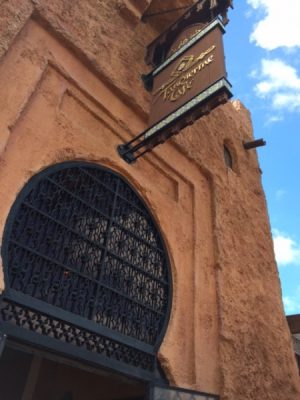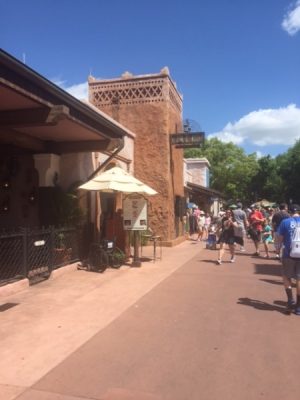 3. Joffrey's Coffee and Tea Kiosks
As you're probably aware, Walt Disney World ditched Nescafe in favor of
Joffrey's Coffee and Tea Co.
Joffrey's strives to bring you the best coffee beans on earth, and they do not disappoint. Joffrey's serves up only 100% specialty grade Arabica coffee beans, roasting the beans in small batches to ensure perfection. In fact, Joffrey's has created a host of unique coffee blends specific to different Walt Disney World, Disneyland, and Disney Cruise Line locations. If you're in a rush (who isn't in a rush at some point during a Disney vacation?), Joffrey's has kiosks located throughout the parks and Disney Springs to fuel your travels. Locations include Pixar Place at Hollywood Studios, Royal Anandapur Tea Company (my number one spot if you're a tea lover!) at Animal Kingdom, throughout the World Showcase at Epcot, and even at the Transportation and Ticket Center (TTC), just to name a few. Their coffee and tea is always delicious! 
Bonus
: You can purchase Joffrey's coffees and teas on their website; they have park specific blends to take you back to Disney every morning!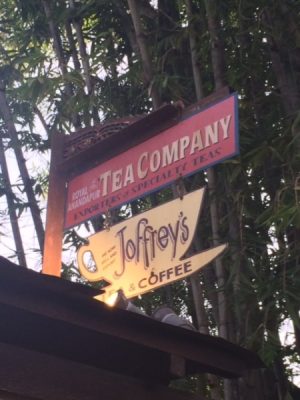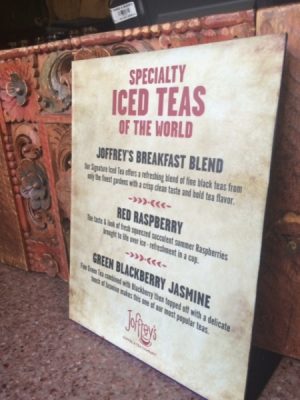 4. Starbucks 
You didn't think I'd get through the list without mentioning
Starbucks
, did you? We all know Starbucks coffee; delicious blended espresso beverages, cold brew, and pike place among the best sellers. The fairly recent appearance of Starbucks in Walt Disney World parks brings traditional Starbucks beverages to the parks, served up in cups with just a touch of Disney Magic. You'll be able to get your favorite drink at the Disney locations, as the complete menu is available inside the parks. Your grande nonfat iced latte with an extra shot of espresso will taste just as it does from home, so for those with particular coffee needs, you are in luck! You can find a Starbucks location at each of the 4 parks, and 2 in Disney Springs.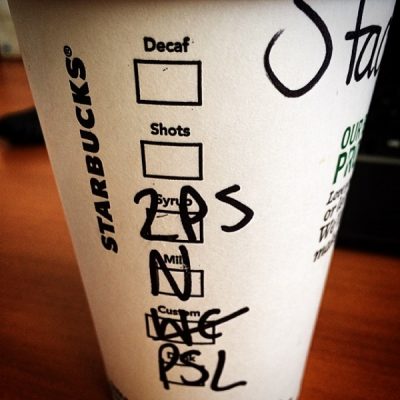 5. Sprinkles 
Sprinkles
cupcakes have finally made their way to Disney Springs, and I couldn't be happier. Being a cupcake lover, this is one of my favorite spots for a delicious treat (try the salty caramel cupcake, you'll love it!). Surprisingly, the sweets aren't the only great option at Sprinkles. Grab an Americano (espresso with water), a latte, or a signature red velvet mocha! The espresso is smooth and delicious here. Plus, there's really nothing better than a cupcake and a latte!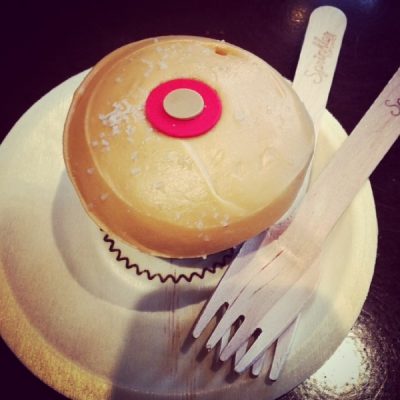 Summary
As you can see, Walt Disney World offers quite a few fantastic options to help you get your caffeine fix. From 100% Kona coffee at the Kona Cafe to a quick cup of Joffrey's at the Transportation and Ticket Center (TTC), your beverage needs will be met!
Where is your favorite place to grab a cup of joe at Walt Disney World? Share in the comments. 
Incoming search terms:
https://www themouseforless com/blog_world/best-spots-get-caffeine-fix-walt-disney-world/