This post may contains affiliate links for your convenience. If you make a purchase after clicking a link we may earn a small commission but it won't cost you a penny more! Read our full disclosure policy here.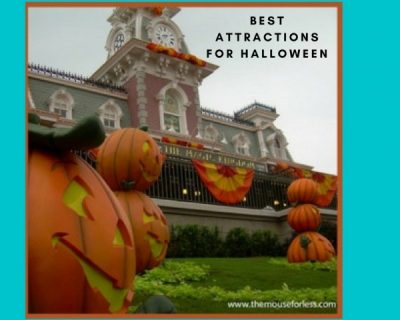 Halloween is fast approaching, and the Disney parks are getting into the spooky spirit! All around Walt Disney World, pumpkin flavors waft from bakeries, fall colors decorate store windows, and Disney villains are twirling their mustaches, getting ready for mischief.
If you're lucky enough to be heading to The Most Magical Place on Earth during this frightfully fun season, here are my choices for the top 5 experiences at Walt Disney World to get you in the Halloween mood!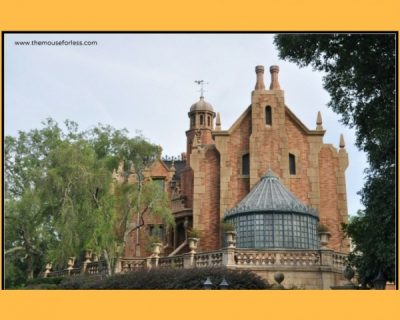 I mean, this one is a no-brainer, right? Year round, in the heart of the Magic Kingdom. the Mansion invites you to join its 999 happy haunts and ride a Doom Buggy through their home. From the bat wallpaper to the terrified dog in the graveyard, from the creaky doors opening of their own accord to Madame Leota's frightening incantations, this ride simply screams Halloween. And if you find yourself humming Grim Grinning Ghosts long after you exit this ride, take a moment to think of X Atencio, the legendary Imagineer who wrote the lyrics to this classic, and whom we lost on September 10, 2017.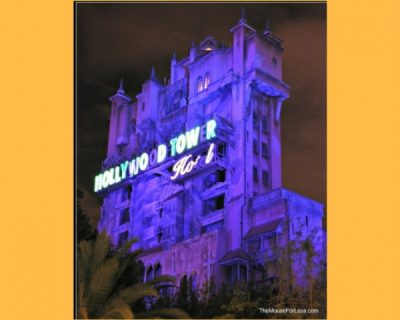 If you want to be scared silly, you'll probably want to head straight for an attraction that has the word "Terror" in its name! This Disney's Hollywood Studios ride, which climaxes in a elevator drop, is not for those who prefer their stomachs to remain in their abdominal cavity. It is, however, a must for thrill seekers who wish to enter a zone not only of sight and sound, but of the mind. Attention to detail is magnificent, especially in the queue area of the once glamorous Hollywood Hotel which has fallen into disrepair.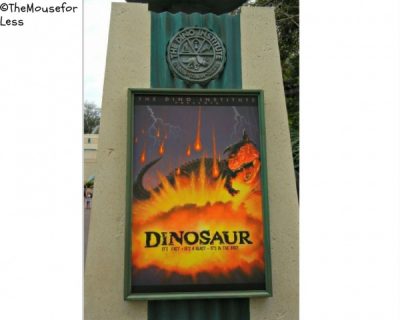 A dark and intense ride in Disney's Animal Kingdom, Dinosaur puts guests in a time machine and, later, in the sights of a hungry and angry (well, I never asked him how he was feeling, but he sure as heck LOOKS angry) Carnataurus. Of course, you're not here strictly to be scared: you're supposed to be saving an Iguanodaun from a meteor strike and brining him back to the present for study. But you might be worried about your own extinction every time the Carnataurus shows up.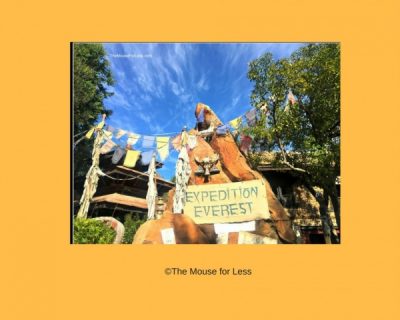 If you're in Animal Kingdom and managed to escape from the Carnataurus, you might want to pit yourself against the Yeti! Expedition Everest is a thrilling roller coaster with an exceptionally smooth ride and some cool special effects. Along the way, you'll find part of the track has been ripped apart by the Yeti, who is not happy that theme park guests have dared to travel on his forbidden mountain.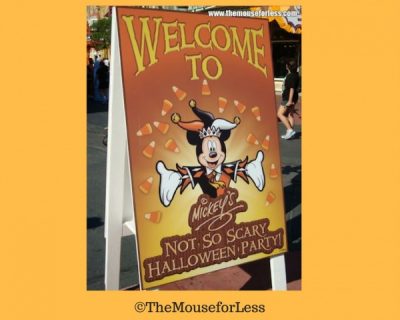 The Party isn't an attraction, but a special ticketed event that is held on certain nights in the Magic Kingdom. Guests of all ages can arrive in costume, trick or treat at multiple candy stations throughout the park, enjoy a special parade, fireworks, and meet and greets with characters you don't usually see in the parks. For some guests, this is the ultimate Disney Halloween splurge!
What are you your favorite Halloween attractions at Walt Disney World? Share them in the comments.
Did you like this article? Make sure to share it with your friends! Check below for easy ways to share!