This post may contains affiliate links for your convenience. If you make a purchase after clicking a link we may earn a small commission but it won't cost you a penny more! Read our full disclosure policy here.
Summer is here! As families make their way to Walt Disney World for summer vacations, many guests will be looking for ways to keep cool. One of the best ways to beat the heat is to visit one of Disney's water parks!
Walt Disney World offers guests two water park experiences: Typhoon Lagoon and Blizzard Beach. In true Disney fashion, each park is carefully and uniquely themed. Both feature water slides, a wave pool, a lazy river, family raft rides, and a splash area for the younger guests.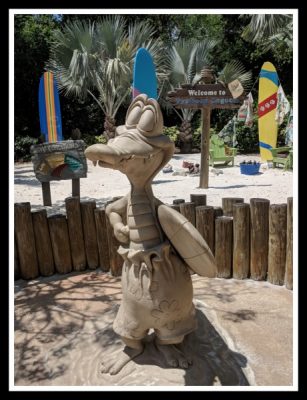 Typhoon Lagoon
There's something for everyone at Typhoon Lagoon! Whether you are looking for body slides (no raft) or tube slides, you'll find both here.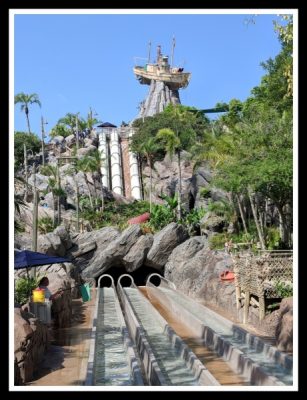 One of the park's most exciting attractions is the Crush N' Gusher water coaster. Wondering what a water coaster is exactly? Well, while most water slides simply propel riders toward the bottom, the Crush N' Gusher is equipped with powerful jets that not only send guests speeding downhill, but uphill too. Just like a roller coaster! Three different raft rides await guests who are wiling to take on this attraction. Which one will you choose?
Miss Adventure Falls, one of Typhoon Lagoon's newest slides, is a ride that the family can enjoy together. The most daring water park guests can tackle Humunga Kowabunga, a 5-story drop in the dark, while the little ones will love splashing around in Ketchakiddee Creek. When you are ready for a break, grab a tube and float around the lazy river or catch a wave (a really, really big wave) in the Surf Pool.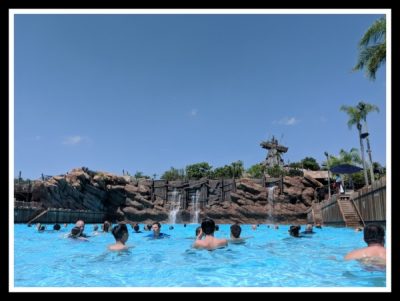 All that sliding and swimming can really work up a guest's appetite, but fear not, you will find plenty of lunch, snack, and drink options at Typhoon Lagoon. If you are looking for a yummy snack, here's my personal recommendation: grab an order of mini donuts and splurge for one of the delicious dipping sauces. So yummy!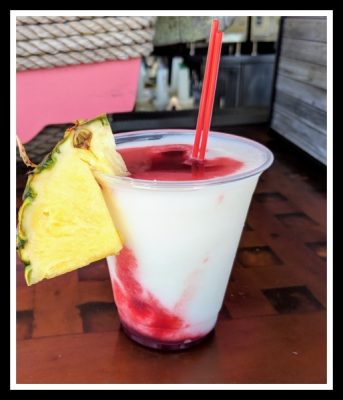 Blizzard Beach
What would happen if you built a ski resort in central Florida? It would melt, of course! So, there you have the story behind Blizzard Beach. The ski slopes have melted and become water slides. Now guests have the opportunity to enjoy this "winter" ski resort all summer long!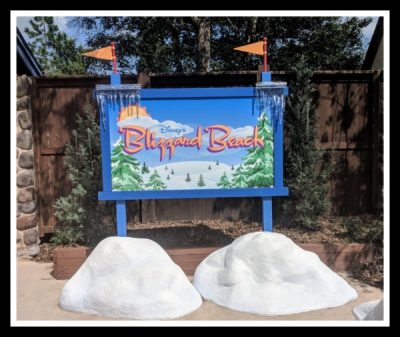 At Blizzard Beach, you can race your friends and family down the Toboggan Racer slides or the Downhill Dipper. Relax in the Cross Country Creek lazy river and let the kids play in Tike's Peak. Take the chairlift up to the top where you will find some of the more thrilling slides and an amazing view of the Disney property. If you thought Humunga Kowabunga at Typhoon Lagoon was big, wait until you slide down the 120-foot slope of Summit Plummet!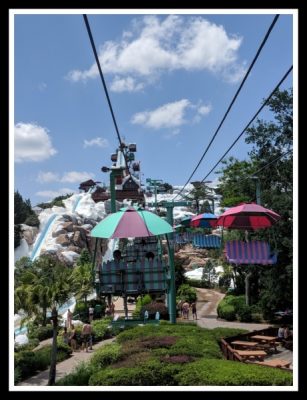 Like Typhoon Lagoon, you will have no trouble finding something to eat or drink at Blizzard Beach. Those donuts I mentioned earlier? They are available here too!
Quick tips for checking out the water parks this summer
Wear sunscreen and re-apply often. The Florida sun can be brutal. Do not make the mistake of going out unprotected, even on an overcast day!
Choose your swimwear wisely, especially if you plan to experience some of the more "wild" slides. You don't want to make it to the bottom of the slide before your bathing suit does!
Lockers are available at both water parks, but if you want to keep your phone with you, you will want to invest in a waterproof phone case. One with a neck or wrist strap can be very helpful. Make sure to test it out prior to bringing it to the park.
Get there when the park opens and hit the most popular slides first to avoid longer lines in the afternoon.
Check park hours and special events to plan ahead. On select nights in the summer, H2O Glow Nights will be happening at Typhoon Lagoon and guests will have the opportunity to visit at night. A separate ticket is required for the event. Even if you plan to visit during the day, check park hours before you go as the nighttime event may affect the closing time.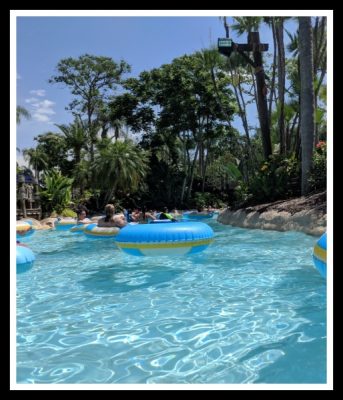 Visiting Typhoon Lagoon or Blizzard Beach is the perfect way to cool off on your summer Disney trip. Both parks offer guests fun in the sun with a little bit of Disney magic mixed in. If I had to pick a favorite water park, I am not sure that I could. I love them both and I hope that you will too!
Have you had the chance to enjoy some fun in the sun at one of the Walt Disney World water parks – Typhoon Lagoon or Blizzard Beach? Let us know what you liked most about your visit in the comments or on Facebook or Twitter.
Did you like this article? Make sure to share it with your friends! Check below for easy ways to share!