This post may contains affiliate links for your convenience. If you make a purchase after clicking a link we may earn a small commission but it won't cost you a penny more! Read our full disclosure policy here.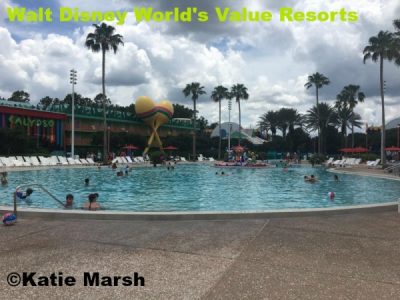 One of the pools at All-Star Music
Walt Disney World's Value resorts are a great options for families who might, on first glance, think they have to stay off property if they are on a budget. The Values offer larger than life theming, a food court , pizza delivery, fun pools, an arcade, a gift shop, plus all the benefits of staying on property, such as an earlier date to make dining reservations and FastPass + choices, Magical Express, and complimentary transportation around Walt Disney World.
Standard rooms in the Value resorts average about 260 square feet and feature 2 double sized beds. You can request a playpen-style crib for a child under 3 as well. A few of the Values have larger family suites, which I will describe under each specific resort.
Once you've decided that this price category is right for you, it's time to determine which one would be the best fit for your family. Here is a basic overview of each of the Value Resorts: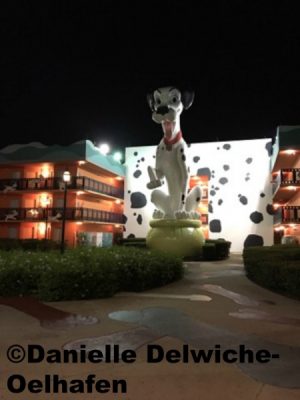 This resort features guest rooms in buildings themed after classic Disney movies: Fantasia, Toy Story, 101 Dalmations, The Love Bug and The Mighty Ducks. One of the pools is themed like a hockey rink to complement The Mighty Ducks theming, and the other is themed after Fantasia. The Fantasia pool includes a splash zone for young children.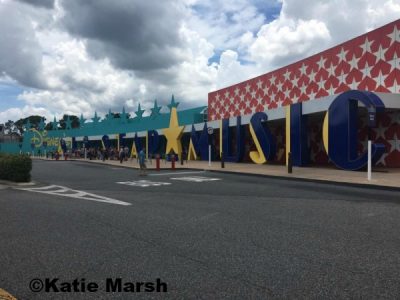 This resort features guest rooms in buildings themed after different musical styles: Calypso, Jazz, Rock 'n' Rock, Country, and Broadway. In addition to standard rooms that sleep 4 (plus a small child under 3), All-Star Music features Family Suites. These suites measure 520 square feet and can sleep up to six (plus a small child under age 3). A master bedroom includes a queen sized bed, while the family room includes a full sized pull out sofa, an ottoman which converts into a twin sized bed, and a chair that converts to a twin-sized bed.
One pool is shaped like a guitar, the other, like a grand piano. There is also a children's play area onsite.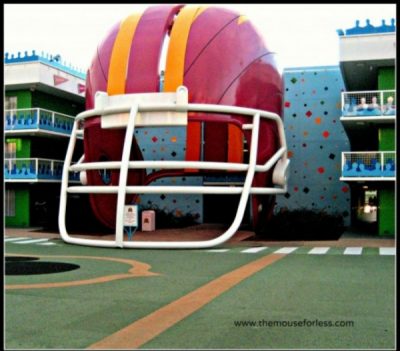 This resort features guest rooms in buildings themed after different sports: surfing, football, tennis, baseball, and basketball. One pool complements the Surf's Up building, while the other is shaped like a baseball diamond.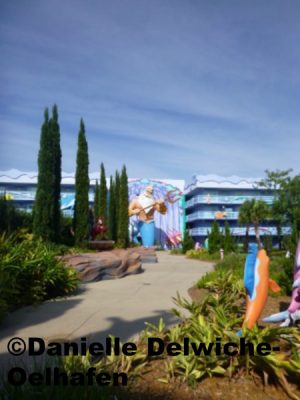 The newest Value resort to hit the World, the Art of Animation resort features standard sized guest rooms in its Little Mermaid building. In the remaining buildings, themed after The Lion King, Finding Nemo, and Cars, you will find Family Suites.
Family Suites are 565 square feet and include two separate bathrooms, a master bedroom with a queen sized bed, a living area with a double sized sleeper sofa, and – get this – a dining table located near the kitchenette which converts to a double bed!
There are three pools here – the large Big Blue Pool in the Finding Nemo section, the smaller Flippin' Fins pool in the Little Mermaid section, and the Cozy Cone pool in the Cars section.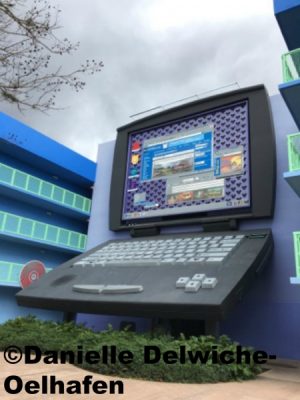 This resort features guest rooms in buildings themed to the latter half of the twentieth century: the 50's, 60's, 70's, 80's and 90's. There are three pools: a bowling themed pool in the 50's area, a hippie-themed flower shaped pool in the 60's area, and a computer monitor shaped pool in the 90's area.
Hopefully this guide has given you a good idea about the theming, rooms, and amenities at the different Value Resorts! Now the only question is – which one will you choose?
Which Disney Value Resort is your favorite and why? Share in the comments section!
Did you like this article? Make sure to share it with your friends! Check below for easy ways to share!