This post may contains affiliate links for your convenience. If you make a purchase after clicking a link we may earn a small commission but it won't cost you a penny more! Read our full disclosure policy here.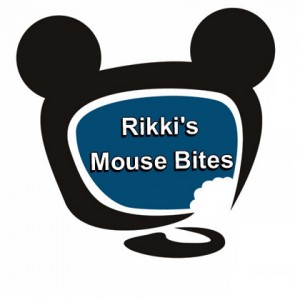 Walt Disney World News
Coming this fall, Guests will soon be able to experience a brand new multi-sensory Disney adventure, immersing Guests in the worlds of the internet and online gaming with Wreck-It Ralph and Vanellope, with Ralph Breaks VR! To create Ralph Breaks VR, The Walt Disney Company and ILMxLAB are again collaborating with the team at The VOID. This appears to be the first of several new collaborations with The VOID coming soon.  This is the first of five new experiences being developed based on material from Walt Disney Animation Studios and Marvel Studios. There is currently no word on where the Ralph Breaks VR will be located, nor do we know exactly when it will open.
For a limited time, beginning October 5, guests visiting Disney's Hollywood Studios will be able to preview 12 minutes from Disney's dazzling new fantasy adventure "The Nutcracker and the Four Realms" in Walt Disney Presents.
The Star Lord and Groot meet and greet at Disney's Hollywood Studios will be ending this month. The meet and greet took place in the "Walt Disney presents' attraction and its final day of operation will be on September 29.
Guests will soon be able to partake in the Rose & Crown Pub & Dining Room Tea Experience. During this meal, you'll be able to sip on Twinings tea, as well as enjoy scones and sandwiches. You'll also get to learn tea brewing tips by learning the difference between blends and the secret to making that perfect cup of tea. The tea takes place at 9:45 a.m. at Rose & Crown on Fridays, Saturdays and Sundays in the United Kingdom Pavilion at Epcot and costs $30 per person.
Guests visiting Epcot's Festival Center through October 15 will be be able to enjoy the new "Monday Night Football Tailgate Party." This special event is open to Guests of all ages (booked on a first come first serve basis) and will be held on Monday nights from 4:30 p.m. until 5:15 p.m. Sign up for this event is at the Festival Center Information Desk. Guests will sample three food and beverage pairings based on the teams playing in the game that evening, and non-alcoholic beverages will be offered to children who attend the event.
Disney's Minnie Van Service has moved to distance-based pricing. Previously, Guests would be able to travel to and from any location at Walt Disney World for $25 per trip per vehicle. Guests will continue to use the Lyft app to make reservations.  The Disney ride service will also soon expand to hotels outside of the Disney operated locations, and will include Bonnet Creek, Flamingo Crossing and Hotel Plaza Blvd hotels.