This post may contains affiliate links for your convenience. If you make a purchase after clicking a link we may earn a small commission but it won't cost you a penny more! Read our full disclosure policy here.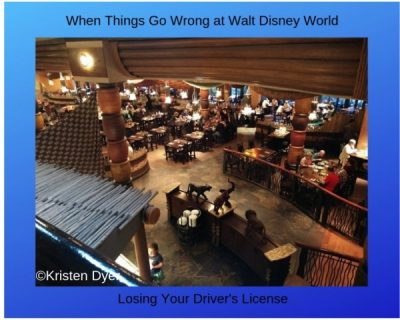 Boma, at Animal Kingdom Lodge, where I first realized I had lost my license
Walt Disney World may be the Most Magical Place on Earth, but that doesn't mean that when you're there, you're immune from bad things happening. I experienced this first hand, years ago, when I lost my driver's license there.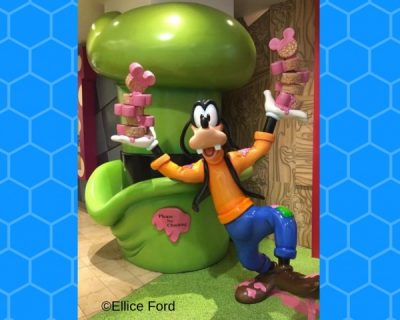 Orlando International Airport, where I would have to board a flight without my license
This was before the days of MagicBands, when guests were still issued Key to the World cards. Every day before we went into the parks, I would slip my card plus my license into my pocket. And for most of the trip, everything was uneventful.
But one evening, after a fun day at Disney's Animal Kingdom, my family and I were having dinner at Boma. It was time to pay the check, and I reached into my pocket to retrieve my card, so that I could use credits from the Disney Dining Plan to pay for our meal. That's when I realized that neither my card nor my wallet was in my pocket.
The first thing I did was retrace my steps. I had used the restroom in the Animal Kingdom Lodge lobby, so I checked there as well as throughout Boma. Since I didn't find anything, I went to the front desk of the Lodge and told a Cast Member what happened.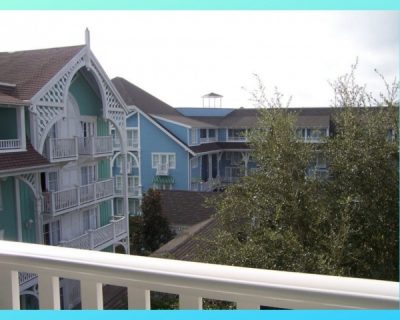 The Beach Club Villas, where we were staying
The first thing the Cast Member did was cancel my Key to the World card, since she was concerned that it could be used to charge purchases back to my hotel room at the Beach Club Villas. (It turned out that never happened. Whatever wound up happening to my card, it was not used fraudulently.)
We then headed back to the Beach Club Villas, which was more difficult than we anticipated. The easiest way to travel from the Lodge to the Villas would be to take the bus to Epcot, and use our Park Hopper passes to go through the main entrance of Epcot to International Gateway. From there, it's a short walk to the Beach Club Villas.
However, without my card, there was no way to get into the park. We had to take a bus to Hollywood Studios, and then walked from there to the Villas. Once we arrived there, I got my new Key to the World card from the front desk, and was told to call central Lost and Found in the morning.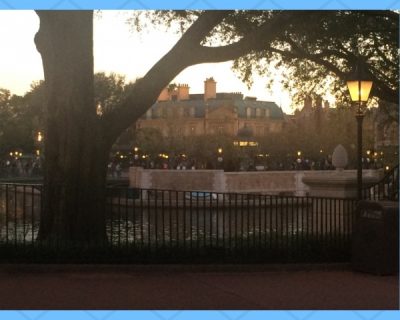 I walked through the International Gateway to get to Epcot
I did call Lost and Found in the morning, but wound up being on hold for about a half hour with no one ever picking up. So I decided to enter Epcot from the International Gateway entrance, go to the front of the park, exit, and take the monorail to the Transportation and Ticket Center, where Lost and Found is located.
I was dismayed to find out that my driver's license was not at Lost and Found. I returned to the Villas, dejected and not knowing what to do. I had to board a plane to fly home to Los Angeles, and now I didn't have my license!
I stopped again at the front desk to ask for help. The Cast Member here was very helpful. He instructed me to go to the business center at the nearby Yacht Club, use a computer there and fill out a police report online. I did this, and then printed it out. The Cast Member also advised me to bring this report to the airport with me and show any other photo ID I might have so that I could board the plane.
On departure day, I did exactly that. Because I didn't have my driver's license, I wasn't able to do Airline Check In, but instead had to check in at the airport. The airport personnel looked at my police report carefully and then asked if I had any other photo ID.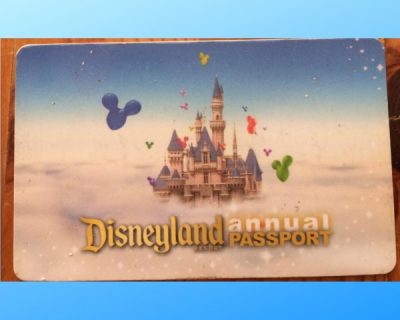 Disneyland to the rescue!
I showed him my Disneyland Southern California Select Annual Passport, which has a photo of me on the back.
I boarded my flight with no problem.
The bottom line? Even if something goes wrong at Walt Disney World, don't panic. Ask a Cast Member for help. I was not the first person to lose their driver's license at Walt Disney World, and I'm sure I won't be the last. The Cast Member was able to help me take care of everything.
Have you ever lost something important like your driver's license? What tips do you have? Let us know in the comments below or on Facebook or Twitter!
Did you like this article? Make sure to share it with your friends! Check below for easy ways to share!
Want to visit the Walt Disney World Resort? Contact The Magic for Less Travel for more information and a free, no-obligation quote.

Incoming search terms:
https://www themouseforless com/blog_world/walt-disney-world-losing-drivers-license/