This post may contains affiliate links for your convenience. If you make a purchase after clicking a link we may earn a small commission but it won't cost you a penny more! Read our full disclosure policy here.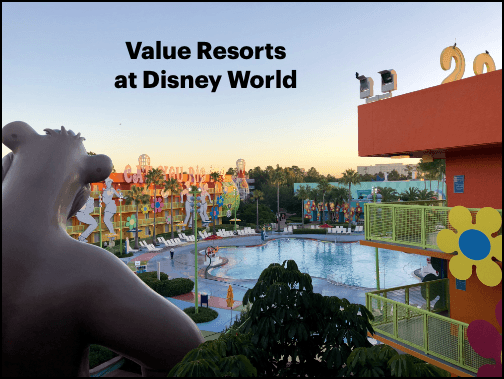 So, you're planning a visit to Disney World and you've decided to stay on-site at a Disney-owned resort! Great idea! For the budget-minded among us I wanted to do a little compare-and-contrast to each of the Value resort options. There's 6 to choose from! Let's start cheapest and work up. I'll quote 2020 pricing below.
Value Option #1: Fort Wilderness Campsites
 (Editor's Note: Technically, while value in price, Fort Wilderness is listed at a Moderate Resort.) 
The #1 cheapest place to stay on Walt Disney World property is in your own tent/trailer on the campgrounds at Fort Wilderness. These lots go anywhere from $84 to $165 a night depending on dates. You'll get your own campsite (options for hookups are available), and lovely comfort stations for washrooms and showers. I am not a camping person… but if I were ever to camp, I bet Disney does it well! You'll get all the same benefits as other on-site guests (magic bands, early FastPass booking, etc). If you do some of your own food prep, you'll save lots of money as well on food.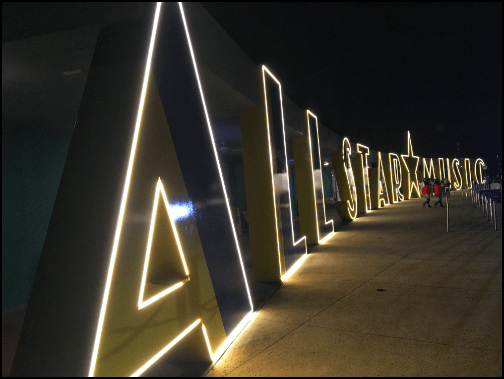 Value Option #2: All-Star Resorts
These are the cheapest hotel rooms on Walt Disney World property, ranging from $112 to $241 a night depending on dates. There are 3 in this resort complex: All Star Movies, All Star Music, and All Star Sports. All are very similar and offer 2 pools, rooms with 1 or 2 beds, and a food court. All Star Music also has family suites available that can sleep larger families. My favourite of the 3 is All Star Movies. It "feels" a little more Disney themed, and is also the first undergoing refurbishments, swapping out carpet and double beds for laminate flooring and queen beds. The refurbs have mixed reviews but personally I am a huge fan of clean, minimalist design, and I absolutely love the new look! The other All Stars will eventually get the same treatment. In lower crowd times, the 3 All Stars may share one bus service, so this will increase transportation times.
Value Option #3: Pop Century
My favourite of the Value Resorts, rooms at Pop range from $154 to $304 a night depending on dates. The price jump from All Stars is in large part due to do the new Disney Skyliner transportation that services this resort. The resort is larger than each of the All Stars, and has 3 pools instead of 2. The food court and shopping is also nicer in my opinion. And you have your own bus service. The rooms are all refurbished and are lovely (almost identical to All Star Movies). Each part of the resort is themed to a different decade from 1950s to 1990s. Wondering where the first half of the century is? They never finished it… and then they turned it into our final value resort option.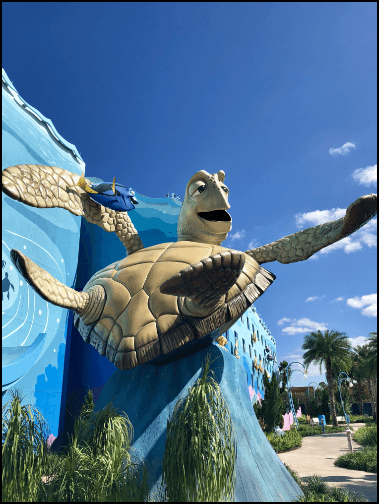 Value Option 4: Art of Animation
Art of Animation is the newest Value Resort and features mostly family suites that can sleep 6. They range from $428 to $771 a night. In addition to beds there are also 2 full washrooms and a kitchenette. A small section in the back of the resort have regular hotel rooms, themed to The Little Mermaid, that range from $180 to $330 a night and are similarly appointed to the All Star rooms (pre-refurbishment). This resort is pretty pricey for "value", but you can get way more people in those suites. It also has access to the Disney Skyliner, and has one of the best pools on property (Nemo & friends talk underwater. And there's music). It also has one of the best food courts on property, insanely awesome Disney theming, a free art class, and it's own dedicated buses. Each part of the resort is themed to a Disney animated film: The Little Mermaid, Cars, Finding Nemo, and The Lion King. It's Disney immersion at its finest, and is worth a walk over the bridge to visit if you're staying at Pop (or riding the Skyliner for fun).
And that about wraps the value options for Disney hotels! As you can see, the price varies considerably depending on when you're travelling. Are you flexible? You can check out seasonal pricing here to find the most inexpensive time to travel.
Have you stayed at a value resort before? Which is your favourite? Let us know! Share your thoughts in the comments or on Facebook or Twitter!
Did you like this article? Make sure to share it with your friends! Check below for easy ways to share!
Want to visit the Walt Disney World Resort? Contact The Magic for Less Travel for more information and a free, no-obligation quote.