This post may contains affiliate links for your convenience. If you make a purchase after clicking a link we may earn a small commission but it won't cost you a penny more! Read our full disclosure policy here.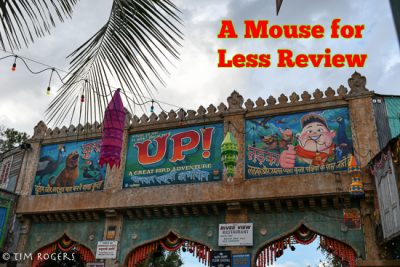 One of the great things about going to Walt Disney World, is that no matter how many times you go you can always find something new. During our trip this past December, we tried to find as many new experiences as we could. Some of those were big and splashy, but others were a little understated and under the radar, and yet, still wonderful.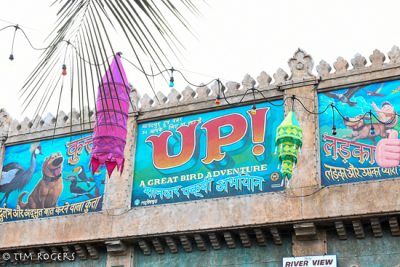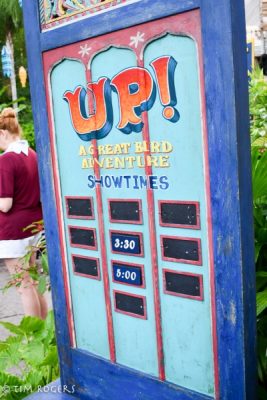 Since this trip took place during the holidays, we wanted to experience every holiday celebration we could, and were excited that one of those was a new celebration of Diwali at Disney's Animal Kingdom. This celebration also centered on the newly re-worked, "Up! A Great Bird Adventure" show. To complete a trifecta of newness, we also used a FastPass+ on this show.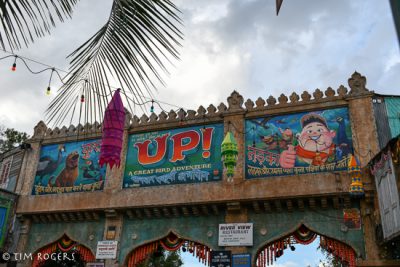 As you walked up to the theater, the Diwali touches were evident with hanging lanterns around the area. At the entrance itself, FastPass+ holders were separated to the right and everyone else went to the left. Because of this, we were able to get very close seats without having to arrive very early at all. But fair warning, for some people very close seats to the the birds might not be a positive.
Before the show itself, as one of the Cast Members was getting the stage ready there was a little skit with a rooster. It's cute, and a little extra something for those who come early.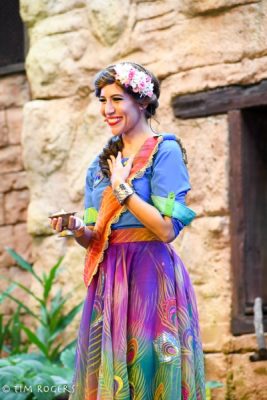 For the show itself, the basic structure is the same as the old "Flights of Wonder" if you ever saw that. You have a host, a rotating array of Cast Members bringing out interesting birds, and some comic relief sidekicks. Before, that was another kind of random Cast Member, but now it is Dug and Russell from Up.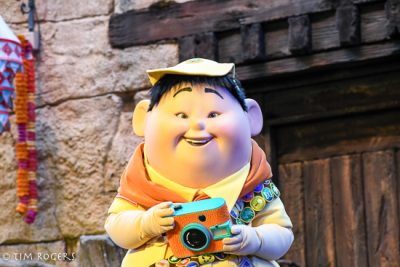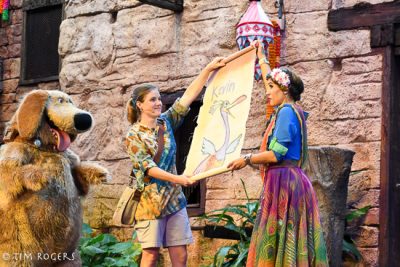 To me, this makes a lot more sense and is only a positive for the show. Instead of a random sidekick, you have a direct tie in to the Wilderness Explorers program that is used throughout the park, and characters that many guests will already know. On top of that, the focus is still on the birds themselves and the knowledgeable cast members who work with them.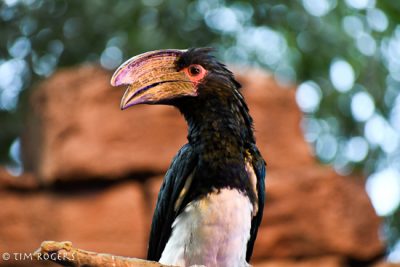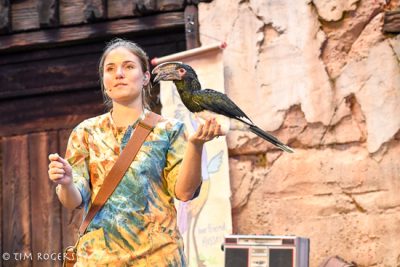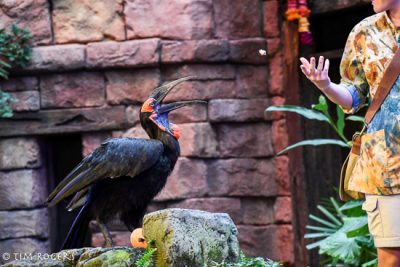 For the birds, if you are into wildlife at all this is a really cool show. They feature exotic, and not so exotic animals that get to show off a little bit. As I mentioned before, if you are in the front or on the aisle you will probably get very up close and personal with a bird at some point, so if you aren't really into that, I would sit closer to the middle of a section near the back.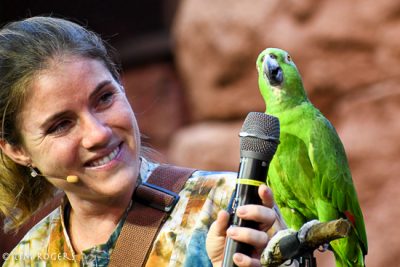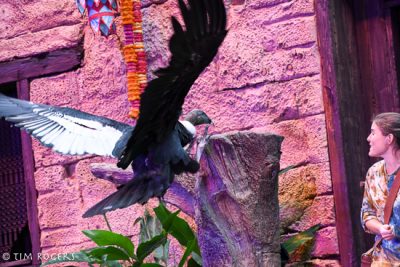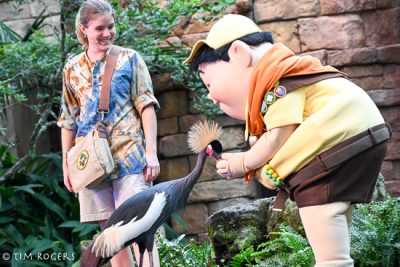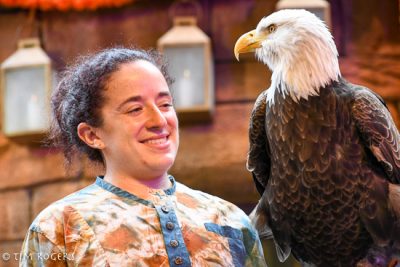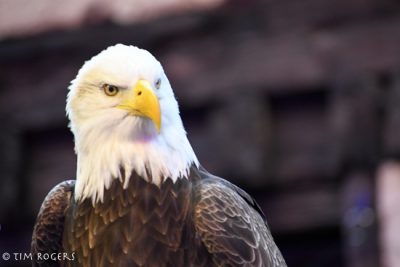 During the show itself, the Diwali portion was actually pretty short, so I don't think it would really change the show if you go a different time of year. However, if you do go during the holidays and they celebrate this again, make sure you head back at night and see the lanterns lit up. It really is beautiful.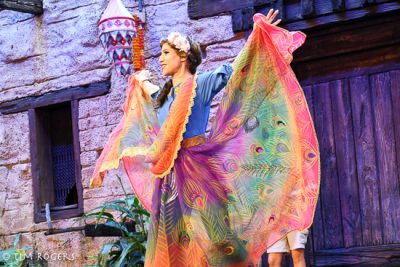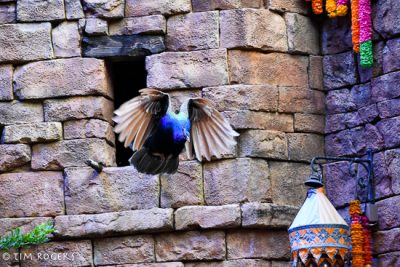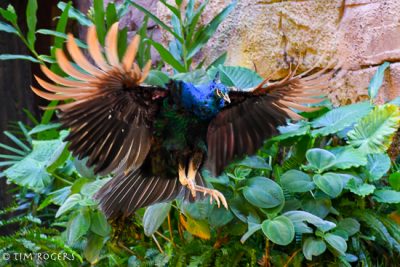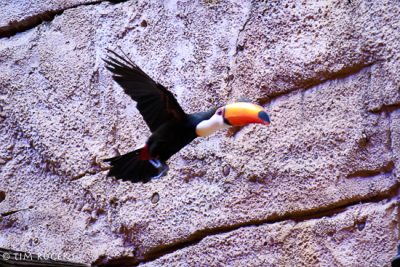 As a whole, I was very happy with every "new" aspect of this for our trip – the FastPass+ gave us a great seat, the addition of Dug and Russell was fun, and the holiday touches were nice. So if you have never seen an Animal Kingdom bird show, or even if you have, head over to Up! A Great Bird Adventure and enjoy the show!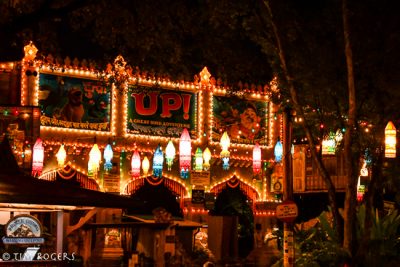 Have you caught this new show yet? Share what you enjoy about it in the comments below or on Facebook or Twitter!
Did you like this article? Make sure to share it with your friends! Check below for easy ways to share!
Want to visit the Walt Disney World Resort? Contact The Magic for Less Travel for more information and a free, no-obligation quote.