This post may contains affiliate links for your convenience. If you make a purchase after clicking a link we may earn a small commission but it won't cost you a penny more! Read our full disclosure policy here.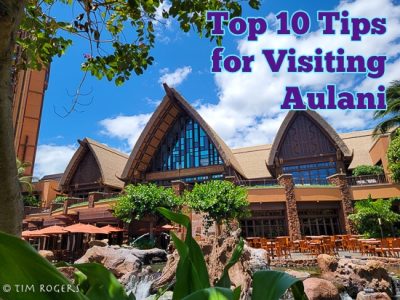 I was lucky enough to recently visit the Aulani Resort in Hawaii, and that experience was both wonderful and enlightening. I wanted to share some of what I learned, and what better way to do that than with a list!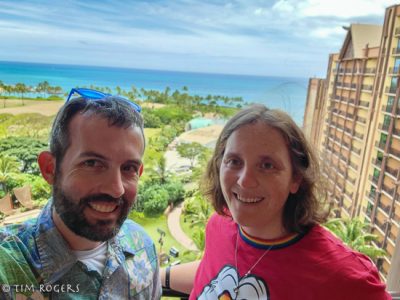 1.) Bring a Swimsuit
This might be obvious, but there are many opportunities to get in the water in Hawaii. Even if you aren't normally a "hang out at the pool" type person (which I would not normally be) you are bound to find something you enjoy between the lazy river, private lagoon, water slides, hot tub, snorkel reef, or any of the other great activities just at Aulani.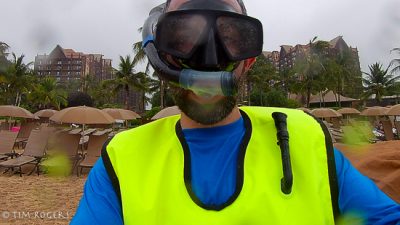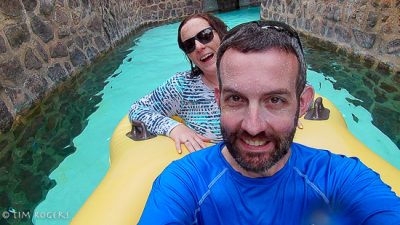 Bonus Tip: To use any of the pools or do any of the activities, you will need to get a wristband from one of the towel stations (called Kawele Korner), and once it is a little later in the afternoon you can get the band for the next day, saving you important time in the morning!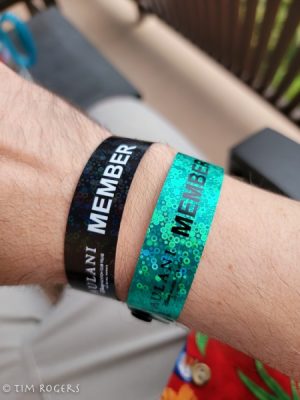 2.) Get the Aulani App
While the resort schedule is available on screens throughout the public areas, having the Aulani app is a great way to keep track of what is going on that day, and also where various locations of the resort are. I started checking out the "Daily Iwa" a bit before my trip so I would have an idea of what types of things were offered on certain days or times.
3.) Take Advantage of the Free Activities
Since you are likely staying at Aulani to enjoy the resort itself, definitely take advantage of the activities that are included with your stay. Some of those, like Ukulele Lessons, might have sign ups in advance but others, like Poolside Stories and movies on the lawn are pretty much open to anyone who wants to participate.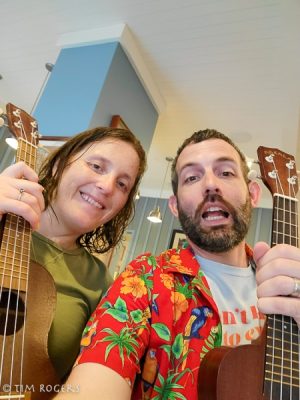 4.) Do Some Paid Activities
The flip side of that is that it can definitely be worth it to do a few of the activities that might have a cost associated with them. We really enjoyed the Ohana Painting Party, where we recreated an artist rendition of part of the Aulani resort, and also the Disney Vacation Member exclusive Mixology class. There are plenty of other options, from family crafts to evening stargazing, so there is bound to be something for everyone.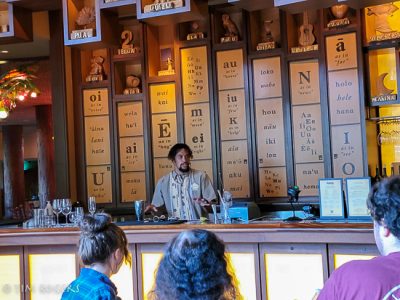 5.) Meet Some Characters
While it is definitely Hawaiian, Aulani is also definitely Disney, so you will have the opportunity to meet some characters. These range from Fab 5 and Friends in resort outfits, to Polynesian connected characters like Moana and Stitch, to Duffy the Disney Bear and all his friends. The character schedule for the day will be added sometime in the morning and they usually come out in 20-30 minute segments throughout the day. Since I am someone who does meet a lot of characters at the theme parks, I thought it would be fun to meet some here, especially the rarer ones, but compared to many of the character greetings in Walt Disney World, these were super short waits.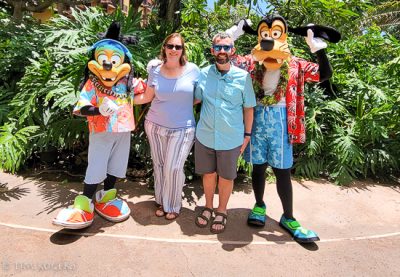 6.) Get a Resort Mug
Like with many other Disney resorts, Aulani has a refillable mug you can use at numerous Coke Freestyle machines throughout the hotel. One thing to note is that the main location for these is at the quick service restaurant (Ulu Café) but there are also locations by The Lava Shack and on the path behind Ama Ama that were much less busy.
7.) Eat at the Olelo Room
As I mentioned in my review of vegetarian dining at Aulani, the Olelo Room was fantastic and had some of the tastiest and most interesting food we had on our trip. Since it isn't the catch-all quick service or the table service (with character breakfast) some might overlook this location, but it is definitely worth your while. It is open for dinner and has a walk up wait list if it fills up.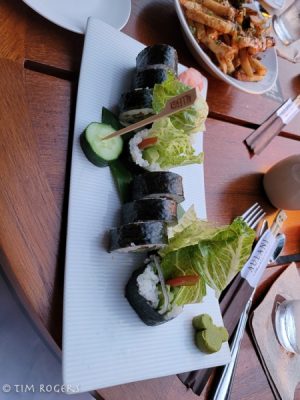 8.) Get Shaved Ice
At least once on your trip, you should get some Hawaiian shaved ice, and hopefully with some tropical flavors and condescended milk. The stand in Aulani is good (and can include Mickey Ears) but, as I will mention below, if you make it to the North Shore, getting shaved ice from Matsumoto's is definitely worth it.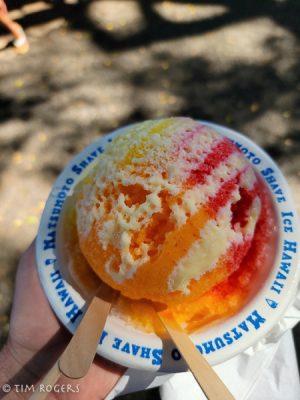 9.) Do the Luau
Luau's are definitely a mainstay of many Hawaiian vacations, and if you are staying at Aulani, I would definitely suggest taking advantage of the on site luau, Ka Wa'a. The service and performance are both great, and not having to worry about driving back to the hotel afterward is incredibly nice.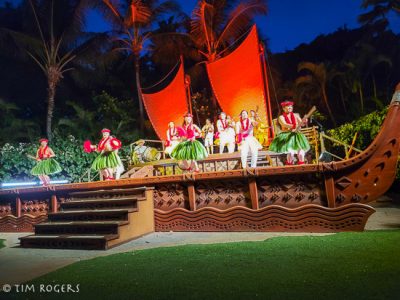 Bonus Tip: If you are a DVC member, you can bring a copy of your receipt for the luau to one the concierge desks and get a special commemorative pin for free!
10.) Get Away from the Resort
So I have hopefully made the case that Aulani is pretty great, and it is, but it is also only a small portion of Oahu. As a mentioned in my dining review, there are some excellent dining options both across the street and in the town next to the resort, but there is so much more. If you have a car, some of these things will be easier, but you can also arrange transportation or guided tours from Aulani. If you like to hike, there are tons of options, including the Pu'u O Hulu or "Pink Pillbox"  which is just down the road from Aulani.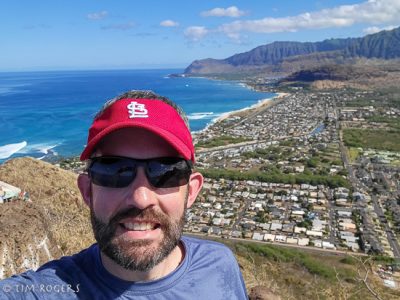 On the edge of the North Shore is the town of Haleiwa, which has some great shopping and dining (including the aforementioned Matsumoto's shaved ice) and also has a nice beachfront which is one of many wonderful places you can see the sunset. Also on the north shore are Waimea Valley and a whole string of beaches, including Laniakea Beach, where you might see a turtle.
This is Olivia.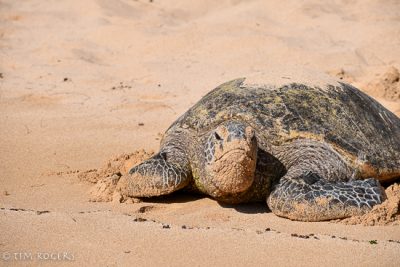 And that is not mentioning Diamond Head, Pearl Harbor, Waikiki, or a whole host of other sites and attractions. Oahu is small enough that you can easily get to any or all of this from there, but we happened to start our trip at a different hotel closer to Honolulu to do a lot of the attractions and activities, and then were able to spend more time relaxing and taking advantage of Aulani while there. Whatever might work best for you.
Overall, Aulani is a great resort with a lot to offer, so if you find yourself going to Oahu, definitely check it out.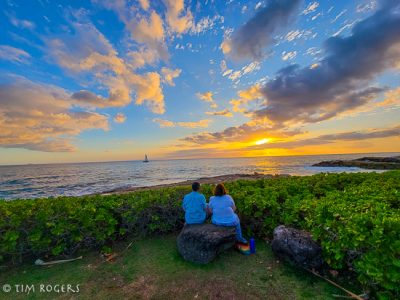 What tips do you have for visiting Aulani? Share your thoughts in the comments or on Facebook or Twitter!
Did you like this article? Make sure to share it with your friends! Check below for easy ways to share!  
Want to visit a Disney Destination? Contact The Magic for Less Travel for more information and a free, no-obligation quote.

Incoming search terms:
https://www themouseforless com/blog_world/top-10-tips-for-visiting-aulani/
tips for staying at aulani