This post may contains affiliate links for your convenience. If you make a purchase after clicking a link we may earn a small commission but it won't cost you a penny more! Read our full disclosure policy here.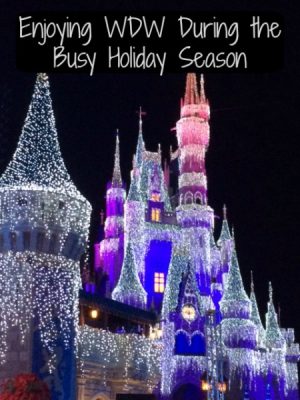 The week between Christmas and New Years is the busiest time of year at Walt Disney World. Crowds pour into the parks each day to celebrate the holidays at the most magical place on earth! I'm one of the people who makes the annual pilgrimage to Disney property during the holidays, and I can tell you from experience, it's not for the faint of heart! Sure, the crowds can get pretty crazy, but there's always plenty to see and do! I like to consider the holiday season my opportunity to revisit some of my forgotten favorite attractions, check out the sights, and enjoy some tasty treats! Here are some of my favorite tips for enjoying the holiday season at Walt Disney World, even when the crowds are crazy!
Plan Ahead for Attractions
If you're at Walt Disney World, odds are, you want to check out some attractions! The lines can get pretty long during Christmas week, but with the right balance of planning ahead and flexibility, you should be able to enjoy some rides! My best advice for planning a holiday Disney trip? Book those
FastPass+
attractions as soon as possible! The moment you are able to schedule, log into My Disney Experience and set up some rides! Even 30 days out, I was able to score FastPass+ for Frozen Ever After, Seven Dwarfs Mine Train, and Big Thunder Mountain (I have to admit, I was pretty shocked at my luck!). Keep checking back if you're not able to find the attractions you want, as some tend to open up closer to your trip. The same goes for dining; plan ahead and scoop up those dining reservations in advance to guarantee a Christmas dinner that leaves everyone smiling!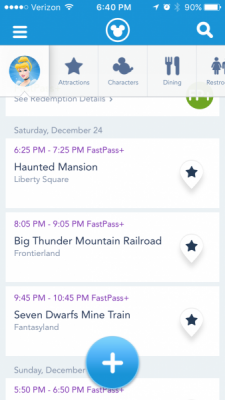 Stay Flexible, and Roll with the Punches
I'm a big proponent of planning ahead, getting those reservations, and having an idea of what my day in the parks is going to look like, when possible. But during the holiday season, the crowds may be larger than you've experienced in the past, and I've found that staying flexible makes my trip a lot more enjoyable. If you were unsuccessful in setting up FastPass+ for a desired attraction, consider heading to the park at rope drop. Arrive 20-30 minutes before the park opens, and walk straight to the attraction in mind when you're through the turnstile. Sure, lots of other guests probably have this idea, too, but you're likely to wait in a much shorter line than if you tried a few hours later.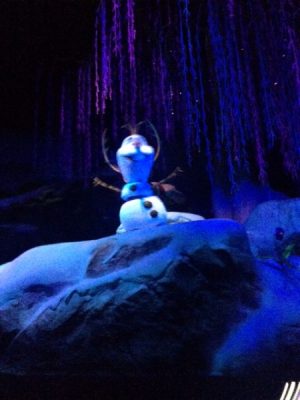 My very favorite thing to do when the lines are long doesn't have anything to do with Anna or Elsa. I love to revisit some of my old favorites on busy park days! Older, less popular attractions will most likely generate shorter lines, and I really love riding some of my forgotten favorites. The Tomorrowland Transit Authority (TTA) is my go-to when parks are packed; this slow moving ride doesn't need to stop to load guests, and is often overlooked! Check out the Carousel of Progress, the Swiss Family Treehouse, The Seas with Nemo and Friends, or Living with the Land on busy days. You just might find a new favorite!
Enjoy Time Outside of the Parks
My very favorite thing to do at Walt Disney World during the holidays isn't an attraction at all. More than anything, I look forward to heading to the
resorts
to check out the different holiday decorations. I know, this sounds bizarre, but trust me here! Each resort takes a unique approach to decorating for Christmas. Gigantic Christmas trees, huge gingerbread works of art, and more bring the holiday spirit to each resort. My very favorite holiday activity is going to the Grand Floridian Resort, taking in the giant Christmas tree and gingerbread house, and sipping on some hot cocoa, while listening to the grand piano in the lobby.
Disney Springs
also brings the holiday spirit; a Christmas tree walking trail showcases uniquely-decorated trees, which is worth a visit! When the parks are crowded, it's easy to get frustrated; I find that taking a trip somewhere outside of the parks is a great way to enjoy the holiday spirit without feeling like you're wandering from line to line.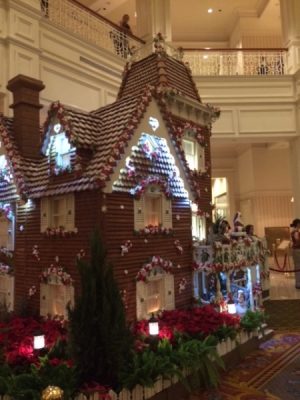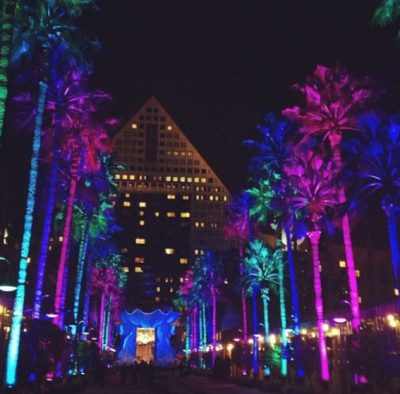 Take in the Special Performances
If you've had enough of waiting in endless lines but still want to get some use out of those park passes, I've got a fun idea for you! Head to the World Showcase in
Epcot
; at each of the 11 nations, performers tell stories about holiday traditions in their home countries. See what Santa looks like in France, or learn about the Chinese New Year in China. Each performer comes out for a short 10-20 minute performance multiple times per day, making it easy to meander from one experience to the next. No lines are necessary; walk up and gather around Santa as he talks about a day in the life!
Grab a Treat and Relax
During the busier days at the parks, I often find myself looking for any opportunity to sit down and relax. There is nothing better than grabbing a holiday treat, finding a spot to sit down, and taking in the sights! Even in it's busiest days, Walt Disney World is a breathtaking place to be. Whether it's a holiday cupcake or Santa Mickey apple in front of Cinderella Castle or a special holiday treat at World Showcase (check out the seasonal Chocolate Pecan Tart if you're looking for something sweet), it's nice to take a moment out of the craziness and just relax.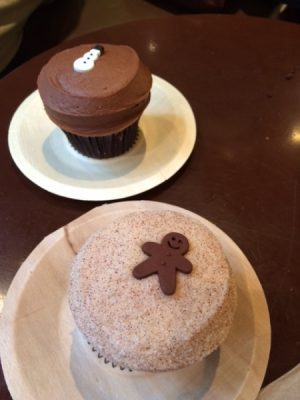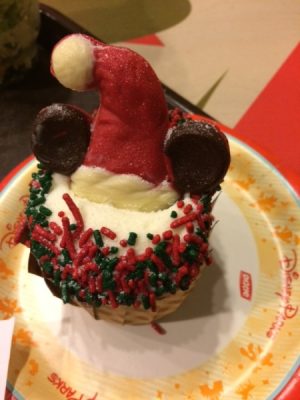 Enjoy the Fireworks from a New Perspective
I love fireworks, and enjoying fireworks during the holidays seems even more magical, to me! What I don't love is the shoulder to shoulder crowds that gather for the fireworks! Of course, the best spot to view Wishes fireworks is on Main Street U.S.A., and the best viewing location for Illuminations is somewhere around the World Showcase, but if you're looking to avoid some of the crowds, consider watching from somewhere else. If you're staying at the Polynesian, Grand Floridian, or Contemporary, head back to your resort and enjoy Wishes from afar. If Epcot is feeling crowded, head out to the Yacht and Beach Club area to view. Get creative within the parks, choosing somewhere less populated to enjoy the show. You may not get the picture perfect view, but if avoiding crowds is your goal, this may help!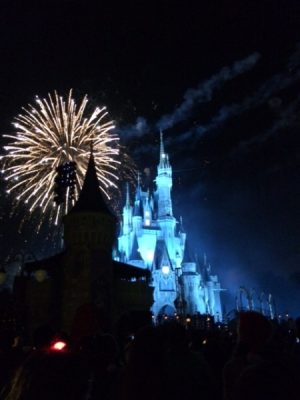 What is your favorite part about spending the holidays at Walt Disney World? Share in the comments!