This post may contains affiliate links for your convenience. If you make a purchase after clicking a link we may earn a small commission but it won't cost you a penny more! Read our full disclosure policy here.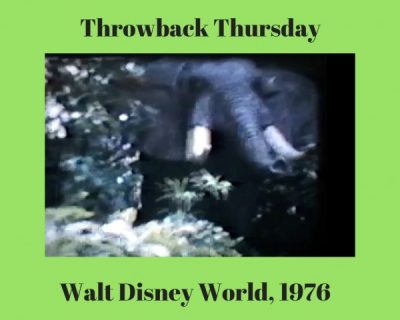 The Jungle Cruise as it was when I first rode it!
This may surprise people who read my blog posts regularly, but my Disney theme park obsession did not begin with Disneyland. Nearly two decades before I ever stepped foot into the Happiest Place on Earth, I first fell in love with Walt Disney World.
The year was 1976 and I was only five years old. My parents both grew up watching the Mickey Mouse Clubhouse and the Disneyland TV show, and were eager to bring their young family to Walt Disney World. There were only a handful of resort hotels and one theme park back then.
We stayed at the Contemporary Resort, in one of the Garden wings. I don't remember much about that trip, but I distinctly remember my parents waking up my sister and me so that we could see the Electrical Water Pageant from our hotel window.
We ate most of our breakfasts at the Terrace Buffeteria and most of our dinners at the Outer Rim. We took the monorail to the Magic Kingdom and also to visit the Polynesian Village Resort. Once, we were able to ride in the front of the monorail with the driver.
We went during the Spring Break season, and my parents did not enjoy fighting the crowds. This would be my last peak season trip to Walt Disney World until 2014. I remember the weather was sticky hot, as if we were walking through wet blankets.
My Dad took my sister and me on Dumbo!
My little sister was only 3, and yet, for most of the trip, she was much braver than I was. She gleefully ran up to characters, and when my Dad took the two of us on Dumbo, she begged him to make Dumbo fly higher.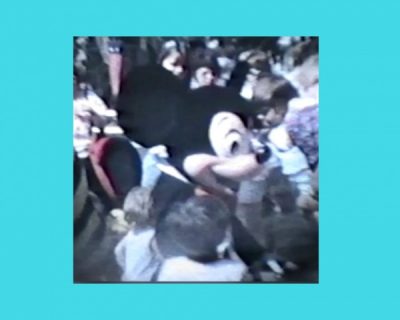 Kids wandering up to meet Mickey
Speaking of the characters, back then, you could just wander up to them. They didn't have handlers with them, at least not that we could see. I wonder how they knew if it was time to take a break.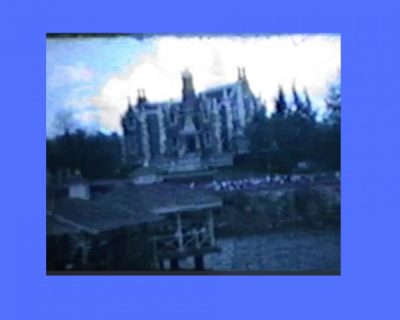 Doesn't this grainy old photo make the Haunted Mansion seem every more spooky?
But The Haunted Mansion did her in. She was totally fine until it was time to leave the stretch room. One of my parents was holding her, and a Cast Member bellowed "STEP TO THE RIGHT!" almost directly into her ear. She screamed and wasn't ever able to calm down and enjoy the ride, despite quite a few Cast Members breaking character to assure her that it was all make believe.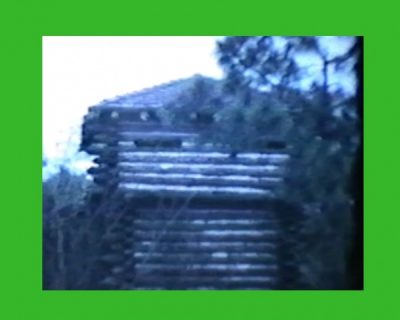 Tom Sawyer Island, which my sister and I loved!
One of our favorite spots was Tom Sawyer Island. My sister and I had such a great time exploring the fort, jumping on the barrel bridge, and winding through the spooky tunnels.
The Jungle Cruise was also a big hit with our family. When the skipper asked us where we were from, my Dad answered, "New York." The skipper then pointed to a large tree and said, "That's a tree."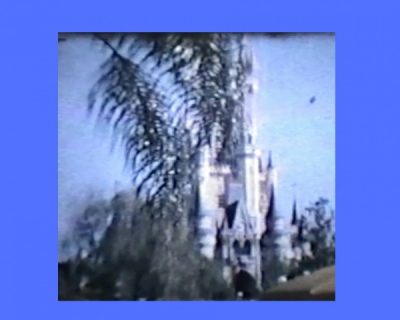 A lovely sight in 1976 and today!
One thing I will never forget is leaving the Magic Kingdom. Every time we left, I would crane my neck backwards, and try to keep Cinderella Castle in my view for as long as I could.
That's something I still do to this day.
Did you like this article? Make sure to share it with your friends! Check below for easy ways to share!
Want to visit make your own Disney memories? Contact The Magic for Less Travel for more information and a free, no-obligation quote.

Incoming search terms:
walt disney world 1976 orlando
https://www themouseforless com/blog_world/throwback-thursday-my-most-magical-walt-disney-world-memories-1976/