This post may contains affiliate links for your convenience. If you make a purchase after clicking a link we may earn a small commission but it won't cost you a penny more! Read our full disclosure policy here.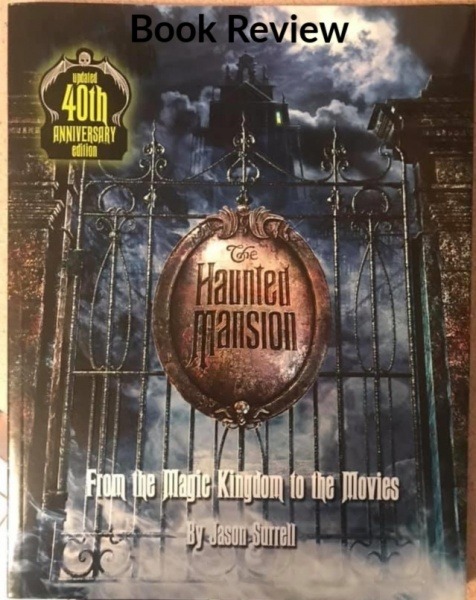 Since we are all sticking pretty close to home right now and our favorite destinations are closed, I needed to find something to keep the magic alive.  I thought I would do a book review for: 'The Haunted Mansion From the Magic Kingdom to the Movies'.
I purchased this book back in 2013. I visited Disneyland and wanted a book to keep the magic alive on my way home from California back to the east coast. It was my only second visit to Disneyland, but I am a frequent visitor to Walt Disney World in Florida. I thumbed through it during my plane trip home and then put it away upon my return, until now.
My copy states that is the 40th Anniversary Edition. It appears there was a previous version in 2003 and this was updated in 2009. It was written by Jason Surrell and includes forwards by Martin A. Sklar and Tom Fitzgerald! Now with Disney+, you can understand more about both of their contributions and see some of their work on the Imagineering Series. This book does not contain information about Hong Kong Disneyland's version as it was published prior to 2013 when that ride was added to that park.
Essentially the book,'The Haunted Mansion From the Magic Kingdom to the Movies', is broken down into three sections. It covers the development of four versions of the ride. It contains some sketches of ideas that were never implemented. The art and pictures included in this book are beautiful! It also goes into some depth about various ideas on theme and story, some which were ultimately implemented and some that were not. It gives Walt's input on some of them too, which I love. Anytime I can learn what Walt was thinking about while developing concepts for the parks, I'm all ears! Pun intended.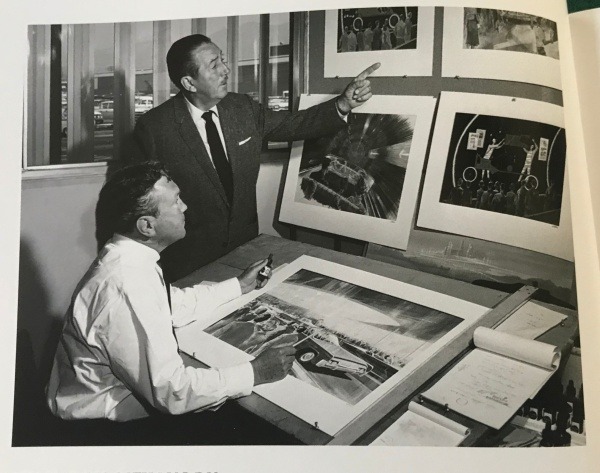 The next section takes you through the ride on your Doombuggy and gives you some hints about details that you may want to pay attention to the next time you ride! There are a couple of spoilers but honestly you probably already have some idea how the effects work by now. The dates of when the effects came into being is also included, which is very interesting. Some of the effects are many years old and still just as wonderful!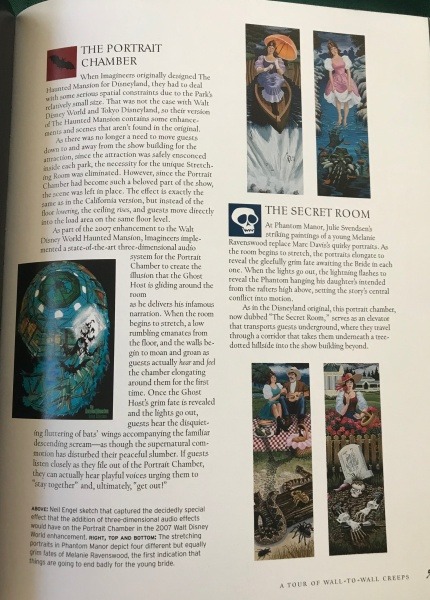 The third section of the book, The Haunted Mansion From the Magic Kingdom to the Movies', is centered around The Haunted Mansion movie starring Eddie Murphy, that came out in 2003. I'm sorry, but I just didn't enjoy the movie, so this section of the book really doesn't do a whole lot for my Haunted Mansion fandom. The movie is available on Disney+ and maybe if you are really desperate for content during your own self-quarantine, it could be worth a watch.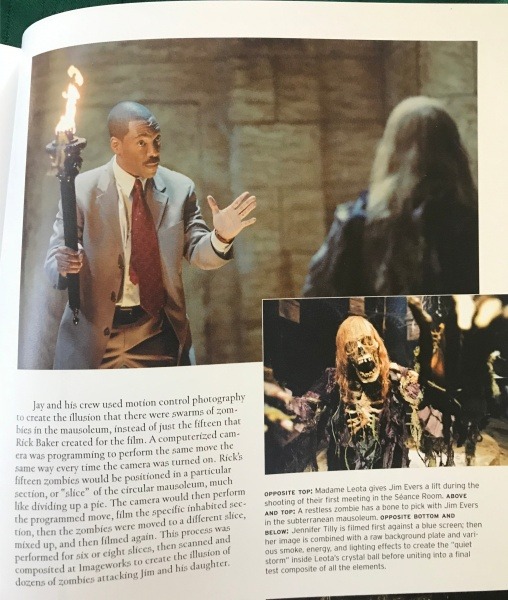 I am not putting any spoilers into this blog; I think it is worth reading through this book yourself. If you have been to both Disneyland and Walt Disney World and want to mentally compare the two attractions and their differences, this book can explain exactly what those differences are and why they occurred.  It is rich in history as well as the reasons concepts were chosen or not. If you are lucky enough to have seen other versions of the ride in the parks outside of the United States it certainly is well worth the read!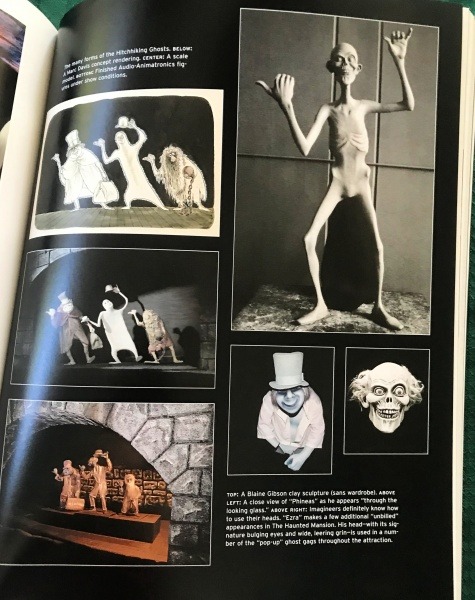 I would recommend this book to those who are fans of the Haunted Mansion. If you can forgive the movie portion, there is a ton of information about the different variations of the ride. I rarely buy actual books anymore, choosing mainly digital titles these days, however, this is one you would probably want to have a paper copy of so you can just pick it up here and there to thumb through the pictures. The pictures alone are worth the purchase of the book, even if you never read a word. It's sort of a grown-up version of a picture book, much needed right now for me while I am home awaiting Covid-19 crisis to pass us by until the days we can finally return to our most favorite Disney locations!
Have you read The Haunted Mansion From the Magic Kingdom to the Movies? (Click the link to buy your copy!) Let us know your thoughts in the comments, or on Facebook or Twitter!
Did you like this article? Make sure to share it with your friends! Check below for easy ways to share!
Want to visit a Disney Destination? Contact The Magic for Less Travel for more information and a free, no-obligation quote.