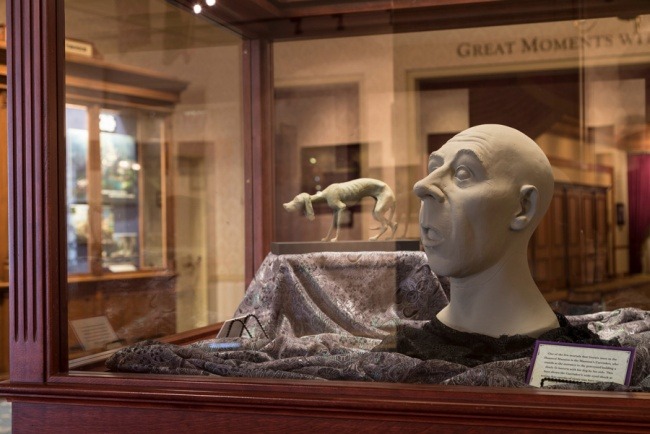 Can you believe that the grim grinning ghosts have been haunting Guests for almost 50 years? The Haunted Mansion is a Disney classic and to celebrate this momentous anniversary, The Disney Gallery at Disneyland will host the "Happy Haunts Materialize" exhibit.
The Disney Gallery is part of The Disneyland Story Presenting Great Moments With Mr. Lincoln attraction. When they step inside to see this spook-tacular exhibit, Guests will find displays featuring concept sketches and sculptures of the attraction. You will also get the opportunity to learn how The Haunted Mansion evolved from the original ideas, including concepts for the initially conceived walk-through attraction, to what we get to experience now.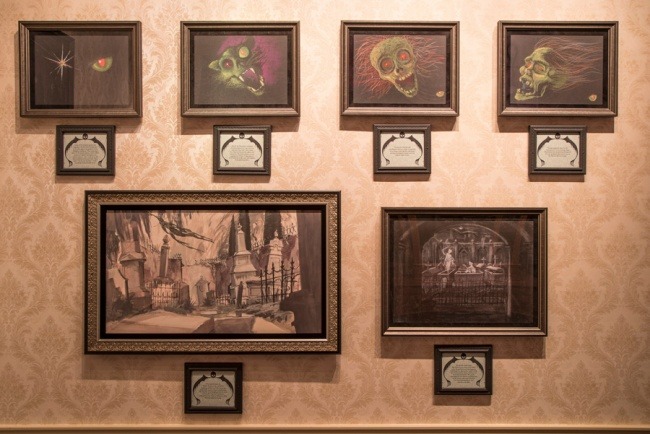 On the walls, Guests will come across artwork that was originally designed for the Portrait Hallway that feature Dracula and Daphne from the Greek myth of Daphne and Apollo. Much like their counterparts that can be found in the attraction, these portraits were also designed to change appearance.
If you look in the dead center of the room, you can see the figures that were created as models for the actual ghosts and ghouls we see in the attraction today.
There is no official word on how long this exhibit will be around, so make sure you catch it before the ghosts fly away.