This post may contains affiliate links for your convenience. If you make a purchase after clicking a link we may earn a small commission but it won't cost you a penny more! Read our full disclosure policy here.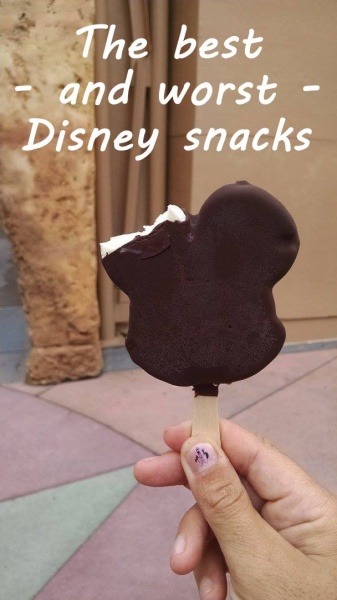 The best Disney snacks obviously vary according to taste, but I'd like to run down my list. These are the best – and the worst –snacks you can find at Walt Disney World according to yours truly. Let's rank them from my least favorite to the best.
The worst Disney snacks
Cupcakes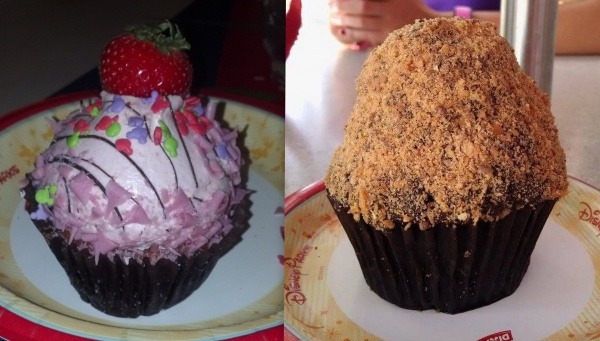 Now, some may disagree on this, but hear me out. Disney cupcakes are a lousy snack. Yes, I said it. Don't get me wrong, they are gorgeous to look at. They are usually huge. But as far as flavor – they tend to be too sweet, at least for me.
Churros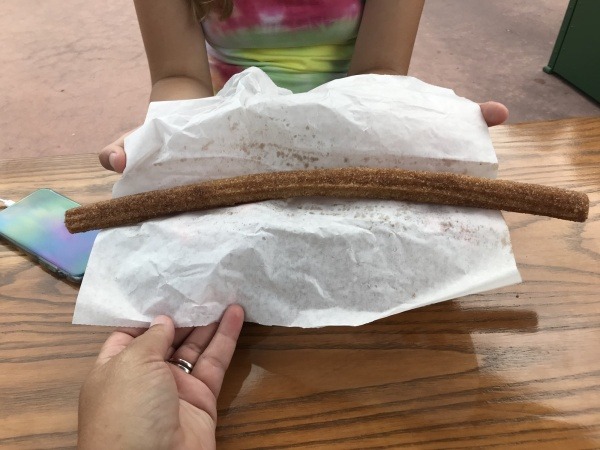 Ok, the jury is kind of still out on this one. My husband says they are great. However, my daughter and I shared one on our last trip and it was, for lack of a better word, gross. It tasted greasy, and I was not a fan of the chocolate dipping sauce. I'm going to try another one on my upcoming trip and hope this one is better.
The best Disney snacks
Turkey legs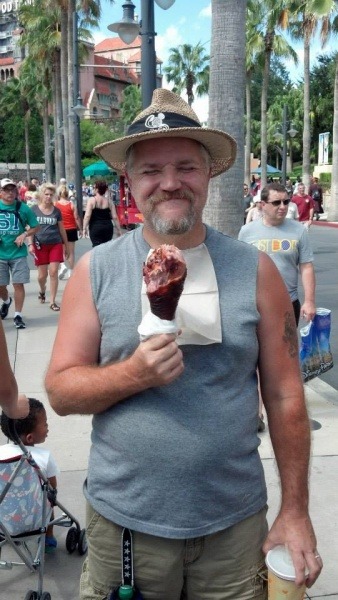 Ok, this is almost more of a meal than a snack, but how can you resist this monster? We've had turkey legs other places, and they did not impress. Luckily, the Disney turkey leg is always a delicious treat. It's one of my husband's favorites! You can grab a leg at Fife and Drum Tavern in EPCOT; Liberty Square Market, Prince Eric's Village Market, and Tortuga Tavern in Magic Kingdom, and Yak & Yeti Quality Beverages in Animal Kingdom.
Mickey pretzels
Everything tastes better when it's Mickey shaped and these pretzels are the perfect example of that. When your tummy is rumbling, there's nothing better than a warm Mickey pretzel and some cheese sauce to fill you up and keep you energized. These are also easy to find in all four parks.
Mickey bars
Delicious and totally instagrammable, the Mickey bar is a tradition for me. I must have at least one every trip, and I must get of photo of it after I've bitten off one ear. It's just required. It's a perfect mid-afternoon treat. Cool and delicious, it will give you a little sugar boost and hold you over until dinner. They are super easy to find from cart vendors in every park.
School bread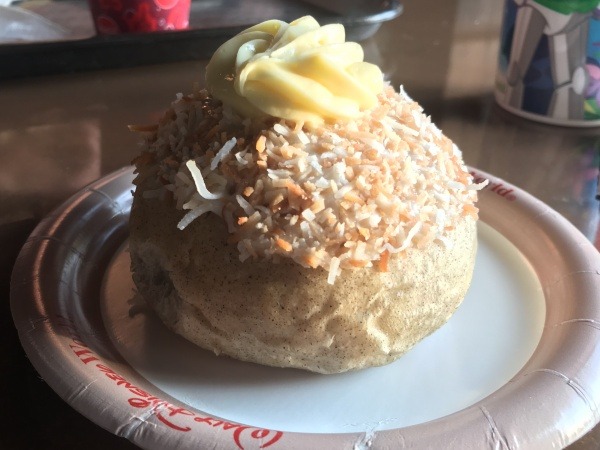 I feel like people are pretty divided on this treat. You either love it or you don't at all understand its appeal. Found at Kringla Bakeri Og Kafe in the Norway pavilion in EPCOT, school bread is a mildly sweet and kind of dry cardamom roll filled with custard and topped with coconut. I personally love it because it brings back memories of a similar bread my Finnish grandmother used to make.
Anything from Les Halles Boulangerie-Patisserie
Ok, we haven't tried everything from Les Halles – yet – but everything we've tried so far has been delicious! My daughter loves the framboise, a yummy raspberry mousse cake. I'm a fan of the brioche chocolat – a buttery brioche bun stuffed with chocolate. Les Halles is located in the France pavilion in EPCOT.
Cinnamon rolls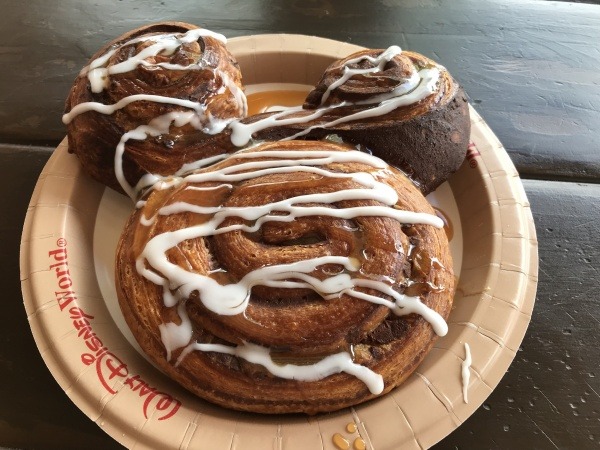 If I'm not having Mickey waffles for breakfast, I want one of these. My favorite is the giant cinnamon roll from Gaston's Tavern in Magic Kingdom. It's seriously as big as the plate and plenty for two people to share. The colossal Mickey shaped cinnamon roll from Kusafiri Coffee Shop and Bakery in Animal Kingdom is also pretty good and gets bonus points for being Mickey shaped. It, too, is big enough to share.
Dole Whip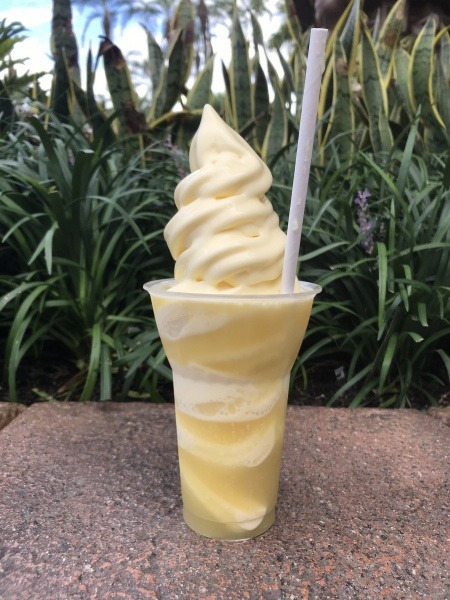 This is, by far, my favorite Disney snack. It's an absolute winner and the best Disney snack in my book. Pineapple Dole Whip, straight up, no vanilla swirl. And you can enjoy it three ways – in a dish by itself, as part of a delicious float with pineapple juice, or on top of some yummy pineapple upside cake. You just can't go wrong with this sweet treat! You can find it at Aloha Isle in the Magic Kingdom and several resort locations including Pineapple Lanai at the Polynesian Resort.
So there you have it – my list of the best and worst Disney snacks. Note that most, but not all, of these delicious treats are also snack credits if you are on the Disney Dining Plan.
What are your favorite snacks? Which ones can you do without? Let us know your suggestions in the comments or on Facebook or Twitter!
Did you like this article? Make sure to share it with your friends! Check below for easy ways to share!
Want to visit the Walt Disney World Resort? Contact The Magic for Less Travel for more information and a free, no-obligation quote.

Incoming search terms:
https://www themouseforless com/blog_world/the-best-and-worst-disney-snacks/
framboise snack epcot
worst disney park snacks
worst snacks wdw