This post may contains affiliate links for your convenience. If you make a purchase after clicking a link we may earn a small commission but it won't cost you a penny more! Read our full disclosure policy here.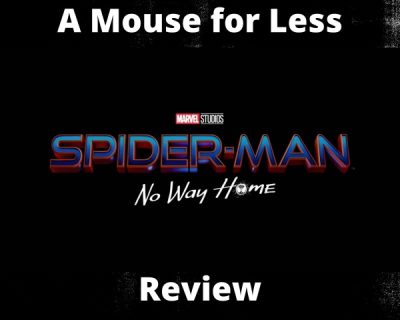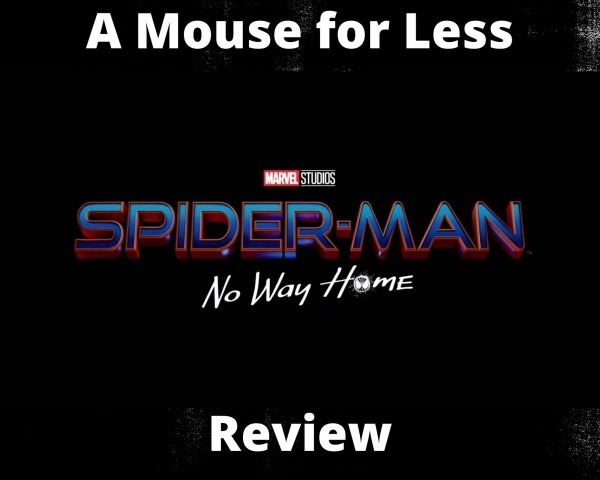 Spider-man: No Way Home is currently playing in theaters
Unless you've been living under a very large rock, you probably know that Spider-man: No Way Home was one of the most highly anticipated films of 2021. After all, the second film in the series, Spider-man: Far From Home, ended on quite a cliffhanger: J. Jonah Jameson, host of The Daily Bugle online, not only publicly accused Spider-man of murdering Quentin Beck, but also revealed that Spider-man was none other than Peter Parker.

No Way Home begins right after Jameson drops this bombshell, and suffice it to say, this huge revelation has serious consequences for Peter's life. For starters, he's got to find a really good lawyer. And even after this, he has to navigate his life now that his biggest secret has been made public. Of course, this information is also proving to be damaging to his Aunt May, his frequent colleague Happy Hogan, his best friend Ned Leeds, and his girlfriend M. J.

And that's just the beginning.

I will not go into any details of the plot since any discussion of what happens next takes us very deeply into spoiler territory. In fact, even listing the full cast will give away major plot points. What I will talk about is how much I enjoyed this movie.

To be clear: I'm not a Spider-man super fan. I've enjoyed a few of the films over the years and have read a few of his appearances in the comics. So I was not prepared for how fantastic this film is.

I went into this film already knowing some pretty major spoilers. (It's virtually impossible to avoid them on social media.). Believe it or not, this did nothing to diminish my enjoyment of the movie. There were scenes that were honest to goodness, laugh-out-loud funny, and I was almost worried that I'd miss some dialogue because I was laughing so hard. And then there were scenes that were deeply moving, scenes that explored loss, identity, vengeance, bitterness, and despair. This was not something I was expecting from a big budget superhero movie.

Peter has to make some gut-wrenching decisions in this story, and Tom Holland perfectly portrays Peter as a young man forced to deal with situations far too serious for a kid his age. Some Spider-man fans complained that in both Spider-man: Homecoming and Far From Home, the tone was too lighthearted throughout. This is definitely not the case in this one.

Bottom line: This movie is one of the the best films that the genre has to offer. Go see it.
Have you seen Spider-Man: No Way Home? Share your thoughts in the comments or on Facebook or Twitter!
Did you like this article? Make sure to share it with your friends! Check below for easy ways to share!  
Want to visit a Disney Destination? Contact The Magic for Less Travel for more information and a free, no-obligation quote.