This post may contains affiliate links for your convenience. If you make a purchase after clicking a link we may earn a small commission but it won't cost you a penny more! Read our full disclosure policy here.

There are a few things you can do if you're not planning to head to Raglan Road Irish Pub in Disney Springs this St. Patrick's Day to add some Irish Street cred to your celebration.  You can learn to wish someone a Happy St. Patrick's Day in the Irish language (Beannachtaí na Féile Pádraig oraibh! – pronounced Ban-ock-tee na fay-lu Paw-rig ur-iv).  You can avoid saying, in your worst Irish brogue, "Always after me Lucky Charms!".  And for the love of all things Irish and holy, avoid the swill known as "green beer" (you won't find it in Ireland, and you won't find it at Raglan Road).
But if you want an authentically Irish St. Patrick's Day celebration, the real St. Patrick's Day party is right there at Walt Disney World.  Just step inside Raglan Road, and you are transported to a local pub in Wicklow or Cork.  The neighbors have all gathered for the festivities, the place is jumping with music and laughter, and the kitchen is whipping up some of your favorite pub dishes to warm your heart and your tummy.  Raglan Road will have you singing, tapping your toes, and lifting a glass to all things Irish!
Raglan Road kicks the St. Patrick's Day party up a notch, hosting a week-long Mighty Festival, which this year takes place from Friday, March 11 through St. Patrick's Day night.  Billed as "the Mightiest of mighty Irish festivals", you'll find different bands performing throughout the week on the pub stage, located inside the restaurant, and on the patio stage, in the perfect outdoor setting to enjoy a craft beer and a Dalkey Duo (sausages and mustard).  There are traditional Irish dancers performing both on stage and throughout the restaurant, and you can sample the food you wish your old Irish Nan was making in place of the "boiled until it's dead" dinners she was famous for.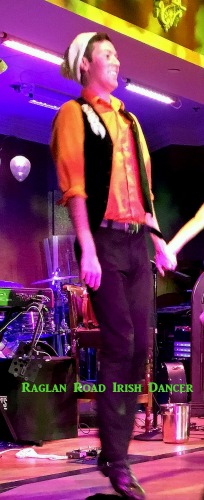 As part of the week-long Mighty Festival in celebration of St. Patrick's Day, you may want to take part in the Mighty St. Patrick's Festival Signature Dinner.  This is a one night only event, on March 15th, and will feature not only the culinary brilliance of Raglan Road executive chef Kevin Dundon, but the menu is inspired by the gastronomic delights from Ireland's once famous Restaurant Jammet.  Possibly Ireland's most noted restaurant for nearly three-quarters of a decade, Chef Dundon's signature meal will recall the glory days of Ireland's finest.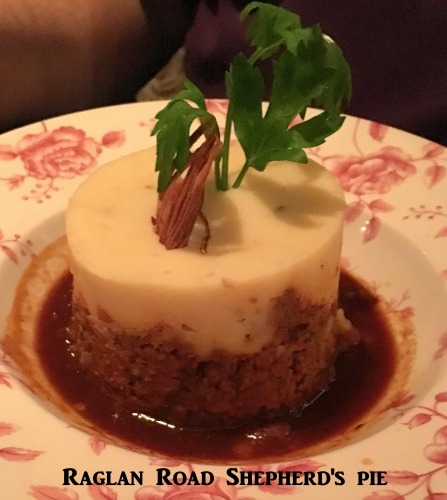 Bringing your tiny leprechauns with you for the festival?  There will be things to appeal to the wee ones as well.  Throughout the festival, you'll find face painting and an opportunity for them to practice at being the next Michael Flatley or Jean Butler.
The craic is mighty at the Raglan Road Irish Pub Mighty Festival this St. Patrick's Day.  Irish or not, Raglan Road for St. Patrick's Day will have you saying – and believing – Éirinn go brách!
Have you ever celebrated St. Patrick's Day at Raglan Road? Let us know your favorite part in the comments!