This post may contains affiliate links for your convenience. If you make a purchase after clicking a link we may earn a small commission but it won't cost you a penny more! Read our full disclosure policy here.
When I signed up for the Princess 5K last year, I expected it to be my one and only race. After all, running is not exactly my thing. Sure, I would jog on the treadmill at the gym every once in a while, but I definitely wouldn't have called myself a runner. So how did I end up signing up not only for Mickey's Holiday 5K, but also the Wine and Dine 10K?  Well, I guess you could say I have been bitten by the runDisney bug!
I loved the Princess race so much that I immediately started thinking about the next race I wanted to do. Now, I wasn't about to go sign up for a half marathon or anything.  I'm not THAT crazy…yet. But, I definitely wanted to do another 5K and the Wine and Dine races seemed perfect.
I wish I could tell you that I also signed up for the 10K because I wanted to challenge myself and improve as a runner, but I actually signed up for a pretty silly reason.  You see, last year the Princess 5K medals were plastic, but the 10K runners got the "real" medals.  I wanted that metal medal and decided to do the 10K!  The joke was on me though because now all of the medals are metal ones, but nevertheless, I'm signed up.  I'm doing it!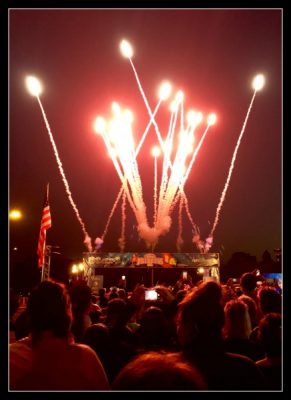 Ready, set, go!
Training
Once I signed up, I decided to start practicing.  I set different goals for training than I did for the actual race. One thing I didn't get to do in the last race was stop to take pictures with some of the unique Disney characters stationed along the race route. This time, I am really hoping to do that.
My only real goals for the races are:
Make it across the finish line without having to be dragged or carried.
Just to move fast enough that I have time for a few character photos.
To make both of those things happen, I knew I had to start jogging/running on a regular basis. My original training goal was simple. I wanted to be able to jog a mile without stopping to walk. I started by setting the treadmill to a pace that was just slightly too fast for walking. Before I knew it, I could manage a mile and started to increase the speed just a little bit each time. It wasn't long before I was jogging 2 or 3 miles, at what I considered a decent pace, without needing to slow down.
I worked my way up to the full 5K distance and started making 3.1 miles my routine distance. I have only done the full 10K distance (6.2 miles) twice. My goal the first time was to complete it in under 70 minutes, which I did. Just barely. The second time, I just wanted to beat my first time and I managed to shave off about a minute.  I was happy with that.

Met my goal of finishing 6.2 miles in under 70 minutes!
I ran for months on the treadmill because it was just way too hot outside.  It wasn't until after Hurricane Matthew skimmed north Florida, that the temperature finally dropped a little. I was thrilled that it was finally below 90 degrees and started running outside.
Once I started running outside, I quickly realized that pacing is a lot more difficult off the treadmill. I found that I was often going too fast and getting out of breath, so I started using the Run Keeper app to keep track of my distance and how fast I was going.  This helped a lot. I'm still working on pacing, but I enjoy running outside.
Crossing the finish line with my mom at the Princess 5K
Finding Motivation
I'm still not a huge fan of running and there are days when I just do not have the energy to do it. Some days, I simply force myself to walk.  Most of the time, once I get started, I feel better about it and jog a little.  Surprisingly, some of my most successful runs have been on days where all I planned to do was walk.  Sometimes, you just have to take Dory's advice.  Just keep swimming…or in this case, running.
I have always worked out alone, but I know that having a partner to motivate you can be helpful. Since I didn't have one, I started taking pictures of my run times on the treadmill and texting them to my brother who runs every day. Instead of giving me a hard time, as younger brothers tend to do, he offered encouragement and suggestions. It helped a lot.
I know that there are a lot of other things to think about over the next few weeks as I prepare for the Wine and Dine races. What to eat before the race, what to wear, how I am going to manage to get up ridiculously early 2 days in a row to run both races, and how to celebrate meeting my goals. For now though, I am just going to keep running. And thinking about all the yummy Epcot Food and Wine Festival desserts I plan to try once the races are done!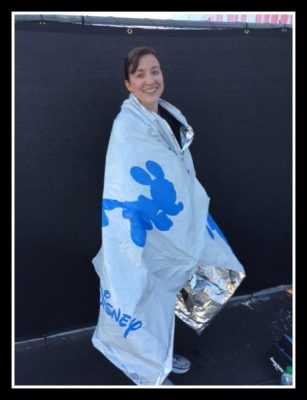 Looking forward to successfully completing another race
Are you running in any of the Wine and Dine races?  Let us know in the comments!