This post may contains affiliate links for your convenience. If you make a purchase after clicking a link we may earn a small commission but it won't cost you a penny more! Read our full disclosure policy here.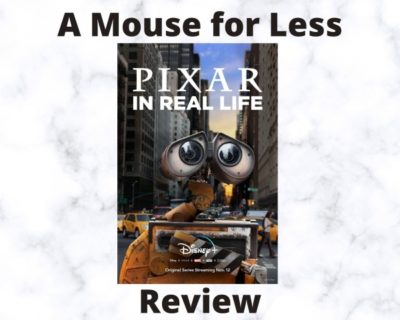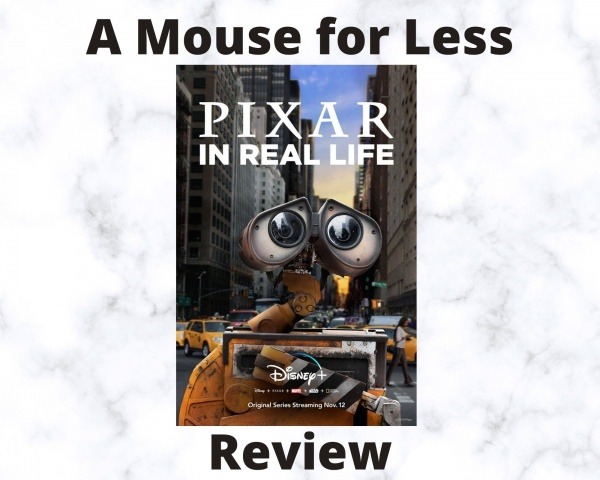 What would you do if you found Wall-E on the streets of New York City?
There were a couple of Disney+ originals I was looking forward to for a long time. The Imagineering Story. One Day at Disney. But there was one that I didn't know about, and I was so pleasantly surprised when I found it.
Pixar In Real Life is a series of shorts, with each episode clocking in at about 5 minutes in length. In each episode, an element, character or storyline from a Pixar film is put into the real world, much to the surprise of unsuspecting onlookers. Mind you, this is Disney, so no mean-spirited practical jokes are involved. Instead, we get to see normal people on the street having a moment where they are, in effect, inside a Pixar film.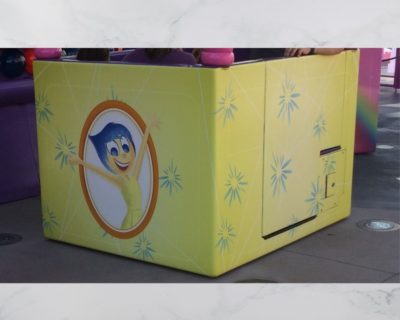 Inside Out: Emotional Whirlwind at California Adventure
Episodes have been appearing on Disney+ once a month. The first episode involves the control console from Inside Out, which is set up in New York City's Central Park. Passersby begin to fiddle with the controls, and are surprised when people standing in front of the console start to exhibit different emotions.
The second episode features families at an aquarium becoming startled when a stroller with an octopus in it rolls on by, with no apparent help from any humans! To add to the mayhem, aquarium employees ask the families to point out which direction the stroller went.
In the third episode, a young woman frantically searches through bags of garbage for her engagement ring. She asks passersby to please stay with the bags while she goes back to her apartment to get a pair of latex gloves. While she's gone, a certain loveable Pixar character emerges to help with the search.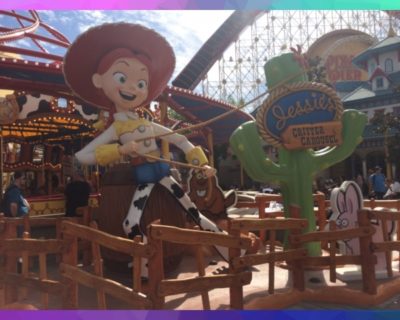 Jessie's Critter Carousel at California Adventure
The fourth episode features everyone's least favorite toy shop owner, Big Al, as he promotes the grand opening of Big Al's Toy Barn. While some passersby are enchanted by Woody, prominently displayed in the front window, others notice that the traffic cones in the area are acting a bit…oddly.
The fifth episode features an outdoor archery class in session. Students are amazed when a young woman with long, red, curly hair approaches and asks to join their class. Her skills are quite impressive!
In the sixth and most recent episode (as of this writing), a young Wilderness Explorer asks New Yorkers to please help him earn a badge. His enthusiasm and upbeat attitude convince many to help him.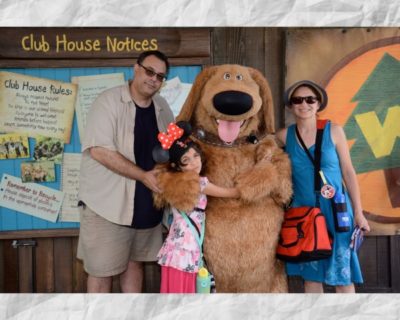 Dug Meet and Greet in Animal Kingdom
Since these episodes are all so short, it's easy to watch them all in one sitting. It's also the perfect palate cleanser for those times when you have a few minutes to kill. I hope that you enjoy this series as much as I do!
Have you caught Pixar in Real Life on Disney+? What do you think of the show? Let us know your thoughts in the comments, or on Facebook or Twitter!
Did you like this article? Make sure to share it with your friends! Check below for easy ways to share!
Want to visit a Disney Destination? Contact The Magic for Less Travel for more information and a free, no-obligation quote.

Incoming search terms:
https://www themouseforless com/blog_world/pixar-in-real-life-review/