This post may contains affiliate links for your convenience. If you make a purchase after clicking a link we may earn a small commission but it won't cost you a penny more! Read our full disclosure policy here.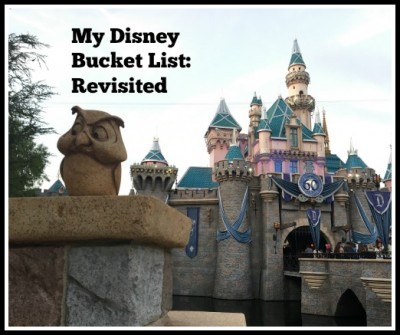 At this time last year, I created my first Disney Bucket List and have been working hard to check items off so that I can add more on. While it was a challenge, I surprisingly checked off many more items than I initially thought…some intentionally and some not. Lets take a look at some of the items that I was able to check off on my Disney Bucket List.
My number one goal for 2015 was to visit Disneyland for the first time. My plan was to go in October so I could celebrate my 30th birthday and enjoy Halloween Time, since Halloween is my favorite holiday, but I also got to take part in the incredible 60th Diamond Celebration! Since I had been planning my trip for awhile, this addition to our trip was a major added bonus and made the trip so much more special! We loved Disneyland so much, that we are planning a return trip for this December. Disney Bucket List Item #1- Check!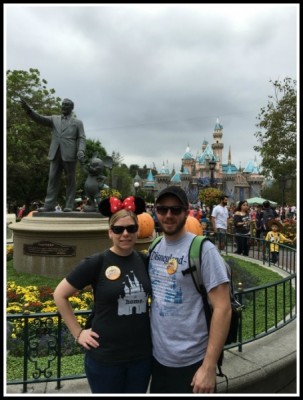 Another item on my Disney bucket list was to eat at all of the Walt Disney World Signature restaurants. While I in no way ate at all of them in one single year, I did get to eat at Le Cellier for the first time for my fiancé and I's anniversary. Last year we ate at California Grill, and this year it was Le Cellier, so we've decided to start on the tradition of trying a new signature restaurant each year on our anniversary. While not Walt Disney World signature restaurants, we also dined at Blue Bayou and Carthay Circle while we visited Disneyland, which are their signature restaurants. Both were fantastic experiences.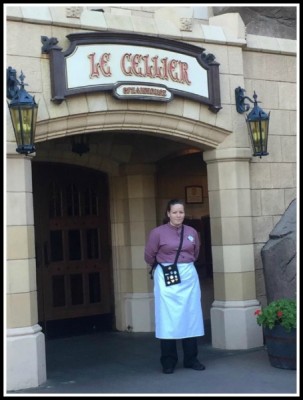 Pic credit: Jenn Kelly
One of my biggest bucket list items that I was hoping would come true did last year and I couldn't be happier! Item number 10 was to be proposed to at one of the Disney parks, and I'm happy to say that this one did happen (sort of). It technically wasn't in a Disney park, but my now fiancé proposed to me on the Disney Dream in front of Captain Mickey. It was completely magical and I love our proposal story so much!
Going along with the Disney proposal, another bucket list item was to attend a Disney Fairy Tale Wedding. At the time of writing my last bucket list, I didn't think it would ever be in the realm of possibility to have my own Disney wedding, which is why I aimed low, but after meeting with Disney's Fairy Tale Weddings and looking at their different wedding packages, we found that we actually could afford the Disney wedding of our dreams and will be tying the knot at Disney at the end of the year!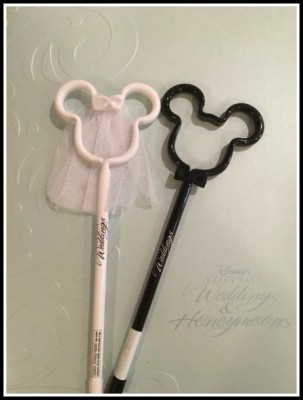 The final item that I can check off of my Disney Bucket List is that I participated in my first Run Disney race! I signed up for the Jingle Jungle 5K last summer and started training for it shortly after since I have never been a runner. I actually enjoyed training to run and by the time the race came along on November, I was prepared and had a great finishing time. Because it was my first time running, I was too nervous to stop and take advantage of the character photo-ops, but I still had so much fun and can't wait until my next Run Disney race! I've since started training for a 10K and am registered for the Star Wars Dark Side 10K in April.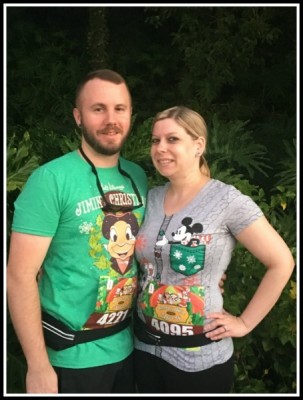 2015 was such an amazing year and I'm thrilled that I got to check off so many items on my Disney bucket list! 2016 should bring many more Disney-filled memories and I can't wait to see them unfold.
What's on your Disney Bucket List?