This post may contains affiliate links for your convenience. If you make a purchase after clicking a link we may earn a small commission but it won't cost you a penny more! Read our full disclosure policy here.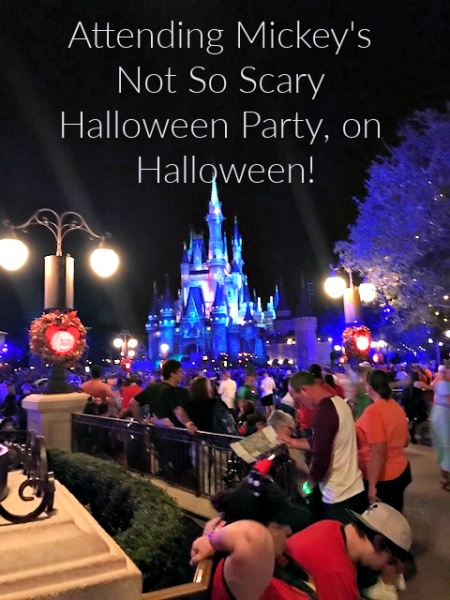 I had the pleasure of attending the Mickey's Not So Scary Halloween Party on October 31st, 2018. When planning this trip to Walt Disney World, I realized we would be down there over the Halloween holiday. The trip would be for just my husband and me – my son is grown. Even so, I love the Magic Kingdom, have attended the party in the past and wanted to see it again. I thought, what better place to spend Halloween while at Walt Disney World, than at Mickey's Not So Scary Halloween Party? I purchased tickets in advance. They do cost a bit more than for other nights and I could not utilize an Annual Pass discount either but I still went for it.
Once I purchased the tickets I began to wonder if I was crazy since I hear that party nights can be very crowded. I imagined it would be even more crazy on Halloween and have heard the party often sells out that night. We are fairly frequent visitors to Walt Disney World so I went in with the mindset that we would do what we could and not stress over the rest.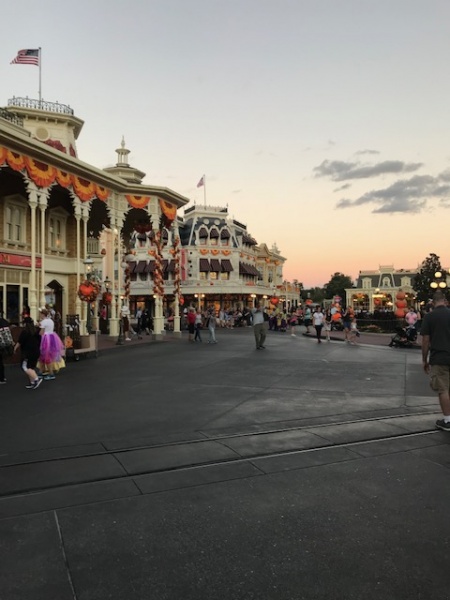 We started our night with a dining reservation at Liberty Tree Tavern. We had dinner at 5:15 pm before the official party starts. When we walked into Magic Kingdom at around 5:00 p.m. the park was pretty busy. We arrived at Liberty Tree right on time for the 5:15 p.m. reservation. By the time we were done with our meal we stepped back into the park at around 6:30 p.m.
My husband and I are not huge candy eaters so we made the decision not to do the trick or treating. We had no plans to wait for character greetings either. Our plan was to see the parade, ride a few rides, and get out either right before or right after the HalloWishes fireworks show.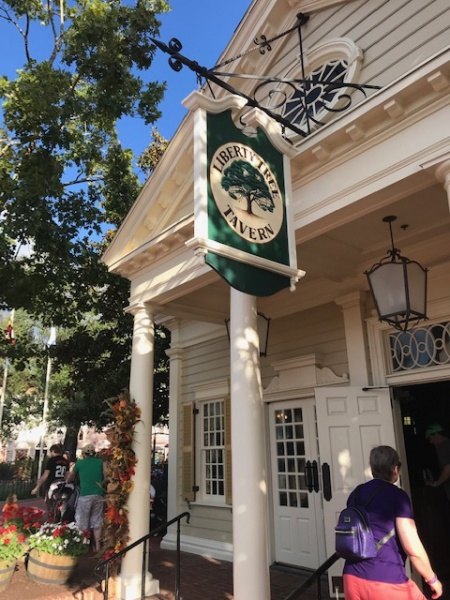 We headed directly Pirates of the Caribbean first.  I had heard how it would be enhanced for the party. It did not disappoint. There was a 20 minute wait time posted. We waited around the 20 minutes and got right in. The ride was great, the live actors were a fun addition. It was the also the first time I had seen the updated Red Head scene.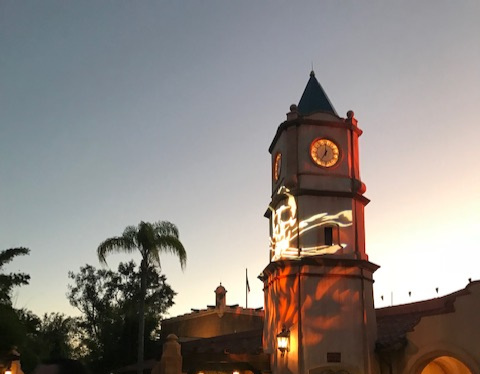 Next, we headed over to the Haunted Mansion. What a wonderful experience that is on Halloween (during the party).  It was a blast to see the characters outside of the mansion and all of the Cast Members dressed up as well. It looks so beautiful all lit up.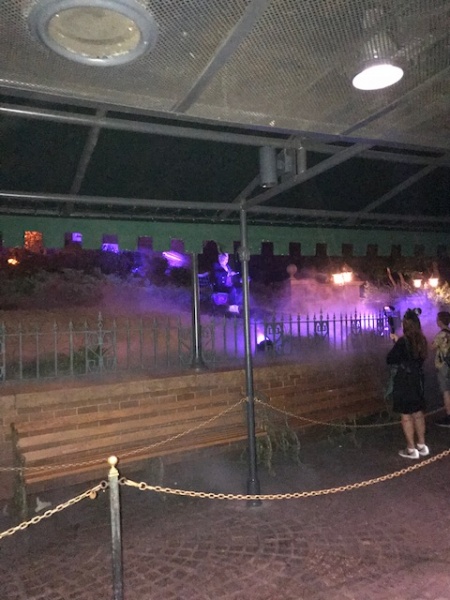 We rode a couple of other attractions without issue. I really did not feel the crowds were a problem at all. The character meet lines were very long, as were the trick or treat lines but it was so festive you could hardly get annoyed. The Cast Members did a good job of herding the masses around. We did see a bit of Hocus Pocus too during our travels by the Castle and enjoyed it!
My intent was to go find a spot in Frontierland to watch the parade. However, we ended up getting wonderfully side-tracked in the Main Street Confectionery.  We stepped out of there and realized that it was only 30 minutes until the first parade. We were able to take a left out of the Confectionery and stand right there on the corner of Main Street and the hub. We had a beautiful view of the parade which began about 30 minutes later! The Headless Horseman started the parade and we enjoyed the show with a very close-up view.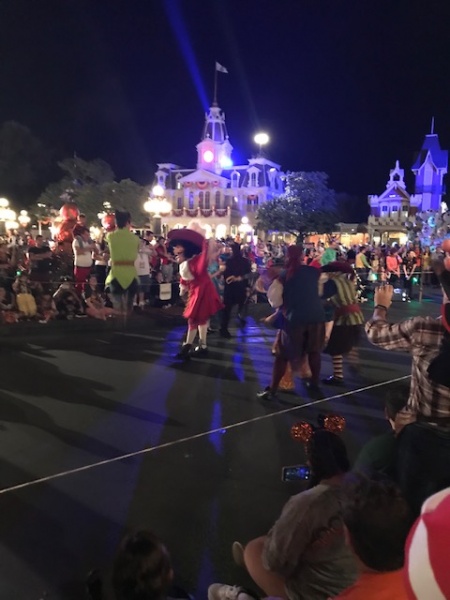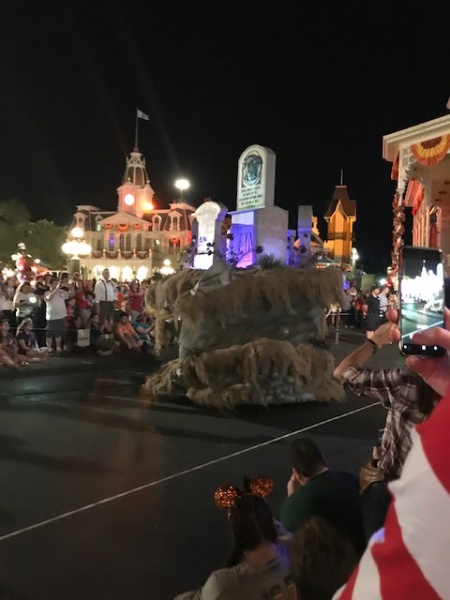 We were tired from our earlier plans that day and having seen HalloWishes before, we decided to leave at that point. We waited only a short time for our bus back to the resort. All in all, I would highly recommend going to the Mickey's Not So Scary Halloween Party on Halloween. We had a blast, did not feel it was unbearably packed and we were able to do all that we set out to enjoy!
Have you visited Mickey's Not-So-Scary Halloween Party on Halloween?  Let us know what you enjoyed most in the comments or on Facebook or Twitter.!
Did you like this article? Make sure to share it with your friends! Check below for easy ways to share!
Want to visit Walt Disney World during Halloween? Contact The Magic for Less Travel for more information and a free, no-obligation quote.