This post may contains affiliate links for your convenience. If you make a purchase after clicking a link we may earn a small commission but it won't cost you a penny more! Read our full disclosure policy here.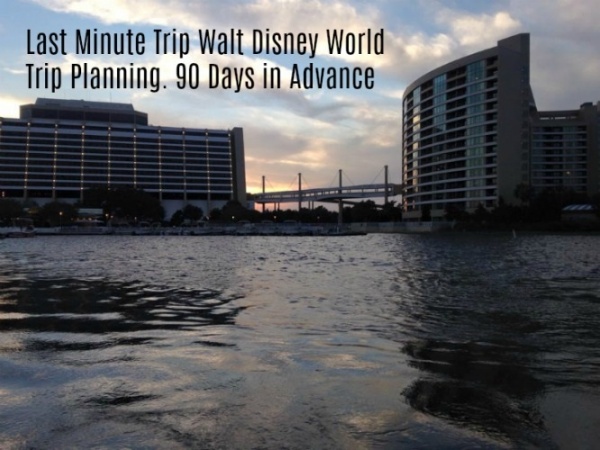 Should you think about staying at the Contemporary when planning a last minute trip? 
Last minute trip planning can be stressful. Walt Disney World is the kind of vacation that people love to talk about, read about and PLAN FOREVER. However what do you do when life throws you a curve ball and you can go NOW. In this three part series I will focus on how to plan a last minute get away, without going crazy in the process. Today, let's focus on preparing for a trip around 90 Days.
Resort
At 90 days from a trip, you may still have some luck booking a resort room in any category. Many last minute travelers find great deals. Of course it depends on the time of year you are traveling. If you are looking for one of the most popular resorts during the most crowded time of year, you may be out of luck, however with just a little flexibility on arrival and departure dates ( Can you travel one day earlier? Can you go home a day later?) there still may be some availability even in discounted rooms. For example I was able to find a discounted package for All Star Sports in the Value Category, Port Orleans French Quarter in the Moderate Category and Yacht Club in the deluxe Category all for 93 days from the date I am writing this blog. At approximately 3 months out it is worth it to check out the room availability online or to call your travel agent to see what is available.
 Itinerary & Tickets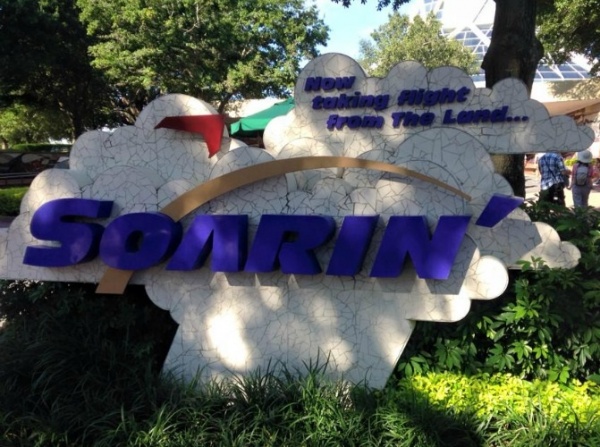 Is Soarin' a " Must Do" on a last minute itinerary?
With 90 days before arrival it is not urgent that you know exactly which park you will be attending which day YET. Booking in this time frame is not so last minute that you must rush through planning.  You have a few weeks to figure out your itinerary and tickets . This time can come in handy if you are planning for a larger group or if you are unsure of what events will be happening at Walt Disney World during your stay.  I have a few short tips for planning out your daily itinerary on short notice.
Location, Location, Location- Now that you have your resort booked, look at where you are staying. Which parks are closest? What dining locations are nearby? Are there any recreational opportunities ( fishing, boating, pirate cruises) that take place at your resort you would like to enjoy? What transportation modes will you have at your disposal?
Remember you can almost always upgrade to a park hopper or water parks ticket later, but you can't get your money back if you decide you don't need it.
Take a look at park hours and crowd levels – Know before you go if taking advantage of AM & PM Extra Magic Hours are right for you. Are any of the parks closing early that week? Are any hosting special events ( Epcot Food and Wine Festival, Epcot Flower and Garden Festival, Marathon Weekend)? Are you hoping to enjoy these extra events or are you looking to avoid the crowds they may bring to the park?
Organize – Start a google doc or spreadsheet for all of the " must dos", " park hours" and " crowd levels". As you fill in all of your information a plan will start to take shape which will aide you in further planning your itinerary.
What is " non negotiable" to you? Do you have to see fireworks at the Magic Kingdom each trip? Make sure you schedule it in. Likewise, if you just can't leave without eating brunch with Mickey, try to schedule that as well. Which leads me to my next point…..
Dining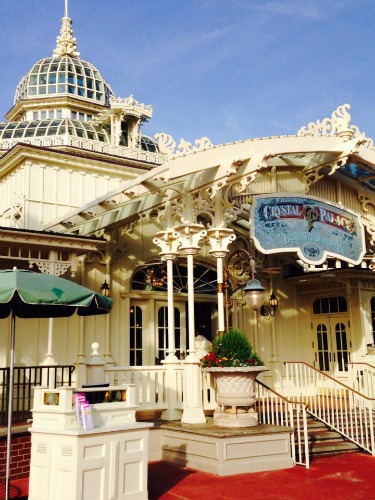 Is the Crystal Palace a possibility for a last minute Walt Disney World trip? 
At 90 days out you are unfortunately behind the ball in terms of dining reservations which have been available to resort guests for 90 days already. However that doesn't mean you have to starve on your trip. Many people cancel reservations at various points ( when they make their FastPasses, when their final payment becomes due, 24 hours in advance to avoid the "no show" fee) This means by stalking the reservation system you CAN find some of the most wanted dining reservations like Be Our Guest or 'Ohana
A few tips:
When searching My Disney Experience for Advanced Dining Reservations search by TIME and not TIME OF DAY. For example put in 7:00 p.m., and not dinner. This will bring up more results and give you more choices
Try to be as flexible as you can with times.  Eating dinner at 10:00 p.m. isn't ideal, but maybe if you have a big late lunch and a quick snack it will work AND you if you are in the right restaurant you might see the fireworks.
Look at "similar" experiences. If you can't get into Chef Mickey's but a meal with the Mouse is a "Must Do," try Tusker House. If you can't get into Cinderella's Royal Table, but can't fathom not dining with Disney Royalty look at Akershus Royal Banquet Hall.
Keep stalking the site!! You never know when someone is going to drop that Be Our Guest reservation you want.
Grab it when you see it. Even if you aren't sure if it works with your plans GRAB IT! You can cancel without penalty  up until 24 hours before your reservation. (Please make sure you cancel any reservations you don't plan on using as soon as you decide you aren't going to use it…just like you may have been waiting for a reservation, someone else may benefit from your cancellation.) It is easy to give it up later, so grab it now and don't regret it.
FastPass+

Great News! At 90 days you have 30 days before your booking window opens for FastPass+. At this point you are not taking what is left over or booking FastPasses last minute. Once you know where you will be staying, what parks you will be visiting and where and when you will be dining during your Walt Disney World vacation, you can now make a strategy for which attractions to target for FastPass+ once your booking window opens.
What tips do you have for those planning a Walt Disney World Resort vacation with 90 days advance warning? Share your suggestions in the comments.
Did you like this article? Make sure to share it with your friends! Check below for easy ways to share!
Incoming search terms:
https://www themouseforless com/blog_world/last-minute-walt-disney-world-trip-planning-90-days/
90 days disney experience