This post may contains affiliate links for your convenience. If you make a purchase after clicking a link we may earn a small commission but it won't cost you a penny more! Read our full disclosure policy here.

Keeping cool at Walt Disney World is possible, even if you visit at some of the hottest times of the year. Maybe you don't want to pull your kids out of school, so summer is your only option. Maybe you prefer to visit during value season, when hotel and ticket prices are lower, which also puts you into some of the hotter months.
Yes, it can routinely be close to 100 degrees during the warmer months. With nearly matching humidity, it can feel quite oppressive. However, there are ways to manage it.
My family has taken all of our trips in late August or early to mid-September. Guess what? It's pretty hot then. People ask us all the time how we can stand to visit during such a hot time. Easy. We prefer the lighter crowds and lower costs, so we find ways to manage the heat.
Let me share them with you.
Clothing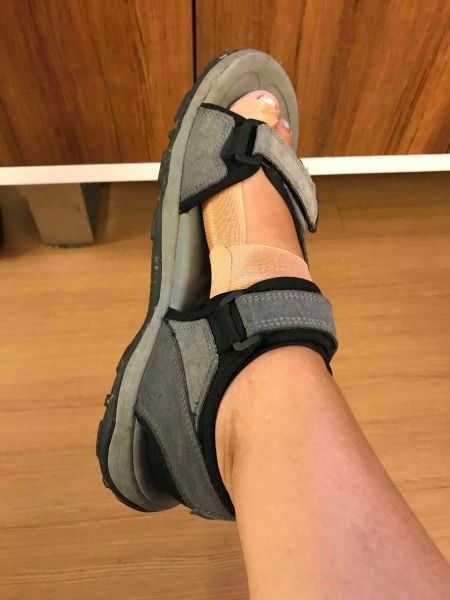 First off, plan and pack your vacation wardrobe wisely. For us, that means shorts, sturdy sandals, and sleeveless shirts that are made of fabric that breathes. No heavy cotton T-shirts. Definitely no socks. In addition, we don't wear anything too form fitting. You want a little air flow around your body. I find that clothes marketed as "activewear" are often very cool and breathable.
Another benefit is these types of fabric tend to dry quickly, which is nice if you're super sweaty or if you get caught in one of those afternoon rain showers. I know some people prefer sneakers for walking around all day. If you do, please wear breathable socks (think workout or running socks) that will help keep your feel cool and prevent blisters.
Hydration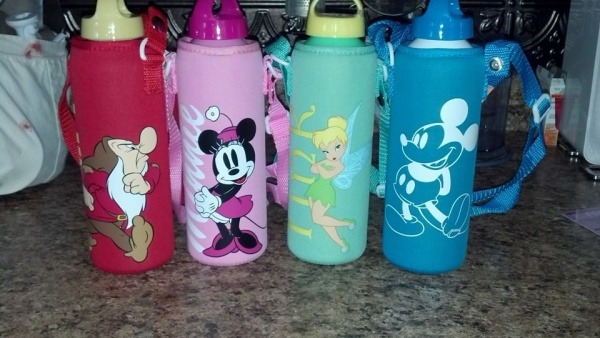 Hydrate, hydrate, hydrate! I can't say it enough. If you are visiting Walt Disney World during the hot season, you should be drinking water or some other hydrating beverage pretty much all day long. And here's the great part– you don't need to BUY drinks all day long. Disney has water fountains all over the parks. In addition, counter service locations will provide a free cup of ice water if you ask.
Carry a refillable water bottle – we have some really cute Disney ones complete with neoprene covers and straps so they are easy to carry around. If you're on the Disney dining plan, bring your refillable mug with you into the park. Refill at the water fountain or, as we often like to do, refill your quick service drink with some lemonade and pour it into your mug before you head back out.
Cooling towels or bands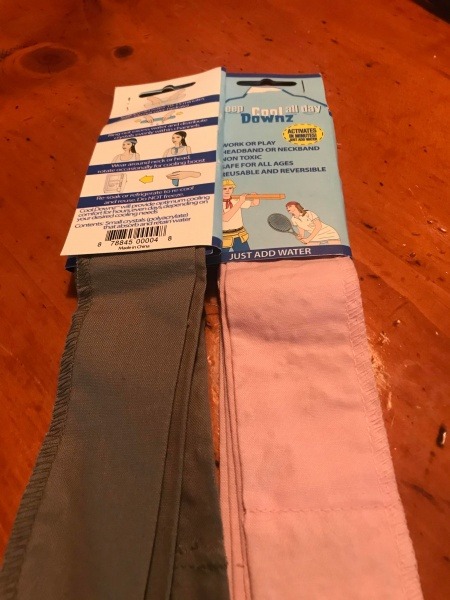 There are a bunch of different cooling towels and bands out there that will help you keep cool at Walt Disney World. These work simply by wetting them to activate them. The towels or bands can then be placed around your neck, for example, and help wick away some of the heat and sweat.
Misting fans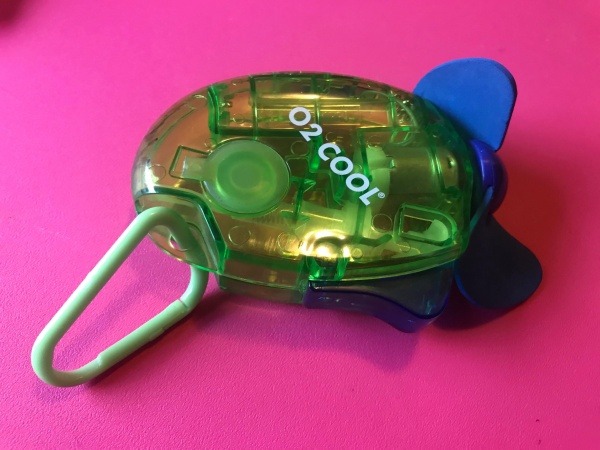 Disney sells them – of course they do! – or you can pick one up at home and pack it for your trip. On a super hot day, a little bit of mist and a breeze on your face can do wonders to cool you off. We have some small ones that don't hold a lot of water, but they are easy enough to refill. We like them because they are actually small enough to fit into a pocket and also have a clip to attach them to a belt loop, etc. Just like with the cooling towels, there are a lot of options out there so shop around and find one that works for you.
Planning your park day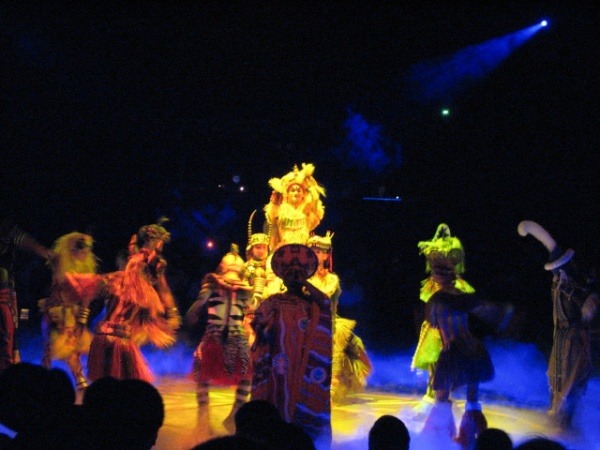 When it's hot out, you may want to steer clear of certain parks. Animal Kingdom always seems to feel extra hot when it's really humid out. EPCOT doesn't offer as much shade as the other parks seem to. If that isn't an option, plan your day wisely.
If you know you're going to ride Kilimanjaro Safari, which has an outdoor queue (and those fans only move so much air) and is an outdoor attraction, maybe plan to do that right before you watch an indoor show like Festival of the Lion King or Finding Nemo the Musical. That way, you know you have a good 45 minutes inside in the air conditioning to recoup before you move on to another outdoor attraction.
Other options include planning for meal breaks somewhere inside to cool off and recharge. One of our favorite ways to escape the heat is to take a gift shop break. We're not looking for anything in particular, although sometimes we do find something great. It's just a way to get out of the sun and heat and enjoy some air conditioning.
Pool/resort breaks or a water park day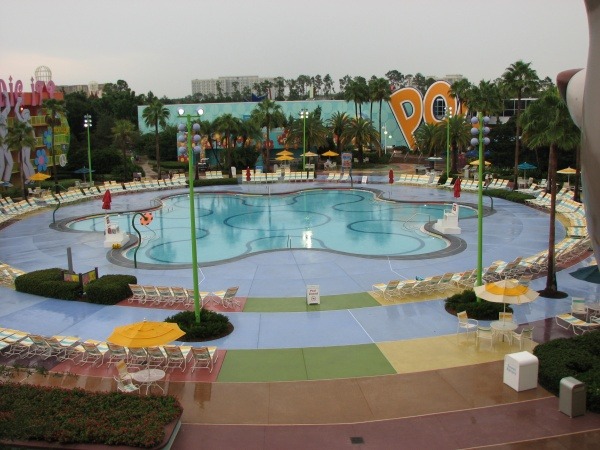 If you're staying at a Disney resort, you might consider a midday break at the resort to swim a little or rest in your air-conditioned room for a while. Another option is to visit one of Disney World's two water parks – Blizzard Beach and Typhoon Lagoon. Just keep in mind, they will be crowded on these hot days. But there's a lot to be said for spending a day battling the monster waves in the wave pool at Typhoon Lagoon. For a less crowded option, you can even sign up for surf school at Typhoon Lagoon. It takes place earlier in the morning before the water park opens.
So, there you have it. Some handy tips and strategies to help you beat the heat and keep cool Walt Disney World.
What tips do you have for keeping cool at Walt Disney World? Let us know in the comments or on Facebook or Twitter!
Did you like this article? Make sure to share it with your friends! Check below for easy ways to share!
Want to visit the Walt Disney World Resort? Contact The Magic for Less Travel for more information and a free, no-obligation quote.

Incoming search terms:
what to wear to keep cool at disney