Things are about to get punnier! That's because something gnu (new) is coming to the Jungle Cruise attraction at both the Walt Disney World and the Disneyland Resorts.
Disney shared that as an update to the Jungle Cruise story, the skippers will now be a part of the attraction at both the Magic Kingdom and Disneyland Park.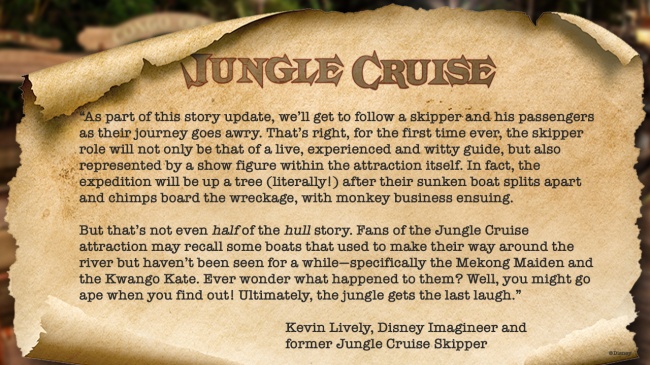 Imagineer Kevin Lively shared that on this updated version, Guests will follow a skipper and passengers. For the first time the skipper will actually be represented in the attraction with a show figure. The story of the Mekong Maiden and the Kwango Kate gets told, as we find that their expedition ends up in a tree, after their boat sinks and splits apart.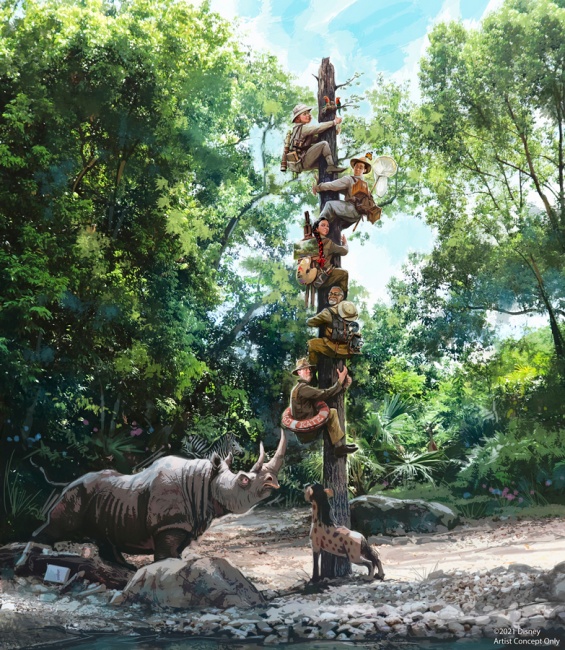 Plus monkey business will ensue, as chimps board the wreckage.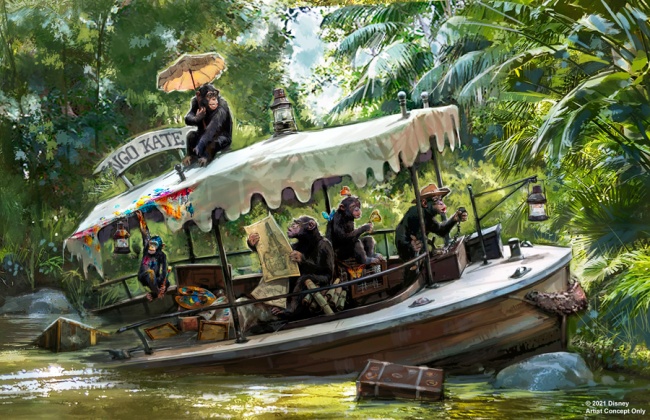 The attraction itself will still keep the same joking nature it has always had. Overall though, there will a new story, with more diverse values, and updated, lighthearted details.
This video on their YouTube channel shares more details about this update, as well as what current Jungle Cruise skippers think about the changes.
Currently, there is no word on when the attraction will close for refurbishment at Walt Disney World. (Keep in mind that Disneyland is currently closed. One would expect that their attraction will be updated while the park is closed.) In addition, a projected opening date with this new storyline has not been shared either.