This post may contains affiliate links for your convenience. If you make a purchase after clicking a link we may earn a small commission but it won't cost you a penny more! Read our full disclosure policy here.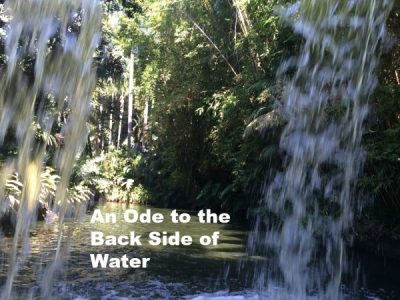 Ah, the Jungle Cruise. I have had the pleasure of riding this attractions many times, both at Disneyland and Walt Disney World. It's a Disney classic – an original attraction that Walt Disney was personally involved in creating. Some might find it old fashioned. Others might consider the audio animatronic animals and corny spiels of the skippers odd. I find it utterly fantastic.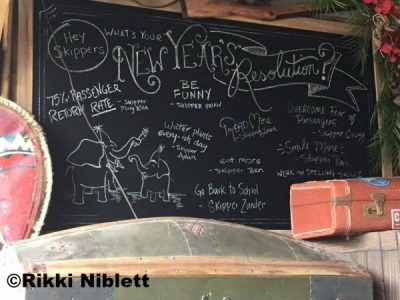 My entire family has been riding this attraction since the 1970's. I've been lucky enough to ride this with my parents, and then decades later, share it with my own daughter. Although rides such as Snow White's Scary Adventures had me shaking in my little seven year old shoes, the fearsome tigers and rhinos of The Jungle Cruise never scared me. The constant banter of the skippers always kept me smiling and happy.
WALT DISNEY WORLD
My first experience with the Jungle Cruise was in Walt Disney World's Magic Kingdom Park. Tucked into a corner of Adventureland, I was riding this attraction long before the advent of FastPass+. I remember returning to this ride year after year, family vacation after family vacation.
"Where are you from?" the skipper would ask.
"New York," my Dad would respond.
The skipper cupped his ear, "I'm sorry?"
"NEW YORK," my Dad responded.
"Look, I already said I was sorry. What else do you want from me? Oh, by the way, see that leafy green thing? That's a tree."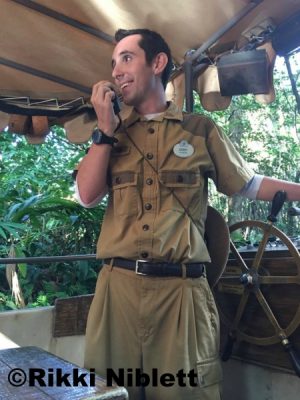 And then we would glide past elephants who would invariably swallow their trunkfuls of water, see huge butterflies, gorillas having fun at an abandoned camp, hippos that always seemed more funny than menacing, and baboons frolicking in a shrine.
It's been many years since I've visited Walt Disney World during the Christmas season so I haven't yet experienced the Jingle Cruise, which I hear is an often corny, sometimes hilarious, and always entertaining holiday overlay.
DISNEYLAND
I was a newlywed and freshly arrived in Southern California when I first experienced this ride at Disneyland Park. We almost missed it because of the massively long line for the newly opened Indiana Jones ride. In fact, the recorded spiel that entertained us during the line for the Jungle Cruise mentioned the newly excavated Temple of the Forbidden Eye right next door.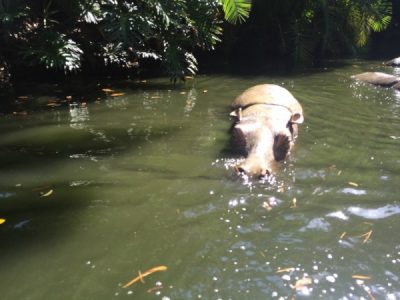 Although this ride doesn't offer FastPass, we don't mind the line, because we know we will be entertained by talented, funny skippers who will keep us entertained the whole time.  Also, the loudspeaker will entertain us with instructions such as "If you're happy and you know it, stomp your feet. Thanks – that should scare off the roaches."
"You should be very careful – there are man eating creatures out here! Which means, women and children, you're fine."
Disneyland's Jungle Cruise also features a holiday overlay, which I am excited to try this upcoming season. I'm looking forward to seeing the decorations throughout the ride and hearing the skippers longingly pine for home as they have to spend their holidays stuck on the boats showing us the backside of water.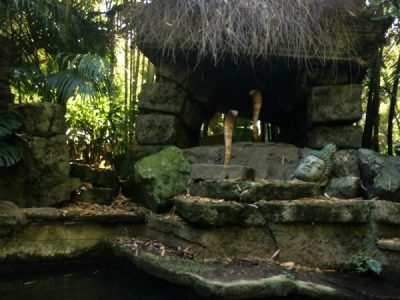 What is your favorite part about the Jungle Cruise? Share yours in the comments. 
Did you like this article? Make sure to share it with your friends! Check below for easy ways to share!