This post may contains affiliate links for your convenience. If you make a purchase after clicking a link we may earn a small commission but it won't cost you a penny more! Read our full disclosure policy here.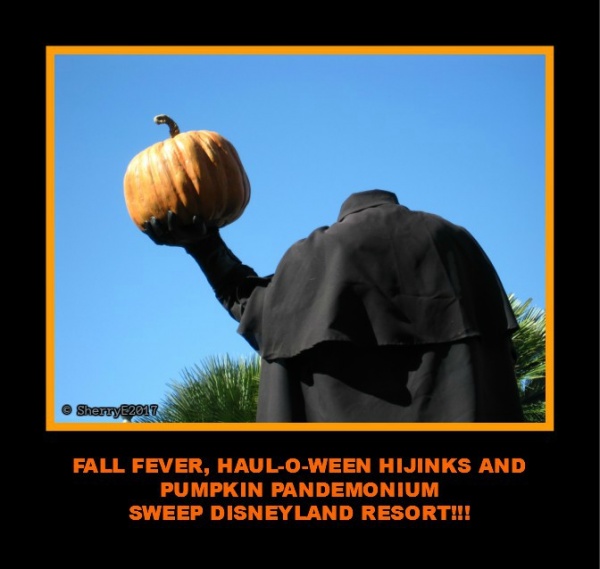 Fall Fever has swept the nation… or at least the Internet.   On September 22nd, as summer moseyed off into the mist and autumn greeted us with promises of cozy comforts and caramel apple treats, social media feeds across America and beyond were filled with cheerful messages of "Happy Fall, Y'all!"   Tranquil images of magnificent-golden meadows and magical pathways strewn with amber leaves cascaded down our Facebook and Instagram pages.   It was as if a collective sigh of relief filled the air, as people took to the streets to dance with reckless abandon at the changing of the seasons.   (Okay… maybe I am the only one who danced in the street. Don't judge.)
Fall has come to Disneyland Resort as well, and I recently had a chance to stroll around and take photos of some of the highlights to share with you here.
Halloween Time is in full swing in Disneyland Park, with the return of the annual Pumpkin Festival on Main Street, Mickey's Halloween Party, Haunted Mansion Holiday, Space Mountain Ghost Galaxy and the Dia de los Muertos display in Frontierland.   Here are a few images from Main Street…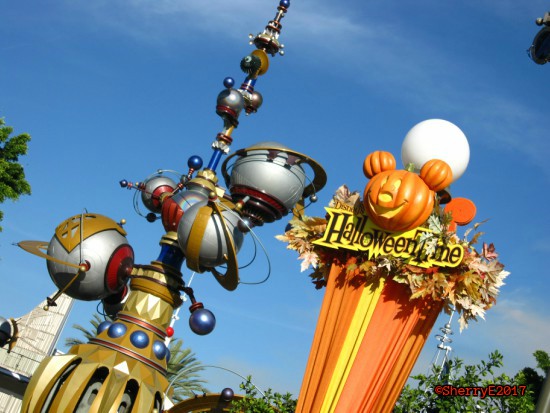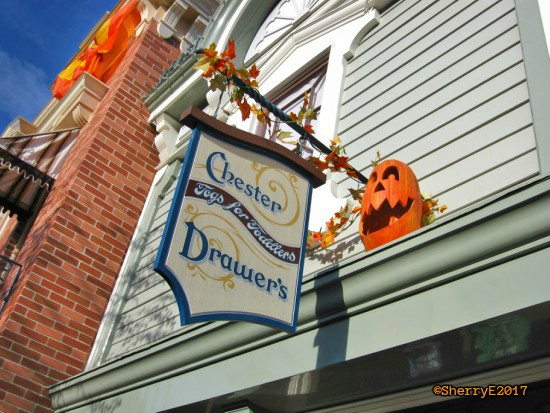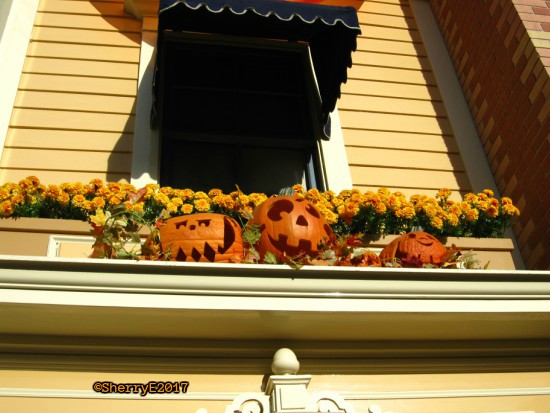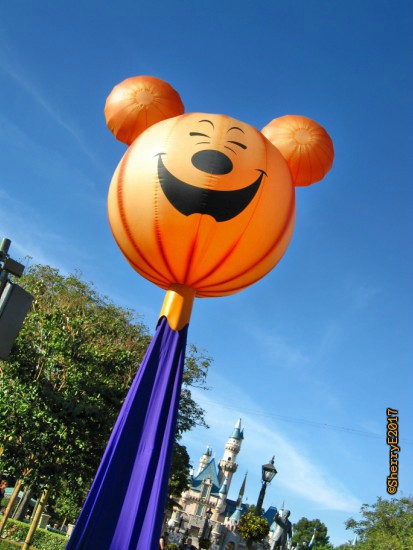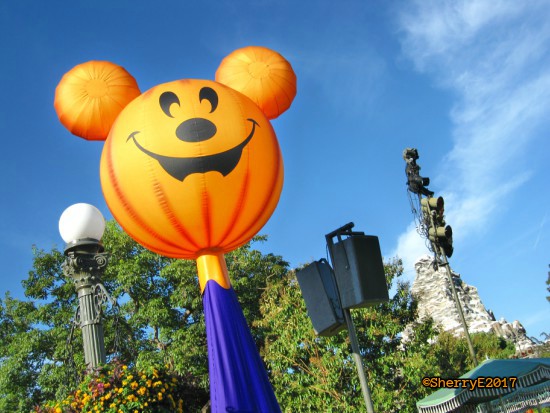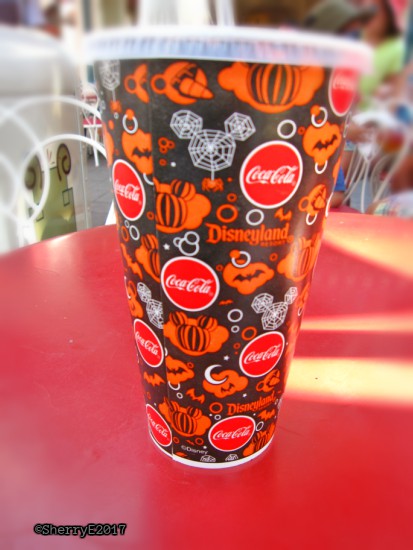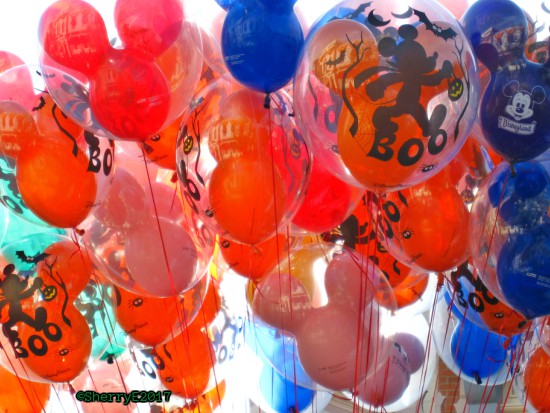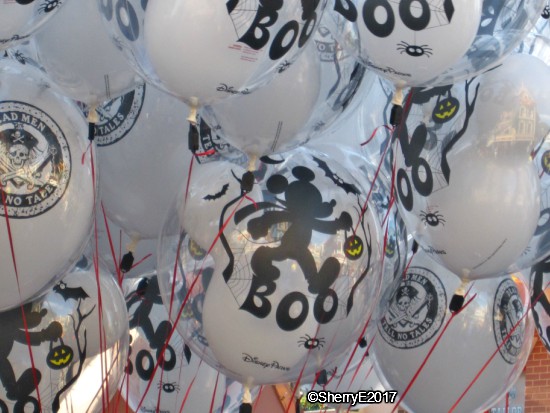 And — for the first time in eight years — Disney California Adventure Park is joining in on the fun.  This time, instead of candy corn sprouting from palm trees and cacti (R.I.P., Candy Corn Acres), as it did in 2009, the cornerstone of California Adventure's Halloween celebration is Cars Land's inaugural Haul-O-Ween. Buena Vista Street is not without its own new decorations package, but there is no getting around the fact that Cars Land is the true highlight.
It should be noted that news of Guardians of the Galaxy – Monsters After Dark was announced after my August Halloween Time preview article was published, which is why it was not included in the "New in 2017" category.   Additionally, more details of California Adventure's Dia de los Muertos-inspired Plaza de la Familia event were released in September.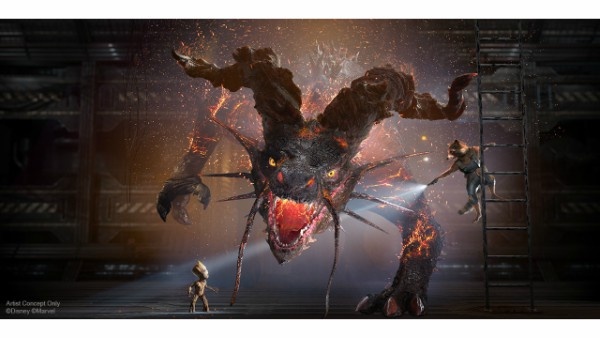 Ever since Buena Vista Street and Cars Land opened in 2012, and especially after seeing the incredible holiday season makeovers for each land, I have envisioned the many possibilities for future Halloween transformations and hoped that what I conceptualized in my mind would one day come to fruition.   When considering how Buena Vista Street could be enhanced, I suppose I always assumed that it would entail a retro take on the holiday, filled with vintage window displays and artwork depicting cherubic trick-or-treaters.   Nothing too over-the-top or colorful… a more subdued overlay, if you will.
In July of this year, I was elated to learn that, at long last, Buena Vista Street and Cars Land were going to receive those overdue Halloween Time adornments.    Needless to say, I was a bit surprised to discover that Buena Vista Street's eerie embellishments would be heavily influenced by The Nightmare Before Christmas, with an appearance by a Headless Horseman statue.    Disney revealed that Oogie Boogie would be looming over the entrance to California Adventure, unleashing swarms of bats, and that the theme would continue throughout the land.
Being the overly analytical person that I am, I must admit that I could not make heads or tails out of why Oogie Boogie would be interested in California Adventure in the first place — was there a narrative behind it?   Or did the Oog-ster just wake up one day and decide to amble across the Esplanade to see what was going on in Disneyland's sister park?   The fundamental premise sounded strange to me.   It seemed as if Disney — known for masterful storytelling — was trying to shoehorn The Nightmare Before Christmas into a park in which it was never really a focus in any previous Halloween Time season, just to create a sort of through line between the two parks' observance of the spookiest time of the year.
Speaking of not being able to make heads or tails out of something… the Headless Horseman statue, on the other hand, made complete sense to me.   (See what I did there?)   The Legend of Sleepy Hollow is a very old tale, and I could picture the fine Citizens of Buena Vista Street being caught up in the mystique of it.   But the Headless Horseman sharing prime real estate with the not-very-subdued Oogie Boogie and assorted wacky Nightmare Before Christmas decorations was what perplexed me.   I had to see it for myself, in person, to get an idea of whether or not it all meshed — and to return here to tell you about it!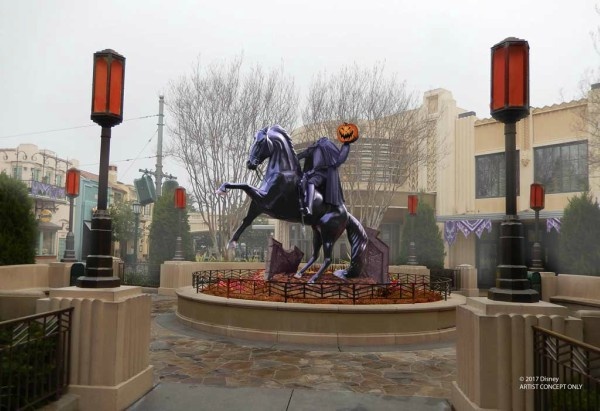 As I approached the entrance to California Adventure, immediately I thought that Oogie Boogie would probably look better at night than in the daytime.   I appreciate that Disney is trying to add some frightful touches to this park, but I think that the character pumpkins above the turnstiles at Disneyland's entrance are more effective in general.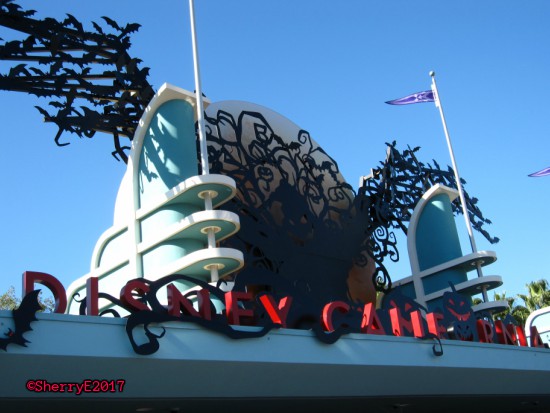 The purple bunting is nice, and it complements the purple lighting element throughout Buena Vista Street at night, but I did not feel that it fit with the basic theme and design of the facades along Buena Vista Street.  Does the bunting fit with a Nightmare Before Christmas theme?   Of course.   But does The Nightmare Before Christmas fit Buena Vista Street?  That is the question.
The bats, which were everywhere, lacked in quality.    Not even 2 weeks into the Halloween Time season, I watched a bat's glittery red eye (meant to sparkle in the sun to give off a glowing effect) fall off and land on the ground in front of me.   It was not even a breezy day.   I am sure that many of the bats will be eyeless by the end of October.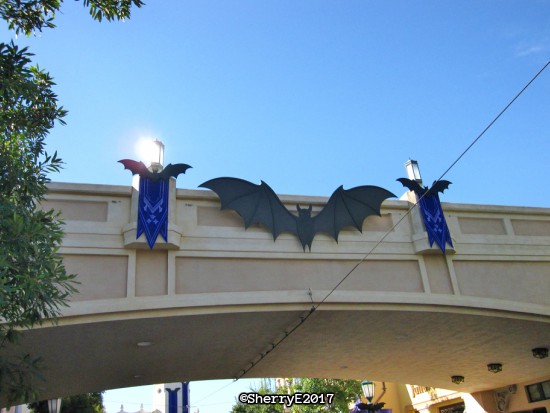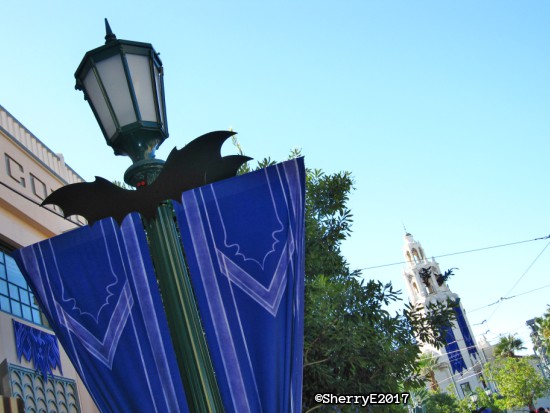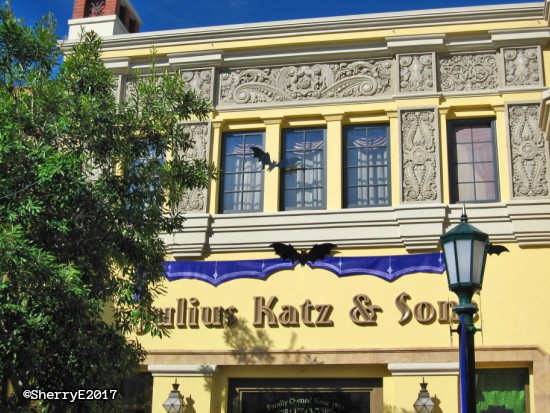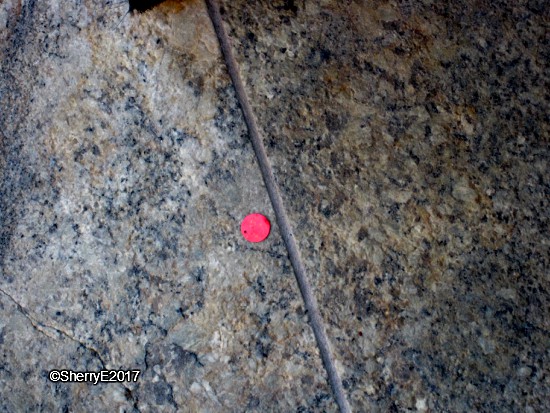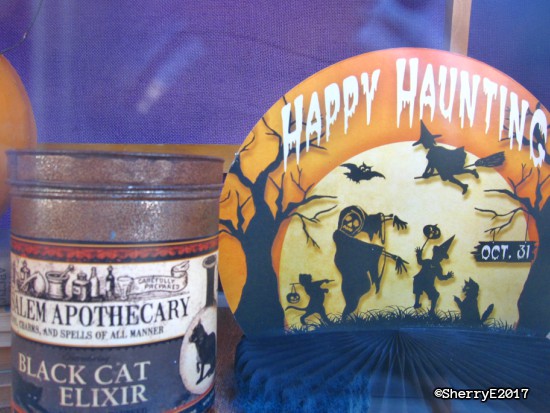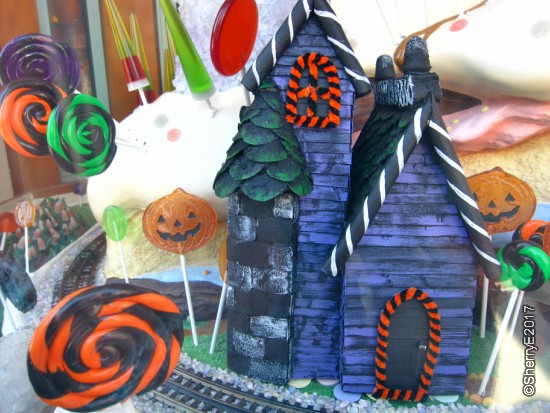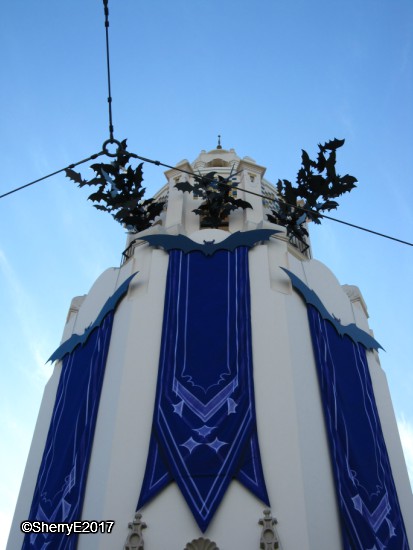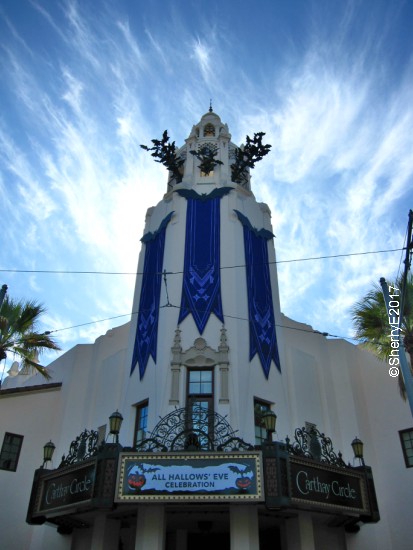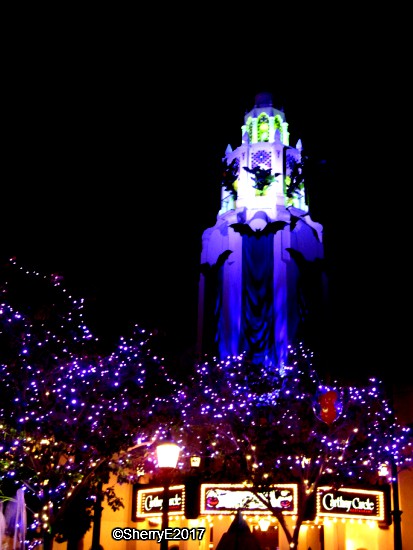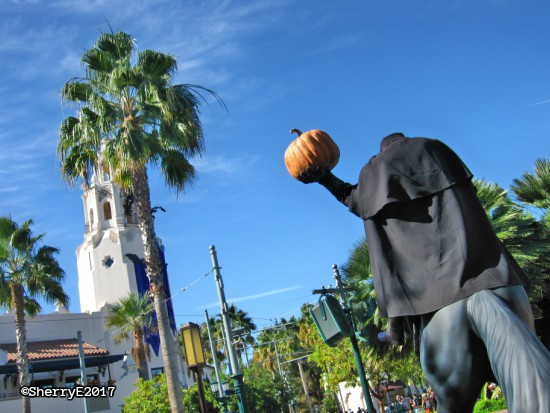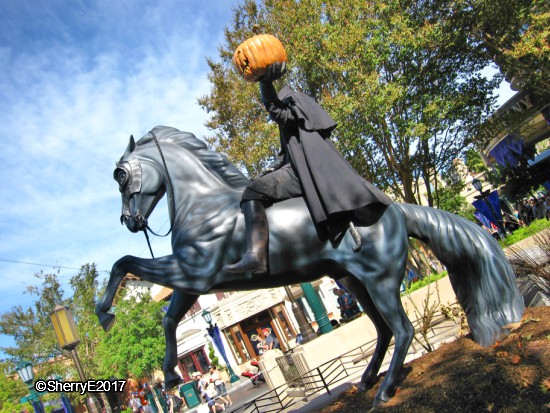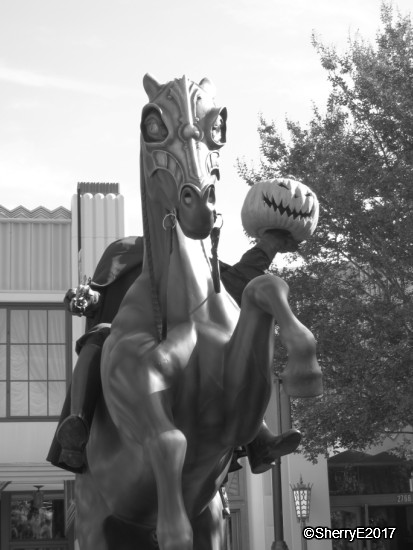 Overall, Buena Vista Street's Halloween overlay came across as an elevated version of a school art project, especially in daylight, and not as fully dimensional as, for example, Main Street's own overlay.    The prolific bats were flat, literally and figuratively, and lacking in personality — unlike the 300+ pumpkins in Disneyland.   The Headless Horseman added a nice dose of creepiness, but seemed to clash with the heavy Nightmare Before Christmas theme, which, in turn, clashed with the vintage-ish window displays.
I guess that what I mean to say is that the entire decorations package was not wholly cohesive, and felt incomplete.   In theory and as far as intent, I love that Disney is trying to build up Halloween Time and make California Adventure more a part of it, but the execution of certain aspects of it could be better.
Rumor has it that, in 2018, when Mickey's Halloween Party is expected to move to California Adventure, Buena Vista Street will be dressed up even more, which I fully support and think is quite necessary.
Also circulating through the rumor mill is that Grizzly Peak is due to get its own ominous ornamentation next year – which I have been championing for a long time.   I can just see the creepy lights and fog rolling over the dark paths at night.
What Buena Vista Street's seasonal décor lacks in impact and cohesion, Cars Land makes up for in every way.     As is the case during the holiday season, the attention to detail is astounding, using humor and automotive accessories to create scary faces, spiders, pumpkin patches, and much more.    When I imagined what a Cars Land Halloween celebration could look like, this was pretty much it.   It is just about everything I expected it could be and more.    I do not even really have to explain much, as the photos will do the talking.   See for yourself…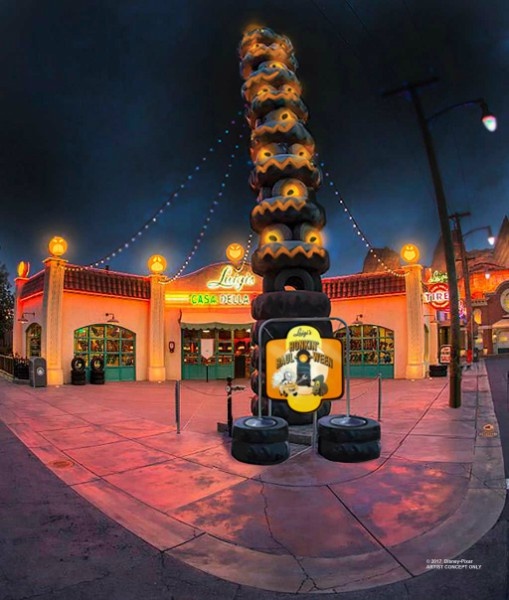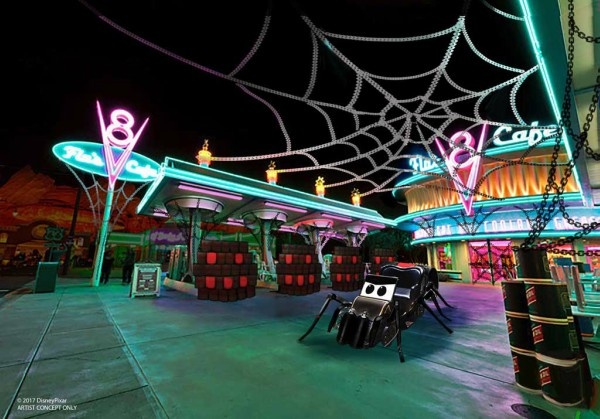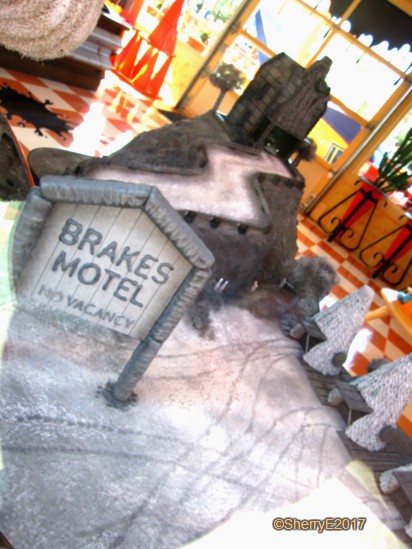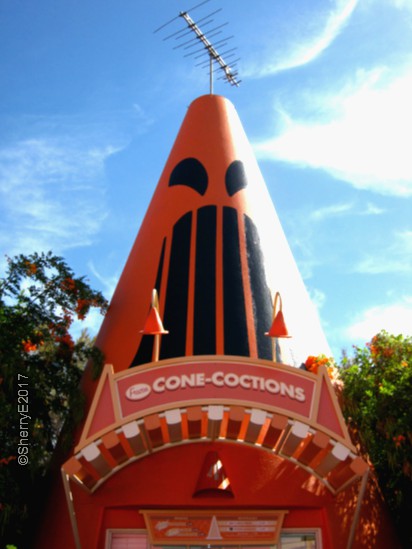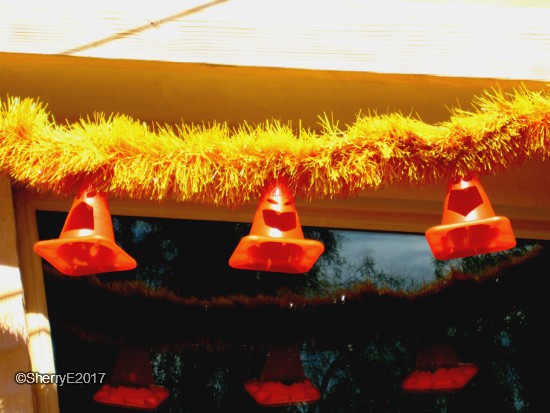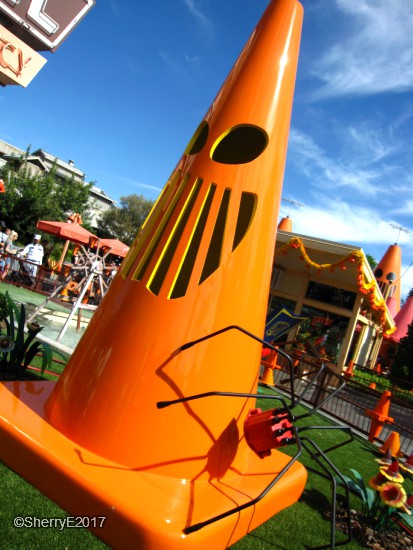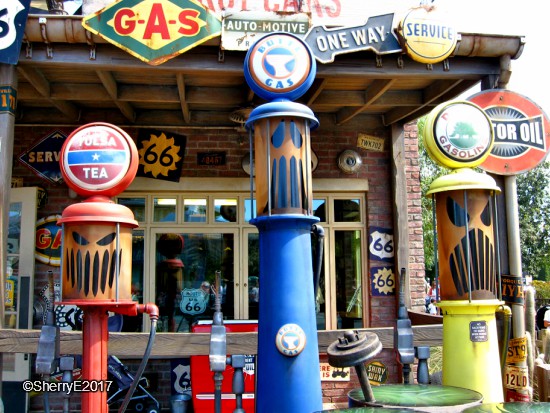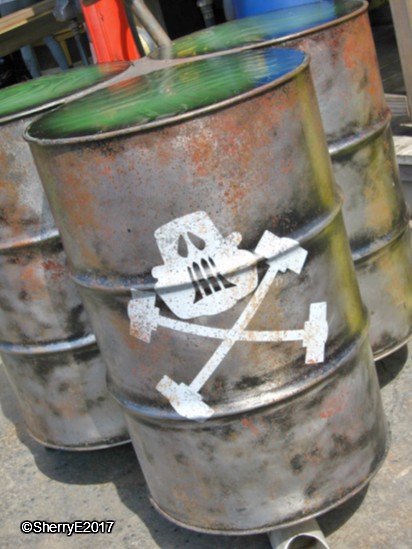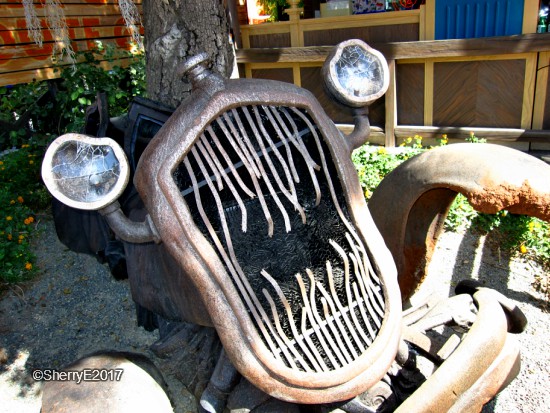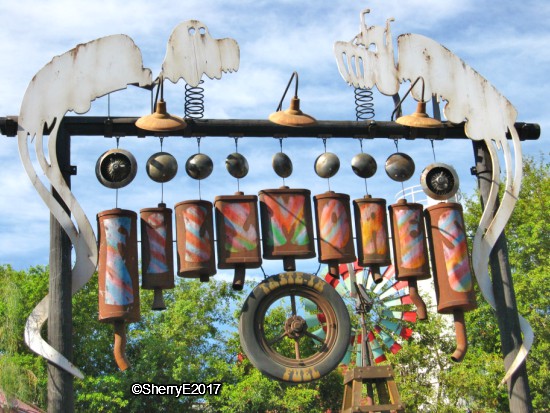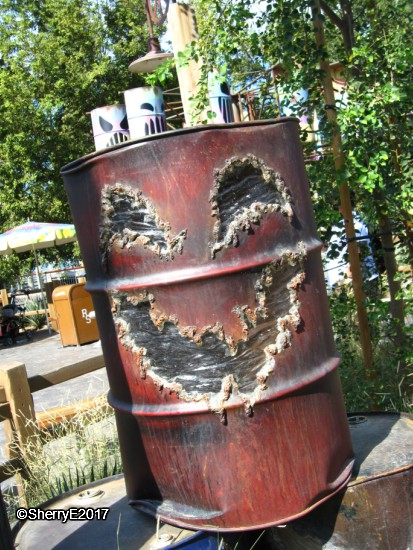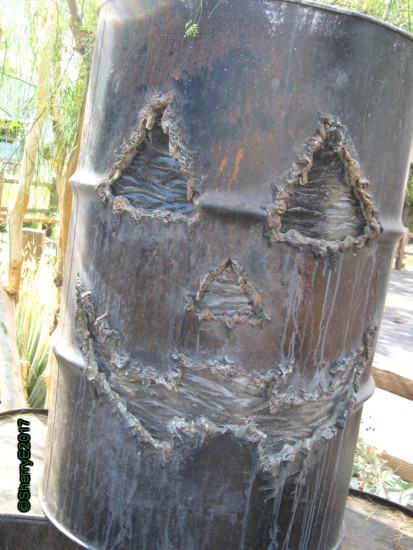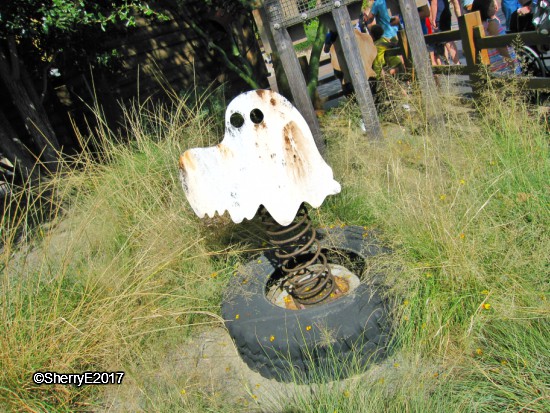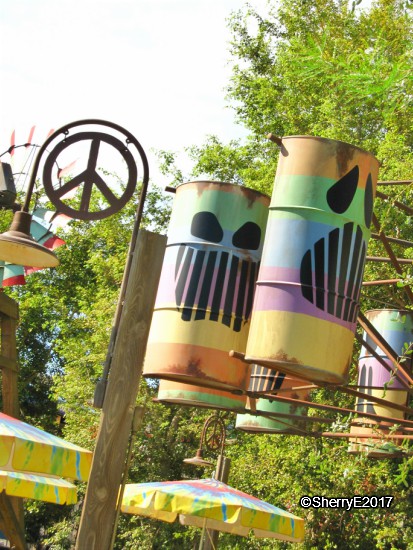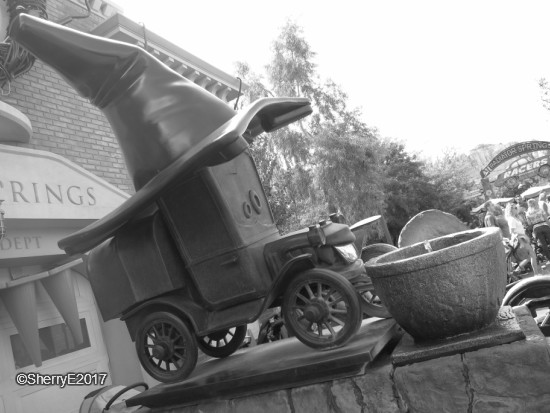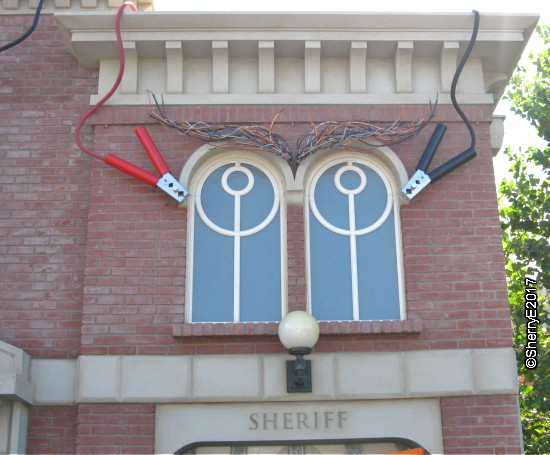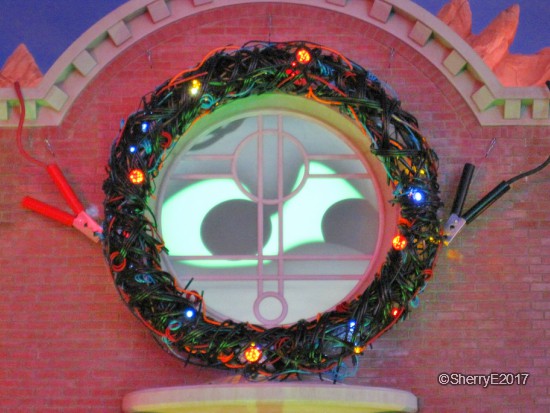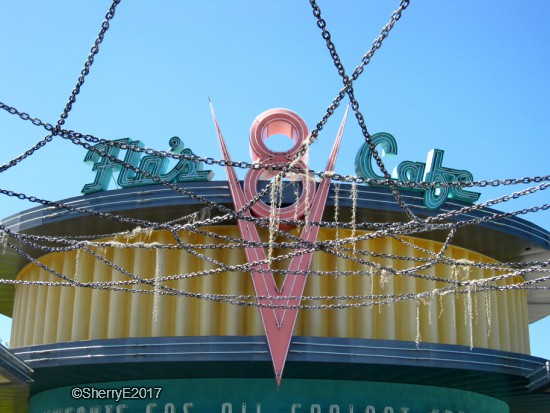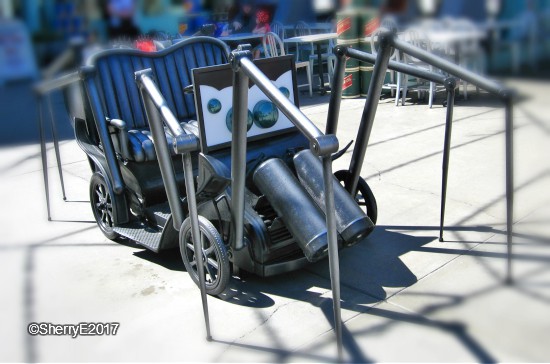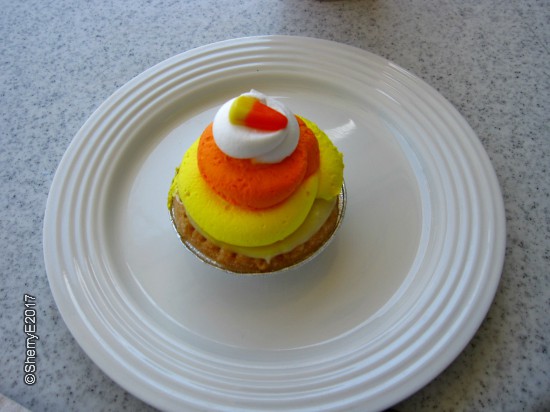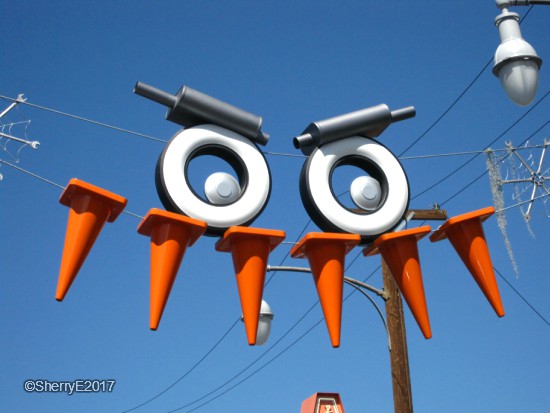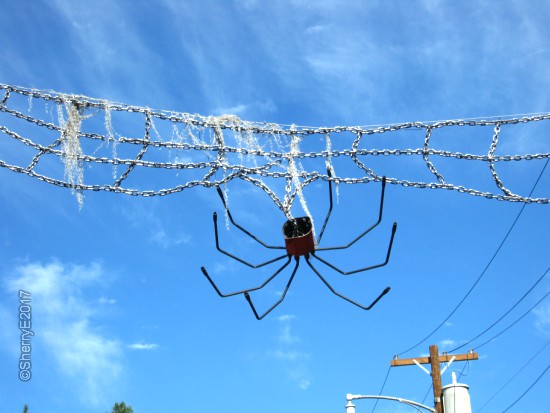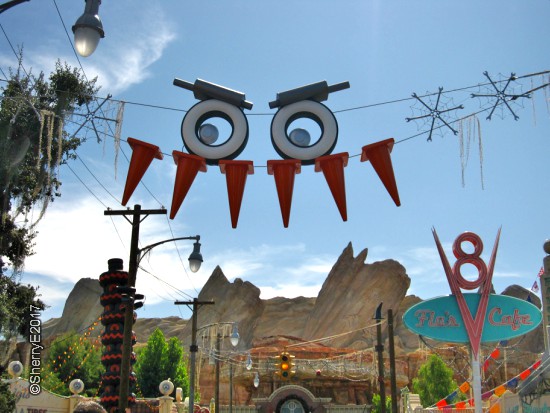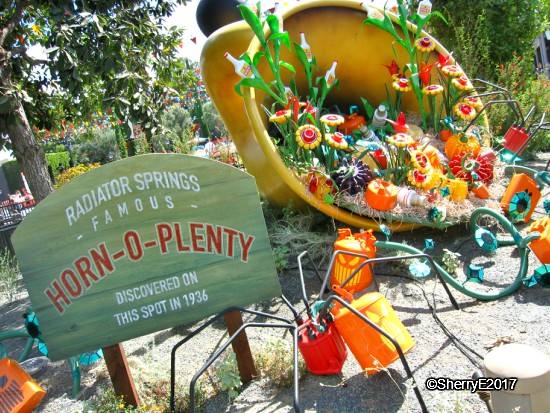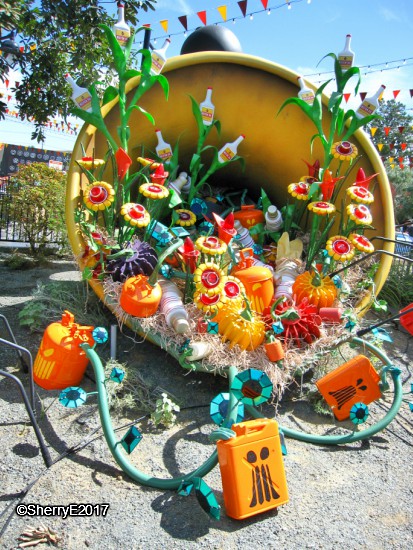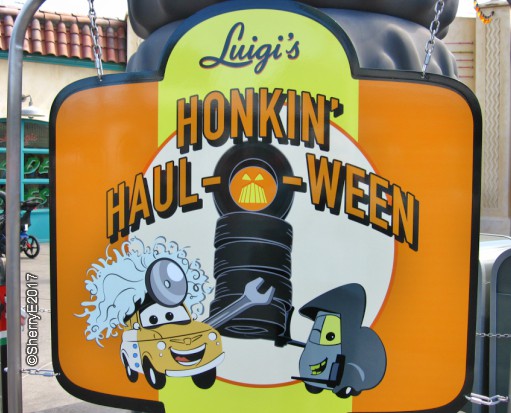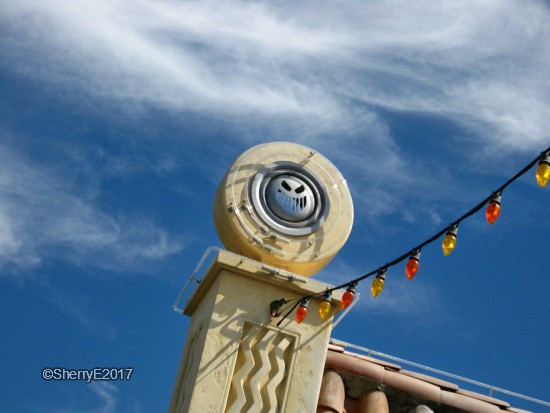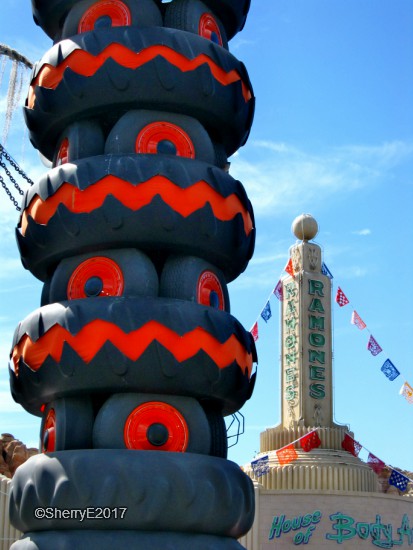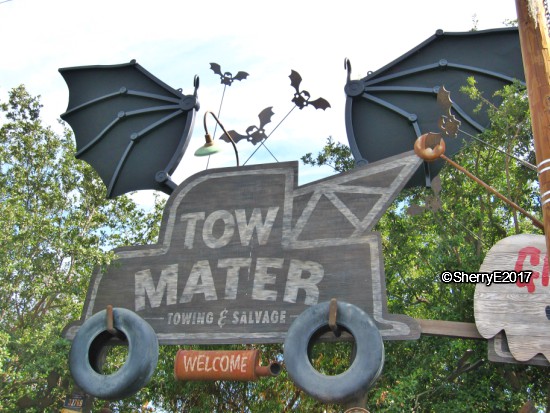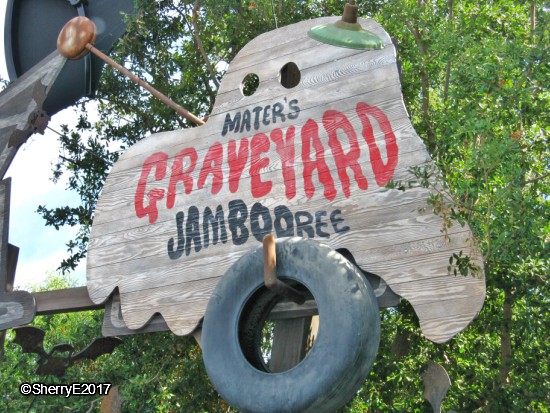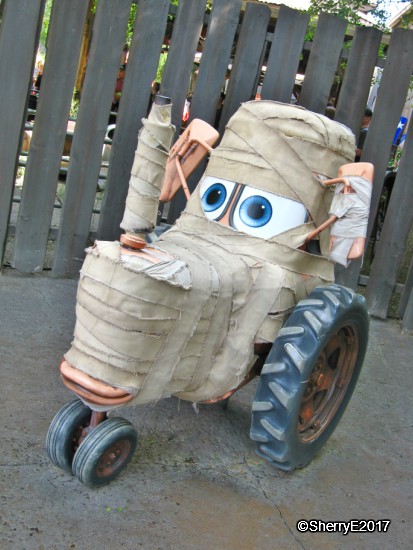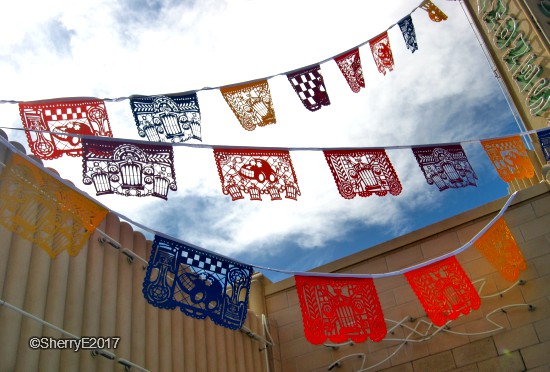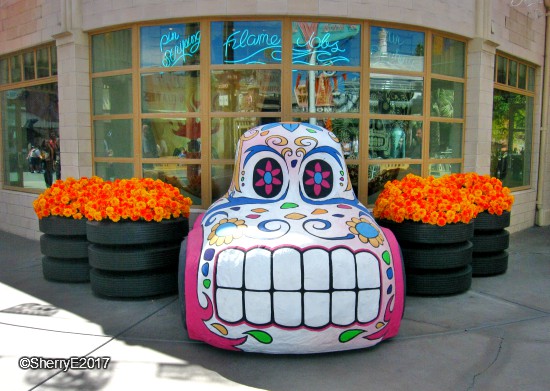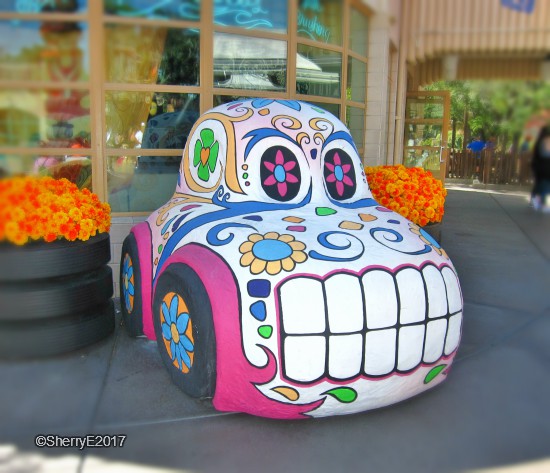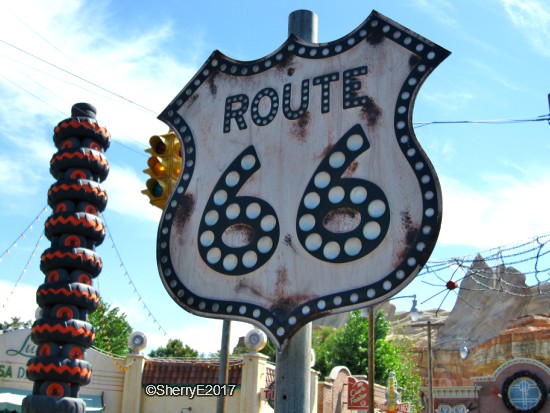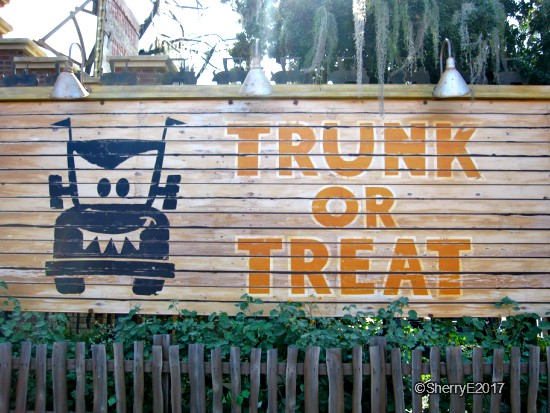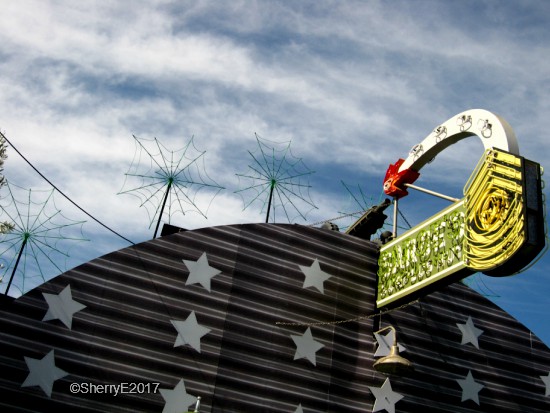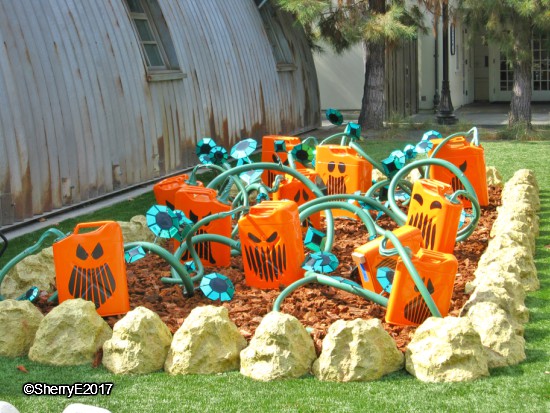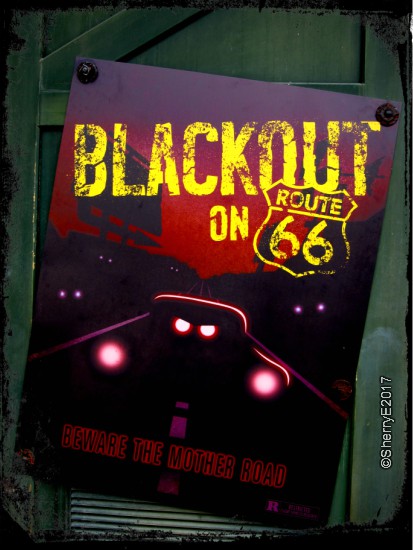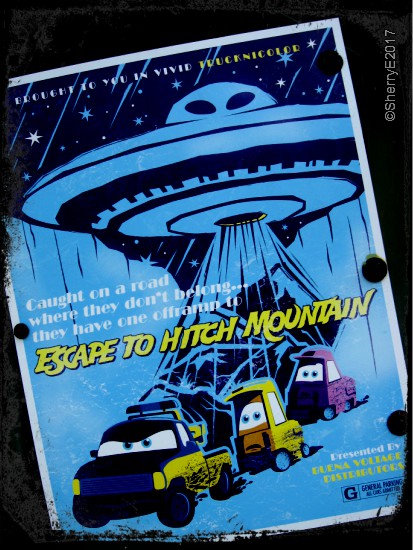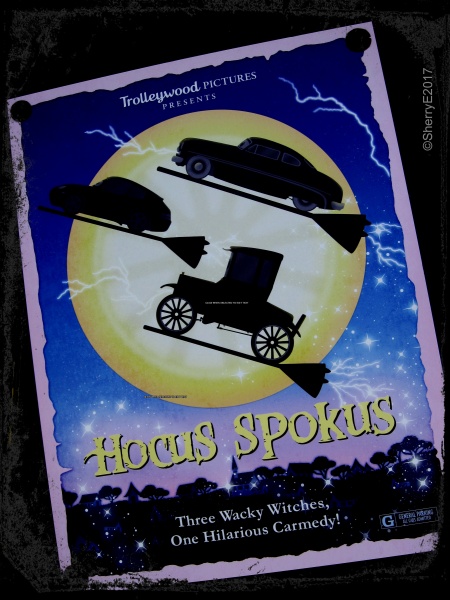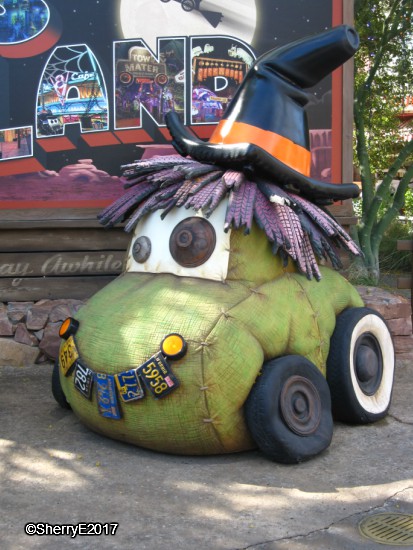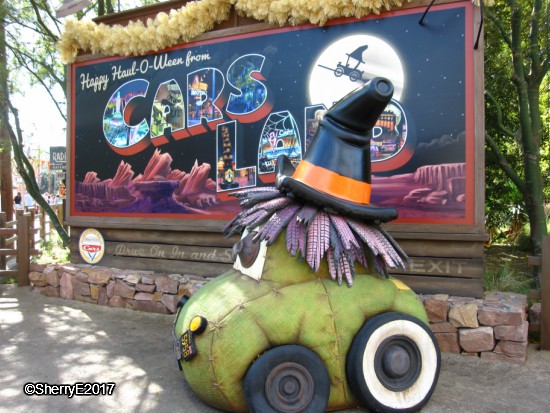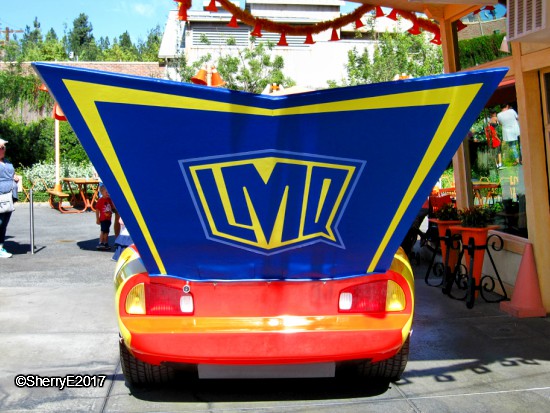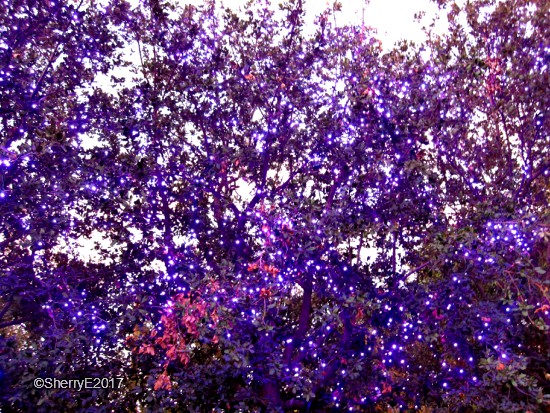 Cars Land's Haul-O-Ween décor is a big hit for me, and I now find myself involved in an internal debate over whether I prefer this seasonal overlay over the holiday season overlay, or vice versa.  I truly love both!
Also new this year is the plethora of pumpkins lining Downtown Disney.   There are glorious beds of autumn foliage, and gourds of varying colors and sizes stationed in many of the planters throughout this busy thoroughfare.
An important thing to note is that the popular Halloween display in the lobby of the Grand Californian Hotel and Spa is not returning in 2017, due to renovations currently taking place.   At the time of my Halloween Time preview article in August, it was believed that the display would be back for a third consecutive year, but the hotel's staff was informed — after the Halloween Time season had begun — that this would not be the case.
My hunch is that the loss of the display in the Grand Californian this year is what prompted Disney's Enhancement Team to do something with Downtown Disney, suddenly scattering pumpkin towers to and fro.   I suspect they may have wanted to distract people from venturing into the Grand in search of any signs of Halloween, and the only way to do that was to spread the Fall Fever to the busy shopping and dining area that stretches from the Disneyland Hotel to the Esplanade between the two parks.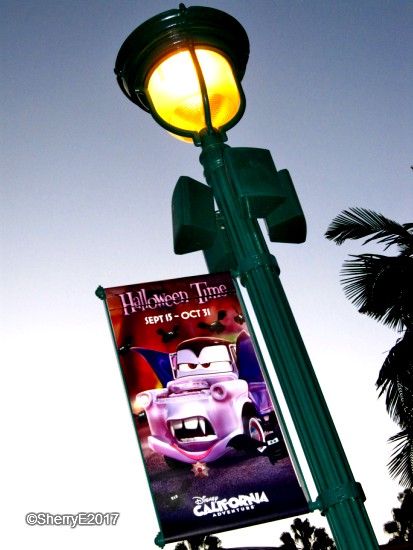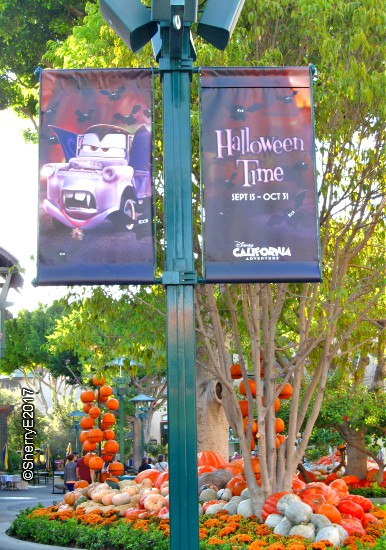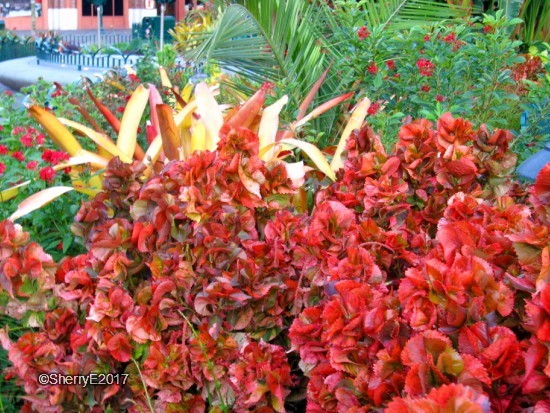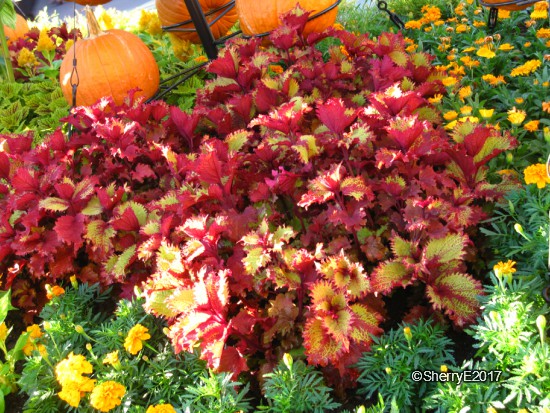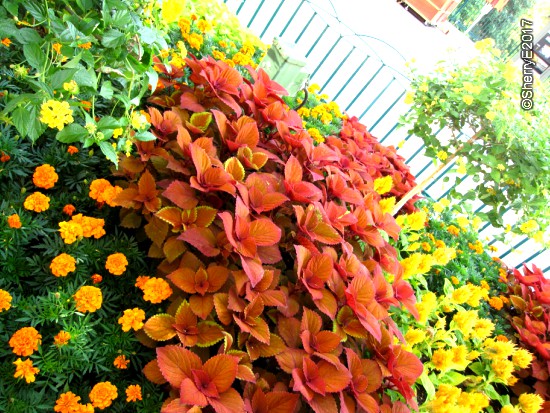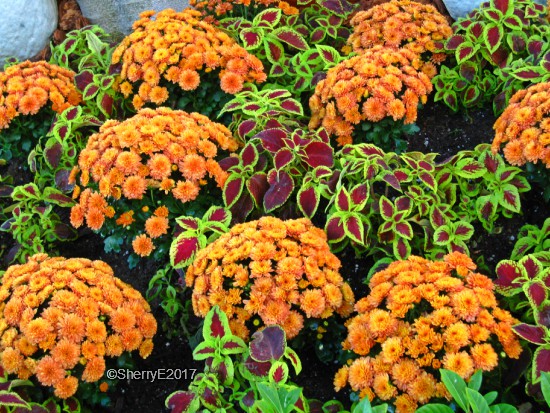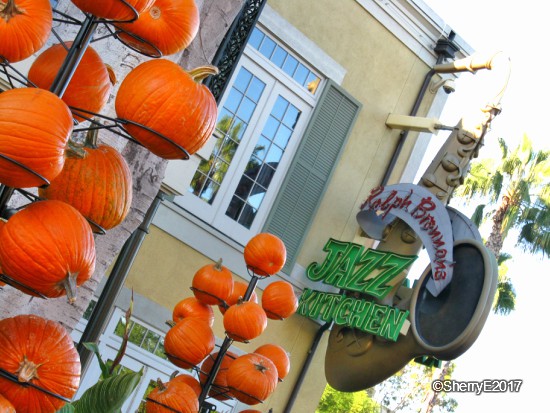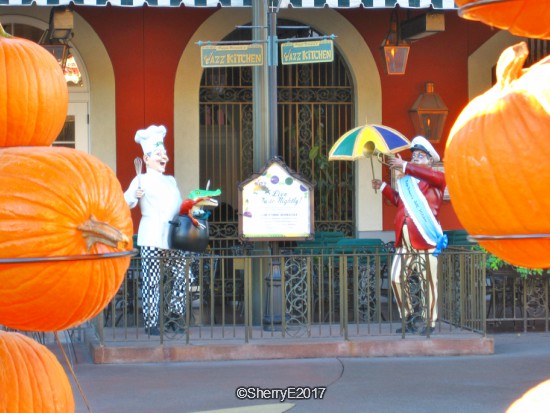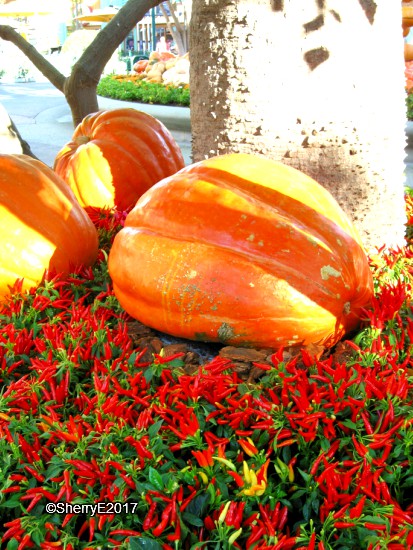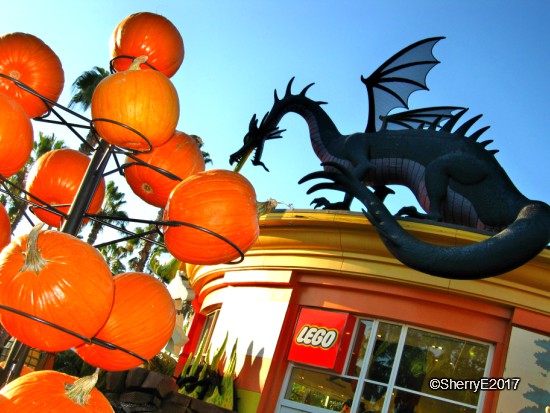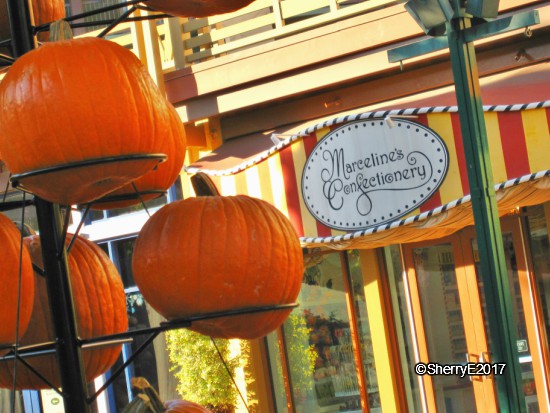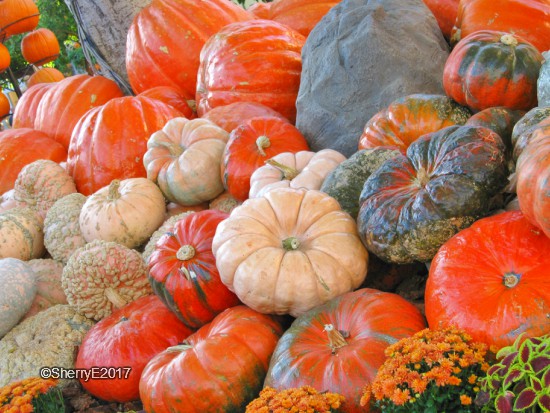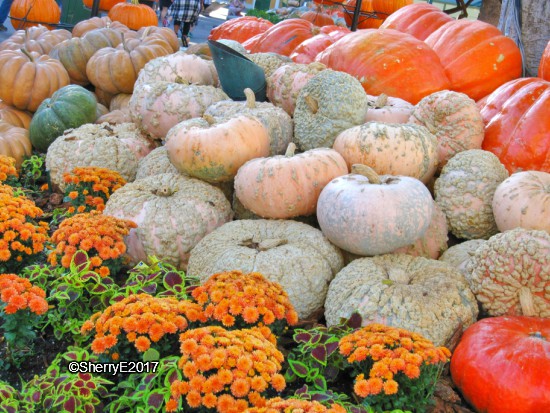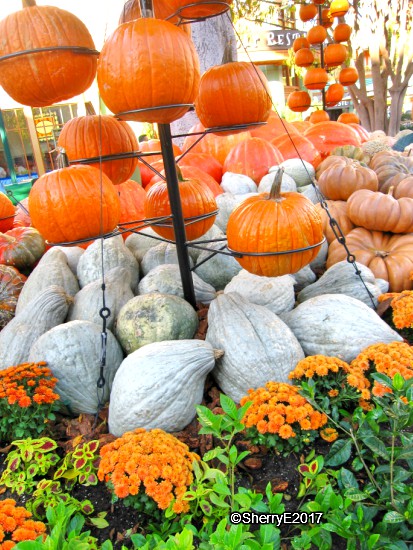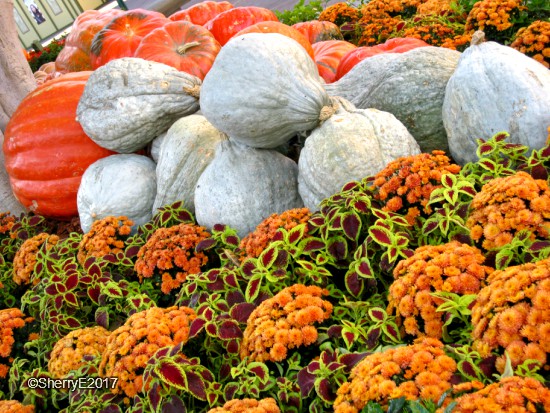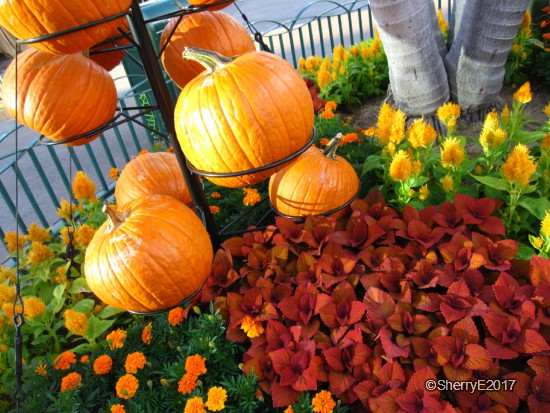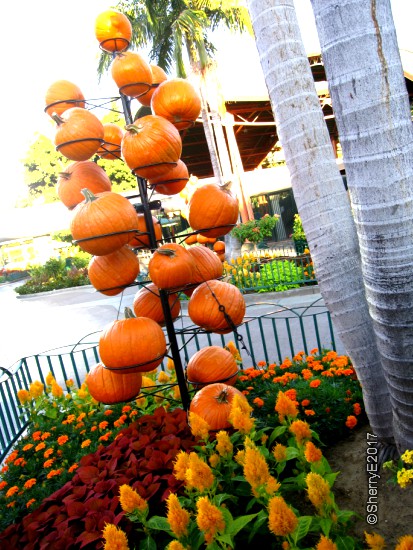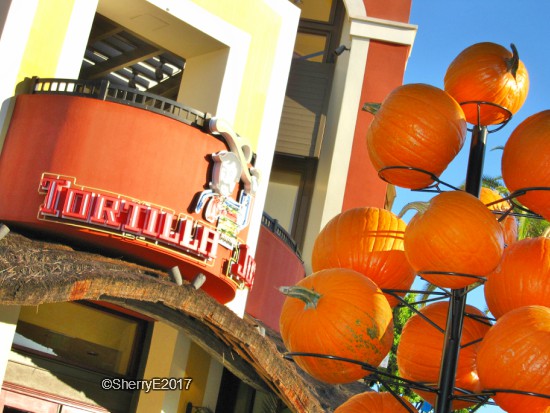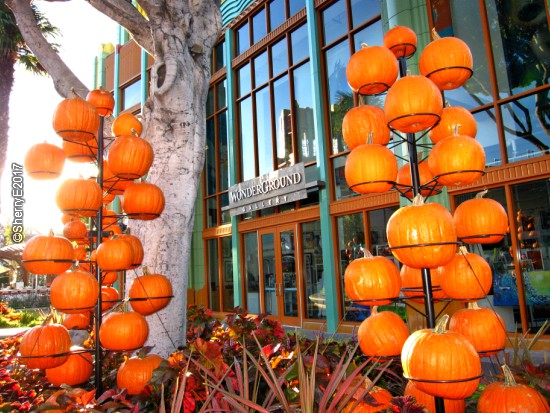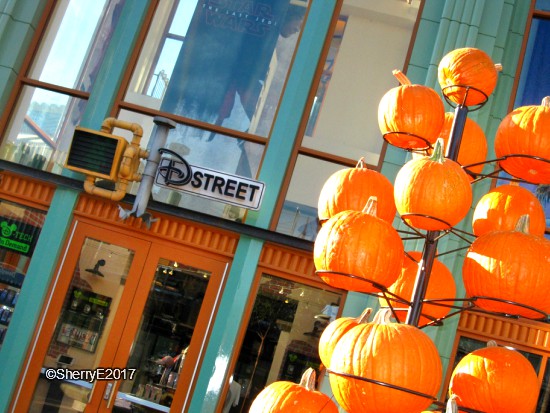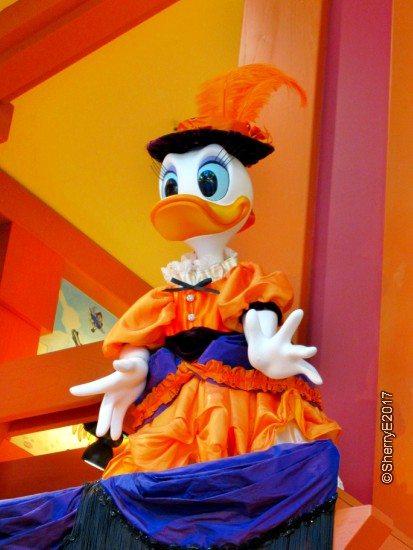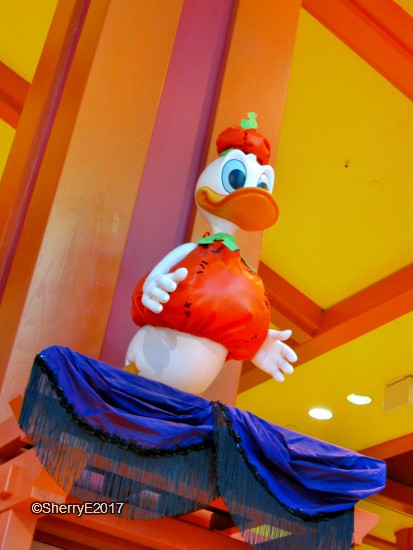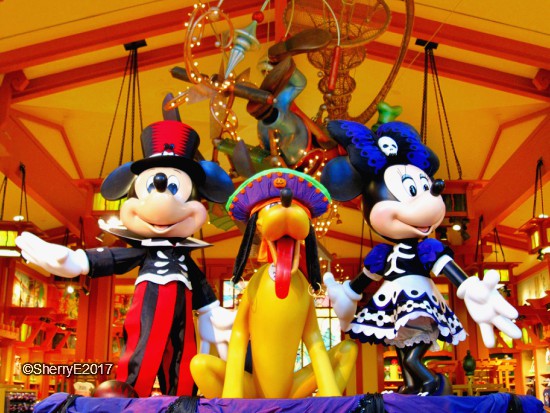 While Downtown Disney's pumpkin palooza is a refreshing infusion of Fall Fever into Disneyland Resort, some of the pumpkin towers seemed kind of lackluster, and maybe even a little bit redundant.   If they had been carved with different faces, or if each Downtown Disney business had been able to design and showcase its own pumpkin, I think it could have been a more exciting endeavor.  But it is a step in the right direction, which is the most important thing.  For many years, Halloween Time was a lopsided celebration, happening in Disneyland Park only and nowhere else.  Now it is branching out and encompassing much more territory.
I hope you enjoyed this photographic tour of some of what is new at Disneyland Resort for Halloween Time.   If you happen to be in Southern California and come down with a case of Fall Fever, I recommend heading to the parks before October 31st to jump into the fun.
Happy Halloween!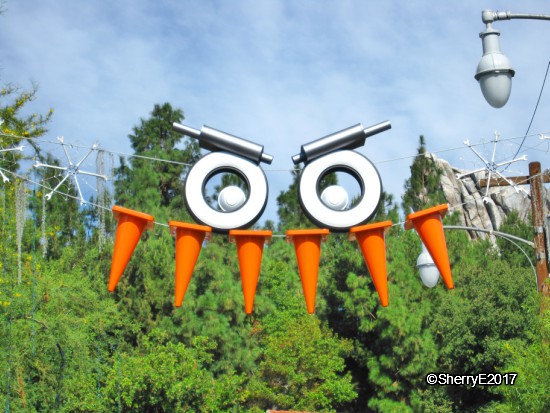 Have you visited Disneyland yet to see their Halloween Time decor? What did you think? Share your thoughts in the comments.