This post may contains affiliate links for your convenience. If you make a purchase after clicking a link we may earn a small commission but it won't cost you a penny more! Read our full disclosure policy here.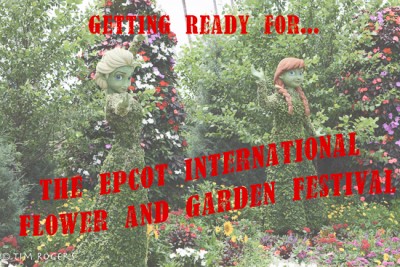 Living in Austin, Texas, I appreciate a place where there is always a special event or festival going on, so Walt Disney World makes me feel right at home. It has become commonplace for longtime Disney fans to remark that there is no longer a "slow" time at Disney, and one of the big reasons for that is the great events that happen throughout the year.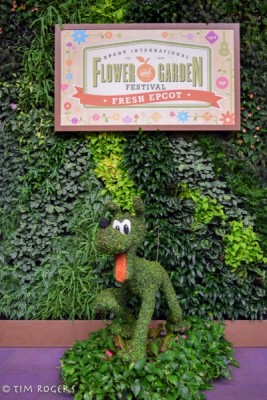 One of my favorites of these is the Epcot International Flower and Garden Festival, which takes place from March 2nd until May 30th this year. I had the great opportunity to attend the festival last year, and wanted to share some thoughts and tips for all that are planning on heading down for this year's festival.
One general piece of advice to start– the festival has a little passport with many of the festival offerings listed, such as the outdoor kitchens and topiaries, so it can be a great way to keep track of what you have done, and also a free souvenir!
Festival Center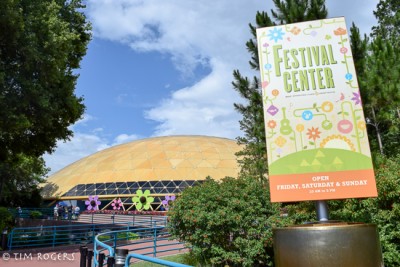 As is the case with the Food and Wine Festival, guests attending the Flower and Garden Festival can visit the old Wonders of Life Pavilion to explore the Festival Center. Within the center, you can find a consolidated store for festival merchandise, talks and book signings by horticultural experts, informational exhibits about topiaries, and much more.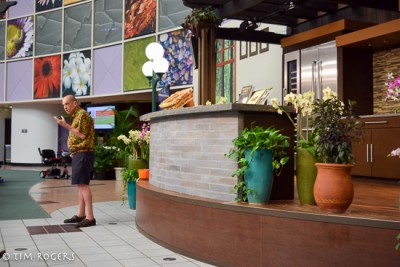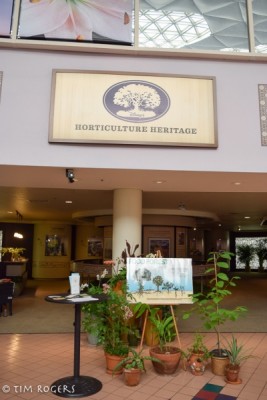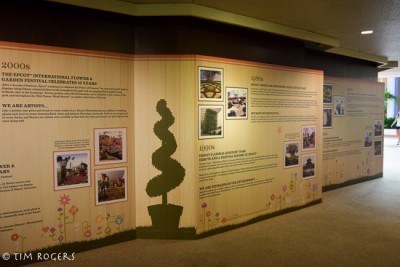 We had a lot of fun exploring all of these areas and made it a point to visit several times. Something important to remember, is that the specific speakers and times will be listed in times guides available near the gates and in the Festival Center. Some speakers appear more than once, so being prepared can help you make the most of your trip.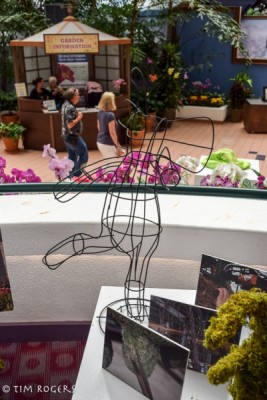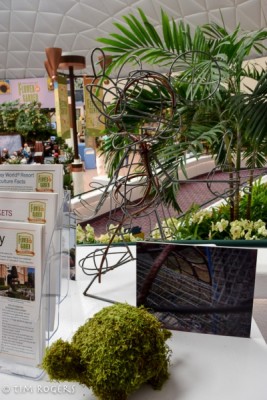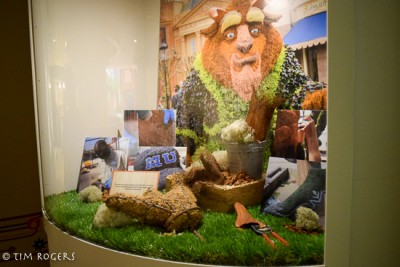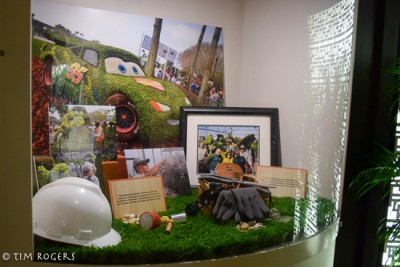 *Tip: Our trip occurred during the last week of the festival. As such some of the merchandise was on sale, but some of the special items had been sold out for a few weeks. Just be prepared for these sort of changes based on the timing of your trip.
Topiaries and Gardens
I like taking pictures of plants. Especially pretty ones. As such, the transformation of the normally beautiful grounds of Epcot to the exquisitely beautiful presentation during Flower and Garden is a great time to visit. Some of this is because of demonstration and themed gardens all around the park.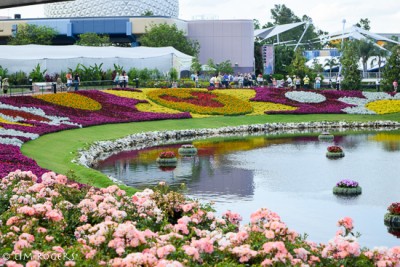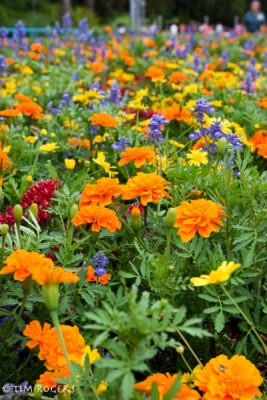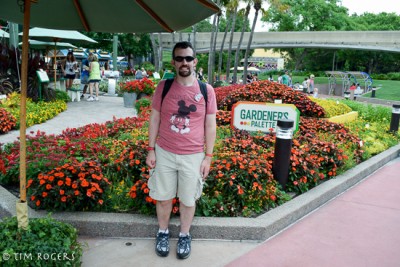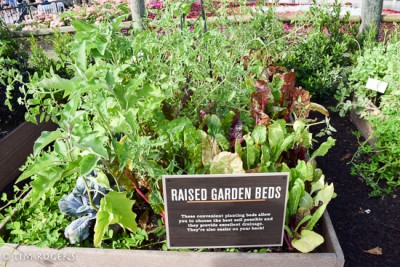 Last year they also had special gardens inspired by the emotions in "Inside Out."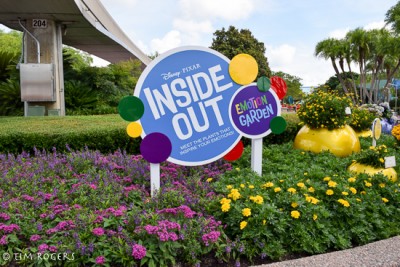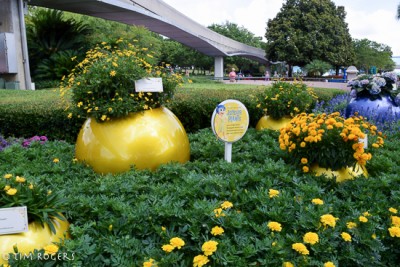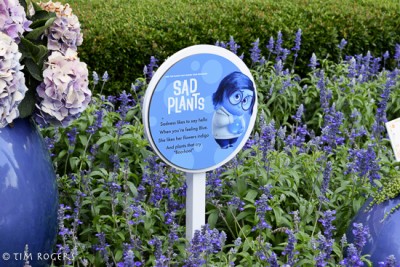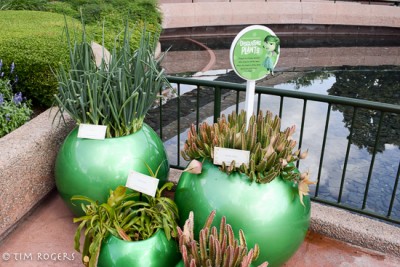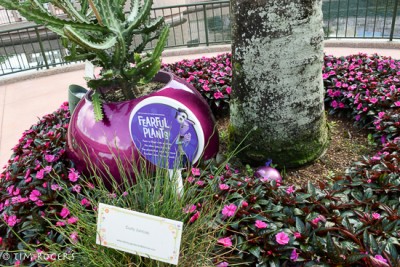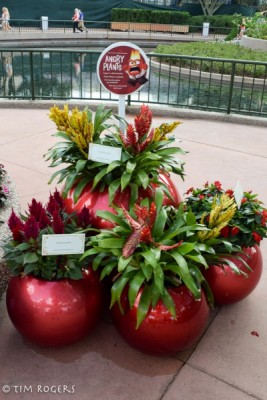 The more known and notable additions, however, are the topiaries. While Disney does have some topiaries out on a usual basis, they go all out for the Flower and Garden Festival. They are really quite special and I highly recommend taking time to see them.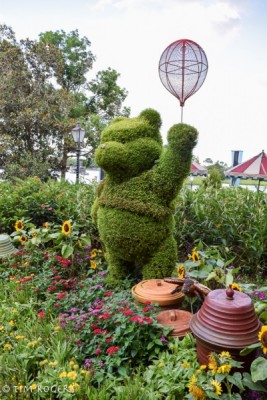 The U.K.pavilion has some beautiful gardens, and great characters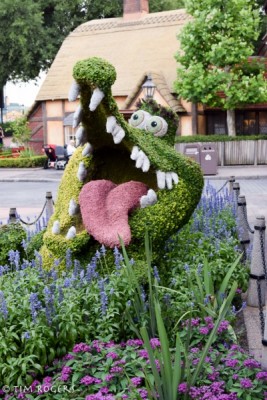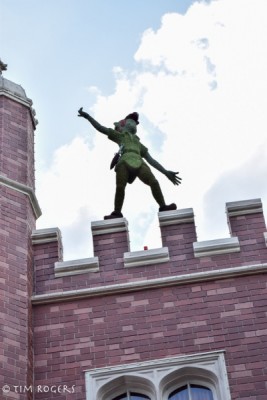 Don't forget to look up!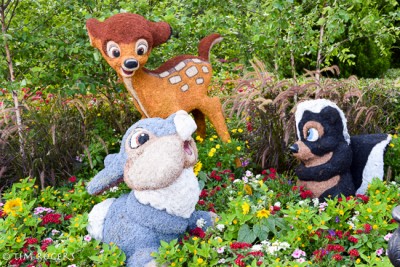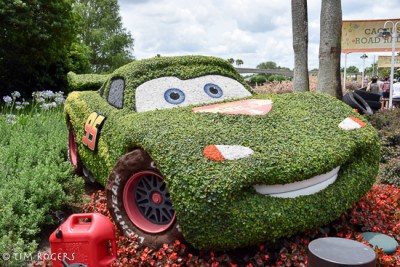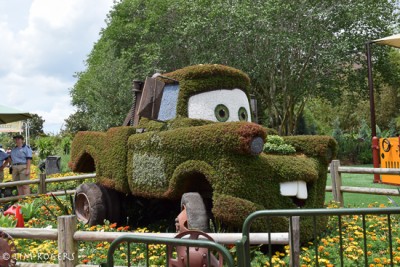 Cars hanging out, naturally, by Test Track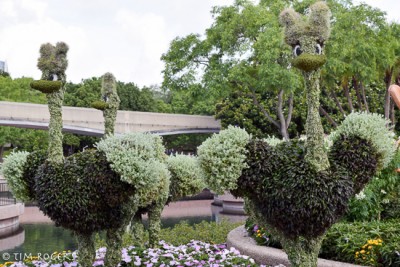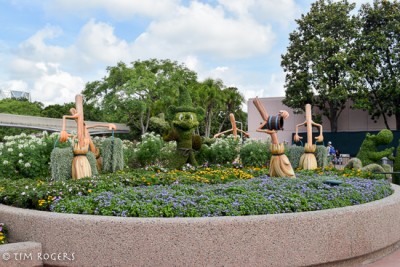 Several topiaries from Fantasia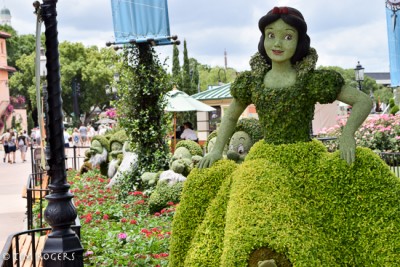 Each pavilion in the World Showcase has topiaries tied to that country.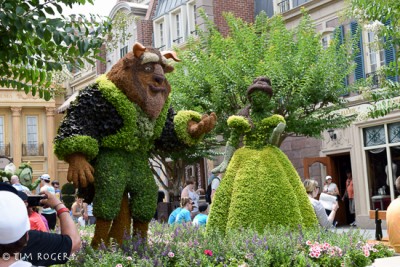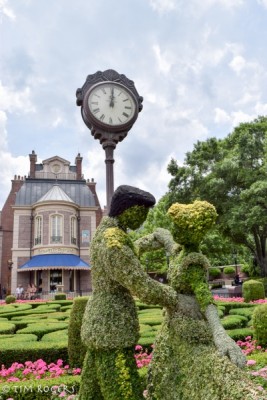 And that is just a small sampling. The topiaries, and the special gardens, are worth a visit in and of themselves.
Outdoor Kitchens
With the popularity of the Food and Wine Festival, it was almost inevitable that the extra and special food opportunities would spread to other times of year. In 2013, the Outdoor Kitchens were added to the Flower and Garden Festival, and they have become a wonderful and popular addition over that time.
A few notes on the kitchens:
-Disney makes additions and changes every year, so be sure to watch the official information to check out the menus for this year
-My wife and I are both vegetarians so we were only able to sample a portion of the items at the kitchens. However, here were our impressions.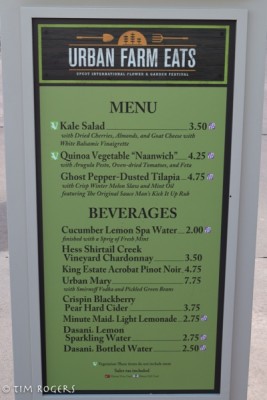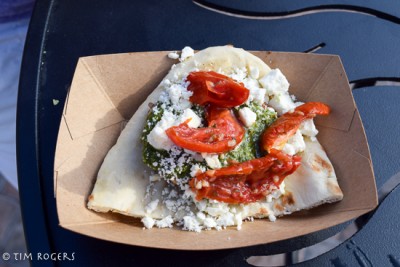 At Urban Farm Eats, we tried the Quinoa Vegetable "Naanwich." Overall, not bad, but also not anything super special. One cool thing in this area were the demonstration beds with ideas for city based farming.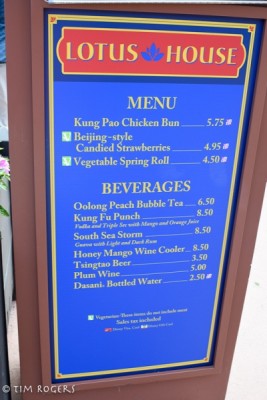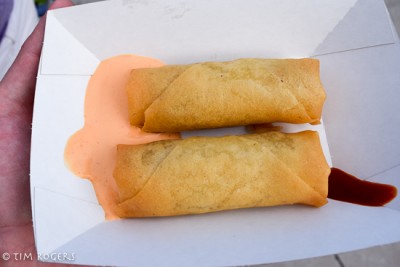 At the Lotus House in China we got the Vegetable Spring Roll. These were great and definitely a standout for us – don't forgetting the sauces to dip in!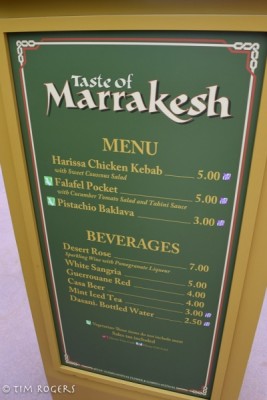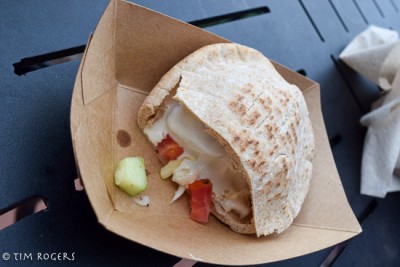 At the Taste of Marrakesh, we got the Falafel Pocket, which was great. Out of everything we had, this was probably my wife's favorite.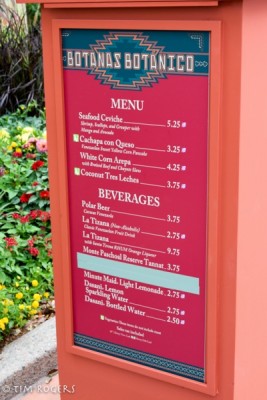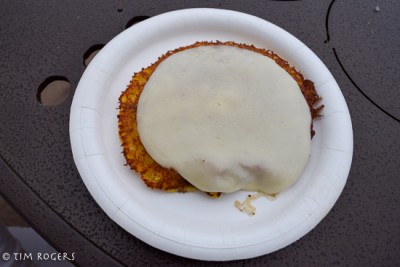 At the Botanas Botanico, which represented some Central and South American flavors, we got the Cachapa con Queso,. This is essentially a sweet corn pancake covered in cheese, and it was awesome. (note –this particular kitchen does not seem to be included in the line-up this year, but there are several other brand new areas to try – you never know which one will have your new favorite)
Overall, with the Outdoor Kitchens, we definitely had plenty to make a tasty meal out of, and each individual thing was not that much. If you are going to the festival this year, you should definitely plan on spending at least one meal sampling the kiosks.
Concerts
One of the traditional special events during the Flower and Garden Festival is the "Garden Rocks" Concert Series (formerly called the "Flower Power" Concert Series. These concerts are held three times each Friday, Saturday and Sunday at 5:30, 6:45, and 8pm.
The artists for these concerts hit the range from the Village People to the Gin Blossoms. This year some of the new editions include Blood, Sweat and Tears (featuring Bo Bice) and Darlene Love, star of the recent documentary "20 Feet From Stardom."
All performances occur in the America Gardens Theatre and the concerts are included with park admission and available to reserve with a Tier 1 FastPass+.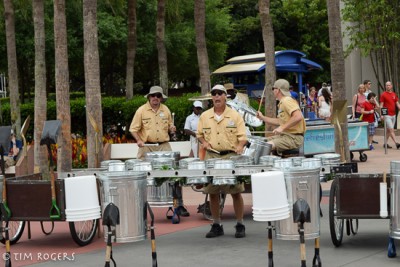 Also, while they are not one of these special guest artists, The Jammitors mix up their usual show for the festivals – for Flower and Garden they become a jammin' landscaping crew. While the Jammitors are always fun, I personally like their festival performances more.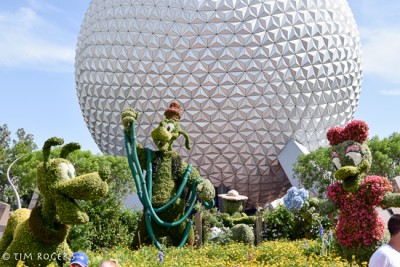 As you can see, the Flower and Garden Festival is a great time to visit Epcot. If you are a gardener, photographer, plant lover, food lover, or just want to try something new, go and enjoy!
What is your favorite aspect of the Epcot Flower and Garden Festival? Share in the comments.