This post may contains affiliate links for your convenience. If you make a purchase after clicking a link we may earn a small commission but it won't cost you a penny more! Read our full disclosure policy here.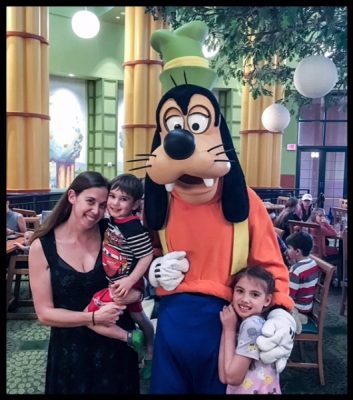 Character dining is one of my favorite ways to meet some of my favorite Disney pals without waiting in some of the long lines in the parks.  This allows me to use my FastPasses and park time to ride rides and see parades and shows.  I especially love the character meals that are offered at the various resorts around Walt Disney World, as I can go there anytime, even if I do not have a park ticket.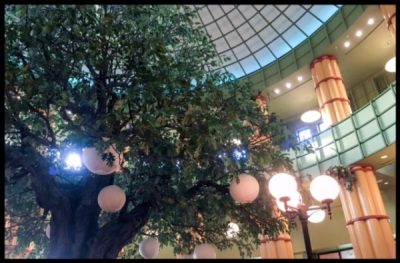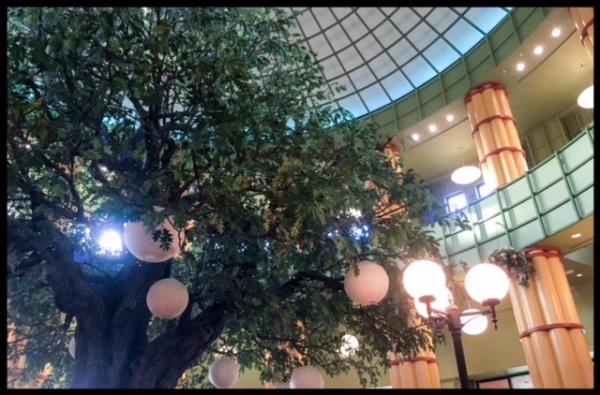 The Garden Grove restaurant at Walt Disney World is located inside the Swan Resort.  When we dined there recently, this character meal features everyone's favorite Disney dogs – Pluto and Goofy.  Garden Grove offers a character meal nightly for dinner, and again on Saturdays and Sundays for breakfast.  Disney's website does not specifically state which characters are available at this restaurant, and there is a sign posted on the way into the restaurant stating that characters vary and are subject to change.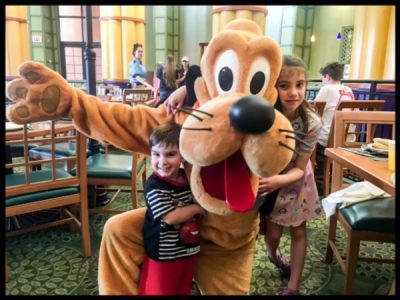 Garden Grove does not accept the Disney Dining Plan, which is probably why it has taken me this long to try it.  I typically get the dining plan when I am visiting Disney, but on my most recent adventure I was just going to be in the area for one day, and would not be staying at a Disney resort, so I was not eligible for the dining plan.  This seemed like the perfect opportunity to cross this item off of my to do list.  
Our reservation was for 5:00 p.m., which is the time the restaurant opens for dinner.  We arrived around 4:00 p.m., so we had a little extra time to explore before our reservation.  We walked out through the Swan to the common area between the Swan and Dolphin hotels.  It was only a short walk across the bridge and to Disney's BoardWalk.  The BoardWalk is rather quiet and peaceful during the day, as most of the activity there doesn't begin until later in the evening. We walked to the end of the boardwalk, and then caught the ferry back to the Swan.  
There were several families waiting outside of the Garden Grove when we arrived at 4:55 p.m.  We confirmed our reservation with the hostess and had a few minutes to use the restrooms, located right outside of the restaurant.
We were seated by 5:05 p.m., and although all of the families that were waiting had also been seated, the restaurant was not crowded.  Many of the tables filled up as the evening went on, but the atmosphere remained rather calm and quiet compared to some of the more chaotic character meals I have attended.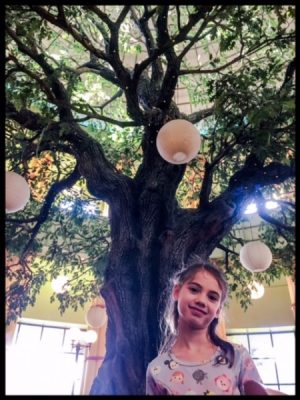 The atmosphere was quaint, with a large tree growing in the middle of the seating area.  My 8 year old daughter was enthralled with the fairy lights in the tree, and the street lights and decorations gave the feel of a quiet outdoor restaurant, with all of the air conditioned comfort required in the Florida heat.
After we had a visit from the dynamic duo of dogs, my 2 year-old said, "And now, Mickey Mouse!"  Most other character meals we have tried have had at least 3 or 4 characters that visit your table.  We were a bit disappointed that there were only 2 for this experience.  
The restaurant is a combination of buffet and sit down service, and which it is depends on the time of day and day of the week that you visit. When you are first seated, a waiter arrives to take your drink order and explain the menu options.  There were several selections to choose from as the main course, and the price of dinner varies by what you choose.  When we were there, the adult menu offered choices of Cedar Plank Blackened Salmon, Prime Rib, Thyme Roasted Organic Chicken, or the Chef's Vegetarian Creation, which was a pasta dish.  I went with the Blackened Salmon, and I was not disappointed.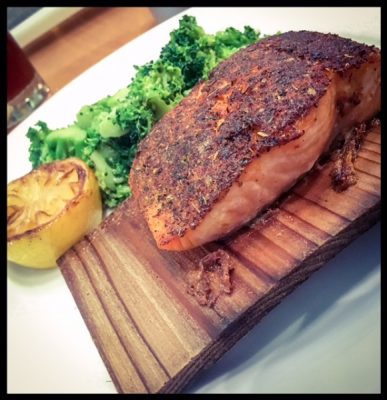 My children opted to go with the pasta, which sounded much fancier on the menu, but was really just spaghetti.
After ordering, you are invited to visit the buffet.  The buffet begins with a large salad station, complete with a chef to toss or chop your salad and add your choice of dressing.  Then there are 2 soup choices, which vary nightly.  There was a large selection of freshly baked breads;  my kids loved the breadsticks.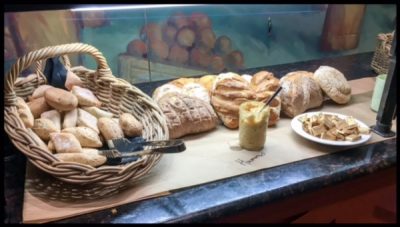 Finally, there was a beautiful dessert display.  We had a hard time deciding, but luckily the portions are small, so if you have saved room you can sample a couple!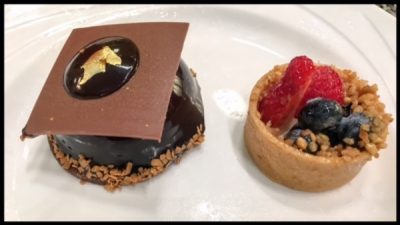 Here are the things you should know before you visit the Garden Grove:  

Reservations:  Reservations are recommended, and are available up to 180 days prior to your trip. You can make reservations using the My Disney Experience app.

No DDP:  Garden Grove does not accept the Disney Dining Plan as payment.  

Characters:  Although the characters may vary, Garden Grove is a character meal nightly for dinner from 5:15 p.m. – 9:15 p.m., and also for breakfast on Saturdays and Sundays from 8:00 a.m. – 11:00 a.m.  

Non-Character Meals:  Garden Grove is open for breakfast on weekdays (6:30 a.m.-11:30 a.m.) and lunch daily (11:30 a.m. – 2:00 p.m.), but these are not character meals.  

Menu: The dinner menu Sunday – Thursday is a la carte.  Friday and Saturday offer a Seafood Buffet only.

Parking:  The Swan resort charges $20 (at the time of this posting) for parking, but this is validated if you are eating at Garden Grove.  Make sure you ask the hostess for a validation card.  You can then use that as payment when you leave the parking lot by first inserting your parking ticket, and then inserting the validation card.  

It's all in a name:  Don't confuse the Garden Grove restaurant in the Swan with the similarly named Garden Grill, located inside The Land pavilion in Epcot.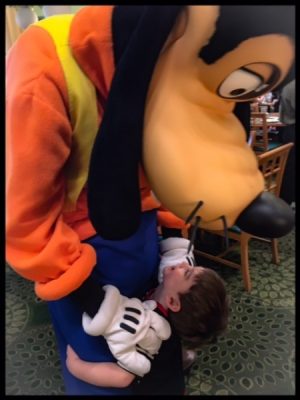 Overall, we had a really nice meal at Garden Grove.  I will probably not return soon because they don't accept the dining plan, but if you are staying at the Swan or not using the Disney Dining Plan on your next trip, you might want to check out this fun dining experience.
Have you ever dined at Garden Grove? What were your thoughts? Share in the comments!
Did you like this article? Make sure to share it with your friends! Check below for easy ways to share!
Incoming search terms:
https://www themouseforless com/blog_world/garden-grove/
Garden grove Disneyworld reservations