This post may contains affiliate links for your convenience. If you make a purchase after clicking a link we may earn a small commission but it won't cost you a penny more! Read our full disclosure policy here.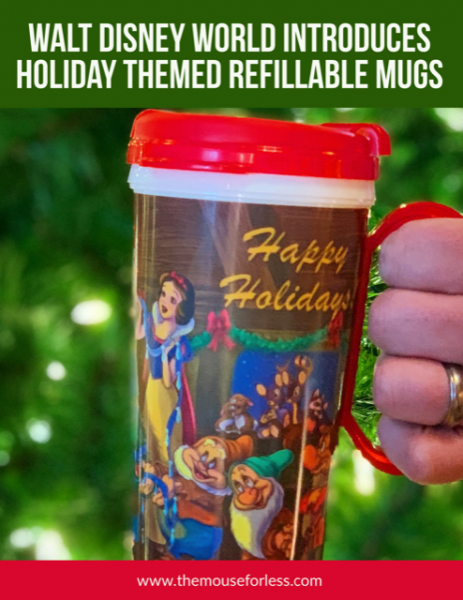 One of the great perks of staying at a Walt Disney World Resort (or technically visiting any Walt Disney World Resort) is the ability to purchase Refillable Mugs. These handy hard plastic mug can be found at all Walt Disney World resort hotels and each mug contains an RFID (radio frequency identification) chip in the bottom of the cup that allows the Guests to have refills of their favorite beverages throughout the length of their trip. (For more information about the Refillable Mug program, make sure to check out this blog post. It gives you the full ins and outs of the system.
Guests can purchase these mugs for $18.99 currently and Disney says these mugs are valid for the entire length of your stay, up to 14 days. That means the price of a mug is the same whether you are staying for 2 days or if you are staying at the resort for 14. Those Guests who have purchased a Disney Dining Plan will receive a Refillable Mug included with the price of the dining plan.
Now, these mugs, for the most part have had a pretty standard design for the past few years. They feature Mickey and the gang on vacation in Walt Disney World in some form.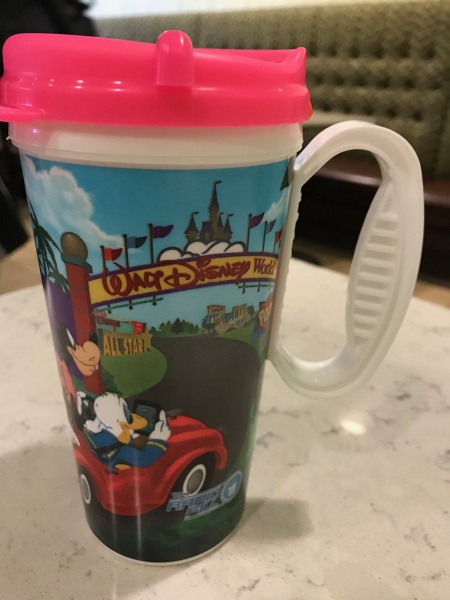 However, recently, the resort rolled out a Halloween version special for the season. I of course, had to pick one up when I was on the Disney Magic this fall. This mug had a fun spooky design with Mickey, Minnie, Goofy, and Donald all dressed up in Halloween costumes.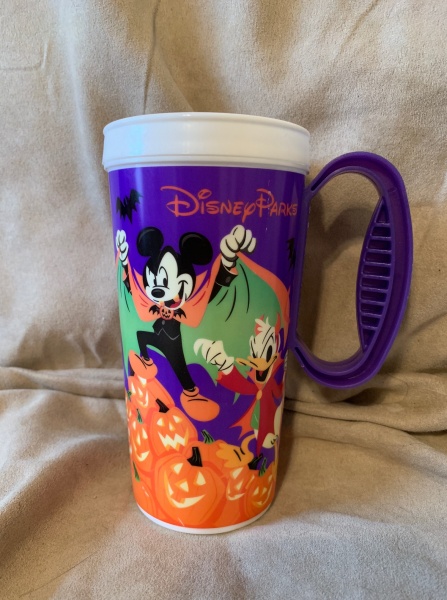 So, when the Christmas holiday season rolled around in November, the Walt Disney World Resort offered another fun design. This one featured Mickey, Minnie and Pluto decorating a gingerbread house.
But secretly, another mug got released right before Christmas. This one features Snow White and the Seven Dwarfs. So, of course, you knew I had to grab it. It's cute because it has the characters featured in a festive cottage and they are decorating a Christmas tree.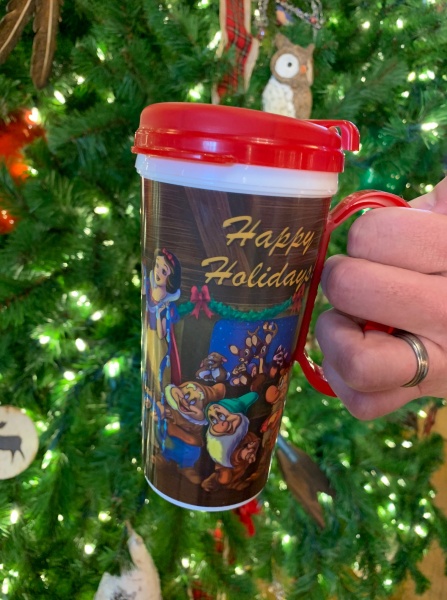 Now, there is one little snafu. This mug was apparently only available at Disney's Wilderness Lodge and also only worked at Disney's Wilderness Lodge. So if you were visiting other resorts or if you were doing a split stay, you wouldn't want to purchase this mug as your refillable mug option. Personally, I didn't care and purchased the mug anyway. It had to be mine!
I like this direction that the Walt Disney World Resort hotels are going in though, what with having unique refillable mugs for different holidays. It makes things much more fun and truthfully, causes me to want to purchase the refillable mug. Which I'm betting is the whole point anyway. (Yep…I'm a sucker who fell for the ploy!)
What do you think though? Do you like the fact the the resorts are offering special themed refillable mugs lately? Or do you not care what kind of design is on them? Let us know in the comments, or on Facebook or Twitter!
Did you like this article? Make sure to share it with your friends! Check below for easy ways to share!
Want to visit Walt Disney World? Contact The Magic for Less Travel for more information and a free, no-obligation quote.