This post may contains affiliate links for your convenience. If you make a purchase after clicking a link we may earn a small commission but it won't cost you a penny more! Read our full disclosure policy here.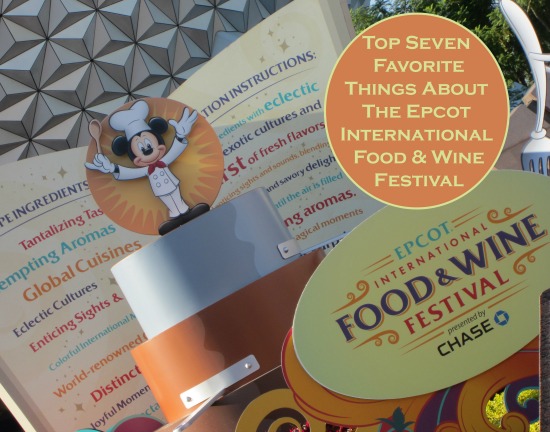 Ladies and gentleman! This is not a drill!  We are officially two weeks out from the start of the 19th Annual Epcot International Food and Wine Festival! This year's festival starts even earlier, on September 19, and runs a full 53 days, until November 10, and is filled with delightful fun.
This year's event sees lots of old favorites returning, as well as some great new additions, such as new booths (Patagonia Marketplace), new events (like Dining Through the Decades, a Tribute to Walt Disney), New Eat to the Beat artists (like Jo Dee Messina) and much more!
With the event looming large, and with the fact that Fall is my favorite time to visit Walt Disney World, the next few Foodie Fridays will be a celebration of this fantastic festival!  In addition, I'll be there both on opening weekend, as well as again a couple of weeks later, so I'll have lots of details about this year's event to share with you too.  Get ready for all the foodie fun!
Today, we're gonna start the celebration of this Festival with a look at some of my favorite things that occur each and every year — my Top 7 Favorite Things About the Epcot International Food and Wine Festival.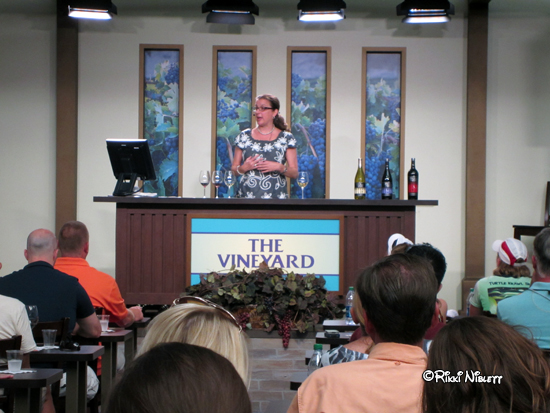 Seminars: Did you know that there are a ton of different seminars that take place during the Festival where novices to those wishing to be a master chef can learn something. Some events are free, like the new "Boot Camp Series" and some come at a cost.  Either way, it's the perfect opportunity to learn more about the dishes you create. (Or become more educated on the beverages you drink.)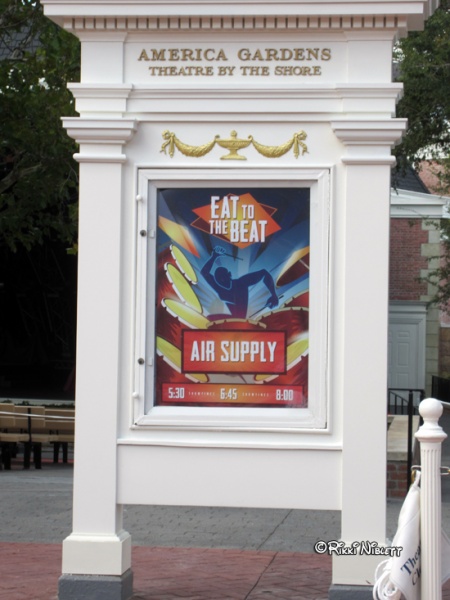 The Eat to the Beat Concert Series: To me, this is the best concert series that Disney offers.  There are lots of different genres represented and there's always an intriguing new addition.  Of course, some favorites always return, like Sugar Ray and Hanson (now you can tell which decade's music I associate with.) I feel as though during this Festival, Disney gets some incredible acts that pretty much all can enjoy.  Whether you make it a point to see a specific act (you can now even make an Eat to the Beat Dining Package reservation) or you just enjoy the music as you stroll through the American Adventure Pavilion, it's going to be a good time. The performances are all included in your park admission and they take place at 5:30 p.m., 6:45 p.m. and 8:00 p.m. at the American Gardens Theater.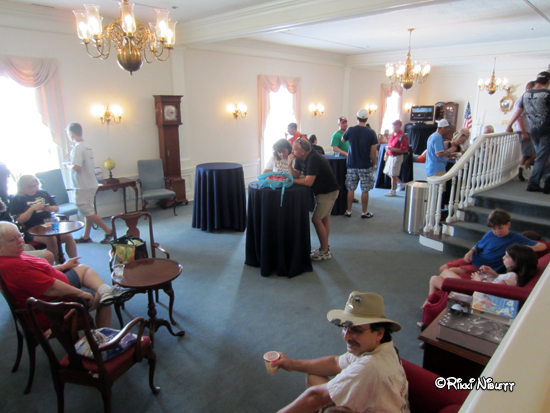 The Chase Lounge:  The Epcot Food and Wine Festival is sponsored by Chase, so for those who have Chase credit or debit cards, there is a special lounge that's available for visiting.  Located at the American Adventure Pavilion on the third floor, it is the perfect place to cool down (it's still blistering hot in September and October in Florida), grab a drink, charge your cell phone, relax and watch some TV or play a game, and plan your next moves for the Festival. The lounge will be available Monday – Thursday from 11 a.m. – 9 p.m. and Friday and Saturday from 11 a.m. – 10 p.m. and your card must be shown to enter.
The Marketplace Passport:  For guests looking to stop at the Marketplace Booths, make sure to pick up a Marketplace Passport.  This booklet can be stamped at each booth you stop and try something at.  You can use it as part of a game to see if you can hit all the booths or you can use it as just a way to mark which places you've stopped at. (After a while, sometimes they can all blend together.)  It's also a great free souvenir from the Festival. You can pick one up at any booth or at the Festival Center.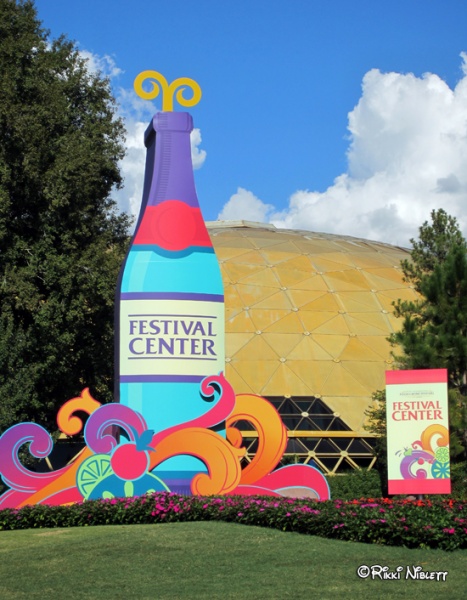 Festival Center: Speaking of the Festival Center…it makes the list as a favorite for a few reasons! One is that it allows us Disney fans to visit a pavilion that closed a long time ago. (It used to be the Wonders of Life Pavilion.)  The other is that this is the place where you'll be able to take in any seminars, buy Festival merchandise, and more!  It's a great stop.
From the Bean To the Bar: Located inside the Festival Center is another favorite stop…the Ghiradelli "From the Bean to the Bar" exhibit.  Here you'll get to learn about how chocolate is made, as well as see gorgeous works of art made of chocolate, and even get a free sample!  Of course, my favorite treat is the Drinking Chocolate, which can be purchased here and is essentially like drinking a warmed up chocolate bar.  It's so very rich and so very good.  This is a treat that should only be consumed by true chocolate lovers and it is such an indulgence.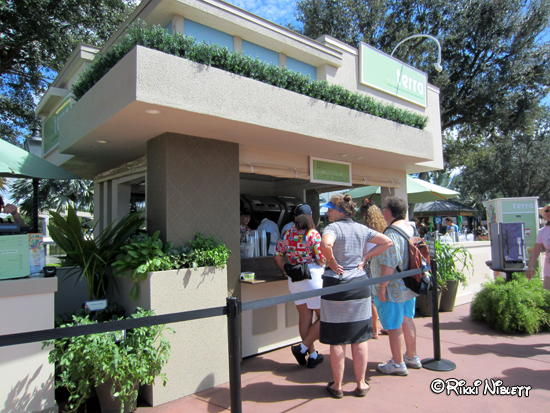 The Marketplaces:  Hello…this one had to make the list! The Marketplace Booths are truly the major draw for the Festival. They allow you to try different foods from different countries, some you may never have event thought would have things you may enjoy, in a relatively risk free way. I mean, it's so easy to try something unique when splitting options across the members of your party. Of course, do keep in mind that some of the more popular items, you may want to keep all to yourself. (I'm looking at you Fisherman's Pie from the Ireland booth!)
I have one final mention that would have made the list, but it has been confirmed that it isn't coming back — the Ocean Spray Cranberry Bog!  While it hasn't been around for too many years, it had quickly become a staple of the Festival to me, and I was so sad to hear from Ocean Spray that it wasn't returning.  Bummer.
Well, that's gonna do it for my list this week! For more information about the Festival, make sure to check out our page on the event.
Stay tuned, as next week, I'm going to be sharing some of the best options to get while touring the Marketplace Booths around World Showcase.  But until then, what is your favorite part about the Epcot Food and Wine Festival?