Foodie Friday: Top 5 Burgers at Walt Disney World
|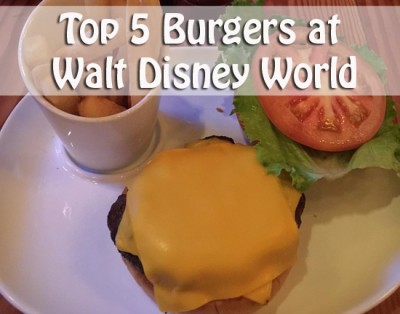 This weekend is Fourth of July, which means fireworks, family, friends, and firing up the grill! One of the best things to cook on said grill is hamburgers and you know who makes some darn good hamburgers? Walt Disney World. Matter of fact, it's one of the foods that many (especially those who don't travel to Disney very often) associate with the parks.
Today, we're gonna take a look at some of the best places to grab burgers across the Walt Disney World Resort.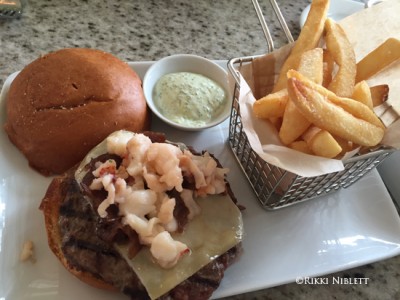 Grand Floridian Café: I know you have to be thinking one of two things. 1. Where on earth is the Grand Floridian Café and 2. Seriously? The Grand Floridian Café for a burger?  So to answer question one, the Grand Floridian Café is on the first floor of Disney's Grand Floridian Resort. To answer the second question…yes. The Grand Floridian Café has an amazing burger. It is an Angus Chuck Burger, served with Red Onion Marmalade, and Arugula, and a Butter-poached Lobster, on a Brioche Bun with Chips. Wait…did I say lobster? Yep! I sure did! There is a nice fresh lobster on top of this burger and it is all around fantastic! Don't miss it!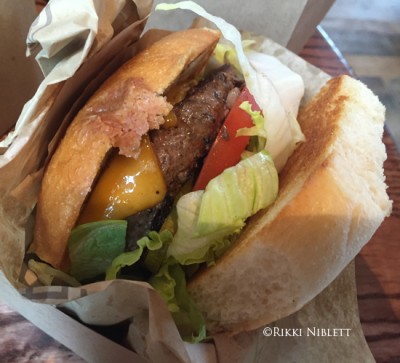 D-Luxe Burger: How could the newest burger destination not make the list? Located in the Town Center portion of Disney Springs. The burgers are thick, juicy, and delicious. You can get them simple with just cheese or with lots of fixins, such as fried banana peppers, pepper jack cheese, chipotle mayo, barbeque sauce, smoke gouda, or an onion ring. And you can't forget the fries.  I think they are fantastic. Dip them (and the burger) in one of the six great dipping sauces (my favorite is the garlic ranch) and you have an incredible meal.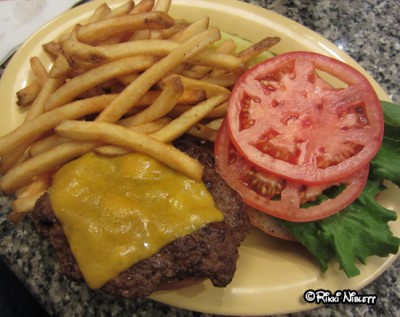 Beaches and Cream: This has been the standard response for years for the best burger on property. And trust me…it's still fantastic! It's served in the most classic way, with cheddar cheese, lettuce, tomato on a fresh baked bun. It is the epitome of classic and there's no getting around how good it is. Plus, after you eat your burger, you can have the most incredible desserts you've ever experienced. (Hello No Way Jose!)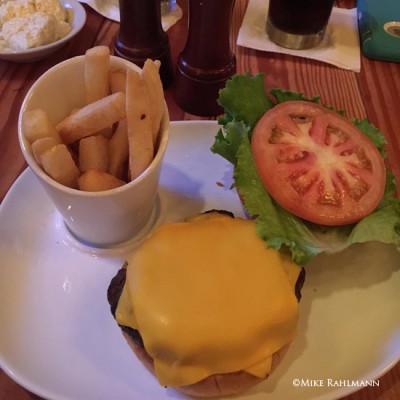 Crew's Cup: Another out of the way destination with a great burger! They have an Angus Chuck Cheeseburger with lettuce, tomato, onion and cheese and the price is unbeatable at $13.99! It's served with thick, chunky cut fries. For those who are looking to avoid the wait and get a traditional, wonderful cheeseburger, this is the place to visit!
The Plaza Restaurant: If you're looking for a great burger within the theme parks, look no further than The Plaza Restaurant. This burger is served on a Flour-dusted Kaiser Roll with Lettuce, Tomato, and Onion AND you can choose from the following toppings: Cheddar, American Cheese, Bacon, Grilled Mushrooms, or Grilled Onions. Holy cow! What a terrific burger! While the burger can be served with fries, if you're looking for something a little different, you can also choose from Broccoli Slaw or Homemade Chips.
Ok…so clearly, I missed your favorite….so let me know where I must try the next great burger at Walt Disney World. Oh and if I mentioned your favorite, let me know which one it was and why in the comment.
Incoming search terms:
best burger at disney world
best burgers at wdw