This post may contains affiliate links for your convenience. If you make a purchase after clicking a link we may earn a small commission but it won't cost you a penny more! Read our full disclosure policy here.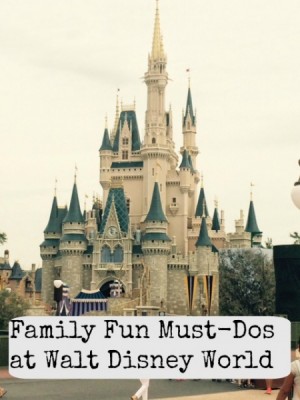 Walt Disney World is the perfect destination for a family vacation. Between the countless attractions, delicious kid-friendly treats, and unforgettable character experiences, you could easily keep your family busy for more than a week! In fact, there are so many fantastic options, it's often hard to make sure your family sees and does everything they set out to do! Planning a trip to Walt Disney World can be overwhelming, especially if it's your first trip. Here, I've put together a list of my absolute must-dos for families while visiting The World so you don't miss a thing!
THE MAGIC KINGDOM:
The Magic Kingdom is quintessential Disney; filled to the brim with family-friendly attractions and interactive experiences, it's really difficult to pick just one must-do! From It's a Small World to the Haunted Mansion to the Tomorrowland Transit Authority Peoplemover, it's really tough to pick just one family favorite. And don't even get me started on food! But for me, the ideal family attraction has to be Pirates of the Caribbean. This attraction is fun for guests of all ages; board a pirate ship and take a slow-moving trip through a scene from battle, a town in the midst of destruction, and Captain Jack Sparrow's piles of precious gems and gold. The rows are wide enough to fit a party of 4, so many families are able to enjoy the ride in a single row. With lots to see, this classic Disney ride will leave you with lasting memories.
RUNNER UP:
It would be impossible to skip over Cinderella Castle and the views from Main Street U.S.A. when talking about family must-dos. Stop and take a family picture in front of the castle, shop for sweets in the Confectionery, and take in the sounds of the Dapper Dans; these things will create lasting family memories that you'll be sure to treasure.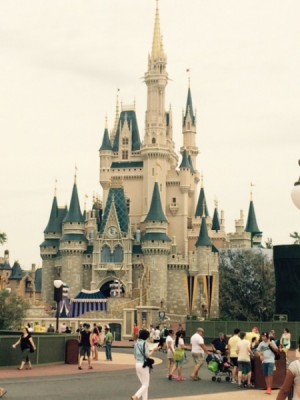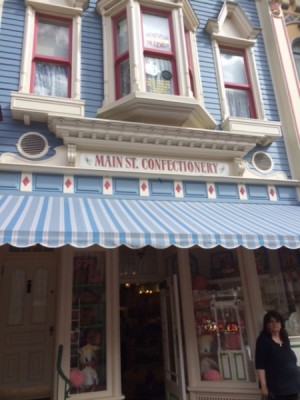 EPCOT:
Epcot happens to be my favorite park; I could spend hours wandering through World Showcase, snacking, shopping, and taking in the music. So when I think of the one family must-do in Epcot, my mind heads straight to France. Walk the Paris streets until you reach the Boulangerie Patisserie, and pick up some pastries to split among the family. Whether you're in the mood for something sweet or something savory, the Boulangerie has something for you. The portions are pretty large, so plan to split your treats with loved ones! My go-to is the chocolate brioche, but the chocolate mousse and the Napoleon are close behind! If you're here for lunch, grab a tartine and relax outside at a table. The sharing of pastries is always a huge hit in my family; we look forward to splitting desserts and talking Disney over a few cups of coffee. And here's a bonus: L'Artisan des Glaces is right next door, serving up creamy ice cream or Mickey macarons!
RUNNER UP:
Soarin' Around the World is another perfect family attraction. With long rows, most families are able to sit together without being broken up into two groups. This attraction takes you high above some of Earth's most well known landmarks and attractions, allowing your family to see the world without leaving Florida! No matter how many times you ride, you'll never get tired of seeing the world from above. And what better way to explore than with your family?
DISNEY'S ANIMAL KINGDOM:
Animal Kingdom is currently undergoing lots of exciting changes, most of which taking place once the sun sets. Kilamanjaro Safaris is now offering nightly safaris, making this attraction my number one must-do for families! If you've ridden the safari before, you know that every trip is different. You never know which animals you might encounter, and what they'll be up to! The nighttime safari adds another element of excitement; the animals that are typically resting during the day may be moving around (I saw the lion and lioness walking around!). Since it's tougher to snag the perfect photograph at night, our family put down our phones and simply enjoyed the ride, rather than trying to take pictures.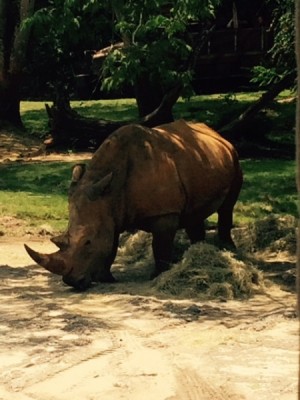 RUNNER UP:
If you're headed to Animal Kingdom, I recommend going in the evening! Between the nighttime shows (The Jungle Book: Alive with Magic will be around until Rivers of Light is ready), the unique experience of riding Expedition Everest in the dark, and the relief from direct sunlight, I enjoyed my evening at Animal Kingdom immensely! My runner up has to be the "awakening" of the Tree of Life. Occurring every 15 minutes after sunset, the Tree of Life is brought to life. It's definitely worth sticking around for; and each awakening is a little different!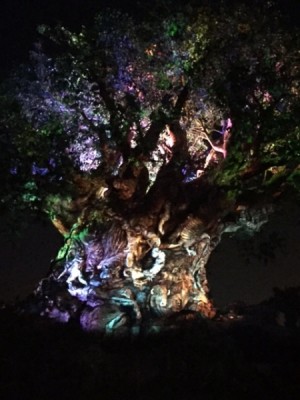 DISNEY'S HOLLYWOOD STUDIOS:
Hollywood Studios offers many great family-friendly attractions and experiences. When I think about my favorite family must-do here, I think about 50's Prime Time Café. Picture yourself dining in a 1950's sitcom, complete with Mom serving up classic American food. You'd better clean your plate, wash your hands, and keep your elbows off the table, or you'll be in for a lecture! There's nothing funnier for kids than watching their dad get punished for not finishing his peas (no milkshake for him!). This restaurant will keep you laughing from the beginning of your meal to the end, and the food's not too shabby, either! Go for the fried chicken, the meatloaf, and the fan favorite, the peanut butter and jelly milkshake.
RUNNER UP: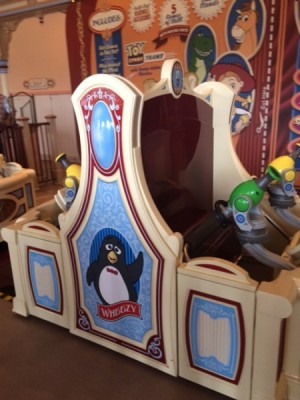 Toy Story Midway Mania is another one of my favorite family attractions. Compete for the high score as you shoot your way through this arcade-themed 3-D attraction. Even the cue provides entertainment while you wait to board the ride: larger-than-life toys and crayons fill the waiting space, giving you plenty to look at to pass the time.
What are your family's must-dos in each park at Walt Disney World? Share yours in the comments and why!