This post may contains affiliate links for your convenience. If you make a purchase after clicking a link we may earn a small commission but it won't cost you a penny more! Read our full disclosure policy here.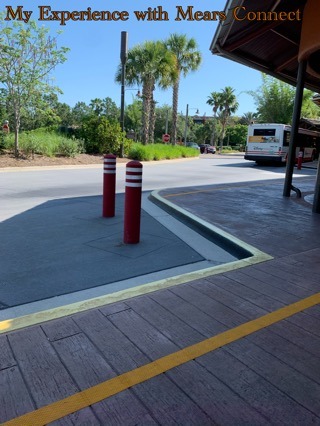 I recently had the great fortune of taking a brief but wonderful trip to Walt Disney World. Typically my husband and I would rent a car and occasionally take Disney's Magical Express from Orlando the Walt Disney World Resort and back.  The price of rental cars and gas are both outrageous, and Disney's Magical Express is gone so we decided to give the Mears Connect Service a try. We had heard it would be very similar to Magical Express but without the buses being wrapped in Disneyana.
We went onto the website for Mears Connect and booked round trip for the two of us from Disney's Orland MCO Airport and back. The cost was $16.00 per person each way. Not bad at all. Similar to Disney's Magical Express, it was located in the Orlando Airport in the same spot!  We were staying at Bay Lake Tower at the Contemporary and we were directed to a bus that was there waiting. It was the first week of May and there seemed to be only a few other families using the service at that time. The staff was friendly and directed us to an already waiting bus, where a bus driver helped us with our bags.
We boarded the Mears Connect bus, which was only about 1/4 full with guests staying at both Bay Lake Tower and the Polynesian. It went very smoothly and we reached our resort quickly. They dropped us off at the Contemporary stop first. It was not the same experience as Disney's Magical Express, in that it was a plain bus playing regular radio music and no acknowledgement when we crossed onto Disney Property.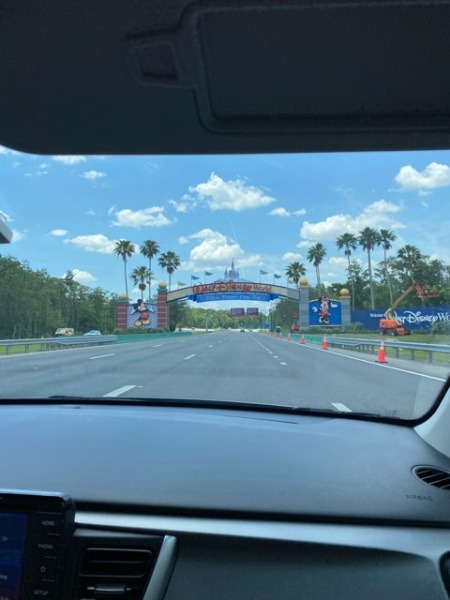 The return pickup time was reminiscent of Disney's Magical Express in that it stated 3 hours prior to our flight. We had a split hotel stay with our first two nights at Bay Lake Tower and our final two nights at Animal Kingdom Lodge – Kidani Village. I had booked this transportation option a couple of months prior to the trip.
On our departure day, we went outside at Kidani to wait about 20 minutes before our pick-up bus was scheduled. Our flight was 2:50 pm and our pickup time was supposed to be 11am. We stood outside for about 35 minutes or so. but a bus did not seem to be coming. We were the only two people that appeared to be out there waiting at that time. When we've used Disney's Magical Express in the past, we were never the only ones waiting for the return trip at our resort so that made us wonder if something was wrong. I had received an email confirmation the day before our return, as I did the day prior to our arrival. I had the QR Codes to be scanned in for both legs of the trip.
I wasn't concerned about missing our flight quite yet, but I did call the phone number on the email confirmation I received to inquire where the Mears Connect bus was. After being on hold for several minutes, they asked me what time we stepped outside to wait, and I told them we went outside about 20 minutes prior to the pick-up time they provided. Again, they put me on hold for several minutes. When they returned to the line they informed me that a Mears Taxi would arrive in about 10 minutes to bring us to the airport.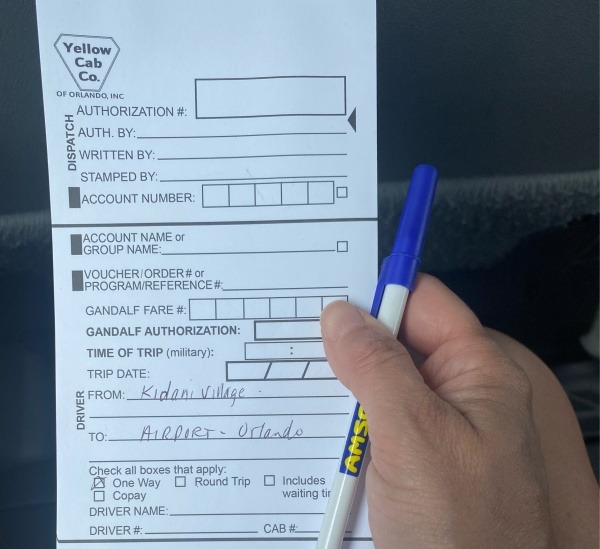 They provided the taxi number so we could be sure what it was when it arrived at the resort to pick us up. The taxi did arrive shortly after and we were brought to the airport in plenty of time to check in for our flight. So, while the return bus was a no-show, they more than made up for it by sending us our own personal taxi! I would use the Mears Connect service again due to it's reasonable cost and decent service. It's not magical or special but it serves it's purpose.
Have you used Mears Connect yet? Share your thoughts in the comments or on Facebook or Twitter!
Did you like this article? Make sure to share it with your friends! Check below for easy ways to share!  
Want to visit a Disney Destination? Contact The Magic for Less Travel for more information and a free, no-obligation quote.

Incoming search terms:
https://www themouseforless com/blog_world/experience-with-mears-connect/
mears connect disney review