This post may contains affiliate links for your convenience. If you make a purchase after clicking a link we may earn a small commission but it won't cost you a penny more! Read our full disclosure policy here.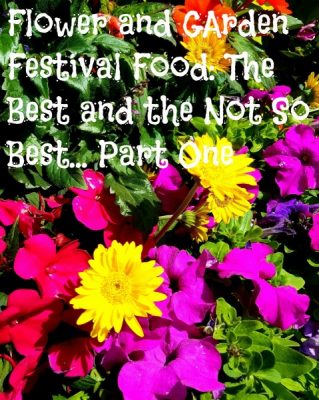 Opening day of the Epcot Flower and Garden Festival is definitely my current happy place. Don't get me wrong, I love the Food and Wine Festival, and Festival of the Arts is certainly growing on me, but this one is my jam. The topiaries, the weather, the smaller(ish) crowds…the official beginning of Spring. I was able to sneak down for a couple days to be there for opening day of this year's Epcot Flower and Garden Festival. I sampled over 40 plates in two days!! I was able to recruit a friend to help me a little, but for the most part, it was all me. The years of training have finally paid off.
Ok, here we go. I'll start in the American Adventure (see, I do read my blog!), and head clockwise at this year's Epcot Flower and Garden Festival. See you in Italy!
The Smokehouse…American Adventure
Burnt Ends and Pork Belly Slider   Towering presentation with the house pickle and garlic sausage. The pork was fatty and juicy. I thought the beef was a little over done. Good sausage, great pickle. Nice little sandwich.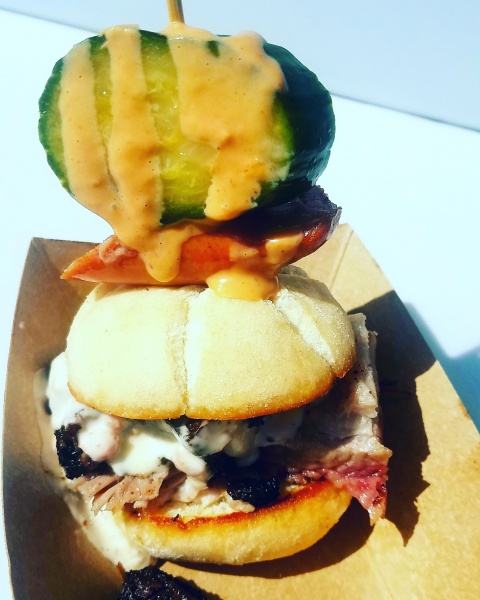 Burnt Ends Hash   Overall, this dish was better than last year. Still a small issue with the dryish brisket, but the taters and veggies were perfect. Love the cheddar sauce.
Hanami…Japan
Ginger Beef Yakiudon…Definitely a must don't. Grey, stringy beef. Absolutely no flavor. The noodles were ok. Sad dish. Pass.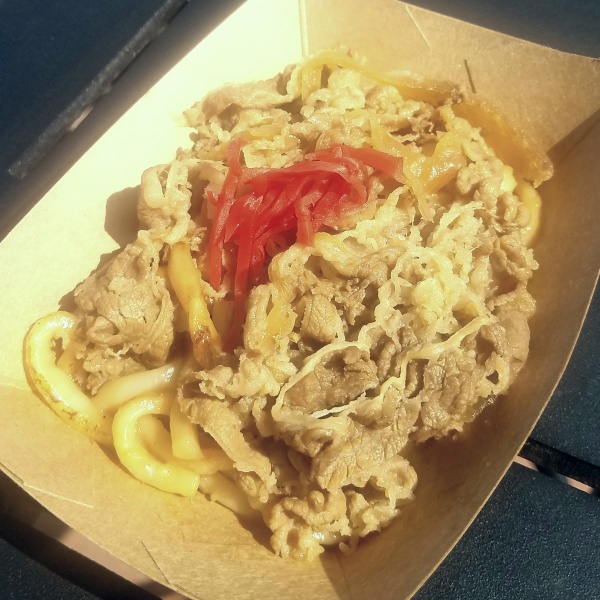 Teriyaki Salmon…Salmon was moist, which is hard to do in bulk. Good sauce. The rice was firm and seasoned well with nori and sesame. Pretty good dish.
Taste of Marrakesh…Morocco
Harissa Chicken Kebob   The cumin in this juicy and tender chicken smacks your taste buds in a good way. Excellent five bites. The cous cous is chilled, with dried fruit and chick peas. It's ok. The chicken is BOMB. Top few, maybe the best.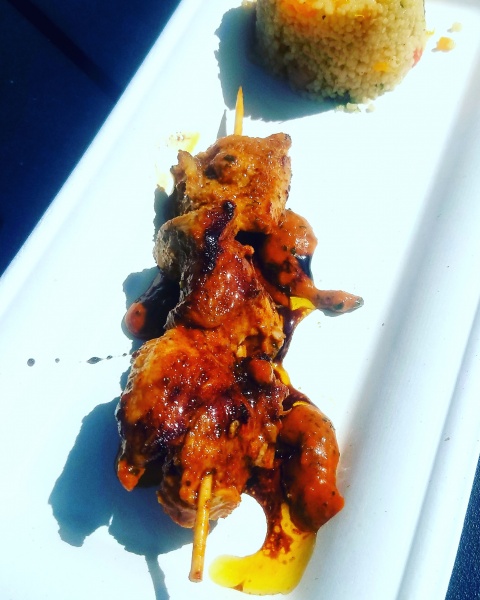 Fried Cauliflower   Woefully under-seasoned, but crispy  and not greasy at all. Loved the fried garlic, and the chile-ranch was a winner. Pretty good.
Florida Fresh
Blackened Shrimp and Cheddar Grits    Always a winner. Well prepared shrimp. The grits are chewy and creamy, just like any good Southerner would make. Brown gravy was a huge hit, although there was a lot of it. Loved the sweet/sour fresh corn. Top five dish.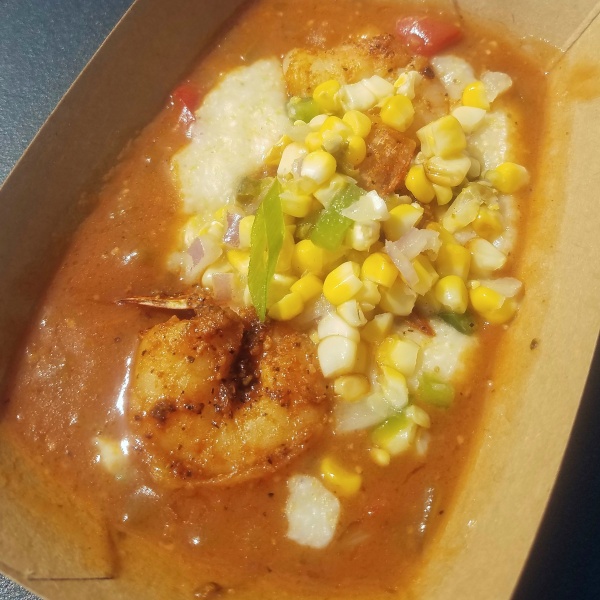 Carne Guisada    The stewed beef here is seasoned and cooked just like Mom's, if your Mom grew up on the banks of the Rio Grande. The black bean cake soaks up everything nicely. The bonus is the lightly pickled diced tomatoes. Outstanding dish!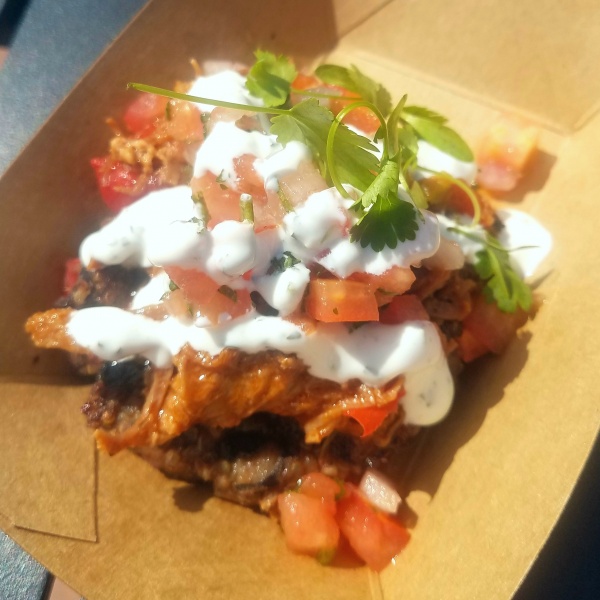 Fleur de Lys…France
Tarte a la Provencale   The onions needed more color. More thyme and rosemary would have helped. Crispier crust too. Very pretty, very boring.
Duck Confit with Parisienne Gnocchi    This kitchen always nails the duck. Pillowy gnocchi were an excellent vehicle. The classic brown sauce was straw-worthy. I wish I had room for two.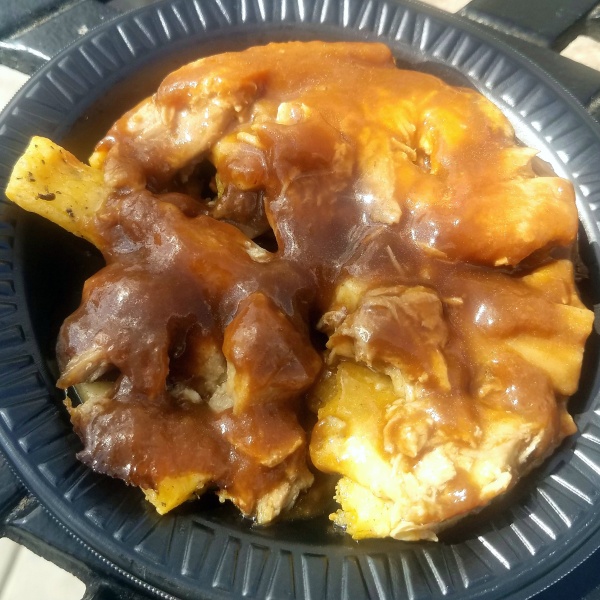 Macaron Au Chocolat    Always. Get. The. Macaron. Was it too chocolaty?? No way!! Spectacular.
Cider House…United Kingdom
Pear Cider-Brined Corned Beef   Total phone-in. The same as last year. Stringy beef, weird cabbage, ok dressing. No thank you.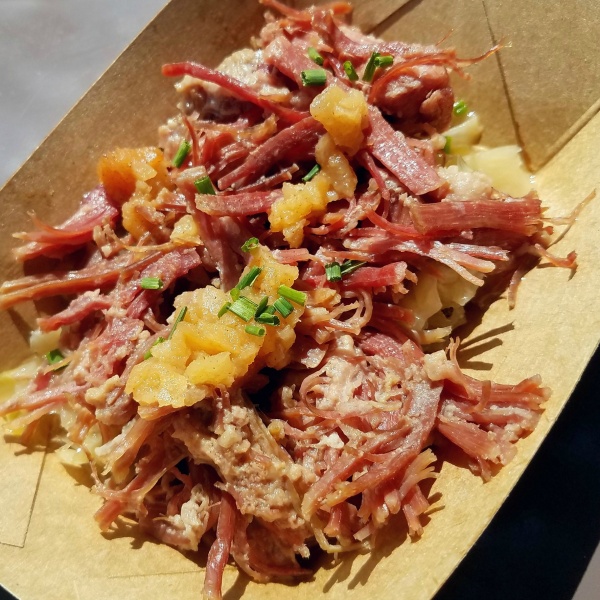 Potato and Cheddar Cheese Biscuit   This biscuit is always delicious. The salmon is almost never good. Salty, never smoky, sometimes lemony. I can't recommend.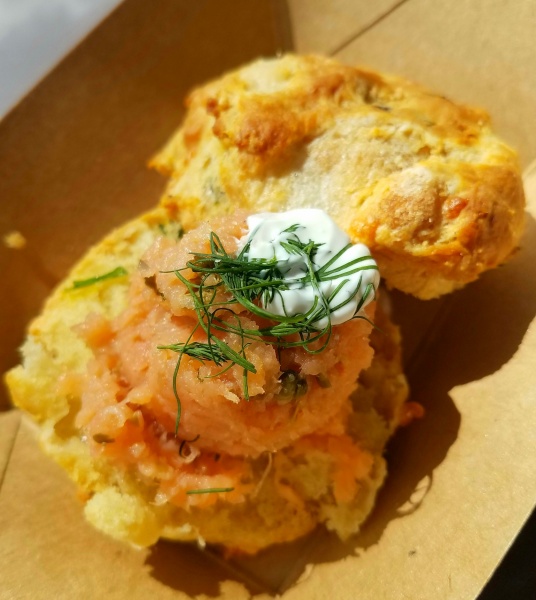 Northern Bloom….Canada
Beef Tenderloin Tips    My beef was over cooked, but that can happen. Good mashers, decent Bordelaise, tender carrots. Middle of the pack.
Seared Scallops   Great sear and finish on the scallops, perfectly cooked. Crunchy green beans. Adorable baby potatoes. The brown butter vinaigrette made it sing. Very good dish. Top five.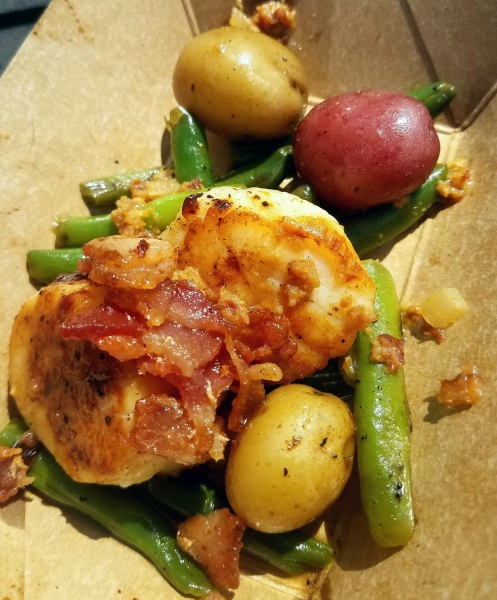 La Isla Fresca…Showcase Plaza
Sugar Cane Shrimp Skewer   Very nice shrimp portion. Coconut sauce needed salt, bad. Rice was very plain. No thank you.
Caribbean Conch Salad    I sooo wanted to like this dish. Conch was like leather. The veggies were decent. The addition of a crispy plantain cake helped, but not enough.
Berry Basket….Showcase Plaza
Lamb Chop   Chop was perfectly seared. The gastrique was packed with berries, but needed salt (sensing a theme?) Quinoa salad was nutty and chewy, loved it. Pretty good entrée.
Warm Berry Buckle   Ok cake, ok berries. The Pepper Berry Gelato was as good an ice cream as I have had. Slow burn, sweet and cold finish. Worth it.
That's enough for the first day. Let's take a little break. I will see you in part two to wrap up the rest of the Epcot Flower and Garden Festival festivities!
Did you like this article? Make sure to share it with your friends! Check below for easy ways to share!