This post may contains affiliate links for your convenience. If you make a purchase after clicking a link we may earn a small commission but it won't cost you a penny more! Read our full disclosure policy here.
If you've been following along with my unique autograph ideas, you'd know I love getting special autographs on my Disney trip. They make for a fantastic memory & affordable souvenir! I have a 'dinglehopper' signed by Ariel, frying pan signed by Rapunzel, canvas shoes signed by many characters & on my most recent trip, I also got Snow White & friends to sign decorative apples! 
Snow White is my absolute favorite princess. When I managed to land an Advance Dining Reservation at the new Storybook Dining at Artist Point, I was ecstatic! I knew I would be meeting Snow White, Dopey, Grumpy & the one and only Evil Queen – and I knew I had to get a special autographed item to commemorate the occasion!  
After much thought (almost an embarrassing amount of thought), I opted to buy some decorative apples for a nice decorative piece on my kitchen table.  
You will need:
Red decorative apples

 

Silver or gold sharpies

 

Metallic green paint

 

Black sharpie

 

Bowl

Wicker/decorative basket

 
Step One
I couldn't just simply have red apples for the characters. I had to bring it to the next level of course! I wanted the Evil Queen to sign a "poisoned" apple for me. To achieve this, I used painter's tape to cover the stem. 
I then simply poured some metallic green paint in a bowl, dipped the top of the apple, then turned it right side up on a napkin & let the paint run down. 
It made for a great illusion of a poison apple with very little work required!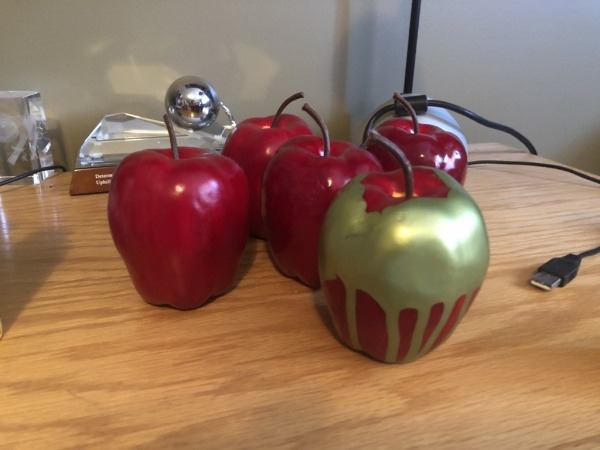 Step Two
Get those autographs! During my meal, Snow White, Dopey & Grumpy used my silver sharpie to sign a red apple each. The characters were SO into it. Snow White even sat down to chat with me, and well, the below picture says it all.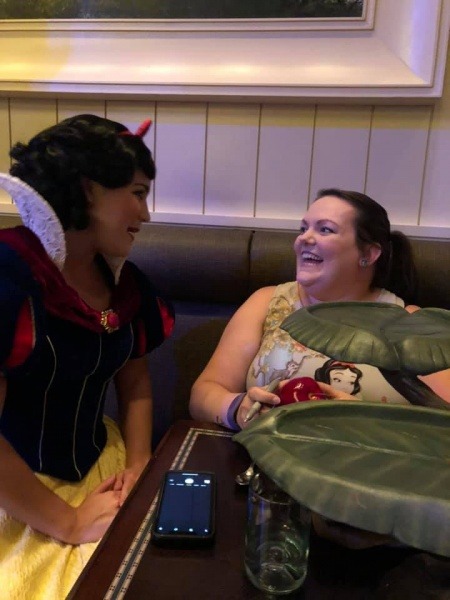 She was nervous it was a poisoned apple, but I assured her it wasn't & that it was safe to eat (and sign). Dopey & Grumpy were super interactive too, scolding me & then apologizing when I said it was a safe apple. (little did they know, I had a poison one in my bag for the queen.)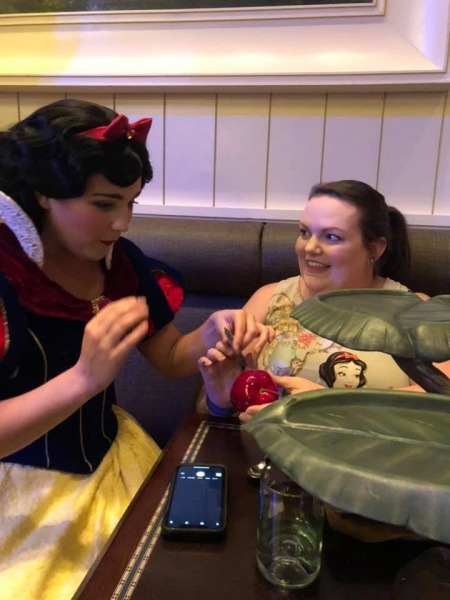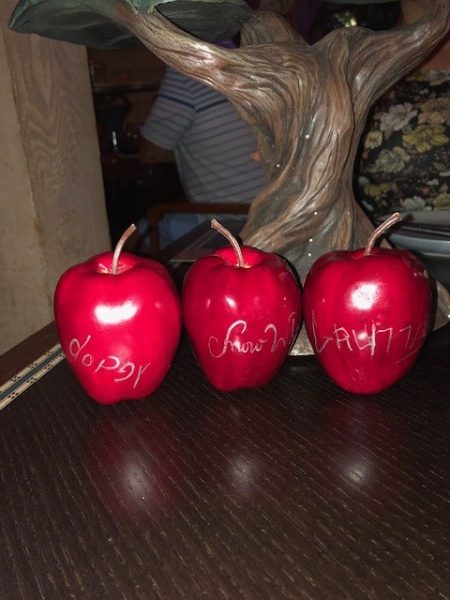 They turned out awesome & I was ready for the Evil Queen. She was the stationary character this meal, equipped with her own backdrop. We went for our photos, while I sported my Snow White shirt & the queen told me I could not simply support Snow White, but also dabble in the 'dark arts' as I presented my apple to her. She did end up signing my apple (with my black sharpie) after I told her purple was my favorite color!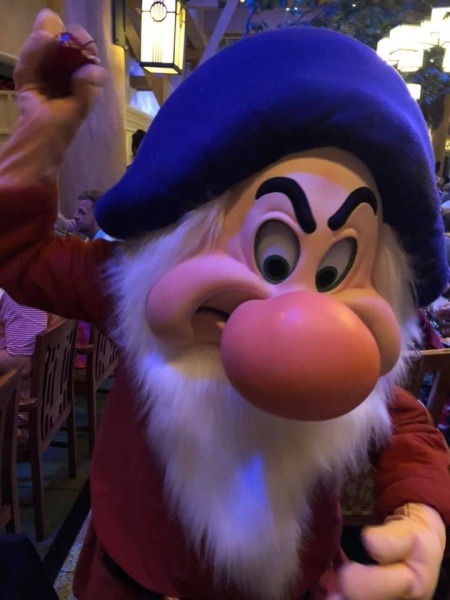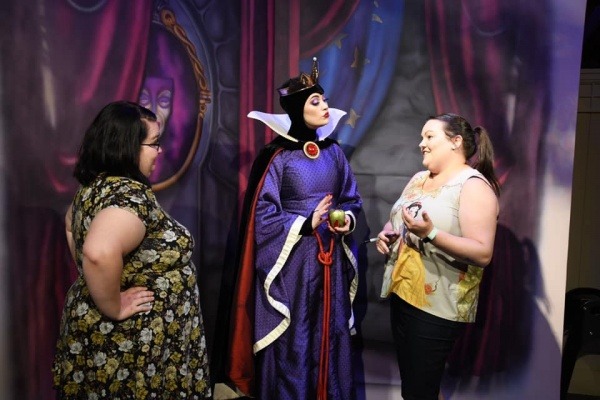 Step Three
That is more or less all that is required for this fun craft/autograph idea. When I got home, I put the apples in a basket for my kitchen table, making sure the autographs were all visible. People love it when they come to visit! 
So that is another awesome autograph idea I have done to make my home Disney unique. Characters will sign just about anything, and the more unique, the more interactive they will be! Which is another reason I love unique autograph ideas. If you are doing the Storybook Dining experience, feel free to bring along some apples! The characters may be 'afraid' of them, but they will also secretly love it.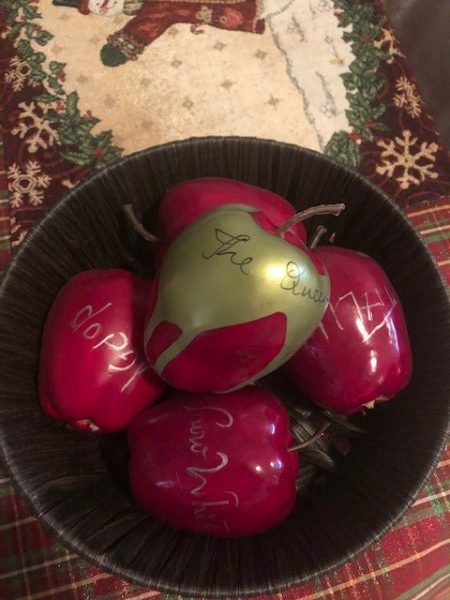 Have you created a fun craft for autographs? Let us know in the comments or on Facebook or Twitter!
Did you like this article? Make sure to share it with your friends! Check below for easy ways to share!
Want to visit the Walt Disney World Resort? Contact The Magic for Less Travel for more information and a free, no-obligation quote.