This post may contains affiliate links for your convenience. If you make a purchase after clicking a link we may earn a small commission but it won't cost you a penny more! Read our full disclosure policy here.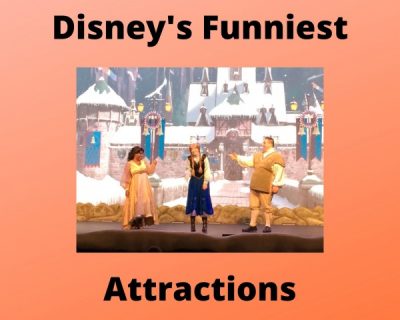 If someone were to ask you for adjectives describing Disney attractions, several words would probably pop into your mind. Exciting. Thrilling. Nostalgic. Happy. But one that frequently comes to my mind is "funny."

Yes, there are certain attractions that have a great sense of humor and can make you laugh even if you've been standing in hour-long lines in humid, 90 degree weather. Here, in no particular order, are the Disney attractions that make me laugh.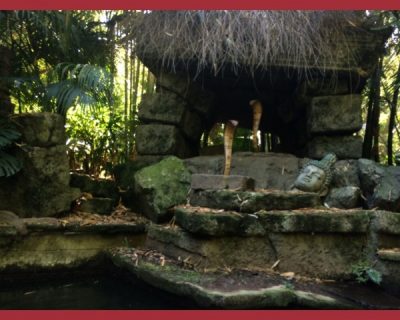 I've ridden this ride in both Disneyland Park and The Magic Kingdom, and there is no question that the humorous aspect of the ride is going to depend on your Skipper. Although I've never experienced a flat-out humorless Skipper, some have been funnier than others. My favorite Walt Disney World Skipper asked our family where we were from. My dad replied, "New York." The skipper held his hand to his ear and said, "I'm sorry?" Dad loudly repeated himself. The Skipper smugly replied, "Look, I already said I was sorry you're from New York. What else do you want from me?"

At Disneyland, my favorite experience is when our Skipper explained that she is deathly afraid of children. She pantomimed smiling and waving and welcome children onto her boat with a big smile on her face but turned off her microphone and screamed in mock terror. It was hilarious.


When I recommend this stage show to people, I preface it with "Go see it. Seriously. Even if you are Frozen-ed to death." Once again, the humorous aspect of this show depends on the banter and improvisation of the cast members on stage. My family first experienced a version of this show at California Adventure during their Frozen Fun promotion years ago. We then experienced it at Hollywood Studios. Both times, the sense of humor from the Cast Members shone through, and we found ourselves in stitches.

Our most recent time at this attraction coincided with the second coldest week in Central Florida recorded history. The cast members definitely worked this into their act, sometimes subtly, and sometimes not so subtly. "Why is it so cold in Central Florida? ELSA?"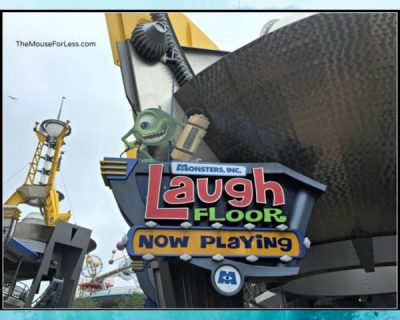 This Tomorrowland attraction in The Magic Kingdom makes me laugh every time. The fun begins during the queue, when guests are encouraged to text in jokes. (Keep it clean, please. This is Walt Disney World!) The first time we experienced this attraction, the following announcement made us crack up: "If you need assistance texting, please ask the closest teenager."

My husband got picked to be "That Guy" on our last trip, which only added to the fun. The best thing about this attraction is the repeatability: Although certain segments are prerecorded and some jokes ("That Guy") will show up in every show, the jokes that the guests text in guarantee variety. And yes, there are a few groaners, but even those ones make me laugh.


What are your favorite funny attractions at Disney? Let us know your thoughts in the comments or on Facebook or Twitter!
Did you like this article? Make sure to share it with your friends! Check below for easy ways to share!  
Want to visit a Disney Destination? Contact The Magic for Less Travel for more information and a free, no-obligation quote.