This post may contains affiliate links for your convenience. If you make a purchase after clicking a link we may earn a small commission but it won't cost you a penny more! Read our full disclosure policy here.

Have you ever wondered about the people who lend their talents as the voices of Disney characters? (Besides John Ratzenberger because everyone knows he voices a character in every Pixar film.)
Some Disney movies have big name stars – think Idina Menzel and Kristen Bell as Elsa and Anna in the Frozen movies – but some lesser known names provide some of your favorite Disney voices. The same person might have even voiced more than one of your favorite characters.
Wallace Shawn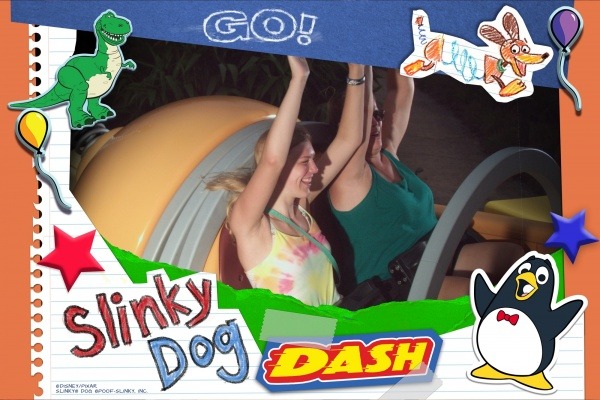 Inconceivable! Yet, it's true. Wallace Shawn, who made the line "Inconceivable" famous as Vizzini in "The Princess Bride" is one of those actors who voices multiple Disney characters.
Shawn, also known to some as Mr. Hall from "Clueless," most famously provides the voice of Rex in the Toy Story movies. However, that's not the first or the only other Disney character Shawn has voiced through the years.
He's the voice of Principal Mazur in "A Goofy Movie," Gilbert Huph (Bob Parr's boss) in "The Incredibles," and Principal Fetchit in "Chicken Little." He even played Ezra, one of the hitchhiking ghosts, in the live action "The Haunted Mansion" movie.
Jim Cummings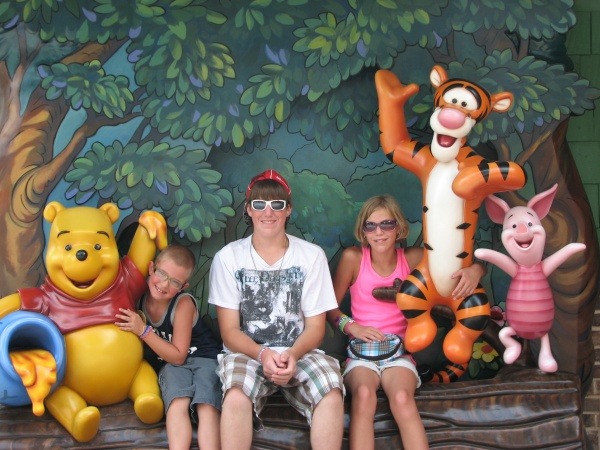 Jim Cummings is another actor you might not realize voices multiple Disney characters. I first looked him up when I wanted to learn who voiced Ray in "The Princess and the Frog." That's when I learned that Cummings started voicing Winnie the Pooh and Tigger in 1990. (From 1957 to 1982, the late Sterling Holloway voiced Winnie the Pooh.)
However, those aren't the only voices Cummings provides. The list is much longer and includes characters in "Aladdin" and "Wreck-It Ralph." Cummings voiced Ed the hyena in "The Lion King" along with Powhatan in "Pocahontas."
Cummings also voiced characters in older and current animated series such as Adventures of the Gummi Bears, Chip N Dale Rescue Rangers, Ducktales, and Sofia the First. The talented voice actor also voices Mickey Mouse's main nemesis Pete.
Some might recognize his voice as that of Hondo Ohnaka from the Star Wars: The Clone Wars series and in the Millennium Falcon Smugglers Run attraction in Galaxy Edge at Disney's Hollywood Studios.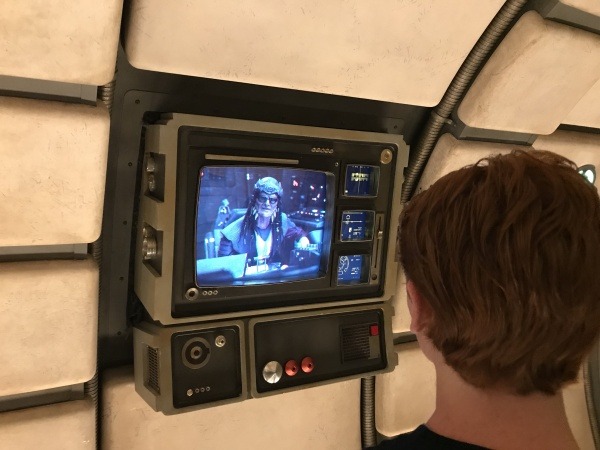 Bonnie Hunt
Finally, let's end this round of Disney voices with Bonnie Hunt. Perhaps best known as the voice of Sally Carrera in the Cars movies, Hunt has actually voiced numerous Disney characters.
She provides the voice of Dolly in third and fourth Toy Story movies as well as Aunt Tilly in Sofia the First. Hunt also voiced Judy Hopps' mom Bonnie in "Zootopia" along with two different characters in each of the Monsters movies. After voicing Flint in "Monsters, Inc.," she went on to voice Mrs. Graves in "Monsters University."
Hunt also voiced a character in one of my favorite Pixar movies, "A Bug's Life," which was the very first movie I brought my son to see. Hunt voiced Rosie the black widow spider in the insect flick.
This is the first in a series of posts about Disney voices. Next time, we'll take a look at some big name stars who voiced Disney characters.
Did you like this article? Make sure to share it with your friends! Check below for easy ways to share!
Want to visit the Walt Disney World Resort? Contact The Magic for Less Travel for more information and a free, no-obligation quote.

Incoming search terms:
https://www themouseforless com/blog_world/disney-voices-actors-who-voice-multiple-disney-characters/
actors in multiple disney movies
actors in multiple disney animated films
actors paid for voicing pirates disney world parks
animated disney voices in multiple movies
disney voice actors that voiced multiple characters
https://www themouseforless com/blog_world/disney-voices-actors-who-voice-multiple-disney-characters/#:~:text=Actor Jim Cummings is a realize voices multiple Disney characters
https://www themouseforless com/blog_world/disney-voices-actors-who-voice-multiple-disney-characters/#:~:text=Hes the voice of Principal "The Haunted Mansion" movie
whos been in the most disney movies