This post may contains affiliate links for your convenience. If you make a purchase after clicking a link we may earn a small commission but it won't cost you a penny more! Read our full disclosure policy here.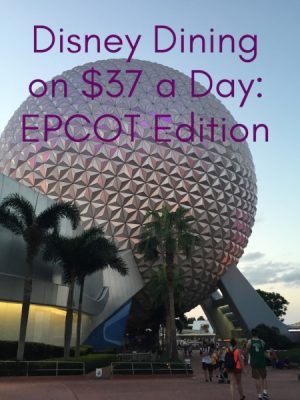 Disney Dining on $37 a Day: EPCOT Edition
Welcome back for another edition of Disney Dining on $37 a Day! Today's adventure will take us to EPCOT, a park that feels like a two-fer (that's two for one) when you consider its two distinct sections: World Showcase and Future World. EPCOT hosts a bounty of choices, both standard and international. There's something for everyone!
Refreshment Port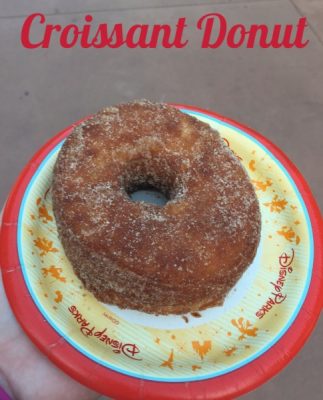 Picture it: New York, 2016. The Cronut, a croissant-donut hybrid, was born. People traveled from all over to marvel at this glorious pastry. Skip the traffic and have one right here in EPCOT! Is it breakfast or is it dessert? At EPCOT's Refreshment Port, you can have your very own croissant donut tossed in cinnamon sugar any time of the day! We are going to go ahead and grab one for breakfast.
*Pro-tip: You can get your croissant-donut a la mode for less than $1 more. If you're on the Disney Dining Plan, you can use one snack credit for a plain croissant donut or for the a la mode version. Either option is just a single credit!
Croissant Donut:       $5.99
(31.01 Remaining)
Yorkshire County Fish Shop
When it's time for a mid-day break, we can grab a table by the water for some crispy fish and chips! Some say that these are pretty dang authentic, at least as far as theme park food goes. Yorkshire County Fish Shop cooks up their signature dish in small batches all day long, so you're going to get a freshly prepared basket any time you visit. Two perfectly crispy pieces of fish and plenty of fries come with each order.
Fish and Chips:         $11.49
($19.52 Remaining)
Sunshine Seasons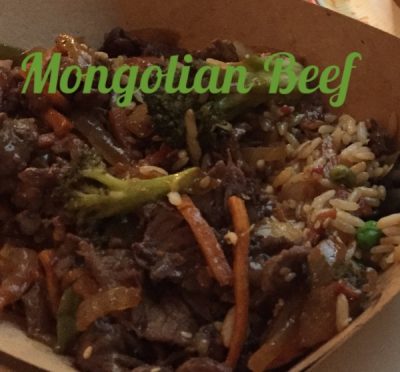 Nestled between Living with the Land and Soarin' Around the World is a dining location that has some really interesting choices while still having items for those with a less adventurous appetite. The grab-n-go section of Sunshine Seasons boasts a variety of sandwiches, salads and other healthy picks while the made-to-order sections deliver dishes you may never have associated with theme park dining before. Salmon, oak-grilled chicken or roasted pork loin, anyone? The best part is that nothing here is over $14! My pick is the Mongolian Beef, which consists of seared beef with a plethora of veggies and Mongolian style sauce. After you go Soarin' you can land inside Sunshine Seasons for a great meal.
Mongolian Beef:        $13.49
($6.03 Remaining)
Kringla Bakeri Og Kafe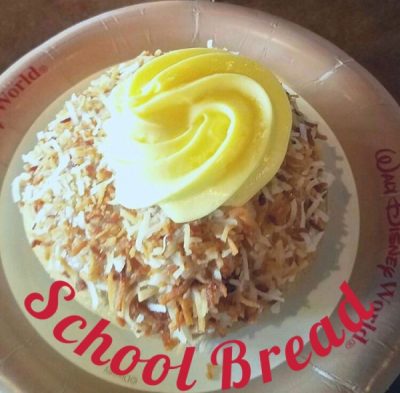 Before IllumiNations begins, lets grab one last treat! (If you're reading this after the summer of 2019, RIP IllumiNations.) Kringla Bakeri Og Kafe specializes in Norwegian treats and sandwiches. You'll find familiar items like cupcakes, cookies and massive cinnamon loaves but my choice is a Disney fan favorite. You either love it or hate it but you can't get it anywhere else on property: School bread. School bread is a cardamom sweet roll filled with vanilla custard, topped with coconut and another big dab of custard. If this treat doesn't sound like your thing, the great news is that nearly everything in the bakery is less than $6 so snag yourself some rice cream or a troll horn and meet me by World Showcase Lagoon!
School Bread:             $3.99
(2.04 Remaining)
Thanks for joining me for another edition of Disney Dining on $37 a Day, where we dine for a day and stay under our budget! Want to eat on a budget in the other Disney parks? A version exists for Magic Kingdom, Hollywood Studios and Animal Kingdom! TinaA puts a gluten-free twist on her series beginning here and Tim Rogers begins his vegetarian version here. Let's meet up again soon for another wallet-friendly day of dining through all things Disney!
What items would you choose on your Epcot day? Let us know in the comments, or on Facebook or Twitter!
Did you like this article? Make sure to share it with your friends! Check below for easy ways to share!
Want to visit Walt Disney World? Contact The Magic for Less Travel for more information and a free, no-obligation quote.