This post may contains affiliate links for your convenience. If you make a purchase after clicking a link we may earn a small commission but it won't cost you a penny more! Read our full disclosure policy here.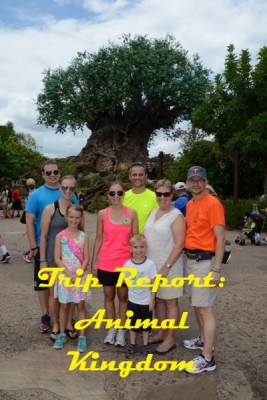 In June, my husband and I took our two kids (daughter-9 and son-6) to Walt Disney World and were joined by my parents, sister and her husband.  We stayed at Disney's Caribbean Beach Resort, had the Disney Dining Plan and park hopper tickets.  Our first day was spent at Epcot; however, our first full day was spent at Disney's Animal Kingdom.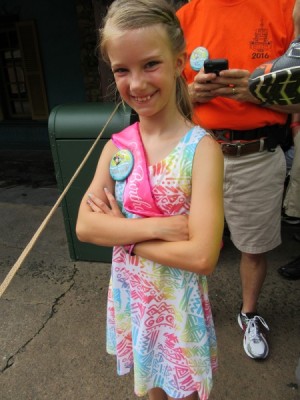 Waiting at Rope Drop
Disney's Animal Kingdom opened at 9:00 a.m. on the day of our visit and we all met at our Aruba bus stop at 7:30 that morning.  When we arrived at the park, we had over an hour before the park opened which allowed us to head to the bathroom, munch on breakfast and go over the plan for the day.  Around 8:45 a.m., they opened the Oasis (the first part of the park) allowing guests to move through to the Tree of Life.  Our plan was to head right to Expedition Everest so we headed to the right to be held here by the rope.  Prior to opening the park, Disney's Animal Kingdom has a great surprise for all of those at the park that I don't want to ruin but make sure you look towards to sky to enjoy!  Once we were given the magical words, we were off to Expedition Everest.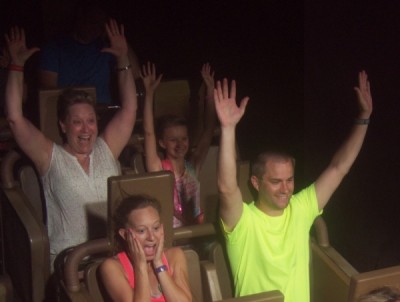 Loving Expedition Everest
I was surprised that we weren't walked to Everest, but we headed towards Asia on our own and were loaded onto the second car for Everest.  Our six year old son was not happy so once we got off it was decided that a few of the party would wait while some of us jumped right back into the standby line which was at 15 minutes at this point.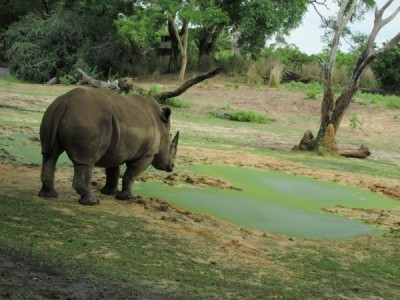 Rhino on Kilimanjaro Safari
Following riding Everest for the second time, we all headed towards Africa to use our FastPass for Kilimanjaro Safari.  This ride loads quickly so we didn't have much of a wait and were able to really enjoy all of the animals in their natural environment.  Our daughter really liked being able to take her own pictures of the animals so if you have younger ones this is something to consider.  We were even able to see the lion get up from his rock and move around.  Although we didn't get to see any giraffes, it was still an amazing ride and a lot of fun to be able to sit and just look at all of the animals.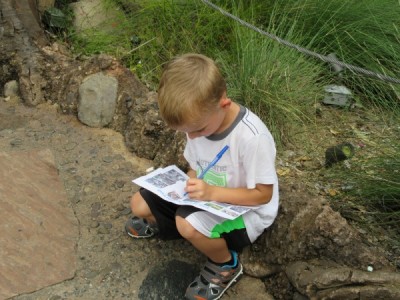 Searching for Animals
By the time we got off of the safari we had been at the park for almost four hours and everyone needed some down time.  We split up allowing everyone to get drinks, bathrooms breaks, and go to either see the gorillas, tigers or Tree of Life.  My husband and I took the kids to get Mickey ice cream before they decided they wanted to see the more of the Tree of Life.  This is one of my biggest frustrations at Animal Kingdom.   I find it so difficult to actually get close to the Tree of Life.  We finally ended up at the front of the tree and our kids used a scavenger hunt I had brought with to hunt for animals.  Our son absolutely loved this more than I ever would have thought.  I wish we would have had more time to allow him to just look and take it in, but we had to make our way back to Expedition Everest for our FP+ reservations.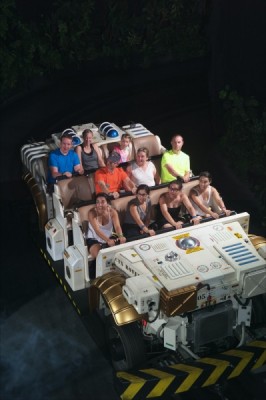 Dinosaur
When we got to Expedition Everest, it was decided that Grandpa and Isaac would stay out and wait for us.  The rest of us headed on and had very little wait.  From Everest we went right to Dinosaur where we had another FP+ reservation.  We did not want our son to ride as we were worried about it being too dark and scary for him.  Instead, the two of us headed to Finding Nemo to wait in line for seats to the 12:00 showing.  This worked out perfectly as we were able to get seats for the rest of the crew who came into the auditorium right behind us after they got done with Dinosaur.
Finding Nemo is one of my favorites at Disney as I really am fascinated by the use of the actors and puppets in one show.  Everyone really liked this too as it was not only air conditioned but also we were able to sit down for a while.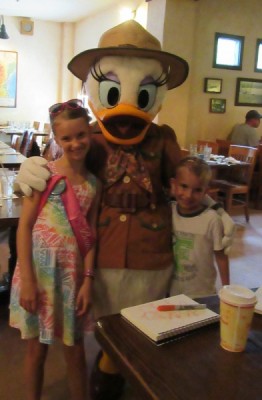 Daisy at Tusker House
Our lunch was scheduled for 1:00 p.m. at Disney's Tusker House back in Africa so once we came out of Nemo we had to make our way around towards Africa.  I was worried we would be late, but once we got there they were running around 15 minutes behind so we found a spot to watch the street performers.
Once our name was called, we were quickly seated and were ready for our first table service meal at Disney.  As Tusker House is a buffet and a character meal, I was worried that it would be a little overwhelming after a long morning in the park, but I thought it went really well.  I would highly recommend the Jungle Juice as it was extremely refreshing after a hot morning in the park.  The other favorite was the mac and cheese and corn dog nuggets.  I know, go all the way to Disney to enjoy mac and cheese and corn dogs, but they were so delicious.  Meeting the characters was a lot of fun for everyone especially on our first day.  We were able to meet Donald, Daisy, Goofy and Mickey while eating.  Our server was extremely helpful as it was our first meal with our dining plan and having three different room reservations we weren't 100% sure what to do, but she handled it like it was no big deal which was nice and reassuring.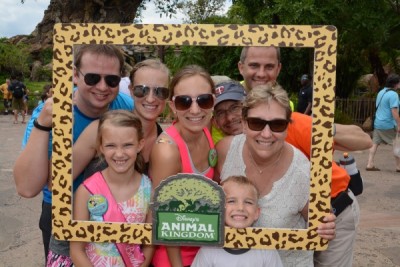 Loving Animal Kingdom
After eating everyone was done for the afternoon.  We stopped for pictures in front of the Tree of Life before heading to the bus and back for showers and rest time at the resort.
One of the hardest things about Disney's Animal Kingdom, I think, is that it is so hot.  No matter how much I try to prepare for it I am always surprised at how much hotter and humid it feels at this park compared to the other three.  Make sure you take advantage of all of the free water that is offered at the different quick service locations.  Taking advantage of this really helped us stay cooler and hydrated during our morning.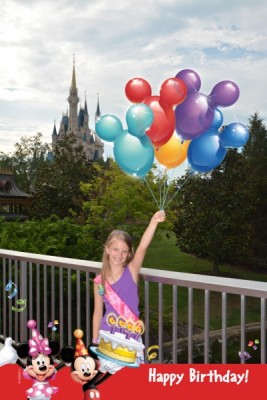 Fun at Magic Kingdom
The rest of the day we split up after rest time.  My husband, kids and I headed to Magic Kingdom to get supper and just see the sights.  The adults headed to Disney Springs to get supper at D-Luxe Burger and to shop of course.
Our first day was full of magical memories and went really well as we had a good combination of together time, alone time, breaks and rides all mixed into our day!

Looking to plan your own Walt Disney World vacation, contact the agents at The Magic For Less Travel for a free, no-obligation quote!