This post may contains affiliate links for your convenience. If you make a purchase after clicking a link we may earn a small commission but it won't cost you a penny more! Read our full disclosure policy here.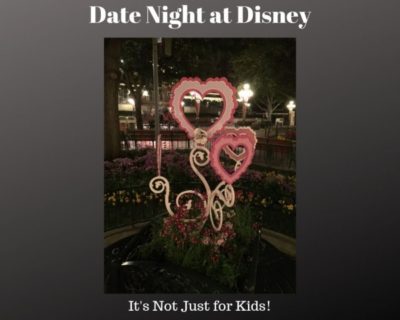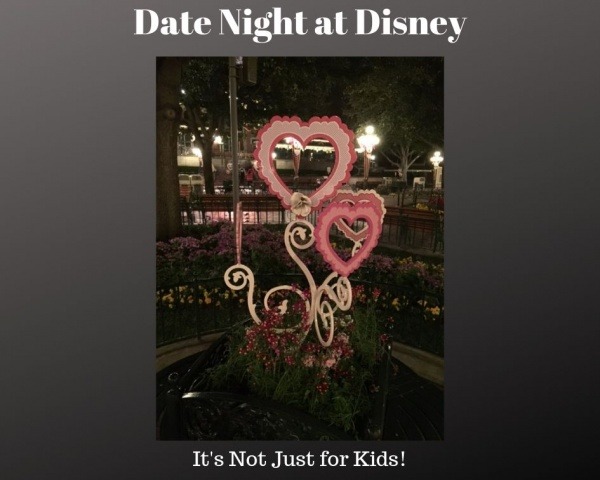 Disney travel can be romantic!
There are some people who say that Disney travel is just for kids. Don't believe the hype. Disney's immersive theming, attention to detail and emphasis on excellent service means that Disney destinations are great for everyone. That includes those who are looking for a romantic evening out.
Whether you're on your honeymoon or are considering leaving the kids with Grandma or at one of Disney's kids clubs for the evening, it is not only possible, but quite enjoyable to have a date night during your Disney vacations! The possibilities are endless, but here are a few of favorites: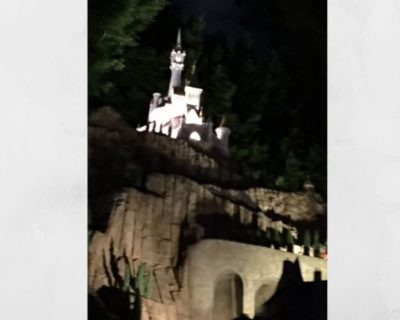 Classic Disney animated features like Snow White and the Seven Dwarfs, Cinderella, The Little Mermaid and Sleeping Beauty end in true romantic fashion, with the happy couple living happily ever after. This ride takes you on a lovely boat journey past miniature sets from all these stories. Although it's beautiful by light of day, it's absolutely stunning at night, when the castles are lit up and the colors glean in the moonlight.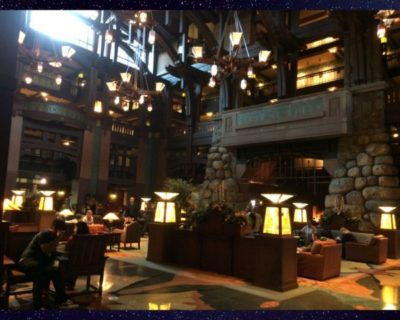 After riding the Canal Boats, you may want to head over to the Grand Californian Hotel. Napa Rose is the Disneyland Resort's signature restaurant, and frequently makes the list from local newspapers as the best restaurant in the area. In fact, I have friends who are staunchly non-Disney who return to this restaurant again and again because of the truffle macaroni and cheese. Although the restaurant has a children's menu and welcomes guests of all ages, many kids would squirm in the fairly formal setting. This can be the perfect location for a romantic Disneyland night.
SWAN HOTEL
IL MULINO NEW YORK TRATTORIA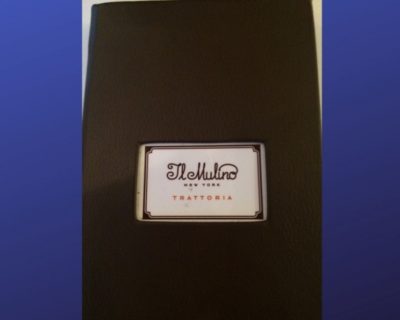 This Walt Disney World restaurant features sophisticated and delicious Italian fare. And the Swan has made it easy for adults to have a kids-free experience here. Camp Dolphin, located at the Swan's sister resort, the Dolphin, can entertain kids from 4 to 12 years old. The cost is usually $10 per child, but if you dine at Il Mulino's, you can get up to 2 hours of Camp Dolphon free. Just bring your receipt and show that you have purchased an entrée. (One child is admitted free per purchase of an adult entrée, so if you're dining as a couple and have more than two children, you'll only get the service free for two.)
THE BOARDWALK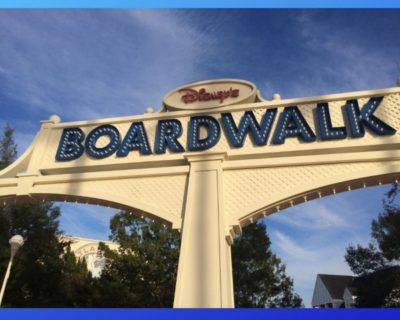 It's a pretty short stroll from the Swan and Dolphin to the Boardwalk, so if you're up to it after a delicious meal, consider taking a moonlit walk. Street entertainers will delight you, music will waft out from the dueling piano bar club, and you can check out artwork in a gallery.
THE DISNEY CRUISE LINE
BEVERAGE TASTINGS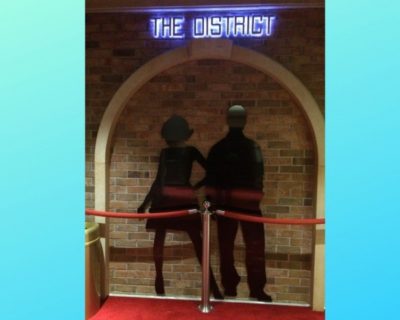 On all four Disney ships (the Dream, Fantasy, Wonder and Magic) adults can enjoy beverage tastings in the exclusive adults-only section of the ship. Whether you prefer wine, beer or cocktails, you can book an experience ahead of time to savor the taste under the tutelage of knowledgeable and friendly Cast Members.
And don't worry about the kids! Included in the cost of your cruise is a massive area for those not yet old enough to vote. Whether you have kids, tweens or teens, they can have a blast in supervised areas. My daughter loved the area for 3 – 12 year olds so much that she begged to go back again after we picked her up. If you have a baby from 6 months (or one year on certain itineraries) to 3 years old, you can make a reservation in the "it's a small world" nursery while you enjoy your evening. Just know that this, unlike the kids clubs, does incur a fee.
PALO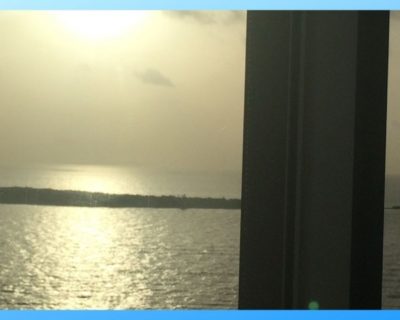 If your kids are like mine and want even more time at the kids club, you may want to try Palo, an adults-only restaurant located on all four Disney ships. Reservations are required and there is a nominal fee to dine here. But for some cruisers, this meal is the centerpiece of their entire cruise! Reservations do fill up quickly, so if this is a priority for a date night for you, make sure you make yours as soon as possible.
Where are some of your favorite date night locations? Let us know yours in the comments, or on Facebook or Twitter!
Did you like this article? Make sure to share it with your friends! Check below for easy ways to share!
Want to visit a Disney Destination? Contact The Magic for Less Travel for more information and a free, no-obligation quote.